Thursday
June 10, 2004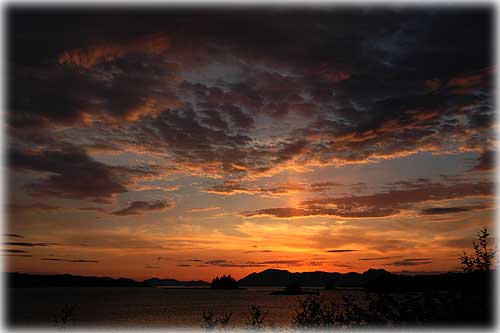 'Tongass Narrows Sunset'
Front Page Photo by Carl Thompson
Viewpoints
Opinions/Letters

Choice of Recreation Center by Anthony Nelson - Ketchikan - 06/10/04


Great job KIC & T&H by Elroy C. Edenshaw Jr. - Ketchikan - 06/10/04


RE: Where are the crab? by Kevin Kristovich - Ketchikan - 06/10/04


Read More Viewpoints


Publish A Letter
June 2004
Click on the date to read the stories & to view photos published on that day...

| | | | | | | |
| --- | --- | --- | --- | --- | --- | --- |
| S | M | T | W | T | F | S |
| | 31 | 01 | 02 | 03 | 04 | 05 |
| 06 | 07 | 08 | 09 | 10 | 11 | 12 |
| 13 | 14 | 15 | 16 | 17 | 18 | 19 |
| 20 | 21 | 22 | 23 | 24 | 25 | 26 |
| 27 | 28 | 29 | 30 | | | |

Listen to this KRBD story... The Ketchikan School Board Wednesday night voted in favor of placing White Cliff students at the Ketchikan Gateway Borough-owned Recreation Center next year. As Deanna Garrison reports, the move comes after Monday's decision by the Borough Assembly to stop studying options for repairing White Cliff and instead to permanently close the school to students.
KRBD - Ketchikan Public Radio - linked Thursday pm - June 10, 2004

Ketchikan - Listen to this KRBD story... The Ketchikan Gateway Borough is considering filing suit against environmental groups seeking to halt efforts by the Borough to reopen its veneer mill in Ward Cove. In recent years, conservation groups have initiated national telephone and letter writing campaigns to pressure companies to pull out of negotiations with the Borough to purchase or lease the mill. Deanna Garrison has this report.
KRBD - Ketchikan Public Radio - linked Thursday am - June 10, 2004
Ketchikan: KIC & Tlingit-Haida Regional Housing Authority Cooperate To Build Affordable Public Housing In Ketchikan - On May 10, 2004 the Ketchikan Indian Community (KIC) Tribal Council unanimously authorized its staff to proceed with an unprecedented cooperative venture with Tlingit-Haida Regional Housing Authority (THRHA). On June 11, 2004, Blake Kazama, Executive Director of THRHA and Georgianna Zimmerle, Chief Executive Officer of KIC signed a Memorandum of Understanding (MOU) to build up to 24 affordable homes in a housing project in Ketchikan. - Read more...
Thursday - June 10, 2004
Alaska: Melting Beneath Our Feet - When it comes to climate change, most of us have heard about shorter winters, hotter summers, melting glaciers and thinning sea ice. But scientists say the ground beneath our feet is melting too. A report from the U.S. Arctic Research Commission says the study of permafrost-or frozen ground-should be a higher priority across the Arctic. - Read more...
Thursday - June 10, 2004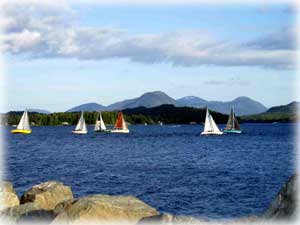 'Sailing'
Wednesday evening's Ketchikan Yacht Club race.
Front Page Photo by Nancy Jensen
Columnists
Fish or Cut Bait by Bob Ciminel: Right on Red, Returning - One of the major causes of traffic accidents in the Atlanta area is violation of a law that allows you to make a right turn on a red light. The law is clear about what constitutes a legal right turn when facing a red light. "Vehicular traffic facing a steady CIRCULAR RED signal may cautiously enter the intersection to make a right turn after stopping . . . .Vehicular traffic shall yield the right of way to other traffic lawfully using the intersection." Unfortunately, most drivers in Atlanta treat a right on red as if it is a YIELD sign. Meaning, "If I can make it without you running into me I'm going for it because once I make that turn I own the road." - Read more...
Thursday - June 10, 2004

Joann Flora: So Whaddya Doin'? - I've been writing this health column for a while now, and have tried to present the best information I have on a variety of topics in which I hold personal beliefs. I've offered information about Chinese medicine, exercise, the value of motivation, body work, nutrition, and stories about what's working for others. Today it strikes me that it's time to ask the big question: So, what are you actually doing about 'whatever'? Define 'whatever': anything that doesn't work for you, such as disease, depression, boredom, inactivity, work stress, unhealthy relationships, annoying neighbors, the zit on your nose. Whatever. - Read more...
Thursday - June 10, 2004

Dick Morris: Clinton Was Reagan's Ratifier - What was most unique about Ronald Reagan was his inner compass, his internalized sense of himself. Most politicians are narcissists. They lack a sure grasp of who they are and seek not only ratification but also self-definition in the eyes of others.
Hollywood, like Washington, is filled with narcissists. But Reagan spanned both cultures without needing to find his persona in the adoring eyes of either the film-going or the voting public. - Read more...
Thursday - June 10, 2004
---
E-mail your news tips, stories, news releases & photos to:
editor@sitnews.org

E-mail large photo files to
photos@sitnews.org

Edited by Dick Kauffman:
editor@sitnews.org

E-mail the Webmaster:
webmaster@sitnews.org

Copyright Applies - Please obtain written permission before reproducing photographs, features, columns, etc. that are published on Sitnews.

Published online since
August 2000

Sitnews
Stories in the News
©1999 - 2004
Ketchikan, Alaska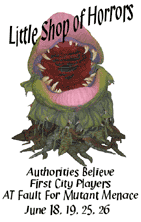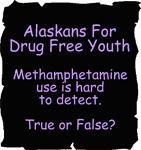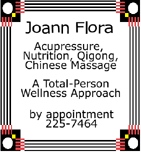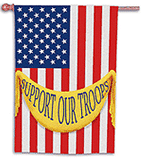 'Our Troops'
4th of July Parade

2004 Theme:
Home Is Where The Heart Is... Ketchikan Through The Generations
Presented by the Greater Ketchikan Chamber of Commerce

Download An Official Parade Entry Form - Deadline June 21st
Ad provided by Sitnews as a Public Service...