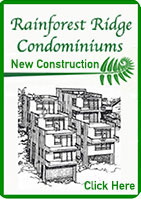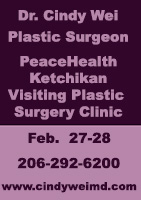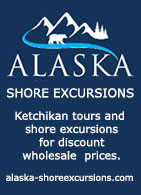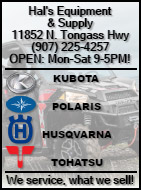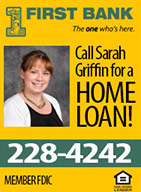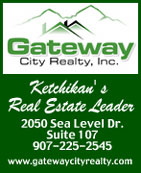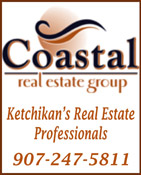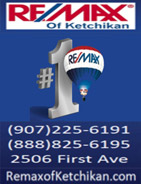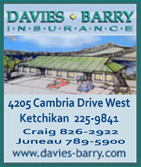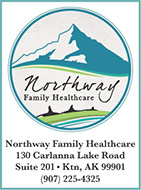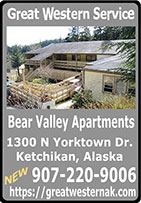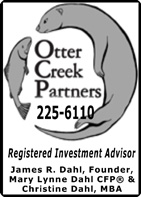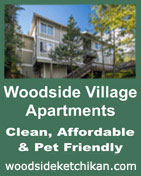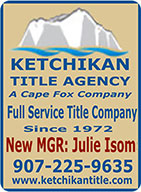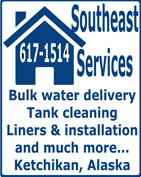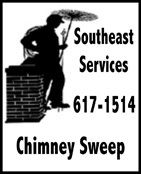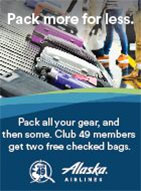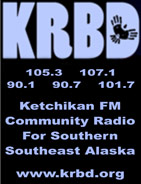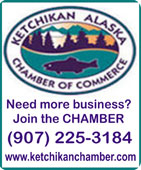 Contact


Call 617-9696


Webmail Letters


News Tips


Copyright Info


Archives
Quick News Search


Alaska


Ketchikan


SE Alaska


Alaska News Links
Columns - Articles


Dave Kiffer


Money Matters
Historical Ketchikan


June Allen


Dave Kiffer


Louise B. Harrington
Ketchikan Arts & Events


Ketchikan Arts


Ketchikan Museums


KTN Public Library
Sports


Ketchikan Links
Public Records


FAA Accident Reports


NTSB Accident Reports


Court Calendar


Recent Filings & Case Dispositions


Court Records Search


Wanted: Absconders


Sex Offender Reg.


Public Notices


AST Daily Dispatch


KTN Police Reports


Juneau Police Reports
Weather, Webcams


Today's Forecast


KTN Weather Data


AK Weather Map


AK Weathercams


AK Earthquakes
TV Guide


Ketchikan
Ketchikan Phone Book


Yellow Pages


White Pages
Government Links


Local Government


State & National

Settler's Cove Sunset


Front Page Feature Photo By STEPHEN SPEIGHTS ©2017



Fish Factor: New Salmon Fellows Program Aims for Common Ground to Shape & Protect the Future By LAINE WELCH - Salmon is the heart of Alaska's fisheries – it almost singlehandedly spawned the push for statehood nearly 60 years ago. A new Alaska Salmon Fellows program wants to make sure Alaskans are poised to "shape the future" of the cultural fish and it is investing in the people to do so.

In its call for applications, the Fellows program is described as a means to "facilitate demanding conversations about salmon issues among leaders from a cross section of salmon policy, management, industry, activism, research and cultural sectors."

"The goal is to bring people with different perspectives together from all across Alaska, people who care about the future and want to work together, and let them shape strategies and initiatives by learning from each other," said Kitty Farnham, Director of Leadership Programs for the Alaska Humanities Forum, sponsor of the Salmon Fellows program.

Most Alaskans are deeply connected to salmon in some way, but it has some flash point issues, such as allocation and interception grievances among users and the urban/rural divide. One thing everyone has in common, Farnham said, is a desire to preserve and protect the fish, and the importance of dialogue is core to the purpose of the Humanities Forum.

"We often don't see each other's perspectives very well because we're mostly talking to people who have a similar relationship to the world of salmon, whether it's commercial fishermen, or sport users or subsistence. We want to create stronger connections across all those boundaries," she explained. "We really believe it takes all thinkers and all residents to be part of different solutions. So this notion of holding a space where we can learn with and from each other will broaden our understanding of how our salmon is going to remain sustainable and acceptable to all Alaskans for generations."

Each Salmon Fellow will receive $10,000 to support their participation in the program and use of the money is open ended.

"Truly, there are no restrictions on that. It may be used to cover child care or elder care for someone's participation. They might choose to use that money to invest in their existing work; they can spend the $10,000 however they want individually," Farnham said.

A determination of success of the Fellows program could be as simple as seeing more people involved in "dialogues that matter, so there is a higher level of inclusion across all parts of our community," she added.

Salmon Fellows will be required to attend four gatherings starting in May through next April; all travel costs are covered from a separate pool of funds. Fellows also are expected to fully participate in readings, connections between events, and development of innovative projects that promote a strong future for Alaska's salmon and people.

"Projects they come up with as a result of listening and talking with each other," Farnham explained. "Things they can do together that they can't do alone. Those initiatives will be separately funded later this year."

A webinar on the Salmon Fellows program scheduled for Feb. 8 is limited to 50 people and will remain on the Alaska Humanities Forum website.

Deadline to apply for a Salmon Fellows award is Feb. 28; recipients will be notified in April. - More....
Monday AM - February 06, 2017

Southeast Alaska: Transboundary Mining Prompts Resolution to Investigate Possible Downstream Impacts to Water and Fish - Representative Dan Ortiz (I-Ketchikan) has introduced a resolution asking the United States and Canadian Governments to investigate the downstream effects of proposed and existing transboundary mining developments. House Joint Resolution 9 urges the United States government to continue to work with the government of Canada to investigate the long-term, region-wide downstream effects of proposed and existing industrial development and to develop measures to ensure that state resources are not harmed by upstream development in British Columbia.

The resolution was introduced to protect Alaska's pristine water and healthy wild salmon populations.

"For decades, pollution from British Columbian mines has flowed downstream into Alaska's rivers, with documented adverse effects to the Taku, Stikine, and Unuk Rivers," said Rep. Ortiz. "With the proposal of multiple new mines in British Columbia, large-scale mining is on the horizon and with that comes possible negative impacts. This resolution is intended ensure the protection of natural resources that we cannot allow to be destroyed or harmed." - More...
Monday AM - February 06, 2017



Alaska: On-site consumption not blocked for Alaska pot retailers - Sara Chambers, Acting Division Director of the Alcohol & Marijuana Control Office, issued a clarification regarding the recently reported decision by Marijuana Control Board to block on-site consumption of marijuana. Chambers clarified the board's decision does not block pot retailers from obtaining approval for onsite consumption at their businesses.

Chambers made this clarification following the Marijuana Control Board's meeting of February 2, 2017. Chambers stated in a news release, "Their decision [Thursday] on relevant proposed regulations does not preclude the board from approving operating plans including onsite consumption; it merely ceased the current proposal to clarify those standards in regulation at this time."

Thursday, the Marijuana Control Board considered a proposal that would clarify the regulatory standards. However, that proposal was rejected by a 3-2 vote.

Chambers cited existing regulations that allow onsite consumption if authorized by the board: - More...
Monday AM - February 06, 2017

Alaska: State Board to survey public about education reform - Alaskans are encouraged to express their priorities for public education reform in a new online survey. The survey is the first step in the Alaska State Board of Education's participatory process to meet Governor Bill Walker's Alaska Education Challenge: to establish an efficient, sustainable, and comprehensive system that will provide an excellent education for every student every day.

On Jan. 18, 2017, in his State of the State address, Governor Walker said, "We must do a better job of preparing our youth for the challenges of the future. To meet this challenge, we need to rethink our entire system of public education. Alaskans must be at the heart of this effort."

The ultimate goal is to graduate students ready for career training and college, whether in the workforce, the military, apprenticeships, technical education courses, or associate degree and bachelor's degree programs.

"Alaska faces obstacles to student achievement unlike those that exist in any other state in the nation. Alaska's Education Challenge is to address our student achievement gaps and increase our graduation rate by making sure every student across our state has an equal opportunity to learn and succeed," said Dr. Michael Johnson, Alaska Commissioner of Education. "Our students, their families, and teachers deserve a focused effort to support the public education system through reform. Though many students in our state are getting a very good education, a large and tragic achievement gap exists." - More....
Monday AM - February 06, 2017





Alaska: Wood Bison's Death Leaves Void That Could Slow Herd's Expansion - Alaska's fledgling wood bison herd lost an important member Friday when Bison No. 124 was illegally shot and killed near the village of Quinhagak. Alaska Wildlife Troopers are investigating the incident. The bison was salvaged and donated to a Bethel charity.

A photograph of one of many wood bisons.
Photo courtesy ADF&G

Bison 124 was among 130 wood bison released along the lower Innoko and Yukon rivers between April and June 2015 as part of the Alaska Wood Bison Restoration Project. The area was selected for its excellent habitat and strong community support.

A wanderer that captured the hearts of rural communities across western Alaska, Bison 124 was a young cow known for its extensive exploration of the Yukon, Kuskokwim, and Innoko drainages. Residents of Grayling, Anvik, Shageluk, Holy Cross, Kalskag, Aniak, Russian Mission, Akiachuk, Kwethluk, Tuntutuliak, Eek, and Bethel welcomed the animal and enjoyed watching it explore new habitat. Many remarked that its appearance marked the beginning of more to come and should be respected.

Bison 124 had a knack for identifying suitable habitat where future generations of bison could prosper, making it an important contributor to wood bison conservation. Valuable knowledge the animal gained can no longer be shared with the main herd and is now lost. As a result, the herd's expansion into the lower Kuskokwim area may require significantly more time which could delay opportunities for area residents to enjoy wood bison as a resource. - More...
Monday AM - February 06, 2017






Columns - Commentary

DAVE KIFFER: Just humor me on this one, ok? - It has been brought to my attention that women have no sense of humor.

This is something that I was not previously aware of because I have known many women who have laughed at my jokes since time immemorial (at my current age, immemorial is anything older than 15 minutes).

Yes, yes, you are snickering to yourself with the thought that they were just humoring me. While that is possible in some cases, I just can't shake the fact that I really am funny.

No, that is not an "alternate fact."

Besides, even if they were simply "humoring" me, that would at least have to presume they have a "sense of humor." Right?

But I digress.

I'm kinda surprised about this revelation, because I have always known that some women are really funny. Lucille Ball, Carol Burnett, Joan Rivers, Amy Schumer, Tina Fey, Sarah Palin, etc. Seriously funny. Bigly.

But apparently my assessment that because women are funny, they must also have a sense of humor is incorrect. At least according to one of the most respect arbiters of "what is" in America today.

Hallmark.

Actually not just Hallmark but the whole danged greeting card industry put together.

You see I recently went in search of a birthday card for my long suffering (nearly 23 years) wife, Charlotte. Now I know that Charlotte has a sense of humor, because I have heard her occasionally laugh at things. Usually things that happen to me, to be sure, as opposed to the bits of wit that I generate, but she does laugh.

That is why I like to present her with at least a moderately humorous birthday card each year. You know the type. Always something deprecating about the hubby (me) and how I'd be a lost blubbering infantile fool without the wife (her).

Now, this, in all likelihood, is probably true, but that's the not the point here. - More...
Monday AM - February 06, 2017




Editorial Cartoon: Trump and the Media
By Daryl Cagle ©2017, CagleCartoons.com
Distributed to subscribers for publication by Cagle Cartoons, Inc.




Real Time U.S. Debt Clock
http://www.usdebtclock.org/

U.S. Inflation Calculator
Easily calculate the buying power of the US dollar & inflation rate from 1913-2016

U.S. Energy Info. Admin.
Heating Oil & Propane Update

Public Meetings & Info

Ketchikan Borough Assembly

Live video stream of current meeting
Archived videos
Agenda and Information Packets
Assembly Meeting Minutes
Borough Records
Calendar

Ketchikan Planning Commission

Live video stream of current meeting
Agenda, Information Packets & Minutes

Ketchikan City Council

View a Video of Meeting
Agenda & Information Packets

Ketchikan School Board

Live video stream of current meeting
Agenda & Information Packets


Gravina Access Project SEIS Alternatives Development

Gravina Access Website

Police Dispatches

AK Troopers Daily Dispatch
Ketchikan Police Reports
Juneau Police Reports

Ketchikan

Jobs
Ketchikan's Forecast
Satellite
Today's Weather Images
Marine Forecasts
AK Weathercams
Ketchikan Weather Data
Current AK Weather Map




CLASSIFIEDS' CATEGORIES

Public Meetings
Announcements
Upcoming Events
Boats, etc.
Help Wanted
For Sale / Free Stuff
Garage Sales
Homes / Apts/ Property
Pets
Wanted
Lost & Found
Publish Your Ad

Front Page Archives
Letter Archives
Dec. 2016 - Jan. 2017

| | | | | | | |
| --- | --- | --- | --- | --- | --- | --- |
| S | M | T | W | T | F | S |
| 27 | 28 | 29 | 30 | 01 | 02 | 03 |
| 04 | 05 | 06 | 07 | 08 | 09 | 10 |
| 11 | 12 | 13 | 14 | 15 | 16 | 17 |
| 18 | 19 | 20 | 21 | 22 | 23 | 24 |
| 25 | 26 | 27 | 28 | 29 | 30 | 31 |
| 01 | 02 | 03 | 04 | 05 | 06 | 07 |
| 08 | 09 | 10 | 11 | 12 | 13 | 14 |
| 15 | 16 | 17 | 18 | 19 | 20 | 21 |
| 22 | 23 | 24 | 25 | 26 | 27 | 28 |
| 29 | 30 | 31 | 01 | 02 | 03 | 04 |




Viewpoints,
Opinions/Letters
Basic Rules &
Freedom of Speech

Questions, please contact the editor at editor@sitnews.us or call 617-9696
Sitnews reserves the right to edit.

Statue of Liberty By Terence Erbele - Ellis Island is one of our national treasures. It is a place to reflect on the history of our country and to capture a sense of what many of our ancestors experienced upon entering this country. It was not a warm welcome. On several walls are old posters, dating back to the 1800's, demanding that we keep immigrants out. Certain countries are named. Yet most of the detested immigrants and their descendants became integral to every part of our society. - More...
Tuesday AM - January 31, 2017

RE: Hold the line on spending By Clay Bezenek - Just a short comment to say thanks to Rodney for doing his job well as a new Ketchikan assemblyman!!! - More...
Tuesday AM - January 31, 2017

COMING SOON: THE FIRST INDIAN WAR SINCE 1890 By David G Hanger - As the flim-flam man tries to figure out how to build our version of the Berlin Wall without undocumented labor, his obsession with self-aggrandizement continues unabated even to the point of setting the stage for the first Indian War since 1890. Wounded Knee, of course, was far more a U.S. Army massacre than it was a war, and the U.S. Army Corps of Engineers after extended analysis in the past month or so decided they had no interest in pressing that button again. - More...
Tuesday AM - January 31, 2017

Don't be manipulated By Thomas Scott - As I was walking out of Walmart Thursday, in the area that you would kick the snow off your boots and grab a shopping cart, there was this young lady in a very animated conversation with an older lady. As I got closer, I could hear that she had been involved with the Woman's March down in Homer, and I thought, "good for her, she's obviously very passionate about this and she's expressing herself" A few more steps and I'm around her and heading out the door when I hear her say," I'm so mad about this, if I was 18, I would have denounced my citizenship at the end of that walk". - More...
Tuesday AM - January 31, 2017

Immigration By A. M. Johnson - In anticipation of local empathy for the current social issue of immigration and the issuance of the Presidential decree to cease the acceptance of foreign nationals into America being tabbed with so many negative titles, the thought of recalling recent history on the matter would be appropriate. - More...
Tuesday AM - January 31, 2017

Wild Ketchikan Times By Frances Vlahos-Rohm - I spent a very soggy year in Ketchikan in 1973. I worked at the Frontier Saloon for Roger Hoff and had quite an exciting time of it. Men outnumbered women about 12:1 and I maintain to this day, I never had to buy my own drink. We were highly entertained by the Friday performances of "Fish Pirates Daughter", and I can still quote a few lines after hearing it all summer long. I made life long friends from my short time in town and had so many adventures. Roger hired some great bands, including a rock band from LA and a great country/blue grass group from Canada. The fiddler had been a Canadian fiddling champion at 17, and was still too young to drink in the bar! - More...
Tuesday AM - January 31, 2017

Hold the line on spending By Rodney Dial - I've been on the Ketchikan Borough Assembly for four months now. The following is my opinion of the state of the borough for your consideration. My views do not necessarily reflect the views of the other assembly members. - More...
Thursday AM - January 26, 2017

The Governor's Budget By Rep. Dan Ortiz - Governor Walker submitted a budget plan for the upcoming fiscal year, which includes three primary items: cuts in government spending, increased revenue, and the use of some Permanent Fund earnings, which is a separate fund from where we collect our dividend. - More...
Tuesday AM - January 24, 2017

RE: SEVENTY-EIGHT MILLION DOLLARS By Douglas Thompson - I agree with David Hanger's recent letter concerning cost overruns. We pay in total close to three hundred thousand dollars per year to Amylon as an administrator. the question is for what? Since he has been here I can not recall one project that has come in on budget and many that have had to be redone at cost to the city. The argument certainly can not be made that we are paying for expertise! The waste of tax dollars is appalling. The lack of concern by the council is disgusting. Their continued response as the funds drain away that should have upgraded sewer, water, streets and other vital services is to threaten to increase taxes. Why do we need such a costly incompetent manager with several assistants to shovel away the tax dollars? - More...
Tuesday AM - January 24, 2017

Condolence By A.M.Johnson - What a well thought out and presented word of condolence the owner of Tongass Business Center offered in the Ketchikan Daily News publication of Jan 17. It is a rare moment in the world of competitive business to digest words that do not disparage, gloat, or make braggadocio taunting of a lost competitor. The loss of any small business in a economy that is hurting is a sad event for that business,its employees and community spirit. - More...
Wednesday PM - January 18, 2017

RE: Oppressive Tax Code By Stephen Eldridge - Yet again, Propagandist Joe O'Hara trots out the same old FAIRtax (H.R. 25)garbage, in a new trash bag. - More...
Wednesday PM - January 18, 2017

"Travelin' Music" - Ketchikan Community Concert Band's Performance By Christopher Wilhelm - If you stayed inside Sunday afternoon because of the dark and windy, rainy-as-heck weather, then you missed the best of the best from Ketchikan's musical talent pool. Roy McPherson led his forty-odd member band through a dozen pieces of rhythmic complexity and melodic variations. What this audience member did not expect was the level of performance skill that was displayed. You didn't go? You really missed something. When they finished, I thought "What just happened??" - More...
Monday PM - January 16, 2017

SEVENTY-EIGHT MILLION DOLLARS By David G Hanger - How did a $44 million Ketchikan hospital bond issue become a $78 million scam? This is the kind of project that kills a town of less than 15,000 people. Who is going to pay for this mess as the outmigration becomes more and more apparent? - More...
Monday PM - January 16, 2017

Democracy Fail By Norbert Chaudhary - Silence in the face of evil is itself evil: God will not hold us guiltless. Not to speak is to speak. Not to act is to act." - Dietrich Bonhoeffer

Brace Yourself. The Trump Era is about to begin. Crony Capitalism with a Soviet twist. - More...
Monday PM - January 16, 2017

Women's March: Ketchikan By Mary L. Stephenson - As coordinator of the Women's March rally for Ketchikan, I would like to take this opportunity to update our program and encourage you and your circle of friends to participate; and to answer some of the questions that might be pending. - More...
Monday PM - January 16, 2017

Oppressive income tax code By Joe O'Hara - Americans have long suffered under our oppressive income tax code. The 16th Amendment to the Constitution - which enacted the income tax - has proven over and over to be just a noose around our necks. .- More...
Monday PM - January 16, 2017

Webmail your letter or
Email Your Letter To: editor@sitnews.us

---

Articles & photographs that appear in SitNews may be protected by copyright and may not be reprinted or redistributed without written permission from and payment of required fees to the proper sources.

E-mail your news & photos to editor@sitnews.us

Photographers choosing to submit photographs for publication to SitNews are in doing so, granting their permission for publication and for archiving. SitNews does not sell photographs. All requests for purchasing a photograph will be emailed to the photographer.

The Local Paper is now available online.
Click here for this week's printed edition.