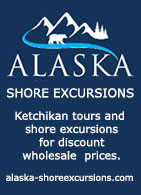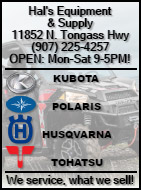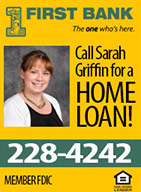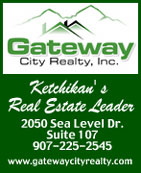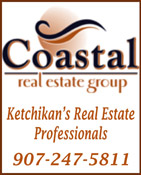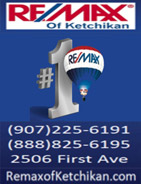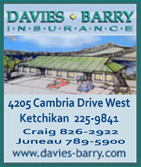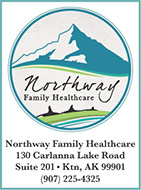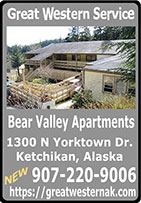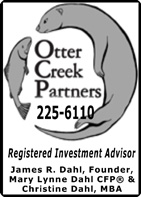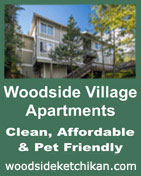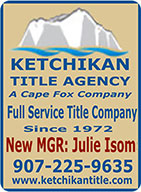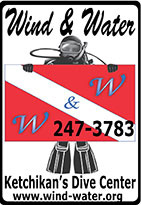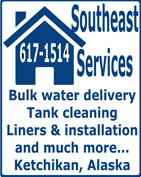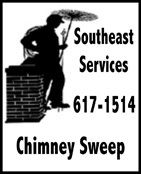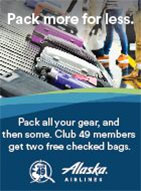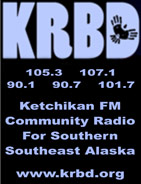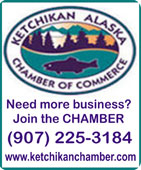 Contact


Call 617-9696


Webmail Letters


News Tips


Copyright Info


Archives
Quick News Search


Alaska


Ketchikan


SE Alaska


Alaska News Links
Columns - Articles


Dave Kiffer


Money Matters
Historical Ketchikan


June Allen


Dave Kiffer


Louise B. Harrington
Ketchikan Arts & Events


Ketchikan Arts


Ketchikan Museums


KTN Public Library
Sports


Ketchikan Links
Public Records


FAA Accident Reports


NTSB Accident Reports


Court Calendar


Recent Filings & Case Dispositions


Court Records Search


Wanted: Absconders


Sex Offender Reg.


Public Notices


AST Daily Dispatch


KTN Police Reports


Juneau Police Reports
Weather, Webcams


Today's Forecast


KTN Weather Data


AK Weather Map


AK Weathercams


AK Earthquakes
TV Guide


Ketchikan
Ketchikan Phone Book


Yellow Pages


White Pages
Government Links


Local Government


State & National

Tongass Narrows Sunrise


Front Page Feature Photo By RACHELLE SPEIGHTS ©2017



Ketchikan: Offbeat stories, a 2016 highlight; No major local stories dominated year By DAVE KIFFER - It was a year, in which no major story dominated the news in Ketchikan, but as usual there were several smaller, offbeat, bits of news that reminded us what a unique place Ketchikan is.

First, of all local wildlife made the national news twice in May. First, a marten dragging a chicken across North Tongass Highway caused a two-car accident on the road.

Then, the same weekend, humpback whales bubble feeding a few feet from the docks at Knudsen Cove were featured on national television shows and websites.

Later in the year, Ketchikan also made regional and national news when a Prince of Wales resident making his "last rounds" was reported to the police. It turned out that the gentleman's wife had been driving his remains around Ketchikan in a traveling "wake" to several places he had frequented during his lifetime. Police suggested that the woman cut the tour short and take the remains to the mortuary.

In early January, the Alaska Supreme Court ruled against Ketchikan's efforts to change how education is funded in Alaska. The Ketchikan Borough had filed suit against the mandatory local contribution and won a decision in superior court, but the Alaska Supreme Court reversed that ruling and held for the state. Two of the four justices noted that the Borough might have prevailed with a different approach.

The high water mark of the Ketchikan High School boy's basketball season was January 8, 2016. The first statewide basketball poll showed Ketchikan second, behind Dimond in the state rankings and Ketchikan defeated visiting West Anchorage, the defending state champions, 81-57. Later in the season, the Ketchikan girl's team was ranked first until it was defeated by second ranked Dimond. The girls won the southeast region title for the third straight year, while the boys finished third but both teams advanced to state because of their statewide rankings. The girl's team finished third statewide while the boy's team finished fifth.

Former Ketchikan resident Forrest Goodluck was featured in the Oscar winning movie, "The Revenant." Goodluck, who is of Tsimpshian heritage, played Hawk, the son of Hugh Glass who was played by Leonardo DiCaprio. Goodluck lived in the area when he was a young child. Goodluck won the 2016 Young Artist Award for Best Performance in a Feature Film (Supporting Young Actor, Ages 14-21).

Tobias Elijah Burnette was Ketchikan's first baby of 2016, arriving on the afternoon of Jan. 1. His parents are Leanna Booth and Jack Burnette.

After several months of grumbling by local residents, Facebook, finally changed its system so that posts from Ketchikan were no longer tagged as Ketchikan, WA. Now there is no state attached to Ketchikan postings, leading some to wonder if Nowhere, 99901 is now truly stateless, at least as far as the internet is concerned.

Local businessman Randy Johnson, the president of Tyler Rental and the former owner Alaska Ship and Drydock, purchased a 10 percent stake in Ucore Rare Metals for $5 million. Ucore is hoping to develop a rare earth minerals mine at Bokan Mountain on south Prince of Wales Island.

Ketchikan enjoyed yet another January "hurricane" as a storm blew through the area on Jan. 26, packing winds greater than 80 mph.

Former Borough Mayor Mike Salazar was named the Ketchikan Chamber of Commerce Citizen of the Year. The 2015 business of the year was Timber and Marine Supply, the entrepreneurs of the year were Debi Hanas and Shirley Solaas of Sweet Mermaids, Kelly Johnson of the Ketchikan Public Library was the youth leader of the year and the Linda and Johnny Gilson won the outstanding community service award for their work with the First City Council on Cancer. Ketchikan also received its official recognition as a Coast Guard city, joining Kodiak and Sitka as the only Coast Guard cities in Alaska. - More...
Wednesday PM - January 18, 2017


Alaska: Governor Walker Delivers Third State of the State Address; Announces Opioid Initiative; Urges Fiscal Fix; Outlines Process toward Education Reform - Governor Bill Walker delivered his third State of the State address this evening, urging members of the 30th Alaska State Legislature to pass a plan this session to fix Alaska's fiscal crisis.

"State revenues are down more than 80 percent from four years ago. While we have cut the budget 44 percent, we still face a $3 billion fiscal gap," said Governor Walker. "Denial doesn't make the problem go away, and hope doesn't pay the bills. We need to pass a plan this year to stabilize our fiscal future."

In his speech, Governor Walker reiterated his support for a sustainable fiscal plan that includes spending cuts, use of Permanent Fund earnings and a broad-based tax to balance the state's budget. While the administration will continue to eliminate wasteful spending, the Governor noted major cuts the state has already made.

"By the end of this year, we will have closed seven trooper posts; six public health centers; three maintenance stations; one correctional facility; two youth detention facilities; multiple job centers; and a fire training facility," Governor Walker said. "We can't keep cutting the budget and expect to improve our situation. Alaskans demand – and deserve – better."

In addition to addressing the state's fiscal challenges, Governor Walker highlighted some of the opportunities for advancement and reform in state government. Specifically, the Governor outlined his plans for addressing education reform and combatting Alaska's opioid epidemic during his speech.

Beginning next month, the public will be invited to provide input on five priorities identified by the State Board of Education to improve Alaska's public school system. Those priorities include improving student learning; ensuring excellent educators; modernizing our education system; inspiring tribal and community ownership; and promoting safety and well-being. After an extensive public process, the State Board of Education will provide final recommendations to the Governor in December 2017. - More...
Wednesday PM - January 18, 2017





Alaska: Volcano study examines relationship between seismic signals, sound waves By SUE MITCHELL - A study of relationships between seismic signals and sound waves from an erupting volcano in Alaska may someday help scientists infer the height of an ash plume and the status of an eruption they can't see.

Pavlof volcano erupts on March 28, 2016. The photo was taken looking northeast from a Coast Guard Hercules aircraft at 20,000 feet.
Photo by U.S. Coast Guard Lt. Cmdr. Nahshon Almandmoss

The study, published recently in the journal Science, examined multiple data sources from the well-documented March 2016 eruption of Pavlof volcano on the Alaska Peninsula.

"Volcano scientists regularly use seismic and low-frequency acoustic, or infrasound, data to monitor and study explosive volcanic eruptions. However, the precise relationship between seismic and infrasound data and the size of the eruption is still unclear," said lead author David Fee of the Alaska Volcano Observatory at the University of Alaska Fairbanks Geophysical Institute. The study was funded by the National Science Foundation and AVO.

Fee and his colleagues analyzed data from seismic and infrasound stations spread across Alaska, including six seismic stations on the slopes of Pavlof and some of the 45 EarthScope Transportable Array stations that were recently deployed across Alaska. The scientists compared the data to satellite images and pictures of the eruption plume transmitted from a webcam about 37 miles southwest of Pavlof at the airport in Cold Bay, Alaska. The eruption began March 27 and lasted about 40 hours, resulting in a sustained ash plume that grew from 3 to 5 miles in height and extended more than 372 miles to the northeast and eventually to Canada. More than 100 commercial airline flights were canceled and minor ashfall was observed in communities downwind up to 280 miles away.

As they examined the different data sources for the course of the eruption, Fee and his colleagues noticed some surprising relationships. - More...
Wednesday PM - January 18, 2017






Alaska Science: Bogoslof's reminder: Alaska is volcano country By NED ROZELL - On a June day 105 years ago, in a green valley where the Aleutians merge with the mainland, the world fell apart.

Hikers walk through the Valley of 10,000 Smokes on a trip with volcanologist John Eichelberger in 2001.
Photo by Ned Rozell

Earthquakes swayed the alders and spruce. A mountain shook, groaned and collapsed into itself, its summit disappearing. About six miles away, hot ash began spewing from the ground in a colossal geyser.

During an eruption that lasted three days in 1912, a vibrant landscape became the gray badlands known as the Valley of 10,000 Smokes.

The great eruption that created the valley came from a smallish clump of rocks called Novarupta. Nowhere near as grand as Mount Katmai (the mountain that lost its top six miles away), Novarupta spewed an ash cloud 20 miles into the sky, belching 100 times more ash than did Mount St. Helens. Though few people know its name, Novarupta was the largest eruption of the 20th century.

British graduate student Rebecca Anne Welchman once took a look at what would happen if Novarupta happened today.

From Devon, England, Welchman became enchanted with volcanoes at the age of 13 when she traveled with her family to Hawaii. There, she saw the ocean quenching orange molten rock. Years later, she hiked with volcanologist John Eichelberger on a summer field trip to the Valley of 10,000 Smokes.

That trip inspired her to muse about the effects of Novarupta if it happened today, which is quite possible due to the unpredictable nature of Alaska volcanoes (as we see now with the eruption of Bogoslof Island).

"I think people in Europe and Asia don't realize what Alaska could do," she once said in a cavernous San Francisco poster hall amid hundreds of other scientists as she attended the fall meeting of the American Geophysical Union. "Another Novarupta would be bad news." - More...
Wednesday PM - January 18, 2017

Ketchikan: Local artist leads Friday Night Insight lecture on a trip through Ketchikan's past - Mary Ida Henrikson, one of Ketchikan's renowned artists, will lead a journey through the history of Ketchikan at the Southeast Alaska Discovery Center's Friday Night Insight lecture, starting at 6 p.m. on Friday, Jan. 20.

Her program, "Images from Memory," explores how Alaska's First City has grown and changed during her lifelong residency, featuring dozens of rare photographs providing an intimate look at Ketchikan as seen through Henrikson's camera lens. - More...
Wednesday PM - January 18, 2017




Editorial Cartoon: Fake News for Today
By David Fitzsimmons, The Arizona Star
Distributed to subscribers for publication by Cagle Cartoons, Inc.




Real Time U.S. Debt Clock
http://www.usdebtclock.org/

U.S. Inflation Calculator
Easily calculate the buying power of the US dollar & inflation rate from 1913-2016

U.S. Energy Info. Admin.
Heating Oil & Propane Update

Public Meetings & Info

Ketchikan Borough Assembly

Live video stream of current meeting
Archived videos
Agenda and Information Packets
Assembly Meeting Minutes
Borough Records
Calendar

Ketchikan Planning Commission

Live video stream of current meeting
Agenda, Information Packets & Minutes

Ketchikan City Council

View a Video of Meeting
Agenda & Information Packets

Ketchikan School Board

Live video stream of current meeting
Agenda & Information Packets


Gravina Access Project SEIS Alternatives Development

Gravina Access Website

Police Dispatches

AK Troopers Daily Dispatch
Ketchikan Police Reports
Juneau Police Reports

Ketchikan

Jobs
Ketchikan's Forecast
Satellite
Today's Weather Images
Marine Forecasts
AK Weathercams
Ketchikan Weather Data
Current AK Weather Map




CLASSIFIEDS' CATEGORIES

Public Meetings
Announcements
Upcoming Events
Boats, etc.
Help Wanted
For Sale / Free Stuff
Garage Sales
Homes / Apts/ Property
Pets
Wanted
Lost & Found
Publish Your Ad

Front Page Archives
Letter Archives
Dec. 2016 - Jan. 2017

| | | | | | | |
| --- | --- | --- | --- | --- | --- | --- |
| S | M | T | W | T | F | S |
| 27 | 28 | 29 | 30 | 01 | 02 | 03 |
| 04 | 05 | 06 | 07 | 08 | 09 | 10 |
| 11 | 12 | 13 | 14 | 15 | 16 | 17 |
| 18 | 19 | 20 | 21 | 22 | 23 | 24 |
| 25 | 26 | 27 | 28 | 29 | 30 | 31 |
| 01 | 02 | 03 | 04 | 05 | 06 | 07 |
| 08 | 09 | 10 | 11 | 12 | 13 | 14 |
| 15 | 16 | 17 | 18 | | | |




Viewpoints,
Opinions/Letters
Basic Rules &
Freedom of Speech

Questions, please contact the editor at editor@sitnews.us or call 617-9696
Sitnews reserves the right to edit.

Condolence By A.M.Johnson - What a well thought out and presented word of condolence the owner of Tongass Business Center offered in the Ketchikan Daily News publication of Jan 17. It is a rare moment in the world of competitive business to digest words that do not disparage, gloat, or make braggadocio taunting of a lost competitor. The loss of any small business in a economy that is hurting is a sad event for that business,its employees and community spirit. - More...
Wednesday PM - January 18, 2017

RE: Oppressive Tax Code By Stephen Eldridge - Yet again, Propagandist Joe O'Hara trots out the same old FAIRtax (H.R. 25)garbage, in a new trash bag.

Yes, TODAY's Income Tax IS oppressive, but the FAIRtax is not at all the way to remove that yoke from our necks - a truly flat Income Tax would solve the problem BEAUTIFULLY. - More...
Wednesday PM - January 18, 2017

"Travelin' Music" - Ketchikan Community Concert Band's Performance By Christopher Wilhelm - If you stayed inside Sunday afternoon because of the dark and windy, rainy-as-heck weather, then you missed the best of the best from Ketchikan's musical talent pool. Roy McPherson led his forty-odd member band through a dozen pieces of rhythmic complexity and melodic variations. What this audience member did not expect was the level of performance skill that was displayed. You didn't go? You really missed something. When they finished, I thought "What just happened??"

I've been to many of the KCCB's concerts over the years since it was established in 2002, and so many of them in the years leading up to then as well. The various incarnations of Southeast Symphony and so forth met the expectations of a group arising from a pool of 14,000 people. This time was different. Commencing the show with absolutely no introduction, the band led off with Alaska's state song as it often does, "Alaska's Flag". Roy walked in unannounced and away they went. So far, so good. This piece ought to sound good. They should be able to play this one from memory. - More...
Monday PM - January 16, 2017

SEVENTY-EIGHT MILLION DOLLARS By David G Hanger - How did a $44 million Ketchikan hospital bond issue become a $78 million scam? This is the kind of project that kills a town of less than 15,000 people. Who is going to pay for this mess as the outmigration becomes more and more apparent?

Since this project began aggregate inflation has been well under 20%, so these kind of cost overruns are not justifiable. Nor are they sustainable. At best this is incompetence to the maximum degree.

More likely it is dishonesty, and in this regard I call for an immediate and comprehensive audit of everything spent on this project, down to the last dime. Look particularly for kickbacks from materials suppliers. How much of this money is in a small handful of bank accounts belonging to certain favored individuals? Is it $10 million, $20 million, or $30 million? Do not tell me there have not been massive rake-offs with this project. Prove it. - More...
Monday PM - January 16, 2017

Democracy Fail By Norbert Chaudhary - Silence in the face of evil is itself evil: God will not hold us guiltless. Not to speak is to speak. Not to act is to act." - Dietrich Bonhoeffer

Brace Yourself. The Trump Era is about to begin. Crony Capitalism with a Soviet twist.

Built on lies, fostered by fear mongering talking heads and supported by the Mafia Godfather of Russia, this moment in our history will be known as The Great Leap Backwards. - More...
Monday PM - January 16, 2017

Women's March: Ketchikan By Mary L. Stephenson - As coordinator of the Women's March rally for Ketchikan, I would like to take this opportunity to update our program and encourage you and your circle of friends to participate; and to answer some of the questions that might be pending.

So why is this rally important... some people are happy for its win, others are disillusioned by the loss while many remain ardent supporters of another alternative - TBD. Key points taken away from the campaign resonate with many - clean out the swamp, repeal, close down and/or be more fiscally responsible with our money. As all parties need to rebuild the leadership and overhaul the election process. The fact remains - we the people, who are asked to give, labor hard for little in return, and are in need of receiving, have basic rights that cannot be ignored with a change of administrations. The Republican or Democrat agenda swings like a pendulum that sends shock waves through the nation and globally in disconcerting portions. - More...
Monday PM - January 16, 2017

Oppressive income tax code By Joe O'Hara - Americans have long suffered under our oppressive income tax code. The 16th Amendment to the Constitution - which enacted the income tax - has proven over and over to be just a noose around our necks.

To aid in effectively "draining the swamp" - as proposed by our new president - Amendment 16 must be repealed and the IRS income tax replaced with a national sales tax - the FAIRtax - that taxes spending rather than income.

BigSolution.org demonstrates how the nonpartisan FAIRtax is economically superior to the existing IRS tax system and other tax plans. And, since those other plans do not first repeal Amendment 16, they are merely fresh-coats-of-paint on an already broken IRS system.- More...
Monday PM - January 16, 2017

Webmail your letter or
Email Your Letter To: editor@sitnews.us

---

Articles & photographs that appear in SitNews may be protected by copyright and may not be reprinted or redistributed without written permission from and payment of required fees to the proper sources.

E-mail your news & photos to editor@sitnews.us

Photographers choosing to submit photographs for publication to SitNews are in doing so, granting their permission for publication and for archiving. SitNews does not sell photographs. All requests for purchasing a photograph will be emailed to the photographer.

The Local Paper is now available online.
Click here for this week's printed edition.