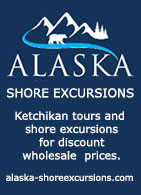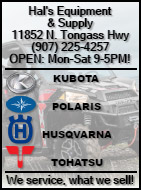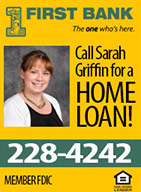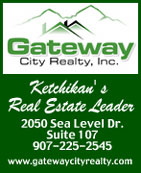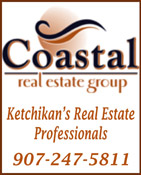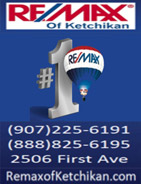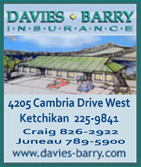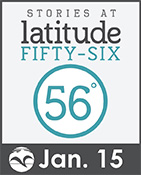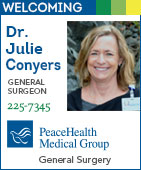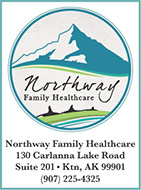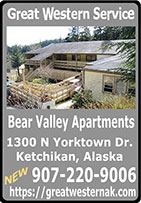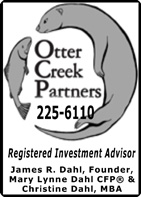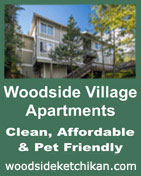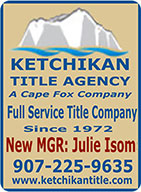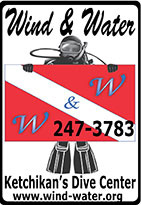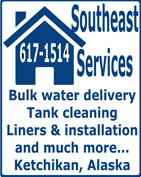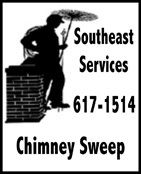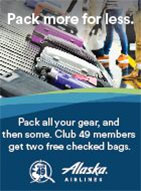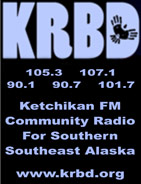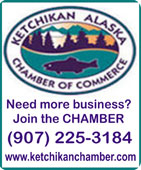 Contact


Call 617-9696


Webmail Letters


News Tips


Copyright Info


Archives
Quick News Search


Alaska


Ketchikan


SE Alaska


Alaska News Links
Columns - Articles


Dave Kiffer


Money Matters
Historical Ketchikan


June Allen


Dave Kiffer


Louise B. Harrington
Ketchikan Arts & Events


Ketchikan Arts


Ketchikan Museums


KTN Public Library
Sports


Ketchikan Links
Public Records


FAA Accident Reports


NTSB Accident Reports


Court Calendar


Recent Filings & Case Dispositions


Court Records Search


Wanted: Absconders


Sex Offender Reg.


Public Notices


AST Daily Dispatch


KTN Police Reports


Juneau Police Reports
Weather, Webcams


Today's Forecast


KTN Weather Data


AK Weather Map


AK Weathercams


AK Earthquakes
TV Guide


Ketchikan
Ketchikan Phone Book


Yellow Pages


White Pages
Government Links


Local Government


State & National

Ketchikan's First Baby of 2017




Front Page Photo Courtesy PeaceHealth Ketchikan Medical Center

©2017

Ketchikan: Ketchikan's First Baby of 2017 Arrived January 6th - Jocko Reyes Scudero arrived last Friday, January 6th. He's the first baby born at PeaceHealth Ketchikan Medical Center in 2017. Jocko received a basket of gifts from PeaceHealth, including a Baby Box, as the first baby of the new year. - More...
Wednesday PM - January 11, 2017



Ketchikan: Ketchikan Man Pronounced Dead at Scene of Apartment Fire By MARY KAUFFMAN - The Ketchikan Fire Department was dispatched to a report of an automatic fire alarm activation at Tongass Towers reported by the alarm company Tuesday night at 11:19 PM. The first unit to arrive heard the audible sprinkler alarm and requested a call for additional responders. While searching the building, they encountered light smoke and water in the hallway on the 11th floor and requested mutual aid from North and South Tongass Fire Departments.

Pictured left to right: FF/Medic Terry Roberts, Assistant Chief Scott Brainard, Senior Medic Greg Karlik, & Captain Dave Breitkreutz
Photo courtesy of Gretchen O'Sullivan, Senior Medic, Ketchikan Fire Department

Firefighters made entry into the involved apartment and began a primary search, they immediately located and removed one occupant from the apartment who was unharmed. A second occupant, 49-year-old Weston Scott Davis, was subsequently located and removed by the responders from the room of the fire's origin. According to information provided by the Ketchikan Fire Department's Chief Abner Hoage, despite efforts to revive him, he was pronounced dead at the scene.

Weston was a long time resident of Ketchikan. He is the son of Ketchikan resident Cheri L. Davis who served the local district as a member of the Alaska House of Representatives from 1989-1992. Weston is also survived by two brothers, Ryan James Davis of San Diego, CA and Glenn Thomas Davis of Sunnyvale, CA.

Davis' body was turned over to the Ketchikan Police Department and will be sent to the State Medical Examiner for determination of cause of his cause of death. A third building occupant not from the involved apartment was also evaluated for medical issues and released at the scene. Names of the surviving first and second occupants were not released.

In all thirty-one firefighters and Emergency Medical Service providers with ten apparatus responded from Ketchikan Fire Department, South Tongass Volunteer Fire Department, and North Tongass Volunteer Fire Department, as well as three officers from the Ketchikan Police Department. - More....
Wednesday PM - January 11, 2017

Alaska: State-of-the-Art Analysis Reports No Fukushima-Related Radiation Detected in Alaska Seafood - Following the devastating 2011 earthquake and tsunami in Japan, there have been ongoing public concerns about potential impacts on Alaska seafood from the Fukushima nuclear disaster.

The Alaska Department of Environmental Conservation (DEC), in conjunction with the Alaska Department of Health and Social Services and other state, federal, and international agencies, continues testing Alaska seafood for any potential impacts resulting from the 2011 Fukushima nuclear disaster in Japan. Testing performed in previous years showed no detectable levels of Fukushima-related radionuclides. Testing in 2016 also confirmed the quality and health of Alaska seafood has not been impacted by the Fukushima nuclear disaster.

Fish species were chosen for testing based on their importance to subsistence, sport, and commercial fisheries and because they spend part of their life cycle in the western Pacific Ocean. These species include: king (Chinook) salmon, chum (dog) salmon, sockeye (red) salmon, pink salmon (humpies), halibut, pollock, sablefish, herring, and Pacific cod. Samples of fish were taken by DEC Environmental Health Officers during regular inspections of commercial fishing processors throughout the state. The results of testing conducted on Alaska fish in 2016 showed no detection of Fukushima-related radionuclides Iodine-131 (I-131), Cesium-134 (Cs-134), and Cesium-137 (Cs-137).

Alaska was selected in 2016 as the first state test site for implementation of a field deployable gamma-ray analysis system to analyze fish for radionuclides. This unique pilot project was organized by the U.S. Food and Drug Administration (FDA), and the system was installed at DEC's Environmental Health Laboratory in Anchorage. - More...
Wednesday PM - January 11, 2017




Alaska - National: ObamaCare Repeal Moves Forward - The ObamaCare repeal resolution passed the U.S. Senate 51 to 48 early Thursday morning with the support of U.S. Senators Lisa Murkowski and Dan Sullivan.

Both Murkowski and Sullivan (R-AK) voted for the Fiscal Year 2017 budget resolution (S. Con. Res. 3), the vehicle to allow the Senate to repeal the Affordable Care Act (ACA) through the budget reconciliation process. The resolution includes instructions to the Senate HELP and Finance Committees so that repeal can move a privileged process ensuring its expediency. The Republicans are using this budget resolution to provide for Obamacare's repeal, allowing the Republicans to act without any Democratic votes while Senate Democrats made a late-night show of resistance. The House is expected to take up the legislation Friday.

"This is a first and necessary step towards delivering better healthcare for Alaskans. The ACA has harmed Alaskans for far too long, from skyrocketing premiums to diminishing choices in coverage, and done nothing to reduce the cost of healthcare or improve its quality," Murkowski said. "We can now begin the process of creating a more affordable system by repealing key elements of the failed law and allowing for the return of flexibility to the states. Through the passage of this resolution, we are now on the way to genuine healthcare reform that is affordable, accessible, and that provides for families' needs." - More...
Wednesday PM - January 11, 2017

Southeast Alaska: APPLICATION PERIOD FOR HAA SHUKÁ COMMUNITY LANGUAGE LEARNING PROJECT OPENS - Sealaska Heritage Institute (SHI) has opened the application period for its Haa Shuká Community Language Learning Project, a new program designed to help revitalize the languages of the Tlingit, Haida and Tsimshian in four Southeast Alaska communities. Applications will be accepted through Feb. 10, 2017.

Funded by a grant from the Administration for Native Americans, the program builds on SHI's previous Tlingit language mentor-apprentice program, which ended in December 2016.

"We learned a great deal from our Tlingit language mentor-apprentice program that we will incorporate into this expanded effort that will include Haida and Tsimshian as well as Tlingit," said SHI President Rosita Worl.

The new project will pair fluent speakers of Lingít (Tlingit), Xaad Kíl (Haida) and Sm'algyax (Tsimshian) with intermediate and advanced speakers in those languages to increase learner proficiency. Language learning teams, made up of one mentor and two apprentices, will meet weekly to immerse themselves in their respective languages over the course of three years. Language learners will also enroll in language courses through the University of Alaska Southeast (enrollment will be paid by SHI) and work independently on transcriptions of language recordings and documents to build their fluency. Participating communities are Metlakatla, Hydaburg, Sitka and Juneau. - More...
Wednesday PM - January 11, 2017





Alaska: Would the Arctic still be the Arctic without the polar bear? Polar Bear Conservation Management Plan Draws Mixed Reaction from State By MARY KAUFFMAN - Two great bears are emblematic of the Arctic: Ursa Major – arktos in Greek – the constellation from which the Arctic derives its name, and the polar bear, which has lived beneath the northern stars for hundreds of thousands of years. It's hard to imagine the region without either of them, but the future of the polar bear is being jeopardized by the rapid loss of its sea-ice habitat.

Male Polar Bear walking on pack ice near the open water.
Photo Credit: Eric Regehr/USFWS (March 21, 2010)

Its fate is not determined by the stars, but by our willingness and ability to address climate change. While the international community grapples with that long-term challenge, U.S. government agencies, Native communities, private organizations, scientists and subsistence hunters have collaborated on a plan for improving the polar bear's immediate chances of surviving in the wild.

This final Conservation Management Plan (CMP) for the polar released this week by the U.S. Fish and Wildlife Service, outlines actions that will help this revered symbol of the Arctic persist in the wild in the near-term, while also acknowledging the primary threat to the bear will entail longer-term actions.

"This plan outlines the necessary actions and concrete commitments by the Service and our state, tribal, federal and international partners to protect polar bears in the near term," said Greg Siekaniec, The Service's Alaska Regional Director. "But make no mistake; without decisive action to address Arctic warming, the long-term fate of this species is uncertain."

The Polar Bear Conservation Management Plan, finalized Monday by the U.S. Fish and Wildlife Service, was received by the Alaska Department of Fish and Game with a mix of support and lingering disappointment. Developed with input from the department and other stakeholders, the plan serves as the USFWS's guiding document for polar bear recovery under the Endangered Species Act.

"We agree with many aspects of the plan, including recognition that the primary threat to polar bears is the loss of sea ice habitat brought on by climate change," said Alaska Division of Wildlife Conservation Director Bruce Dale. "We also strongly support the plan's goals to maintain sustainable subsistence harvest, appropriately manage human-bear interactions, and minimize restrictions to economic development and other activities."

According to the U.S. Fish and Wildlife Service, the plan was developed by a diverse team of experts and partners and reflects input on the draft plan submitted during the 2015 public comment period. It calls for reducing human-bear conflicts, collaboratively managing subsistence harvest, protecting denning habitat, and minimizing the risk of contamination from oil spills. Most of these actions are already underway, in partnership with Alaska Native communities, nonprofit groups, and industry representatives who participated in the plan's creation. The plan also calls for increased monitoring and research to determine whether the actions in the CMP are being effective or need to be modified.

While the Conservation Management Plan focuses on management actions for the two U.S. subpopulations of polar bears that live off the coast of Alaska, it contributes to efforts to conserve polar bears in the other four range states of Norway, Greenland, Canada and Russia. - More...
Wednesday PM - January 11, 2017





Ketchikan: New visiting Ear, Nose and Throat specialist coming to Ketchikan - Nathan Christensen, MD, has joined PeaceHealth Medical Group in Ketchikan as a visiting ear, nose and throat (ENT) specialist. He is an experienced otolaryngologists who works fulltime for PeaceHealth at a clinic in Eugene, Oregon, and will now begin visiting Ketchikan regularly to provide specialized care for patients with issues such as hearing loss, chronic sinusitis, and tumors.

Nathan Christensen, MD

Dr. Christensen attended medical school at Oregon Health & Science University and then went on to the University of Rochester where he completed his internship in general surgery and his residency in otolaryngology. Dr. Christensen first joined PeaceHealth in 2013 after serving for four years in the United States Air Force. - More....
Wednesday PM - January 11, 2017

Ketchikan Entertainment: "Travelin' Music" a Winter Concert - The Ketchikan Community Concert Band will present "Travelin' Music", a Winter Concert on Sunday, January 15th at 3:00 PM in the Ketchikan High School Auditorium.

"Alaska's Flag" will open the concert, and the band will then perform "Inventions from the Sacred Harp", based on Appalachian religious camp-meeting and revival spiritual songs from the 1800's.

"Allegory" follows, with "Nexus" next featuring trumpet soloist, Jeff Karlson. Next is "Serenity", which is based on a work for choir and violin/cello, called "O Magnum Mysterium". One of Aaron Copland's most celebrated works, "Appalachian Spring" is a ballet score transcribed for band.

"If Ever I Would Leave You" and "March from Camelot", two songs from the medley from "Camelot", will be recognized from the musical of the same name.

William Walton has composed the "Crown Imperial March" commissioned for the coronation of King George VI in 1937 – thematic material returns several times before a dramatic finish. - More...
Wednesday PM - January 11, 2017




Editorial Cartoon: President Obama Farewell Address
By R.J. Matson ©2017, Roll Call
Distributed to subscribers for publication by Cagle Cartoons, Inc.




Real Time U.S. Debt Clock
http://www.usdebtclock.org/

U.S. Inflation Calculator
Easily calculate the buying power of the US dollar & inflation rate from 1913-2016

U.S. Energy Info. Admin.
Heating Oil & Propane Update

Public Meetings & Info

Ketchikan Borough Assembly

Live video stream of current meeting
Archived videos
Agenda and Information Packets
Assembly Meeting Minutes
Borough Records
Calendar

Ketchikan Planning Commission

Live video stream of current meeting
Agenda, Information Packets & Minutes

Ketchikan City Council

View a Video of Meeting
Agenda & Information Packets

Ketchikan School Board

Live video stream of current meeting
Agenda & Information Packets


Gravina Access Project SEIS Alternatives Development

Gravina Access Website

Police Dispatches

AK Troopers Daily Dispatch
Ketchikan Police Reports
Juneau Police Reports

Ketchikan

Jobs
Ketchikan's Forecast
Satellite
Today's Weather Images
Marine Forecasts
AK Weathercams
Ketchikan Weather Data
Current AK Weather Map




CLASSIFIEDS' CATEGORIES

Public Meetings
Announcements
Upcoming Events
Boats, etc.
Help Wanted
For Sale / Free Stuff
Garage Sales
Homes / Apts/ Property
Pets
Wanted
Lost & Found
Publish Your Ad

Front Page Archives
Letter Archives
Dec. 2016 - Jan. 2017

| | | | | | | |
| --- | --- | --- | --- | --- | --- | --- |
| S | M | T | W | T | F | S |
| 27 | 28 | 29 | 30 | 01 | 02 | 03 |
| 04 | 05 | 06 | 07 | 08 | 09 | 10 |
| 11 | 12 | 13 | 14 | 15 | 16 | 17 |
| 18 | 19 | 20 | 21 | 22 | 23 | 24 |
| 25 | 26 | 27 | 28 | 29 | 30 | 31 |
| 01 | 02 | 03 | 04 | 05 | 06 | 07 |





Columns - Commentary

TOM PURCELL: A Trillion Reasons US Debt Is Incomprehensible - Get this: The U.S. Treasury says that America's debt grew by another trillion dollars in 2016.

If you're like me and you find it difficult to grasp how much a trillion really is, econ4u.com, an educational project of the nonprofit Employment Policies Institute, offers a mind-blowing illustration.

"Let's say someone told you to wait for something. If you waited one thousand seconds, it'd only take about seventeen minutes. If you waited one million seconds, you'd have to wait about 11 1â "2 days. But if you waited one trillion seconds, you'd have to wait 31,688 years."

Heck, I remember the old days when a billion used to be a number so big nobody could comprehend it.

One billion hours is equal to more than 114,000 years - which would take us back to the Stone Age.

Not long ago, we measured our national debt in billions of dollars. Now we do so in trillions of dollars - numbers that are extremely difficult to comprehend.

Consider: One trillion is equal to 1 thousand billion. If you had $1 trillion in cash, reports econ4u.com, you could buy 282 billion Big Macs, or 3.1 million Ferrari 599 GTBs, or 769 new Yankee Stadiums, or 28,571 flights into space as a tourist, or 66.7 billion copies of Oliver Stone's "Wall Street."

If you had $1 trillion in debt and paid it back at the rate of $10 million a day, it would take you 273 years - on an interest-free loan. - More...
Wednesday PM - January 11, 2017

---

Viewpoints,
Opinions/Letters
Basic Rules &
Freedom of Speech

Questions, please contact the editor at editor@sitnews.us or call 617-9696
Sitnews reserves the right to edit.

A Letter From the Captain By Captain John Falvey Jr. - As we move forward into the New Year, AMHS continues to make progress on long-term Operational and Business Development projects. - More...
Wednesday PM - January 11, 2017

Please vote Judy Guthrie By Margaret Cloud - I support Judy Guthrie in her candidacy for Ketchikan Indian Community (KIC) Tribal Council. Although I have only known Judy for a short while, I have found her to be a stable, calm, and intelligent person. When reviewing her past employment and civic involvements, I learned that she has spent most of her life working for Indian people. In my conversations with Judy I have found her to have a great sense of humor and a thoughtful demeanor. Judy's goal is to serve all KIC members and to work with the council to provide better services overall. - More...
Wednesday PM - January 11, 2017

School Choice Matters for Alaska Families By Andrew R. Campanella - In our country, we love to customize, whether it's a new addition to the house or the colors and fonts surrounding our text messages. We choose everything, from our line of work to our preferred place to grab lunch (where we probably customize our lunch order). So it's easy to understand why parents want more choices in their children's education. - More...
Wednesday PM - January 11, 2017

'False News' By A. M. Johnson - With the advent of 'False News' one has to be careful on reporting what seem logical. The following fable seems logical. - More...
Sunday PM - January 08, 2017

'Sore Loser Syndrome' threatens to disrupt America's political process By Dan Weber - The political left suffers from 'sore loser syndrome' in the wake of the election of Donald Trump as the 45th President of the United States.

It's not uncommon for depression to set in when the candidate of your choice loses an election, but the pathetic parade of despair on display among many of those who were sure that Hillary Clinton was destined to become president has reached new heights. The fact is, the anti-Trumpers are having temper tantrums. - More...
Friday AM - January 06, 2017

Webmail your letter or
Email Your Letter To: editor@sitnews.us

---

Articles & photographs that appear in SitNews may be protected by copyright and may not be reprinted or redistributed without written permission from and payment of required fees to the proper sources.

E-mail your news & photos to editor@sitnews.us

Photographers choosing to submit photographs for publication to SitNews are in doing so, granting their permission for publication and for archiving. SitNews does not sell photographs. All requests for purchasing a photograph will be emailed to the photographer.

The Local Paper is now available online.
Click here for this week's printed edition.