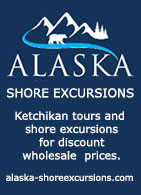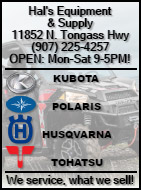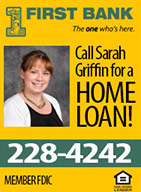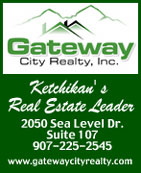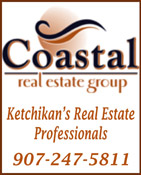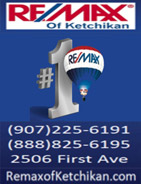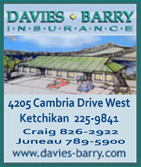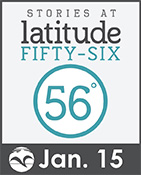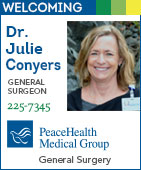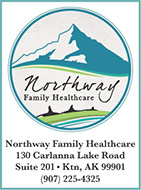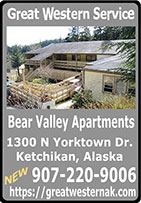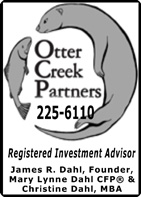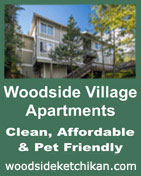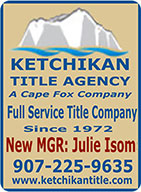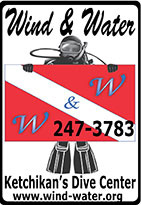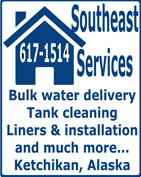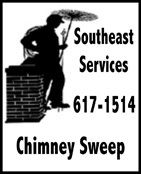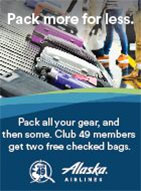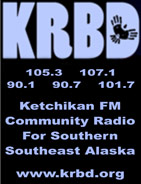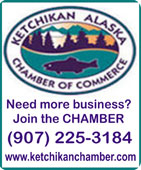 Contact


Call 617-9696


Webmail Letters


News Tips


Copyright Info


Archives
Quick News Search


Alaska


Ketchikan


SE Alaska


Alaska News Links
Columns - Articles


Dave Kiffer


Money Matters
Historical Ketchikan


June Allen


Dave Kiffer


Louise B. Harrington
Ketchikan Arts & Events


Ketchikan Arts


Ketchikan Museums


KTN Public Library
Sports


Ketchikan Links
Public Records


FAA Accident Reports


NTSB Accident Reports


Court Calendar


Recent Filings & Case Dispositions


Court Records Search


Wanted: Absconders


Sex Offender Reg.


Public Notices


AST Daily Dispatch


KTN Police Reports


Juneau Police Reports
Weather, Webcams


Today's Forecast


KTN Weather Data


AK Weather Map


AK Weathercams


AK Earthquakes
TV Guide


Ketchikan
Ketchikan Phone Book


Yellow Pages


White Pages
Government Links


Local Government


State & National

Long time Ketchikan Pediatrician
David Johnson retires
Pictured: David and Jenny Johnson
Photo Courtesy PeaceHealth Ketchikan Medical Center ©2016



Ketchikan: Long time Ketchikan Pediatrician David Johnson retires - Long time Ketchikan pediatrician, David Johnson M.D. has retired. Friday (December 30, 2016) was his last day at PeaceHealth Ketchikan. On the bright side, he and his wife Jennifer Johnson RN will stay in Ketchikan.

Dr. Johnson came to Ketchikan 46 years ago as an officer in the US Public Health Service fresh out of internship and assigned to the Indian Health Clinic located in then Ketchikan General Hospital. He picks up the story:

"Our clinic was where most of radiology is located now. After two years I left for pediatrics residency at the University of Washington and Children's Hospital in Seattle. I returned to Ketchikan in July 1974, and worked for 31 years at the Ketchikan Medical Clinic, a private clinic that was located across from the US Post Office. Since 2005 I have worked 'part time' first at Callisto Clinic and continuing when that clinic became part of PHMG Pediatrics," said Dr. Johnson.

Johnson said, "There have been many changes in those years. When I arrived in 1970 we had one ECG machine in the hospital, no pulse oximetry, no ultrasound, or computers. When I returned in 1974, I was one of ten private physicians who took 'city call' in a rotation to cover the emergency room for patients who presented without a physician, since we had no emergency room physicians. " In those days the Emergency Room was two rooms near the soon-to-be-discontinued operating rooms at Ketchikan Medical Center." - More...
Tuesday PM - January 03, 2017

Southeast Alaska: State crime lab confirms confiscated pill is fentanyl disguised as oxycodone; First time extremely potent synthetic opioid found in this form in Alaska - Following the recent arrest of an individual for driving under the influence of drugs in Juneau, one of the items found in their possession was a pill that appeared to be a 30 mg oxycodone tablet. Testing at the Alaska State Crime Lab, however, revealed the active ingredient in the pill to be fentanyl rather than oxycodone. Fentanyl is a powerful synthetic opioid that is similar to morphine but is much more potent and can be lethal in very small doses.

This is the first time that a counterfeit prescription opioid tablet made with fentanyl has been identified in Alaska; however, many other states have been seeing these counterfeit tablets for months.

The distribution of counterfeit tablets represents an important public health threat, and the general public should be made aware of the significant risks to life and health when purchasing what appears to be prescription medications from any source other than a legitimate pharmacy. Unfortunately, it can be very difficult to distinguish a counterfeit pill from a legitimate one.

According to the National Institute on Drug Abuse (NIDA), fentanyl is a powerful synthetic opioid analgesic that is similar to morphine but is 50 to 100 times more potent. - More...
Tuesday PM - January 03, 2017

FISH FACTOR: Fishing Picks and Pans for 2016 By LAINE WELCH - The start of 2017 marks the 26th year for this weekly column that targets news for and about Alaska's seafood industry. The goal is to make all readers more aware of the economic and cultural importance of our state's first and oldest industry.

Today, Alaska fishermen and processors provide 65 percent of our nation's wild-caught seafood; it is also Alaska's most valuable export to more than 100 countries around the world. The seafood industry puts more people to work throughout Alaska than oil/gas, mining, timber and tourism combined.

The bulk of Alaska's fishing fleet of nearly 10,000 vessels is made up of boats under 50 feet. Each is a small business that supports several families. For fishing towns like Kodiak, Cordova and Homer, where 500 to 700 vessels are homeported, those boats are the majority of our downtown store fronts. I call it a mall in a marina.


Here are my Fishing Picks and Pans for 2016 – a no holds barred look back at the best and worst fish stories of 2016, in no order, and my choice for the biggest story of the year.

• Biggest new industry potential: Seaweeds. Kelp alone is a $5 billion global industry. A task force has one year to provide Gov. Walker with a statewide mariculture plan for producing more seaweeds and shellfish. Canada, California and Maine have already come knocking.

• Biggest fish hurry up already: Getting Electronic Monitoring Systems to replace fishery observers on small boats. Credit Saltwater, Inc. of Anchorage, Kenai Peninsula Fisheries Association and Alaska Longline Fishermen's Association of Sitka for getting EMS onboard in 2017.

• Best Fish Entrepreneurs: Salmon Sisters of Homer.

• Best fish sigh of relief: Gulf fishermen can use pots instead of hooks to keep whales from robbing their sablefish catches. At fish prices ranging from $4 to more than $9 a pound, depending on size, "getting whaled" makes for a pay day bust.

• Best fish visionaries: Tidal Vision LLC of Juneau, for their eco-friendly method of extracting chitin from crab shells, a first in the USA. Uses for chitin range from fabrics to pharmaceuticals and are too numerous to mention.

• Best Fish Legislators: Rep. Louise Stutes (R) Kodiak, Rep. Bryce Edgmon (D) Dillingham

• Best fishing career builders: University of Alaska/Southeast, Kodiak College for "on the go" courses in boat hydraulics, electronics, repairs, fishery technicians and more.

• Best fish knowledge sharers: Alaska Sea Grant's Marine Advisory Agents.

• Best Fish Giver: Sea Share, 225 million fish servings to food banks since 1994
Trickiest fishing conundrum: Sea otters vs. crab and dive fisheries in Southeast Alaska.

• Most earth friendly fishing town: Kodiak, for generating nearly 100 percent of its electricity from wind and hydropower, and for turning its fish wastes into oils and meals at a plant owned by local processors.

• Biggest fish 'What The Flippin'? Recreational Quota Entities that will let halibut charter operators buy commercial shares of the catch – up to 15 percent from Southeast and 12 percent from the Central Gulf, making the RQE the largest halibut shareholders in the N. Pacific within 10 years.

• Scariest fish story: ocean acidification. The corrosion of crab/scallop/oyster/snail shells is already documented in Pacific waters.

• Best fish ambassadors: Alaska Seafood Marketing Institute (ASMI)

• Best global fish story: The US and other nations cracking down on Illegal, Undocumented and Unreported (IUU) catches by fish pirates—more than 20 percent of the global fish harvest.

• Best daily fish news site: Seafood.com

• Best fish watchers: Cook Inlet Keeper, Salmon Beyond Borders

• Most encouraging fish talks: Alaska and British Columbia officials meeting for the first time to implement cooperations aimed at protecting transboundary waters in Southeast from mining accidents up stream. - More....
Tuesday PM - January 03, 2017






Southeast Alaska: Juneau Welcomes First Baby of 2017 - The first of baby of 2017 born in Juneau is Matthew James Albrecht. Matthew was born just two minutes before midnight, January 1, 2017 at the Bartlett Beginnings Family Birth Center.

Parents Annie and Greg Albrecht with baby Matthew.
Photo courtesy Bartlett Beginnings Family Birth Center

Matthew made his entrance not long after his parents, Annie and Greg Albrecht, arrived at the hospital, weighing in at 6 pounds 9 ounces and measuring 19 inches long. Matthew will join his siblings and Bartlett Beginnings alumni Eliza, 5 and Oliver, 3, at home in the Juneau Valley. - More..
Tuesday PM - January 03, 2017

Ketchikan: Luke Dossett to Receive Eagle Scout Award - On Friday, January 6, 2017 Luke Dossett, 17, son of Josh and Mary Dossett, will be honored at a special Eagle Scout ceremony at 6:30 pm at Holy Name Catholic Church Parish Hall. Local Eagle Scouts, Scouters, Scouts and friends of Luke are invited to attend.

To earn Scouting's highest award, Luke had to earn 24 merit badges, serve as a leader in his troop, and complete a major community service project.

Luke's service project was to repair and replace the sub flooring of Studio A at Ketchikan Theatre Ballet. With the help of local scouts, leaders and members of KTB his project logged over 375 man hours. Luke was also able to raise over $1500 to offset the costs of the repair.

Luke has been a member of Troop 4, chartered to Holy Name Catholic Church, for over 7 years. He has served as assistant patrol leader, patrol leader, assistant senior patrol leader, senior patrol leader and is currently junior assistant scoutmaster. He has been a member of the Order of the Arrow, the honor society of scouting, for 3 years. He was recently elected as the Vice Lodge Chief of the Great Alaska Council and has been awarded the OA Founder's Award. He has attended a National Jamboree, Scouting Adventures to the Bahamas and Canoeing down the Stikine, along with numerous leadership and Boy Scout camps in Alaska and Washington. - More...
Tuesday PM - January 03, 2017





Ketchikan: Newly Branded Rodeway Edgewater Inn in Ketchikan - The new Rodeway Edgewater Inn in Ketchikan has been branded and is open to guests. The hotel is operated by HMC Hospitality and located at 4871 North Tongass Highway in Ketchikan.

Ketchikan Rodeway Edgewater Inn located at
4871 North Tongass Highway in Ketchikan.
Photo courtesy Ketchikan Rodeway Edgewater Inn

"We are excited to be joining the Choice family and branding the Edgewater Inn. With a fast track plan the Edgewater will brand as a Rodeway and then transition into Clarion. The transition will bring an enhanced guestroom product, updated lobby and the addition of a workout facility. The Rodeway Inn and Clarion brands always deliver great value to travelers which allows them to relax and focus on what's most important – their trip," said Darlene Heavlin, Executive Vice President, HMC Hospitality.

The Ketchikan Rodeway Edgewater Inn property features 46 guestrooms, complimentary deluxe continental breakfast with coffee, complimentary shuttle to and from Airport Ferry Terminal, free local calls, flat screen TV's with free premium channels as well as a Restaurant, Lounge and Marina. The property is conveniently located to the Airport Ferry Terminal, Downtown and shopping.

This hotel will participate in Choice Privileges, the rewards program offered by Choice Hotels International, Inc. membership is free and offers points good toward free nights, airline miles, gift certificates and more while staying at more than 6,300 Comfort Inn, Comfort Suites, Quality, Sleep Inn, Clarion, Cambria hotels & suites, Mainstay Suites, Suburban Extended Stay Hotel, Econo Lodge and Rodeway Inn brand hotels as well as the Ascend Hotel Collection member hotels. - More...
Tuesday PM - January 03, 2017




Editorial Cartoon: Commander-in-Tweeter
By David Fitzsimmons ©2017, The Arizona Star
Distributed to subscribers for publication by Cagle Cartoons, Inc.




Real Time U.S. Debt Clock
http://www.usdebtclock.org/

U.S. Inflation Calculator
Easily calculate the buying power of the US dollar & inflation rate from 1913-2016

U.S. Energy Info. Admin.
Heating Oil & Propane Update

Public Meetings & Info

Ketchikan Borough Assembly

Live video stream of current meeting
Archived videos
Agenda and Information Packets
Assembly Meeting Minutes
Borough Records
Calendar

Ketchikan Planning Commission

Live video stream of current meeting
Agenda, Information Packets & Minutes

Ketchikan City Council

View a Video of Meeting
Agenda & Information Packets

Ketchikan School Board

Live video stream of current meeting
Agenda & Information Packets


Gravina Access Project SEIS Alternatives Development

Gravina Access Website

Police Dispatches

AK Troopers Daily Dispatch
Ketchikan Police Reports
Juneau Police Reports

Ketchikan

Jobs
Ketchikan's Forecast
Satellite
Today's Weather Images
Marine Forecasts
AK Weathercams
Ketchikan Weather Data
Current AK Weather Map




CLASSIFIEDS' CATEGORIES

Public Meetings
Announcements
Upcoming Events
Boats, etc.
Help Wanted
For Sale / Free Stuff
Garage Sales
Homes / Apts/ Property
Pets
Wanted
Lost & Found
Publish Your Ad

Front Page Archives
Letter Archives
Nov. - Dec. 2016

| | | | | | | |
| --- | --- | --- | --- | --- | --- | --- |
| S | M | T | W | T | F | S |
| 30 | 31 | 01 | 02 | 03 | 04 | 05 |
| 06 | 07 | 08 | 09 | 10 | 11 | 12 |
| 13 | 14 | 15 | 16 | 17 | 18 | 19 |
| 20 | 21 | 22 | 23 | 24 | 25 | 26 |
| 27 | 28 | 29 | 30 | 01 | 02 | 03 |
| 04 | 05 | 06 | 07 | 08 | 09 | 10 |
| 11 | 12 | 13 | 14 | 15 | 16 | 17 |
| 18 | 19 | 20 | 21 | 22 | 23 | 24 |
| 25 | 26 | 27 | 28 | 29 | 30 | 31 |





Columns - Commentary

DAVE KIFFER: Dad driven to distraction - Dear Alaska Department of Motor Vehicles:

I have never been one to quibble with the wisdom of the State of Alaska.

Especially not with a specific agency that can consign me to spending hours in a fluorescently-enhanced room packed with seething people, waiting to argue that their licenses should be reinstated because their fifth DUI was not really their fault, it was the fault of their friends who were the ones who REALLY too drunk to drive themselves safely home.

But I fear that you have made a mistake.

It seems that you have decided that my 16-year-old son should be able to operate a motor vehicle.

By himself!!!

Granted, I get that you are doing this partially to lower my own stress level, which gets dangerously high when I am in the car with him.

He never breaks quickly enough when approaching an intersection and he was always swings WAY too wide going around corners. It's like the centrifugal force is going to carry me out of the passenger seat altogether. Fortunately I am held in place by a wide array of deadly exploding safely devices also know as air bags. - More...
Tuesday PM - January 03, 2017

---

Viewpoints,
Opinions/Letters
Basic Rules &
Freedom of Speech

Questions, please contact the editor at editor@sitnews.us or call 617-9696
Sitnews reserves the right to edit.

The Storm By A.M. Johnson - Congressional Democrats whisper to the Donald J.Trump President elect, "You cannot withstand the storm" and the 'Donald' whispers back, "I am the storm." - More...
Thursday PM - December 29, 2016

Help Offered: For a Healthier You By Susan Johnson - Many of us see the New Year as an opportunity for a new beginning—a chance to make positive changes in our lives. We might want to break bad habits or make changes to become more healthy, like exercising, healthy eating, or meditating. - More...
Thursday PM - December 29, 2016

Pepe the Frog By Norbert Chaudhary - It's just another day, another Trump outrage, more Trump lies and more Trump conspiracy theories providing even more overwhelming evidence of Trumps instability and ignorance. - More...
Tuesday PM - December 27, 2016

Authoritarian Regime Could Imperil U.S. By Donald Moskowitz - President-Elect Trump is setting the stage for a rocky Presidency filled with conflict, bickering, turmoil, miscalculations, and potential diplomatic and military confrontations. He is constantly involved with responding to criticism by recklessly tweeting antagonistic comments to the American public and the world. It seems he might not have adequate time to fulfill his Presidential responsibilities if he has to spend all that time tweeting out nonsense. His tweeting is demeaning the stature of the Presidency, and it encourages people to resort to cyber bullying. - More...
Tuesday PM - December 27, 2016

Smear campaign By Joe O'Hara - Hillary Clinton ran a billion-dollar smear campaign, greatly assisted at little cost by: - More...
Tuesday PM - December 27, 2016

Webmail your letter or
Email Your Letter To: editor@sitnews.us

---

Articles & photographs that appear in SitNews may be protected by copyright and may not be reprinted or redistributed without written permission from and payment of required fees to the proper sources.

E-mail your news & photos to editor@sitnews.us

Photographers choosing to submit photographs for publication to SitNews are in doing so, granting their permission for publication and for archiving. SitNews does not sell photographs. All requests for purchasing a photograph will be emailed to the photographer.

The Local Paper is now available online.
Click here for this week's printed edition.