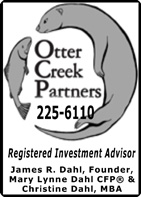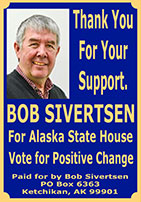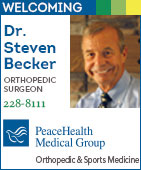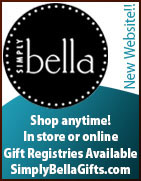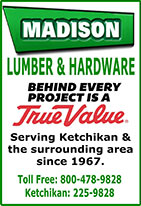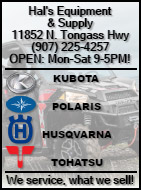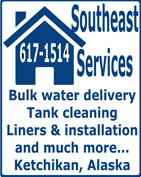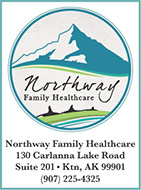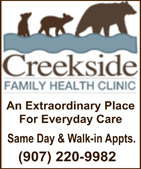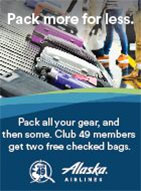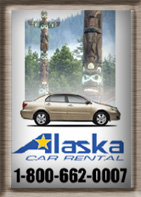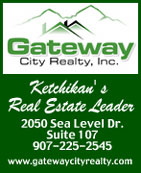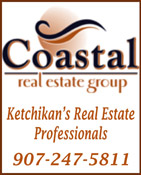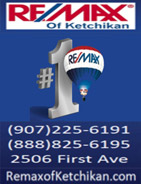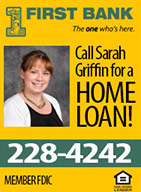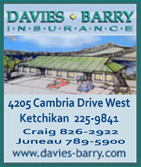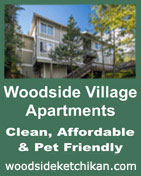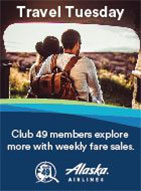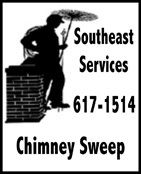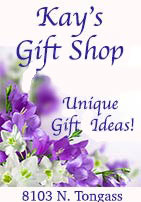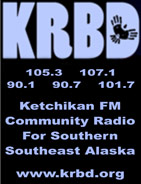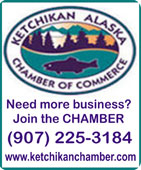 Contact


Call 617-9696


Webmail Letters


News Tips


Copyright Info


Archives
Quick News Search


Alaska


Ketchikan


SE Alaska


Alaska News Links
Columns - Articles


Dave Kiffer


Money Matters
Historical Ketchikan


June Allen


Dave Kiffer


Louise B. Harrington
Ketchikan Arts & Events


Ketchikan Arts


Ketchikan Museums


KTN Public Library
Sports


Ketchikan Links
Public Records


FAA Accident Reports


NTSB Accident Reports


Court Calendar


Recent Filings & Case Dispositions


Court Records Search


Wanted: Absconders


Sex Offender Reg.


Public Notices


AST Daily Dispatch


KTN Police Reports


Juneau Police Reports
Weather, Webcams


Today's Forecast


KTN Weather Data


AK Weather Map


AK Weathercams


AK Earthquakes

TV Guide


Ketchikan
Ketchikan Phone Book


Yellow Pages


White Pages
Government Links


Local Government


State & National

Ketchikan
Front Page Feature Photo By CHARLES HABERBUSH ©2016

Southeast Alaska: Classy Kassie' Took Southeast Alaska to War; Escort Carrier named after Kasaan Bay By DAVE KIFFER - During World War II, the American military machine was cranking out warships almost faster than it could name them and several of the ships ended up bearing the names of Alaskan cities or places.

The U.S. Navy escort carrier USS Kasaan Bay (CVE-69) off Gould Island in Narragansett Bay, Rhode Island (USA), 16 September 1944.
Official U.S. Navy photograph

The USS Alaska was a heavy cruiser, the USS Kodiak was a landing ship. Perhaps the most famous, and tragic, Alaska-related warship was the USS Juneau, a light cruiser that was sunk by torpedoes during the Battle of Guadalcanal, leading to the deaths of 587 of its crewmembers, including five sons of the Sullivan family of Waterloo Iowa. (See "Sullivan Brothers Made USS Juneau Famous," Sitnews, August 4, 2008, sidebar to "Third USS Alaska saw action in World War II.")

But there was another ship with an Alaska name in World War II, the USS Kasaan Bay, an escort carrier that spent parts of the war in both the Atlantic and the Pacific.

History has apparently lost the reason why a relatively obscure body of water in Southeast Alaska would lend its name to an aircraft carrier.

The USS Kasaan Bay also, initially, was not even an aircraft carrier. Originally, when the keel was laid down, in 1943, it was intended to be a "fleet oiler," a supply ship. But early in the war it became obvious that more aircraft carriers were needed and it was a slow, expensive process turning out "fleet carriers." It was decided to repurpose some of the oilers into escort carriers.

Escort carriers could help ferry planes into forward areas and also perform convoy escort duties, particularly in the North Atlantic where German U-boats were running amok, especially in the early stages of the war.

Also called "jeep carriers" or "baby flattops," the escort carriers were basically half as long, 500 feet, as a fleet carrier and a third the tonnage (7,000 to 8,000 tons). They were crewed by around 850 sailors, a significantly smaller number than the fleet carriers.

The escort carriers top speed was around 18 knots so they were unable to keep up the faster moving attack fleets led by the fleet carriers. But they were cheaper to operate and build, which was why, during the war, the US produced 120 escort carriers and 30 fleet carriers.

They also had much less armor and other protection than the larger carriers Crews morbidly joked that the CVE classification actually stood for "Combustible, Vulnerable and Expendable." Although several of the ships met spectacular demises during the war, the Kasaan Bay was not among them.

The Kasaan Bay (CVE 69) was a Casablance class carrier. It was one of 50 escort carriers built by the Kaiser Shipbuilding Company in Vancouver, Washington and was completed in October 1943, a mere five months after its keel was laid. It was commissioned in December, 1943 and went to sea under the command of Captain B. E. Grow.

Initially, it was stationed in the Pacific and ferried passengers and planes from San Francisco to Pearl Harbor. But then it was decided to move the ship to the Atlantic and it was sent to Norfolk, Virginia. In May, it took a cargo of planes and equipment to Casablanca. The Kasaan Bay then was stationed in the Mediterranean Sea at Oran, Algeria and it took part in the invasion of the South of France in August of 1944. Pilots from the ship supported the invasion and were given credit for downing two German planes.

In August, the USS Kasaan was sent back to Norfolk. It made one more plane ferrying trip to Casablanca and then was reassigned to the Pacific as the US began ramping up for an expected invasion of the Japanese home islands.

In January of 1945, the carrier returned to Pearl Harbor and then went to Guam and Ulithi. It continued to travel between the forward bases and Pearl Harbor until it was permanently assigned to patrol the shipping lanes between the Marshall and Mariana islands, protecting the supply lanes for the Battle of Okinawa. - More...
Thursday PM - November 10, 2016


Alaska: Lawmakers Put Aside Party Labels to Form a New Alaska House Majority; New Senate Coalitions Announced - In the wake of an historic election, a new majority caucus has formed in the Alaska House of Representatives. The new House Majority is made up of 22 Republicans, Democrats, and Independents who have pledged to put aside party labels and address Alaska's fiscal challenges. The new House Majority will be led by Representative Bryce Edgmon (D-Dillingham), who will serve as the Speaker of the House.

"The severe drop in oil revenues, coupled with legislative inaction, has contributed to the current recession that threatens our economy, the livelihoods of thousands of Alaskans, and essential services like education and public safety," said Speaker Elect Edgmon. "The members of the new House Majority are dedicated to passing a legislative agenda that addresses the fiscal crisis and the root causes of the crisis."

The leadership team of the new House Majority will include Rep. Gabrielle LeDoux (R-Anchorage), Rep. Chris Tuck (D-Anchorage), Rep. Paul Seaton (R-Homer), Rep. Neal Foster (D-Nome), and Rep. Louise Stutes (R-Kodiak). Rep. LeDoux will serve as the Chair of the House Rules Committee and Rep. Tuck was chosen as the new Majority Leader. Reps. Seaton and Foster will serve as the Co-Chairs of the House Finance Committee. Rep. Stutes will serve as the Majority Whip. Rep. Les Gara (D-Anchorage) will serve as the vice-chair of the House Finance Committee.

"The size and scope of the problems facing Alaska warrant this historic effort to create a majority organization that will make the hard choices that must be made to protect this great state," said Rep. LeDoux. "It's time to focus on real solutions. That's what we are going to do and I hope every member of the Alaska Legislature will join us in this effort."

A stated goal of the new Alaska House Majority is to work cooperatively with the Minority members in the House of Representatives, the members of the Alaska Senate, and the administration of Governor Bill Walker to create and pass needed legislation with the full input of the people of Alaska.

"The results of the election show a clear need for change and the members of this new majority organization understand and embrace that challenge," said Rep. Seaton. "By working together and putting aside partisanship, we can make the changes the people of Alaska demand and protect the Alaskan way of life."

"Alaska is blessed with tremendous natural resources and resilient people that, in the past, have always come together as Alaskans to overcome challenges," said Rep. Tuck. "Solutions to our fiscal problems exist and we can get there if we all pull together, work hard, and put Alaska before party."





"I am so eager to get to work because I know the dedication to solutions that exists among the members of this majority organization," said Rep. Stutes. "We are facing a $3 billion deficit, a downgraded credit rating, and fiscal challenges like we have never seen before. Together we can overcome these obstacles and any other roadblocks in our way."

The members of the new House Majority met earlier Wednesday to formalize the team that will lead the new majority caucus in the 30th Alaska Legislature, which will convene January 17, 2017 in Juneau.

A 15-member Alaska Senate Majority was also formed Wednesday designed to represent all Alaskans in a diversity of geographic and political interests, with a fair mix of urban and rural representation from throughout the state.

The leadership team is represented by Sen. Pete Kelly (R-Fairbanks) as President, Sen. Peter Micciche (R-Kenai Peninsula) as Majority Leader, Sen. Kevin Meyer (R-Anchorage) as Rules Chair, and Sen. Anna MacKinnon (R-Eagle River) and Sen. Lyman Hoffman (D-Bethel) as co-chairs of Finance. - More...
Thursday PM - November 10, 2016

Alaska: New House Majority Caucus Announces Committee Chairs - The 22 members of the new House Majority Caucus in the Alaska House of Representatives have selected a bipartisan group of lawmakers to chair the committees that will addresses needed legislation during the upcoming 30th Alaska Legislature, which begins in January.

"Our caucus includes a diverse mix of new and experienced lawmakers that bring with them the skills, work ethic, and fresh ideas we need in these troubling fiscal times," said Speaker-Elect Bryce Edgmon (D-Dillingham). "The men and women chosen to lead the committees over the next two years represent nearly every region of Alaska, including both rural and urban Alaska. They are tasked with doing the heavy lifting to move legislative solutions through the committee process and I have faith that they will work diligently and always put the best interests of the people of Alaska above the needs and wants of special interests and lobbyists."

The members of the new House Majority Caucus have come together with a shared goal to overcome Alaska's fiscal challenges. Additionally, they are committed to hearing all needed legislation with ample input from the people of Alaska. - More...
Thursday PM - November 10, 2016

Alaska: Cathy LeCompte Appointed as Director of AVTEC - Alaska Department of Labor and Workforce Development Commissioner Heidi Drygas announced today the appointment of former Ketchikan resident Cathy LeCompte to serve as the Director of AVTEC, the department's post-secondary vocational education school located in Seward. She is the first woman to serve as director of the school which was founded in 1969.

"AVTEC is an excellent choice for Alaskans seeking top quality career and technical education," said Labor Commissioner Heidi Drygas. "Director LeCompte's capable leadership will ensure the school continues to thrive."

LeCompte was most recently employed as the Associate Dean of Academic Affairs for the University of Alaska Anchorage's Community and Technical College. Prior to that, she was Campus Director of the University of Alaska Southeast in Ketchikan. LeCompte earned a bachelor's degree in business management at City University and a master's degree in leadership at Seattle University. - More...
Thursday PM - November 10, 2016

Alaska: Deceptive Solicitation Issued by "Alaska Council for Corporations" - The Alaska Division of Corporations, Business and Professional Licensing has again received reports that an entity identifying itself as "Alaska Council for Corporations," with an address in Ketchikan, Alaska, is mailing solicitations entitled "2016 Annual Solicitation Form" to Alaskan businesses.

The solicitation quotes, out of context, portions of the Alaska Statues in its efforts to request both money and information from Alaskan businesses. Although the solicitation contains a statement that Alaska Council for Corporations is not a government agency, and does not provide services on behalf of any government agency, businesses may misinterpret the official-looking document.

Alaska businesses are not required to do business with or to share information or submit any payment to the business entity representing itself as "Alaska Council for Corporations." This is the third year the Division has issued warnings to beware of scams or deceptive solicitations from the Alaska Council for Corporations. - More...
Thursday PM - November 10, 2016





Columns - Commentary

JOHN L. MICEK: In Victory, A Side of Trump I Didn't Expect - The campaign is done. The votes are counted. And America is waking up from one of the strangest, angriest and most divisive presidential campaigns in recent memory.

So I'll be the first to say it: Congratulations, President-elect Trump. For the good of the nation, I hope you succeed.

We don't agree on much. Okay, we don't agree on anything at all. But that's politics. It's a competition of ideas. And on Tuesday night, a majority of Americans decided they liked yours better.

The blue-collar billionaire shtick worked -- even with the harsh rhetoric about undocumented immigrants and Muslims and your playboy past and the unacceptable treatment of women that you blithely dismissed as "locker room talk."

In victory early Wednesday morning, you were something I didn't expect: gracious and magnanimous. It was a stark contrast to your tone on the stump, which was hectoring and confrontational.

So when you said that it's "time for us to come together as one, united people," I'm going to take you at your word. - More...
Thursday PM - November 10, 2016

JOSEPH COTTO: Trump Win a Crushing Defeat of Globalism - President-elect Donald Trump's story is the American Dream, and that is why he scored a victory which will send ripple effects through the decades -- if not centuries -- to come.

If you stayed up until roughly 3:00 AM on Wednesday morning, your losing several hours' shut-eye was well worth the effort. His victory speech, in each of its improbable moments, was perhaps the greatest example in our nation's political history of grabbing victory from the jaws of defeat.

Quite simply put, there was nothing else like it, and I doubt there will be within the next hundred-or-so years.

Other writers surely have another take on the epic saga which was his campaign, but for me the conclusion is obvious. Trump overcame seemingly insurmountable odds to win the Republican primary and charged full speed into a general election that the smart set deemed him destined to lose.

His ordeal echoes another undertaking -- one in which an ambitious young man from New York City's outermost borough defied his father's expert advice and charted course for Manhattan. The ultra-competitive, highly-expensive, perennially-status-conscious island traditionally thumbed its nose at anyone from the Big Apple's less glamorous locales. - More...
Thursday PM - November 10, 2016

Editorial Cartoon: Veterans' Service and Sacrifice
By Dave Granlund ©2016, Politicalcartoons.com
Distributed to subscribers for publication by Cagle Cartoons, Inc.




Real Time U.S. Debt Clock
http://www.usdebtclock.org/

U.S. Inflation Calculator
Easily calculate the buying power of the US dollar & inflation rate from 1913-2016

U.S. Energy Info. Admin.
Heating Oil & Propane Update

Public Meetings & Info

Ketchikan Borough Assembly

Live video stream of current meeting
Archived videos
Agenda and Information Packets
Assembly Meeting Minutes
Borough Records
Calendar

Ketchikan Planning Commission

Live video stream of current meeting
Agenda, Information Packets & Minutes

Ketchikan City Council

View a Video of Meeting
Agenda & Information Packets

Ketchikan School Board

Live video stream of current meeting
Agenda & Information Packets


Gravina Access Project SEIS Alternatives Development

Gravina Access Website

Police Dispatches

AK Troopers Daily Dispatch
Ketchikan Police Reports
Juneau Police Reports

Ketchikan

Jobs
Ketchikan's Forecast
Satellite
Today's Weather Images
Marine Forecasts
AK Weathercams
Ketchikan Weather Data
Current AK Weather Map




CLASSIFIEDS' CATEGORIES

Public Meetings
Announcements
Upcoming Events
Boats, etc.
Help Wanted
For Sale / Free Stuff
Garage Sales
Homes / Apts/ Property
Pets
Wanted
Lost & Found
Publish Your Ad

Front Page Archives
Letter Archives
Sept. -Oct. 2016

| | | | | | | |
| --- | --- | --- | --- | --- | --- | --- |
| S | M | T | W | T | F | S |
| 28 | 29 | 30 | 31 | 01 | 02 | 03 |
| 04 | 05 | 06 | 07 | 08 | 09 | 10 |
| 11 | 12 | 13 | 14 | 15 | 16 | 17 |
| 18 | 19 | 20 | 21 | 22 | 23 | 24 |
| 25 | 26 | 27 | 28 | 29 | 30 | 01 |
| 02 | 03 | 04 | 05 | 06 | 07 | 08 |
| 09 | 10 | 11 | 12 | 13 | 14 | 15 |
| 16 | 17 | 18 | 19 | 20 | 21 | 22 |
| 23 | 24 | 25 | 26 | 27 | 28 | 29 |
| 30 | 31 | 01 | 02 | 03 | 04 | 05 |
| 06 | 07 | 08 | 09 | 10 | | |


Viewpoints,
Opinions/Letters
Basic Rules &
Freedom of Speech

Questions, please contact the editor at editor@sitnews.us or call 617-9696
Sitnews reserves the right to edit.

AN OPEN LETTER TO BENEFICIARIES OF THE ALASKA MENTAL HEALTH TRUST By Amy Simpson - Tens of thousands of Alaskans are beneficiaries of the Alaska Mental Health Trust. If you yourself are not a beneficiary, you almost certainly know someone who is. Every Alaskan who experiences an intellectual or developmental disability, mental illness, chronic alcoholism or other substance use disorder, traumatic brain injury, or Alzheimer's Disease and related dementia is a beneficiary of the Alaska Mental Health Trust.

The Alaska Mental Health Trust was established at statehood to ensure that the State of Alaska had the resources to provide services to Alaskans with mental and cognitive disabilities. The Alaska Mental Health Trust Authority is a public corporation that was created in 1992, as part of the settlement of a lawsuit brought by beneficiaries. It is responsible for ensuring that an integrated comprehensive mental health program is provided to beneficiaries. The Board of Trustees must preserve and protect the trust corpus (the principal). Trust income can be used to provide for the integrated comprehensive mental health program, as well as administrative expenses of the Mental Health Trust Authority. - More...
Thursday PM - November 10, 2016

Open Letter to deceitful Republicans: Until next time By Tuckerman Babcock - Dear Reps. Gabrielle LeDoux, Louise Stutes, and Paul Seaton, First, congratulations on your re-election. We are sorry you have chosen to part ways.

You won your elections running as Republicans in your respective Districts. That was an illusion, a false picture you presented to the voters of your districts.

Because of your recent actions abandoning your team and joining with the House Democrats, we invite you to drop the pretense that you are Republican and leave the Republican Party. - More...
Thursday PM - November 10, 2016

Thoughts on the Election By A. M. Johnson - The election has been held, the results are known. Best wishes to the successful candidate.

This District 36 House election for me personally has to have been the hardest to make a determination. That said as the goal of dealing the the state budget gap is so huge as to require a tremendous amount of personal sacrifice on the part of elected officials in a true dedicated effort to bring the deficient down over a reasonable amount of time. In my opinion, the thinking to success will require reviewing conditions know to exist during the depression of the 30 s to gain perspective. Perhaps conditions are not that sever, yet, they sure as heck are not very rosy. Will or would either Dan or Bob be able to deal with what will be required?
- More...
Thursday PM - November 10, 2016

Alaska remains solidly Republican By Tuckerman Babcock - Alaskans just won a more hopeful future for our state with President-elect Donald Trump. It means we won a stronger Supreme Court. It means we won with a more friendly Department of Interior. It means we have hope to unwind the disaster that is Obamacare.

Nationally, Republicans won the President, the US Senate and the US House. We even added three more Republican governors, bringing the total to 33. - More...
Thursday PM - November 10, 2016

Thanks Ketchikan By Brent Cunningham = Young Life Alaska would like to thank the community of Ketchikan for their wonderful support of the Young Life ministry. It was so wonderful to see so many folks in attendance at the recent Young Life Fundraising banquet.

Thank you also for welcoming Ashley Wardrop to the community of Ketchikan. Ashley is Young Life's first ever full time staff person in Ketchikan. - More...
Thursday PM - November 10, 2016

Make Mental Health a Priority By Susan Johnson - Many of us ignore physical symptoms - an aching tooth, a shoulder which locks up, early signs of diabetes or high blood pressure. Maybe we're afraid of the dentist, don't want to face possible surgery, or don't want to deal with medications and lifestyle changes.

We may also ignore signs of depression and other mental illnesses for a variety of reasons. We might feel mental illness is a sign of weakness, or fear that friends, family, or employers would judge us or discriminate against us. Already, too many Americans experience prejudice, discrimination, abuse, and victimization based on a mental health diagnosis. And for too long, Americans paid for health insurance that did not recognize that treatment for mental health and substance use disorders is as essential as other medical treatment. - More...
Thursday PM - November 10, 2016

Webmail your letter or
Email Your Letter To: editor@sitnews.us

---

Articles & photographs that appear in SitNews may be protected by copyright and may not be reprinted or redistributed without written permission from and payment of required fees to the proper sources.

E-mail your news & photos to editor@sitnews.us

Photographers choosing to submit photographs for publication to SitNews are in doing so, granting their permission for publication and for archiving. SitNews does not sell photographs. All requests for purchasing a photograph will be emailed to the photographer.

The Local Paper is now available online.
Click here for this week's printed edition.