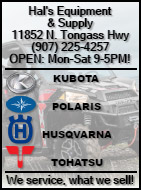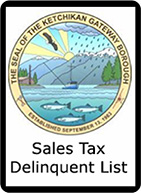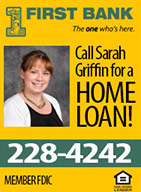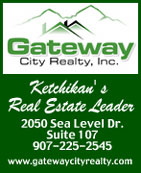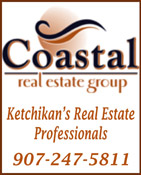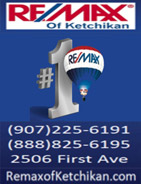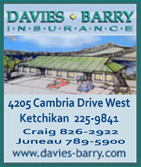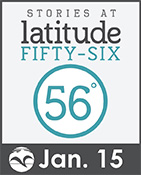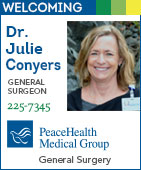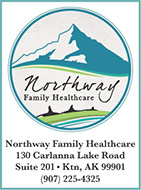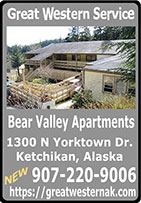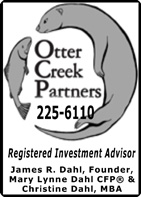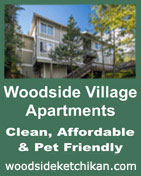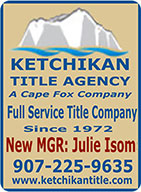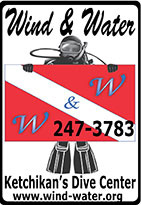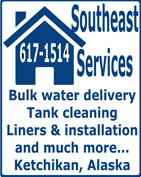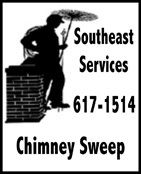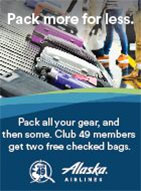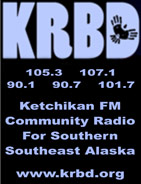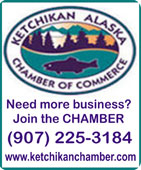 Contact


Call 617-9696


Webmail Letters


News Tips


Copyright Info


Archives
Quick News Search


Alaska


Ketchikan


SE Alaska


Alaska News Links
Columns - Articles


Dave Kiffer


Money Matters
Historical Ketchikan


June Allen


Dave Kiffer


Louise B. Harrington
Ketchikan Arts & Events


Ketchikan Arts


Ketchikan Museums


KTN Public Library
Sports


Ketchikan Links
Public Records


FAA Accident Reports


NTSB Accident Reports


Court Calendar


Recent Filings & Case Dispositions


Court Records Search


Wanted: Absconders


Sex Offender Reg.


Public Notices


AST Daily Dispatch


KTN Police Reports


Juneau Police Reports
Weather, Webcams


Today's Forecast


KTN Weather Data


AK Weather Map


AK Weathercams


AK Earthquakes
TV Guide


Ketchikan
Ketchikan Phone Book


Yellow Pages


White Pages
Government Links


Local Government


State & National

Foggy Morning
Front Page Feature Photo By TIFFANY RODRIGUEZ ©2016




Alaska: Alaska Employees Union Files Class-Action Grievance Over Governor's Plan to Privatize - An Alaska State Employees association filed a class-action grievance Tuesday against Governor Walker and his Administration on behalf of Alaska Department of Transportation & Public Facilities construction design employees, whose duties will be privatized under Gov. Walker's proposed FY2018 Operating Budget. The grievance was filed by ASEA/AFSCME Local 52 headquartered in Anchorage. ASEA/AFSCME Local 52 represents more than 8,000 state and municipal employees across Alaska.

In addition to cutting hundreds of positions to bridge Alaska's fiscal gap, Governor Walker's budget includes plans to privatize construction design work in the Department of Transportation & Public Facilities without performing a feasibility study or providing an opportunity for the Union to submit alternate proposals to retain State employees, as is required under the Collective Bargaining Agreement negotiated by the State of Alaska and ASEA.

"That is a clear violation of the ASEA contract, and we don't intend to stand by and let that go unchallenged," said Jim Duncan, Executive Director of the Alaska State Employees Association.

As the FY2018 operating budget's own narrative explains, "There are 11 Department of Transportation components with design staff. Among the 11 components there are 76 design position eliminations in this budget." The Governor's proposed budget overview reveals that job losses will continue with "up to 300 more to follow in future budgets." - More...
Thursday PM - December 29, 2016

Alaska: State opposes BLM use of unproven technology for state land entitlement - A decision issued earlier this month by the federal Bureau of Land Management to terminate a critical agreement with the State of Alaska and abandon the proven method for surveying the State of Alaska's land entitlement reneges on promises made in the Alaska Statehood Act, according to Alaska Natural Resources Commissioner Andy Mack.

The BLM and the Department of Natural Resources have worked together for 53 years under a memorandum of understanding that guides the transfer of federal lands to the State of Alaska under the statehood act. Recently the BLM pressured the State to agree to adopt satellite-based technology and abandon the placement of physical monuments to identify land ownership. Unfortunately, BLM cannot demonstrate that this technology works according to the Alaska Department of Natural Resources.

The Alaska Department of Natural Resources agrees with BLM that this new technology has potential and is committed to testing and potentially adopting it in the future. However, the technology has technical problems and is not ready to be deployed. Given those technical issues, there is no evidence to back up BLM's assertions that this technology will cut the time and cost of land transfers, or increase the quality of land surveys.

"We will work with our Congressional delegation and the incoming administration on a resolution to the survey method that works for all parties," Mack said.

The State is concerned that implementing this technology before it is fully tested or developed will delay surveys required under the statehood act and ultimately transfer the cost of conducting legally-defensible surveys from the federal government to Alaska citizens. - More...
Thursday PM - December 29, 2016

Southeast Alaska: Six Rescued Northeast of Sitka - A Coast Guard Air Station Sitka MH-60 Jayhawk helicopter crew medevaced one injured person, and a Coast Guard Station Juneau response boat – medium crew transported five people from a hard-aground pleasure craft near Cube Cove, approximately 65 miles northeast of Sitka, Alaska, Thursday afternoon.

The Jayhawk crew hoisted and transported the injured woman to awaiting medical personnel in Juneau. The remaining five mariners were picked up by good Samaritans, transferred to the Station Juneau RB-M and transported to Juneau.
Coast Guard Sector Juneau watchstanders received a request for help over VHF channel 16 reporting the vessel was hard aground, taking on water and one passenger sustained an apparent head injury. The Jayhawk and RB-M crews were dispatched to the scene.

The vessel was later overturned and set adrift by the tide. Sector Juneau watchstanders have issued a safety broadcast regarding the overturned vessel. - More...
Thursday PM - December 29, 2016


Alaska: King Cove Optimistic New Administration Will Get Community their Life-Saving Road - December 23rd marked the three-year anniversary since U.S. Interior Secretary Sally Jewell rejected a life-saving road from remote King Cove, Alaska to the all-weather airport in nearby Cold Bay. Since that time, there have been 55 medevacs from the community, which is often plagued by hurricane-force winds, stormy weather and dense fog. As disappointing as Secretary Jewell's decision was, now King Cove leaders and residents are feeling very hopeful that President-elect Donald Trump and U.S. Interior Secretary Nominee, Congressman Ryan Zinke of Montana, will get the job done.

"Unlike Secretary Jewell, we believe President-elect Donald Trump and Interior Secretary nominee Ryan Zinke value human lives as well as birds," said King Cove Mayor Henry Mack. "We are confident they will take action because they understand that the lives of King Cove residents matter. We're encouraged that we may finally get access to a small life-saving road corridor, and our dream of safe passage to the Cold Bay airport will become a reality."

Recently, U.S. Senator Lisa Murkowski (R-AK) reported that she's encouraged by her talks with Zinke relating to the King Cove road, stating that she believes he is "very favorably inclined to be supportive." Her enthusiasm boosted the spirits of King Cove community members and tribal leaders who have campaigned for a safe and reliable road connection through the Izembek Wildlife Refuge to the all-weather Cold Bay Airport for 35-plus years.

"We are optimistic that a change of administration will mean we will finally get to the finish line," said Della Trumble, spokeswoman for the King Cove (Native) Corporation. "This issue is and always has been about saving lives. Without a dependable and safe solution, it's only a matter of time before someone loses his or her life. It's time to do the right thing and solve this urgent matter once and for all."

"Our weather can be very severe," said Aleutians East Borough Mayor Stanley Mack. "Medical emergencies in King Cove happen in all kinds of weather. A road connection has been proven to be the most reliable and safest option for us. We're feeling very encouraged that the incoming administration will make it happen." - More...
Thursday PM - December 29, 2016






Fisheries: Investing in fisheries management improves fish populations - Research published this month in the Proceedings of the National Academy of Sciences suggests that successful fisheries management can be best achieved by implementing and enforcing science-based catch or effort limits. The study is authored by researchers from the University of Washington and California Environmental Associates.

Fishermen in Sri Lanka unload their catch.
Photo by Michael Melnychuk © - University of Washington

The paper shows that, among 28 of the world's major fishing nations, there is wide variation in the effectiveness of fisheries management systems at meeting their objectives for productive fish populations. The authors considered several aspects of management systems and three elements seem to be critical to their success.

"Fisheries management systems are complex, with an incredible variety of tools and strategies used around the world, but this research shows the most successful systems consistently have a few management attributes in common," said lead author Michael Melnychuk, a research scientist in the UW's School of Aquatic and Fishery Sciences. "There is no silver bullet in fisheries management, but three attributes were consistently associated with positive outcomes: science-based stock assessments, limits on fishing pressure and adequate enforcement of those limits."

According to the paper, these three attributes were more important for productive fish and shellfish populations than the 10 other attributes they also considered, such as protecting sensitive habitats or collecting data on catch or body size. The analysis included the world's largest and most valuable fisheries and also some smaller ones.

"This is the first global assessment of how individual fish stocks are managed, and by collecting data at the individual fishery level we were able to identify what was key to success," said co-author Ray Hilborn, a UW professor of aquatic and fishery sciences." - More...
Thursday PM - December 29, 2016





Ketchikan: Presiding Judges Appointed for 2017 - Alaska Chief Justice Craig Stowers of the Alaska Supreme Court recently announced the appointment of Superior Court Judge Trevor N. Stephens as the presiding judge for 2017 for the First Judicial District.

Superior Court Judge Trevor N. Stephens appointed presiding judge for the First Judicial District
Photo courtesy Alaska Court System

Judge Stevens was first appointed to the Superior Court in Ketchikan in 2000. Prior to his appointment, Judge Stephens worked in private practice, as an assistant public defender, and as an assistant district attorney and district attorney.

Stephens received both his undergraduate and law degree from Willamette University College of Law. He serves on the court system's Family Rules Committee, the Statewide Security and Emergency Preparedness Committee, the Child in Need of Aid Court Improvement Project Committee, the Jury Improvement Committee and the Alaska Criminal Justice Commission. He is also a member of the Three Judge Sentencing Panel. Stephens was born and raised in Ketchikan and graduated from Ketchikan High School in 1977.

The Chief Justice of the Alaska Supreme Court appoints a presiding judge for each of the four judicial districts. The appointments are for a one year term and cover a calendar year period, and incumbents are eligible for reappointment. - More...
Thursday PM - December 29, 2016




Editorial Cartoon: 2017 BRING IT ON
By Bill Day ©2016, Cagle Cartoons
Distributed to subscribers for publication by Cagle Cartoons, Inc.




Real Time U.S. Debt Clock
http://www.usdebtclock.org/

U.S. Inflation Calculator
Easily calculate the buying power of the US dollar & inflation rate from 1913-2016

U.S. Energy Info. Admin.
Heating Oil & Propane Update

Public Meetings & Info

Ketchikan Borough Assembly

Live video stream of current meeting
Archived videos
Agenda and Information Packets
Assembly Meeting Minutes
Borough Records
Calendar

Ketchikan Planning Commission

Live video stream of current meeting
Agenda, Information Packets & Minutes

Ketchikan City Council

View a Video of Meeting
Agenda & Information Packets

Ketchikan School Board

Live video stream of current meeting
Agenda & Information Packets


Gravina Access Project SEIS Alternatives Development

Gravina Access Website

Police Dispatches

AK Troopers Daily Dispatch
Ketchikan Police Reports
Juneau Police Reports

Ketchikan

Jobs
Ketchikan's Forecast
Satellite
Today's Weather Images
Marine Forecasts
AK Weathercams
Ketchikan Weather Data
Current AK Weather Map




CLASSIFIEDS' CATEGORIES

Public Meetings
Announcements
Upcoming Events
Boats, etc.
Help Wanted
For Sale / Free Stuff
Garage Sales
Homes / Apts/ Property
Pets
Wanted
Lost & Found
Publish Your Ad

Front Page Archives
Letter Archives
Nov. - Dec. 2016

| | | | | | | |
| --- | --- | --- | --- | --- | --- | --- |
| S | M | T | W | T | F | S |
| 30 | 31 | 01 | 02 | 03 | 04 | 05 |
| 06 | 07 | 08 | 09 | 10 | 11 | 12 |
| 13 | 14 | 15 | 16 | 17 | 18 | 19 |
| 20 | 21 | 22 | 23 | 24 | 25 | 26 |
| 27 | 28 | 29 | 30 | 01 | 02 | 03 |
| 04 | 05 | 06 | 07 | 08 | 09 | 10 |
| 11 | 12 | 13 | 14 | 15 | 16 | 17 |
| 18 | 19 | 20 | 21 | 22 | 23 | 24 |
| 25 | 26 | 27 | 28 | 29 | | |





Columns - Commentary

DAVE KIFFER: When you Wish upon a Book - About 335 columns ago, I wrote wistfully about how joyous Christmas was when I was a child and I had all those presents to look forward to each year.

I get that it makes me sound like a consumeristic me-me-me kind of person to admit that, but I still like stuff.

And I really-really-really liked stuff even more when I was four or five years old.

About that time I fell in love with a little stuffed camel in the Race Avenue Drugstore toy department. My mother decided that rather than buy it for me, it was time for me to work for it. So I did "chores" for a couple weeks to raise the scratch.

Then $5 in hand, I went down to the store (one of my older brothers was with me). But I had not accounted for "tax."

When the pretty young clerk, who I'm sure my brother was trying to make time with, told me the camel really cost $5.12, I lost it. - More...
Thursday PM - December 29, 2016

MARK GRABOWSKI: A primer on fake news - Did you hear that President Obama signed an executive order banning fake news sites? That Donald Trump claims the Earth is flat? Or that Russians discovered a vaccine to cure homosexuality?

All of the above were recent popular fake news stories – a growing epidemic online, which Facebook and Google are now vowing to help stymie.

Fake news is not a new problem. In fact, historians believe it may have induced the Spanish-American War of 1898. But technology is making fake news common and tricky to decipher.

Although such stories are entirely made up, they're often related to topics trending in the real news. These lies, hoaxes and rumors are typically published on websites that look journalistic and professional. The notorious fake news site abcnews.com.co, for instance, utilizes a URL and logo nearly identical to the actual website for ABC News, a respected TV news outlet. Additionally, fake news often appears in online posts, videos, memes and discussion forums.- More...
Thursday PM - December 29, 2016

---

Viewpoints,
Opinions/Letters
Basic Rules &
Freedom of Speech

Questions, please contact the editor at editor@sitnews.us or call 617-9696
Sitnews reserves the right to edit.

The Storm By A.M. Johnson - Congressional Democrats whisper to the Donald J.Trump President elect, "You cannot withstand the storm" and the 'Donald' whispers back, "I am the storm." - More...
Thursday PM - December 29, 2016

Help Offered: For a Healthier You By Susan Johnson - Many of us see the New Year as an opportunity for a new beginning—a chance to make positive changes in our lives. We might want to break bad habits or make changes to become more healthy, like exercising, healthy eating, or meditating. - More...
Thursday PM - December 29, 2016

Pepe the Frog By Norbert Chaudhary - It's just another day, another Trump outrage, more Trump lies and more Trump conspiracy theories providing even more overwhelming evidence of Trumps instability and ignorance. - More...
Tuesday PM - December 27, 2016

Authoritarian Regime Could Imperil U.S. By Donald Moskowitz - President-Elect Trump is setting the stage for a rocky Presidency filled with conflict, bickering, turmoil, miscalculations, and potential diplomatic and military confrontations. He is constantly involved with responding to criticism by recklessly tweeting antagonistic comments to the American public and the world. It seems he might not have adequate time to fulfill his Presidential responsibilities if he has to spend all that time tweeting out nonsense. His tweeting is demeaning the stature of the Presidency, and it encourages people to resort to cyber bullying. - More...
Tuesday PM - December 27, 2016

Smear campaign By Joe O'Hara - Hillary Clinton ran a billion-dollar smear campaign, greatly assisted at little cost by: - More...
Tuesday PM - December 27, 2016

Webmail your letter or
Email Your Letter To: editor@sitnews.us

---

Articles & photographs that appear in SitNews may be protected by copyright and may not be reprinted or redistributed without written permission from and payment of required fees to the proper sources.

E-mail your news & photos to editor@sitnews.us

Photographers choosing to submit photographs for publication to SitNews are in doing so, granting their permission for publication and for archiving. SitNews does not sell photographs. All requests for purchasing a photograph will be emailed to the photographer.

The Local Paper is now available online.
Click here for this week's printed edition.