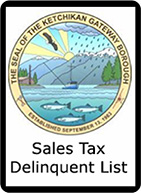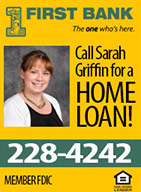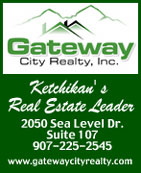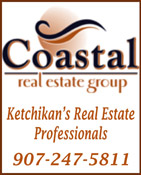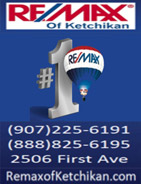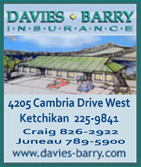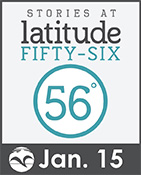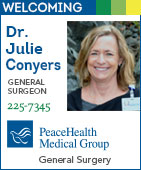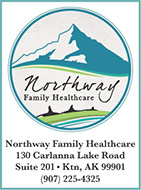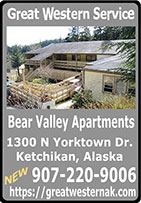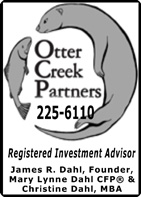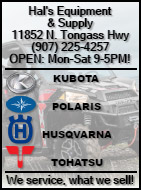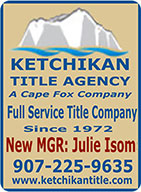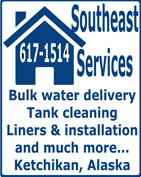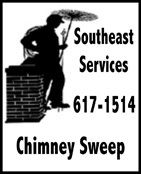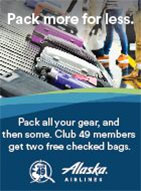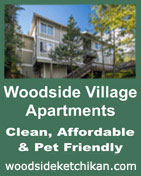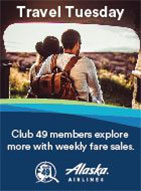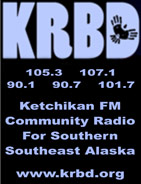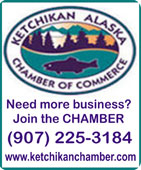 Contact


Call 617-9696


Webmail Letters


News Tips


Copyright Info


Archives
Quick News Search


Alaska


Ketchikan


SE Alaska


Alaska News Links
Columns - Articles


Dave Kiffer


Money Matters
Historical Ketchikan


June Allen


Dave Kiffer


Louise B. Harrington
Ketchikan Arts & Events


Ketchikan Arts


Ketchikan Museums


KTN Public Library
Sports


Ketchikan Links
Public Records


FAA Accident Reports


NTSB Accident Reports


Court Calendar


Recent Filings & Case Dispositions


Court Records Search


Wanted: Absconders


Sex Offender Reg.


Public Notices


AST Daily Dispatch


KTN Police Reports


Juneau Police Reports
Weather, Webcams


Today's Forecast


KTN Weather Data


AK Weather Map


AK Weathercams


AK Earthquakes
TV Guide


Ketchikan
Ketchikan Phone Book


Yellow Pages


White Pages
Government Links


Local Government


State & National

Otters
Three otters during morning play by the West Flight building.
Front Page Feature Photo By STEPHEN SPEIGHTS ©2016




Ketchikan: Ketchikan's 'railroads' have faded into history By DAVE KIFFER - For decades, Ketchikan residents have been amused by questions on the state driver's test dealing with railroad crossings. Because, like nearly all the other towns in Southeast Alaska, there are no railroads: Except for Skagway which has the famed White Pass and Yukon railroad, which takes tens of thousands of visitors each summer from tidewater to the top of the nearby White Pass.

March 1958: Car barge rail bridge, Prince Rupert. Most folk think of Prince Rupert as being the western terminus of the Canadian National Railways. But CNR had a customer 100 miles north and west at Ketchikan Pulp and Paper's Ward Cove Complex, a few miles north of Ketchikan.
Photo courtesy Oil Electric
www.oil-electric.com

But what many locals may not remember is this: Ketchikan and Saxman have both had industrial "railroads" in recent decades.

Neither "line" was more than a few hundred yards long and both were tied to industrial parks in Ward Cove and Saxman.

The Ward Cove "railway" was a quarter mile of track used to move supplies from rail barges into the Ketchikan Pulp Company plant. The rail cars were pulled off the barge and shunted around the plant by a 50 ton, 500 horsepower Whitcomb diesel industrial locomotive, which was in operation from 1954 until the pulp mill closed in 1997.

The rail barges came from the Canadian National Railway line which reached into Prince Rupert. The rail barges, which contained up to 24 rail cars, made the 14 hour, 110 mile trip from Prince Rupert and then returned to Prince Rupert with raw materials for industries in Canada.

The second Ketchikan area "railroad" was in Saxman, at the Saxman Seaport. In the 1960s, the Seaport was built to facilitate container shipments into Ketchikan and initially, at least, it was determined that most of the container shipments would be via rail barges, so a transfer facility was needed.

The small facility had a couple hundred feet of track and single siding. It was completed in 1967 and the rail cars were pulled by a small engine similar to a trackmobile. By the mid 1970s, the Ketchikan and Northern Terminal was handiling about 25 percent of Southeast Alaska's freight, which was taken off the larger rail barges and repackaged for regional barges. One of the largest items the Seaport handled was propane, of which nearly 4,000 tons came in each year.

Eventually less expensive methods of container shipping were developed and the rail transfer barge and side were removed from the Seaport.

But even more interesting in Ketchikan's history have been the numerous mini railroads, or tramways, that were in operation primarily in the first half of the 20th Century. It turned out that the most reliable way to move ore, wood and other things back and forth from tideland into the mountains were trams, primarily wooden ones built from the inexhaustible supply of timber.

An exhaustive history of these mining trams can be found in Funter Bay native Gabe Emerson's wonderful internet blog "Saveitforparts."

Dozens of trams operated for mines and other operations on Revillagigedo, Gravina, Prince of Wales and other locations in the area. - More...
Tuesday PM - December 27, 2016

Alaska: State Wins Longstanding Dispute with Oil Producers Worth $500 Million - The Alaska Supreme Court's decision this month in Chevron v. State upheld production taxes paid in 2005 and 2006 by Chevron, ConocoPhillips, ExxonMobil and Forest Oil. The Court's decision ensures that the State of Alaska retains approximately $500 million in taxes and interest that the companies claimed should be refunded to them.

"This is a great result for the State," said Attorney General Lindemuth. "Not only from a fiscal point of view, but it also recognizes the expertise of Department of Revenue in interpreting tax laws."

The producers' lawsuit arose out of the Department of Revenue (DOR's) decision to group several oil fields together in determining the tax rate on the oil produced from these fields. Under the tax regime at the time, called the economic limit factor or "ELF," the production tax rate depended on the size of the oil field. Large fields were taxed more heavily and small fields taxed more lightly under the assumption that small fields required the same costly infrastructure as large fields and thus were more expensive to produce from. But if multiple fields were "economically interdependent" and shared common production facilities, the ELF statute permitted DOR to aggregate the production from multiple fields in determining their tax rate. In 2005 DOR decided to aggregate several smaller fields with the larger Prudhoe Bay field because the fields, which used the same production facilities, were highly integrated. - More...
Tuesday PM - December 27, 2016


Ketchikan: Colorado Deputies arrest Ketchikan man for alleged attempted murder - A resident of Ketchikan was arrested on Christmas Eve after Boulder County Colorado Sheriff's dputies allege he grabbed the steering wheel of a car driven by his wife multiple times in an attempt to cause a deadly crash.

Rodney David Burba, Jr.
Boulder County Colorado Sheriff's Booking Photo: 12/24/2016

On Saturday, December 24, at 4:15 p.m., Boulder County Colorado deputies were dispatched to Redstone Liquor in the Town of Lyons on the report of a disturbance. According to a news release, deputies arrived and met with Rodney David Burba Jr., 34, of Ketchikan, Alaska, and his 32-year-old wife who had called 911.

Through the ensuing investigation deputies reported they learned that the Burbas were in the metro area over the holidays when they decided to drive to Estes Park for the day. While the couple was traveling north of Lyons, Rodney became anxious and agitated, and consumed several pieces of edible marijuana gum. Rodney asked his wife to call the police, as he believed he was going to pass out, but she was unable to as there was no cell service in the area. At the time Rodney was riding as a passenger in the vehicle and his wife was driving. - More...
Tuesday PM - December 27, 2016

Southeast Alaska: Juneau Man Sentenced to Federal Prison for Distributing Child Pornography - A Juneau man has been sentenced to federal prison for the distribution of child pornography. Steven Raymond Foster, 55, was sentenced by Chief U.S. District Judge Timothy M. Burgess to 78 months (6.5 years) in prison for a single count of distribution of child pornography. Upon the completion of his prison term, Foster must complete a 30-year term of supervised release.

Assistant U.S. Attorney Jack S. Schmidt, who prosecuted the case, informed the court that Foster became the subject of an investigation after federal law enforcement had downloaded from Foster, through the use of a peer to peer (P2P) file sharing program, 12 videos that contained images of minors engaged in sexually explicit conduct. A search warrant was executed at the defendant's residence where over 2,000 images and 54 videos were located that contained images of minors engaged in sexually explicit conduct. In an interview, Foster admitted to downloading the images and videos located on his computer and admitted to using a P2P program that distributed the images to others. Foster further admitted that he knew it was illegal to view, possess, and distribute child pornography, but that he did not expect that anybody would come looking for him. - More...
Tuesday PM - December 27, 2016

Southeast Alaska: Petersburg Man Sentenced to Federal Prison for Transportation of Child Pornography - A Petersburg man has been sentenced to federal prison for the transportation of child pornography. Marvin Mitchell Jackson, 28, a resident of Petersburg, was sentenced by Chief U.S. District Judge Timothy M. Burgess to five years in prison for a single count of transportation of child pornography. Upon the completion of his prison term, Jackson must complete a 30-year term of supervised release.

Assistant U.S. Attorney Jack S. Schmidt, who prosecuted the case, informed the court that Jackson was contacted by law enforcement on Jan. 18, 2016, during an unrelated state drug investigation as Jackson was traveling from Washington to Petersburg, Alaska, on a commercial air carrier, in which his cell phone was seized and was subsequently searched as part of that investigation. During the search, a number of images of child pornography were discovered. Law enforcement obtained additional search warrants and discovered hundreds of images of prepubescent children engaged in sexually explicit conduct. A number of the images were of three known identifiable children that were obtained from various visual media, including Facebook, that had been modified by the defendant to depict the children in those images engaging in sexual explicit conduct. Jackson had used a photo shop type program to take images of himself and morphed the images to depict him engaging in explicit sexual conduct with the minors. Many of the images created by the defendant included text stating graphic sexual abuse fantasies related to those children. - More...
Tuesday PM - December 27, 2016






Southeast Alaska: Fishing background feeds role as educator By LAUREN FRISCH - With the dual perspective of a commercial fisherman and educator, Alaska Sea Grant Marine Advisory agent Torie Baker strives to help Cordova fishermen connect with each other and run successful businesses.

"Sometimes I feel like the den mother," Baker said. "I like that people are able to come to my office and ask basic questions or run through ideas they've been thinking about to improve their bottom line."

Baker grew up on a small, multicrop farm in central California. Her family benefited from an extension agent at a local university campus who provided technical assistance on subjects like almond tree pollination and crop rotations for alfalfa. It was Baker's first exposure to community-based extension work.

Baker moved to Cordova in 1988 to be a commercial fisherman. Cordova instantly appealed to her because of the thriving fishing port and the small-town, family-oriented culture. Baker owned and operated her fishing boat, the F/V Delta Tango, for more than 20 years.

Alaska Sea Grant first recruited Baker in the early 2000s to coordinate a statewide technical support program for salmon fishermen who were suffering an ongoing price collapse. She was hired into a permanent faculty position at the University of Alaska Fairbanks as the Prince William Sound Marine Advisory Program agent in 2004.

Sunny Rice, a Marine Advisory agent in Petersburg, was hired at the same time as Baker. Since Rice and Baker both work in small, fishing-oriented towns, they frequently collaborate on projects. - More....
Tuesday PM - December 27, 2016





Alaska Science: Goodbye to a smiling giant of Alaska science By NED ROZELL - Neil Davis has died at 84, in his Fairbanks home.

Rosemarie and Neil Davis
Photo courtesy of Merritt Helfferich

The scientist/author/doer was a graduate student and later director at UAF's Geophysical Institute. In the dynamic early days of the place where people study everything from the center of the Earth to the center of the sun, Davis was there: flying over Lituya Bay to see hillsides scarred to 1,700 feet by the tallest splash wave ever recorded. On the ground in Huslia following another giant earthquake that split the trunks of spruce trees. Enlisting half the Geophysical Institute staff to cut a rocket range out of boreal forest in Chatanika. From there, 300 giant sounding rockets have launched. A half-dozen more are scheduled to blast off in early 2017.

Here are a few words from some friends of Davis.

Carla Helfferich, an author, publisher and former employee:

"I first met Davis in 1959, when he was first among equals in the hoax- and prank-playing mob of brilliant graduate students in the Geophysical Institute. They worked hard at their research, they studied hard at their classwork, and they played hard to let off steam. Once, exasperated with being caught in one of his scams, his colleagues sought revenge by spiking his pipe tobacco with chopped-up rubber bands. He detected the addition, but smoked the mixture anyhow — during a student gathering, so he could blow the utterly foul smoke in their faces. Or so I heard, but perhaps not from a reliable source: from Davis himself.

"Ten years later, I found myself working for him, as the public information officer for the opening of the Poker Flat Research Range. This gave me a great view of how preposterous the whole project was, and a better view of how Davis could pull off what most people would know to be impossible. The mere idea of a university's operating such a facility was hopeless; it was too expensive, too complex, too dangerous. Davis convinced Keith Mather, at the time director of the Geophysical Institute, then other university officials, then various funding agencies to back the project. Then he worked cleverly and exhaustingly to pull it off. Working with him was a great privilege, but not always a great pleasure. People who can and do accomplish the impossible can be impatient with the performance of ordinary mortals. He fired me 13 times by actual count during my stint as PIO for the Flat, but was outraged the one time I tried to quit: 'Quit? You can't quit! Who'll do the work?'" - More...
Tuesday PM - December 27, 2016




Editorial Cartoon: Obama parting shots
Dave Granlund, Politicalcartoons.com
Distributed to subscribers for publication by Cagle Cartoons, Inc.




Real Time U.S. Debt Clock
http://www.usdebtclock.org/

U.S. Inflation Calculator
Easily calculate the buying power of the US dollar & inflation rate from 1913-2016

U.S. Energy Info. Admin.
Heating Oil & Propane Update

Public Meetings & Info

Ketchikan Borough Assembly

Live video stream of current meeting
Archived videos
Agenda and Information Packets
Assembly Meeting Minutes
Borough Records
Calendar

Ketchikan Planning Commission

Live video stream of current meeting
Agenda, Information Packets & Minutes

Ketchikan City Council

View a Video of Meeting
Agenda & Information Packets

Ketchikan School Board

Live video stream of current meeting
Agenda & Information Packets


Gravina Access Project SEIS Alternatives Development

Gravina Access Website

Police Dispatches

AK Troopers Daily Dispatch
Ketchikan Police Reports
Juneau Police Reports

Ketchikan

Jobs
Ketchikan's Forecast
Satellite
Today's Weather Images
Marine Forecasts
AK Weathercams
Ketchikan Weather Data
Current AK Weather Map




CLASSIFIEDS' CATEGORIES

Public Meetings
Announcements
Upcoming Events
Boats, etc.
Help Wanted
For Sale / Free Stuff
Garage Sales
Homes / Apts/ Property
Pets
Wanted
Lost & Found
Publish Your Ad

Front Page Archives
Letter Archives
Nov. - Dec. 2016

| | | | | | | |
| --- | --- | --- | --- | --- | --- | --- |
| S | M | T | W | T | F | S |
| 30 | 31 | 01 | 02 | 03 | 04 | 05 |
| 06 | 07 | 08 | 09 | 10 | 11 | 12 |
| 13 | 14 | 15 | 16 | 17 | 18 | 19 |
| 20 | 21 | 22 | 23 | 24 | 25 | 26 |
| 27 | 28 | 29 | 30 | 01 | 02 | 03 |
| 04 | 05 | 06 | 07 | 08 | 09 | 10 |
| 11 | 12 | 13 | 14 | 15 | 16 | 17 |
| 18 | 19 | 20 | 21 | 22 | 23 | 24 |





Columns - Commentary

TOM PURCELL: End Heroin's Devastation in 2017 - I didn't know the young man well — I'd hired him to do some handyman work around my house — but it was awfully unpleasant to learn that he died at 24 with a needle in his arm.

It was a bad batch of heroin. The statistics will tell you he was one of the thousands of people to die from heroin addiction — a problem that is growing fast.

What the statistics can't tell is that the young man was smart, talented and worked hard. He had a wonderful work ethic and tremendous pride in his work. He could have gone on to college or mastered any trade. His addiction took it all away.

I had no indication he'd been struggling with this addictive drug — just as countless thousands of people from every walk of life are struggling with heroin addiction.

According to the National Institute on Drug Abuse, "nearly 80 percent of heroin users reported using prescription opioids prior to heroin." That is, they begin by using prescription medications, such as such as OxyContin, a morphine-like drug. They begin one of three ways: They acquire the drugs from family or friends or they are prescribed the drugs by a doctor.

In the 1960s, addicts tended to be street users who lived in impoverished neighborhoods. Today, addicts include soccer moms, business executives, and high school kids from suburban communities.

Once addicted, many users switch from prescription drugs to street heroin. Why? Because street heroin is only about 10 percent the cost of prescription medication, which can run up to $80 a pill.

As heroin floods into the country from places like Mexico and Afghanistan, lives are being destroyed. The Centers for Disease Control and Prevention report that nearly 13,000 Americans died in 2015 from heroin overdoses — 2,000 more than the prior year.

In 2015, according to the CDC, for the first time, more lives were lost to heroin overdoses than to gun homicides. Just eight years earlier, gun homicides outnumbered heroin deaths by more than 5 to 1. - More...
Tuesday PM - December 27, 2016

Viewpoints,
Opinions/Letters
Basic Rules &
Freedom of Speech

Questions, please contact the editor at editor@sitnews.us or call 617-9696
Sitnews reserves the right to edit.

Pepe the Frog By Norbert Chaudhary - It's just another day, another Trump outrage, more Trump lies and more Trump conspiracy theories providing even more overwhelming evidence of Trumps instability and ignorance. - More...
Tuesday PM - December 27, 2016

Authoritarian Regime Could Imperil U.S. By Donald Moskowitz - President-Elect Trump is setting the stage for a rocky Presidency filled with conflict, bickering, turmoil, miscalculations, and potential diplomatic and military confrontations. He is constantly involved with responding to criticism by recklessly tweeting antagonistic comments to the American public and the world. It seems he might not have adequate time to fulfill his Presidential responsibilities if he has to spend all that time tweeting out nonsense. His tweeting is demeaning the stature of the Presidency, and it encourages people to resort to cyber bullying. - More...
Tuesday PM - December 27, 2016

Smear campaign By Joe O'Hara - Hillary Clinton ran a billion-dollar smear campaign, greatly assisted at little cost by: - More...
Tuesday PM - December 27, 2016

Webmail your letter or
Email Your Letter To: editor@sitnews.us

---

Articles & photographs that appear in SitNews may be protected by copyright and may not be reprinted or redistributed without written permission from and payment of required fees to the proper sources.

E-mail your news & photos to editor@sitnews.us

Photographers choosing to submit photographs for publication to SitNews are in doing so, granting their permission for publication and for archiving. SitNews does not sell photographs. All requests for purchasing a photograph will be emailed to the photographer.

The Local Paper is now available online.
Click here for this week's printed edition.