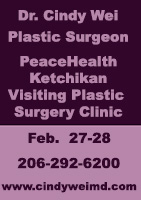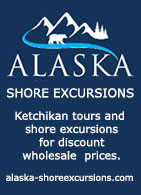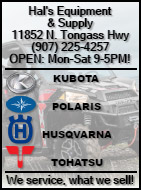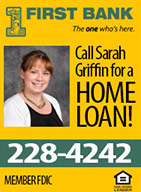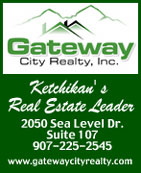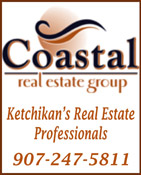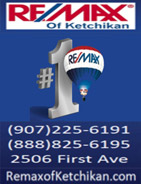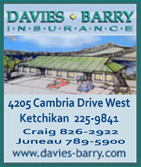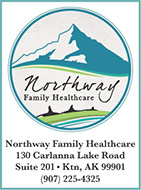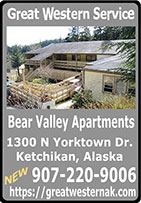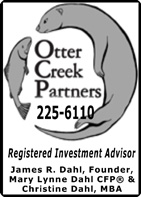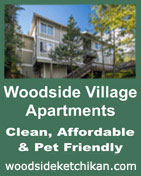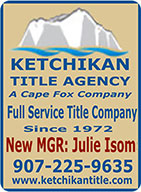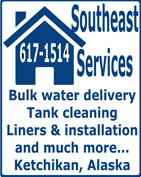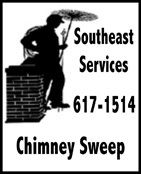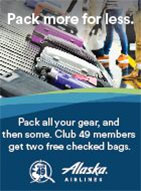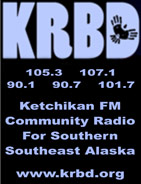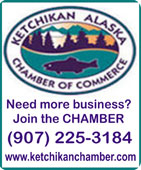 Contact


Call 617-9696


Webmail Letters


News Tips


Copyright Info


Archives
Quick News Search


Alaska


Ketchikan


SE Alaska


Alaska News Links
Columns - Articles


Dave Kiffer


Money Matters
Historical Ketchikan


June Allen


Dave Kiffer


Louise B. Harrington
Ketchikan Arts & Events


Ketchikan Arts


Ketchikan Museums


KTN Public Library
Sports


Ketchikan Links
Public Records


FAA Accident Reports


NTSB Accident Reports


Court Calendar


Recent Filings & Case Dispositions


Court Records Search


Wanted: Absconders


Sex Offender Reg.


Public Notices


AST Daily Dispatch


KTN Police Reports


Juneau Police Reports
Weather, Webcams


Today's Forecast


KTN Weather Data


AK Weather Map


AK Weathercams


AK Earthquakes
TV Guide


Ketchikan
Ketchikan Phone Book


Yellow Pages


White Pages
Government Links


Local Government


State & National

Tongass Narrow's Sunrise


Front Page Feature Photo By STEPHEN SPEIGHTS ©2017



Ketchikan: Commerce Committee passes bill to modernize NOAA, includes viable homeport in Ketchikan for Fairweather - Bipartisan legislation introduced last week by U.S. Senator Dan Sullivan (R-AK) unanimously passed the Senate Commerce, Science and Transportation Committee will facilitates the construction of a viable homeport for the NOAA research vessel Fairweather in Ketchikan.

NOAA Ship Fairweather
Photo courtesy NOAA

"Ketchikan, Alaska is the homeport of the NOAA ship Fairweather, but since 2008, the vessel only passes through from time-to-time due to a dilapidated dock facility," said Senator Sullivan. The current facility located at 1010 Stedman Street was condemned as unsafe in 2008.

"This legislation requires NOAA to draft a Strategic Plan to develop a viable homeport facility in Ketchikan and also provides new financing tools to allow NOAA to expedite the construction. Doing so will cut down on transit time and save precious resources, allowing the vessel to have a greater impact as it completes its important mission off Alaska's coast."

One of the Fairweather's most important contributions to Alaskan and national policy has been its ability to map waters that are being trafficked more, due to increasing sea ice.

The NOAA Ship Fairweather is a hydrographic survey ship that was originally commissioned with NOAA in 1968. The ship was deactivated in 1989 but a critical backlog of surveys for nautical charts in Alaska was a motivating factor to reactivate the ship in 2004. The Fairweather is named for Mt. Fairweather in southeast Alaska, which is the highest peak in the Fairweather Range.- More...
Tuesday AM - January 31, 2017

Ketchikan - Statewide: Four Alaska Energy, Lands Bills Introduced - Sens. Lisa Murkowski and Dan Sullivan, both R-Alaska, last week introduced four Alaska-focused bills. The bills would expand the use of clean, renewable hydropower to generate affordable electricity for Alaska communities, reroute a portion of a proposed gasline in Denali National Park and Preserve, and rename an existing wilderness area in Lake Clark National Park and Preserve.

One of the four bills introduced last week authorizes a stay of the hydroelectric license for Mahoney Lake near Ketchikan. This will allow the Southeast Alaska Power Association to consider this renewable project for up to ten additional years. The bill is know as S. 215, Mahoney Lake Hydro Project.

"My top priority as chairman of the Energy Committee is to deliver for Alaska," Murkowski said of the four bills. "These bills will boost hydropower projects to help provide clean, reliable, and affordable electricity to our communities, provide much needed flexibility to the Alaska gasline project, and honor the legacy of an incredible public servant, former Gov. Jay Hammond. All four of these measures were in the conference report for our broad, bipartisan energy bill last year, and I'm optimistic we will be able to see them signed into law in this new Congress." - More...
Tuesday AM - January 31, 2017

FISH FACTOR: Alaska halibut catches increase 6.1%, no cuts for 2017 By LAINE WELCH - More Pacific halibut will be going to market this year due to an overall boost in the harvests for the West Coast, British Columbia and Alaska. The coast wide catch of 31.4 million pounds reflects a 5.1 percent increase, and for the first time in decades, not a single fishing region met with a decline in halibut catches.

The heartening news was released on Friday by the International Pacific Halibut Commission, overseer of the stocks since 1923.

Halibut catch limits are determined by summer surveys at more than 1,200 stations from Oregon to the Aleutians. In 2016, the results showed the stock had remained stable over a span of three years, although the fish remained small for their ages.

Alaska always gets the lion's share of the Pacific halibut catch and a take of 22.62 million pounds this year adds up to an extra million pounds for longliners who hold quota shares of the fish.

The good news has been dampened somewhat by a potential delay to the March 11 start of the fishery due to the bureaucratic freeze by our new president.

On January 20, Donald Trump issued a memo to all federal departments and agencies to freeze new or pending regulations until his administration has time to look them over.

That includes the rules for running the federally-managed Pacific halibut fishery. The Trump memo delays the implementing regulations for 60 days with potential for even longer notices and reviews. That would push the soonest halibut fishery start date to March 27.

Also potentially stalled is the use of pots to catch sablefish, or black cod, in the Gulf of Alaska. That gear was ok'd starting this year by federal advisors to prevent sperm whales from snatching the fish from hooks.

"The National Marine Fisheries Service is working to determine the impacts of the Executive Order on our Alaska Region rule making actions," said Rachel Baker, fisheries management in Juneau.

Here are the 2017 halibut catch limits for Alaska in millions of pounds, provided by the Halibut Coalition: - More...
Tuesday AM - January 31, 2017



Alaska: Fed Declares Fishery Disaster for Low Pink Salmon Harvest in Gulf of Alaska - Governor Bill Walker and Lt. Governor Byron Mallott welcomed news that the U.S. Department of Commerce Secretary Penny Pritzker accepted the state's request for a disaster declaration on pink salmon harvests in the Gulf of Alaska last week. In accordance with Section 312 (a) of the Magnuson-Stevens Fishery Management and Conservation Act (MSA), the State of Alaska requested the federal government declare a fishery disaster for poor pink salmon runs across the Gulf region in 2016.

"The impacts of low pink salmon runs are being felt across the entire Gulf of Alaska," said Governor Bill Walker. "In addition to commercial fishermen and fish processors, those who sell fuel, tackle, supplies, groceries, and lodging are also struggling from the poor season. Local governments will also feel the burden on their economic base. We are pleased with this news from the U.S. Department of Commerce, and we will work with the federal government going forward to address this issue. I thank all the legislators who tirelessly advocated for this declaration, especially Representative Louise Stutes for making the first request." - More...
Tuesday AM - January 31, 2017

Alaska: Amendment Proposed to Strengthen Constitutional Spending Limit - An amendment to Alaska's Constitution was introduced Friday that would – if approved by a majority of Alaska voters – strengthen the constitutional appropriation limit enacted by voters in 1982, and reaffirmed in 1986.

SJR 2, proposed by Sen. Mike Dunleavy (R-Wasilla) on behalf of the Senate State Affairs committee, would lower the baseline for government spending to reflect the state's current fiscal reality, and cap the spending limit in succeeding years to a percentage of the annual change in population and inflation.

"This may be the most crucial piece of legislation that comes out of the 30th Legislature," said Sen. Dunleavy. "This amendment would fix Alaska's existing constitutional spending limit, which has not functioned as it was intended to."

At a time when the state was flush with oil wealth, Alaskans enacted measures to prevent excessive growth in government spending, including the Alaska Permanent Fund (1976), Constitutional Appropriation Limit (1982 & 1986), Statutory Appropriation Limit (1986) and the Constitutional Budget Reserve fund (1990). - More...
Tuesday AM - January 31, 2017

Alaska: Workers' Compensation Legislation Introduced - Governor Bill Walker introduced legislation last weekthat would streamline Alaska's workers' compensation program while protecting workers' rights. The improvements outlined in Governor Walker's legislation address rising costs, recent legal developments, and new approaches to increase efficiency and fairness of workers' compensation in Alaska, which has not seen significant changes in over 10 years.

"The goal of our workers' compensation system is to help Alaskans who were injured on the job get healthy and back to work as soon as possible," said Governor Walker. "In recent months, my office has received valuable input from multiple stakeholder groups on ways to improve workers' compensation in Alaska. The changes I have put forward will address the challenges facing both employers and employees, and the need for improving our current system."

Changes outlined in Governor Walker's legislation include: - More...
Tuesday AM - January 31, 2017





Alaska Science: Sleuthing the site of a century-old earthquake By NED ROZELL - The second-largest earthquake on the planet in 1904 happened somewhere in Alaska. It could have been St. Michael, Rampart, Fairbanks, Coldfoot or a place called Sunrise on the Kenai Peninsula. People felt the magnitude 7.3 at each place.

Fairbanks endures 40 degrees below zero, when the safest place for field scientists is in front of a computer.
Photo by NED ROZELL

If an earthquake happens today, within a few minutes Alaska Earthquake Center researchers post a map with its latitude/longitude (the epicenter) and the depth of the rupture (the hypocenter). Historic earthquakes take a bit more detective work.

These earthquakes are worth knowing about because pinpointed locations tell scientists how busy a certain fault has been and hint at the possibility of future earthquakes.

"It was real marginal," he said. "You put on all the gear you had to sleep, then got into your 40-below bag. There was still no way to keep warm unless you were moving."

Boertje says he would never work at those temperatures today, and not just because he's no longer a graduate student.

"Airplanes don't work that well and helicopter pilots won't fly at all," he said of 40 below temperatures and the ice fog that comes with them.

And the caribou? Boertje said the animals didn't seem to mind the cold temperatures.

"They had a very similar pattern to summer time. They'd lay down, then get up to graze for about an hour just like they would if it was warm." - More...
Tuesday AM - January 31, 2017

Ketchikan: Plastic Surgeon to provide local care at PeaceHealth Ketchikan- Plastic Surgeon Cindy Wei, MD, will begin offering regular visiting clinics in Ketchikan in late February. Dr. Wei practices with Seattle Plastic Surgery as well as providing care through Swedish Medical Center.

Dr. Wei attended medical school at Washington University School of Medicine in St. Louis and then completed a comprehensive plastic surgery residency at the University of Medicine and Dentistry of New Jersey. As a resident she took a special interest in cancer reconstruction as well as cosmetic surgery.

Dr. Wei went on to completed two fellowships: one in reconstructive Microsurgery at Memorial Sloan Kettering Cancer Center in New York City and the second in aesthetic surgery at Lenox Hill Hospital in Manhattan's Upper East Side.

Dr. Wei looks forward to offering patients in southern Southeast Alaska a broad range of plastic surgery services including: cosmetic surgery of the face and body such as breast augmentation, breast lift, tummy tuck, arm/thigh lift, facelift, liposuction and more; skin cancer/Mohs reconstruction; removal of moles, lumps and bumps; scar revision; wound reconstruction; non- surgical cosmetic procedures such as Botox and fillers. - More...
Tuesday AM - January 31, 2017






Columns - Commentary

SUSAN STAMPER BROWN: Leftists' Heads Explode in Response To Keeping America Safe - Given the daily liberal head explosions occurring because of President Trump's immigration policies, one might think Trump demolished the Statue of Liberty, or worse, reintroduced school prayer, when all he did is take executive action on January 27 to protect Americans.

The White House owes no apology for wanting to keep America safe. At most, the administration could consider special circumstances where the threat to the country is negligible, a step they have already committed to doing. The executive order temporarily bans immigration for those coming from jihadi-infested countries like Yemen, Sudan, Somalia, Libya, Iran and Iraq until better security screening is in place.

The order also puts an indefinite ban on those coming from Syria because ISIS is extremely active there. We didn't hear a peep from leftists when former president Obama did something similar regarding immigration from Iraq in 2011. No one should be surprised, though, given Democrats' standards have nothing to do with safety and security and everything to do with politics and appeasement. - More...
Tuesday AM - January 31, 2017

JOHN MICEK: Trump's Ban a Win for ISIS - During her second debate with Donald Trump, Democrat Hillary Clinton took some serious heat for warning that the Republican's then-proposed ban on Muslims may well have found its way into terrorism recruiting material.

Clinton was right at the time - but she was also prescient.

The new administration's ham-fisted executive order restricting travel from seven, majority-Muslim nations is now being praised by jihadist groups as a victory.

For them.

"[Islamic State leader Abu Bakr] al-Baghdadi has the right to come out and inform Trump that banning Muslims from entering America is a 'blessed ban,'" The Washington Post reported Monday, citing a posting to a pro-Islamic State channel on a social media platform called Telegram.

According to The Post, the author compared Trump's executive order issued Friday to the American invasion of Iraq in 2003, which Islamic militants hailed at the time as a "blessed invasion." - More...
Tuesday AM - January 31, 2017

RICK JENSEN: Stop Freaking Out About Trump - Take a breath, America.

People are only freaking out because our new president is a Republican.

Today, most Americans agree Ronald Reagan was one of our greatest, most effective presidents.Back in the 1980's, the press ran editorials and quoted "experts" in news stories explaining why Reagan was sure to nuke the world.

Genesis had a hit song and video, "Land of Confusion," expressing and exploiting these same fears.

Instead, Reagan won the cold war and down came the Berlin wall.

Genesis broke up, Phil Collins went on to a financially rewarding solo career and songwriter Mike Rutherford went on to write arguably some of the best songs of his life. (Yeah, even though I disagree with their politics, you can't deny Mike's lyrical and musical brilliance or Phil's technical skills in developing a repetitive build to crescendo.)

America went on to job growth and economic expansion.

On January 20th, the Huffington Post filled their post-inauguration home page with a giant black font that filled the screen, shrieking, "Trump Gets Nuclear Codes!" - More...
Tuesday AM - January 31, 2017





Editorial Cartoon: Keep Calm
By Steve Sack ©2017, The Minneapolis Star Tribune
Distributed to subscribers for publication by Cagle Cartoons, Inc.




Real Time U.S. Debt Clock
http://www.usdebtclock.org/

U.S. Inflation Calculator
Easily calculate the buying power of the US dollar & inflation rate from 1913-2016

U.S. Energy Info. Admin.
Heating Oil & Propane Update

Public Meetings & Info

Ketchikan Borough Assembly

Live video stream of current meeting
Archived videos
Agenda and Information Packets
Assembly Meeting Minutes
Borough Records
Calendar

Ketchikan Planning Commission

Live video stream of current meeting
Agenda, Information Packets & Minutes

Ketchikan City Council

View a Video of Meeting
Agenda & Information Packets

Ketchikan School Board

Live video stream of current meeting
Agenda & Information Packets


Gravina Access Project SEIS Alternatives Development

Gravina Access Website

Police Dispatches

AK Troopers Daily Dispatch
Ketchikan Police Reports
Juneau Police Reports

Ketchikan

Jobs
Ketchikan's Forecast
Satellite
Today's Weather Images
Marine Forecasts
AK Weathercams
Ketchikan Weather Data
Current AK Weather Map




CLASSIFIEDS' CATEGORIES

Public Meetings
Announcements
Upcoming Events
Boats, etc.
Help Wanted
For Sale / Free Stuff
Garage Sales
Homes / Apts/ Property
Pets
Wanted
Lost & Found
Publish Your Ad

Front Page Archives
Letter Archives
Dec. 2016 - Jan. 2017

| | | | | | | |
| --- | --- | --- | --- | --- | --- | --- |
| S | M | T | W | T | F | S |
| 27 | 28 | 29 | 30 | 01 | 02 | 03 |
| 04 | 05 | 06 | 07 | 08 | 09 | 10 |
| 11 | 12 | 13 | 14 | 15 | 16 | 17 |
| 18 | 19 | 20 | 21 | 22 | 23 | 24 |
| 25 | 26 | 27 | 28 | 29 | 30 | 31 |
| 01 | 02 | 03 | 04 | 05 | 06 | 07 |
| 08 | 09 | 10 | 11 | 12 | 13 | 14 |
| 15 | 16 | 17 | 18 | 19 | 20 | 21 |
| 22 | 23 | 24 | 25 | 26 | 27 | 28 |




Viewpoints,
Opinions/Letters
Basic Rules &
Freedom of Speech

Questions, please contact the editor at editor@sitnews.us or call 617-9696
Sitnews reserves the right to edit.

Statue of Liberty By Terence Erbele - Ellis Island is one of our national treasures. It is a place to reflect on the history of our country and to capture a sense of what many of our ancestors experienced upon entering this country. It was not a warm welcome. On several walls are old posters, dating back to the 1800's, demanding that we keep immigrants out. Certain countries are named. Yet most of the detested immigrants and their descendants became integral to every part of our society. - More...
Tuesday AM - January 31, 2017

RE: Hold the line on spending By Clay Bezenek - Just a short comment to say thanks to Rodney for doing his job well as a new Ketchikan assemblyman!!! - More...
Tuesday AM - January 31, 2017

COMING SOON: THE FIRST INDIAN WAR SINCE 1890 By David G Hanger - As the flim-flam man tries to figure out how to build our version of the Berlin Wall without undocumented labor, his obsession with self-aggrandizement continues unabated even to the point of setting the stage for the first Indian War since 1890. Wounded Knee, of course, was far more a U.S. Army massacre than it was a war, and the U.S. Army Corps of Engineers after extended analysis in the past month or so decided they had no interest in pressing that button again. - More...
Tuesday AM - January 31, 2017

Don't be manipulated By Thomas Scott - As I was walking out of Walmart Thursday, in the area that you would kick the snow off your boots and grab a shopping cart, there was this young lady in a very animated conversation with an older lady. As I got closer, I could hear that she had been involved with the Woman's March down in Homer, and I thought, "good for her, she's obviously very passionate about this and she's expressing herself" A few more steps and I'm around her and heading out the door when I hear her say," I'm so mad about this, if I was 18, I would have denounced my citizenship at the end of that walk". - More...
Tuesday AM - January 31, 2017

Immigration By A. M. Johnson - In anticipation of local empathy for the current social issue of immigration and the issuance of the Presidential decree to cease the acceptance of foreign nationals into America being tabbed with so many negative titles, the thought of recalling recent history on the matter would be appropriate. - More...
Tuesday AM - January 31, 2017

Wild Ketchikan Times By Frances Vlahos-Rohm - I spent a very soggy year in Ketchikan in 1973. I worked at the Frontier Saloon for Roger Hoff and had quite an exciting time of it. Men outnumbered women about 12:1 and I maintain to this day, I never had to buy my own drink. We were highly entertained by the Friday performances of "Fish Pirates Daughter", and I can still quote a few lines after hearing it all summer long. I made life long friends from my short time in town and had so many adventures. Roger hired some great bands, including a rock band from LA and a great country/blue grass group from Canada. The fiddler had been a Canadian fiddling champion at 17, and was still too young to drink in the bar! - More...
Tuesday AM - January 31, 2017

Hold the line on spending By Rodney Dial - I've been on the Ketchikan Borough Assembly for four months now. The following is my opinion of the state of the borough for your consideration. My views do not necessarily reflect the views of the other assembly members. - More...
Thursday AM - January 26, 2017

The Governor's Budget By Rep. Dan Ortiz - Governor Walker submitted a budget plan for the upcoming fiscal year, which includes three primary items: cuts in government spending, increased revenue, and the use of some Permanent Fund earnings, which is a separate fund from where we collect our dividend. - More...
Tuesday AM - January 24, 2017

RE: SEVENTY-EIGHT MILLION DOLLARS By Douglas Thompson - I agree with David Hanger's recent letter concerning cost overruns. We pay in total close to three hundred thousand dollars per year to Amylon as an administrator. the question is for what? Since he has been here I can not recall one project that has come in on budget and many that have had to be redone at cost to the city. The argument certainly can not be made that we are paying for expertise! The waste of tax dollars is appalling. The lack of concern by the council is disgusting. Their continued response as the funds drain away that should have upgraded sewer, water, streets and other vital services is to threaten to increase taxes. Why do we need such a costly incompetent manager with several assistants to shovel away the tax dollars? - More...
Tuesday AM - January 24, 2017

Condolence By A.M.Johnson - What a well thought out and presented word of condolence the owner of Tongass Business Center offered in the Ketchikan Daily News publication of Jan 17. It is a rare moment in the world of competitive business to digest words that do not disparage, gloat, or make braggadocio taunting of a lost competitor. The loss of any small business in a economy that is hurting is a sad event for that business,its employees and community spirit. - More...
Wednesday PM - January 18, 2017

RE: Oppressive Tax Code By Stephen Eldridge - Yet again, Propagandist Joe O'Hara trots out the same old FAIRtax (H.R. 25)garbage, in a new trash bag. - More...
Wednesday PM - January 18, 2017

"Travelin' Music" - Ketchikan Community Concert Band's Performance By Christopher Wilhelm - If you stayed inside Sunday afternoon because of the dark and windy, rainy-as-heck weather, then you missed the best of the best from Ketchikan's musical talent pool. Roy McPherson led his forty-odd member band through a dozen pieces of rhythmic complexity and melodic variations. What this audience member did not expect was the level of performance skill that was displayed. You didn't go? You really missed something. When they finished, I thought "What just happened??" - More...
Monday PM - January 16, 2017

SEVENTY-EIGHT MILLION DOLLARS By David G Hanger - How did a $44 million Ketchikan hospital bond issue become a $78 million scam? This is the kind of project that kills a town of less than 15,000 people. Who is going to pay for this mess as the outmigration becomes more and more apparent? - More...
Monday PM - January 16, 2017

Democracy Fail By Norbert Chaudhary - Silence in the face of evil is itself evil: God will not hold us guiltless. Not to speak is to speak. Not to act is to act." - Dietrich Bonhoeffer

Brace Yourself. The Trump Era is about to begin. Crony Capitalism with a Soviet twist. - More...
Monday PM - January 16, 2017

Women's March: Ketchikan By Mary L. Stephenson - As coordinator of the Women's March rally for Ketchikan, I would like to take this opportunity to update our program and encourage you and your circle of friends to participate; and to answer some of the questions that might be pending. - More...
Monday PM - January 16, 2017

Oppressive income tax code By Joe O'Hara - Americans have long suffered under our oppressive income tax code. The 16th Amendment to the Constitution - which enacted the income tax - has proven over and over to be just a noose around our necks. .- More...
Monday PM - January 16, 2017

Webmail your letter or
Email Your Letter To: editor@sitnews.us

---

Articles & photographs that appear in SitNews may be protected by copyright and may not be reprinted or redistributed without written permission from and payment of required fees to the proper sources.

E-mail your news & photos to editor@sitnews.us

Photographers choosing to submit photographs for publication to SitNews are in doing so, granting their permission for publication and for archiving. SitNews does not sell photographs. All requests for purchasing a photograph will be emailed to the photographer.

The Local Paper is now available online.
Click here for this week's printed edition.