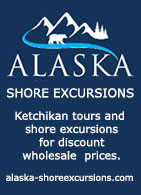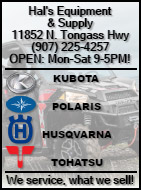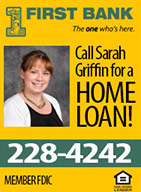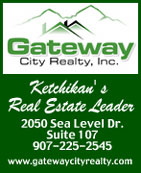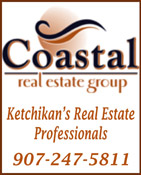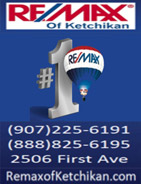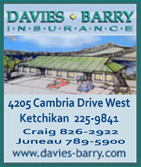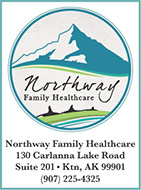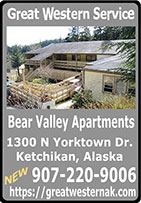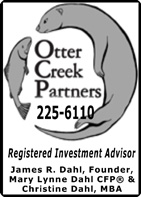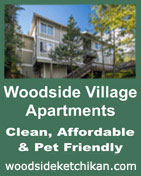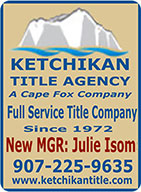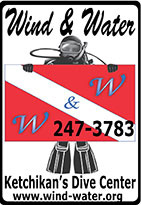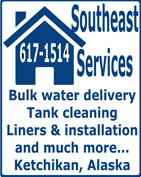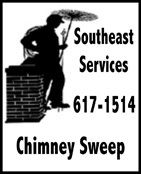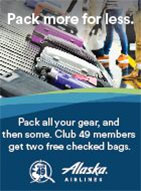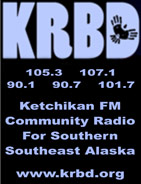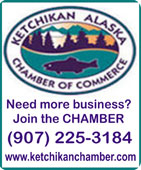 Contact


Call 617-9696


Webmail Letters


News Tips


Copyright Info


Archives
Quick News Search


Alaska


Ketchikan


SE Alaska


Alaska News Links
Columns - Articles


Dave Kiffer


Money Matters
Historical Ketchikan


June Allen


Dave Kiffer


Louise B. Harrington
Ketchikan Arts & Events


Ketchikan Arts


Ketchikan Museums


KTN Public Library
Sports


Ketchikan Links
Public Records


FAA Accident Reports


NTSB Accident Reports


Court Calendar


Recent Filings & Case Dispositions


Court Records Search


Wanted: Absconders


Sex Offender Reg.


Public Notices


AST Daily Dispatch


KTN Police Reports


Juneau Police Reports
Weather, Webcams


Today's Forecast


KTN Weather Data


AK Weather Map


AK Weathercams


AK Earthquakes
TV Guide


Ketchikan
Ketchikan Phone Book


Yellow Pages


White Pages
Government Links


Local Government


State & National

Sunrise in Clarence Straight


Front Page Feature Photo By RYAN KELLY ©2017



Alaska: Judge Releases Grand Jury Recommendations on Request for Investigation of Office of Childrens Services - In September of 2016, the Alaska Department of Law received a request to convene a grand jury to conduct an investigation of the Office of Children's Services in the Department of Health and Social Services (OCS) to determine if OCS was complying with its statutory duties. The request was made pursuant to article I, section 8 of the Alaska Constitution, which allows a grand jury to "investigate and make recommendations concerning the public welfare or safety." Just as normal grand jury proceedings are confidential, investigatory grand jury proceedings are also confidential under Alaska Criminal Rule 6(l). A judge must determine whether to unseal the recommendations and make them public.

On September 7, 2016, Rep. Wilson (R-North Pole) requested that a Grand Jury conduct an investigation into how the Alaska Department of Health and Social Services (DHSS) and the Alaska Office of Children Services (OCS) are complying with statutory duties.

"I have received hundreds of calls from those touched by OCS in some way and wanting to tell their story," Wilson said on January 12, 2017. "It is obvious by the lack of action from the Attorney General's office that they do not want to listen to any of the facts that have been submitted."

On January 18, 2017, the Presiding Judge of the Third Judicial District unsealed the recommendations of the grand jury relating to the request to investigate OCS. The documents unsealed by Presiding Judge Morse show that the Department of Law presented the request to the grand jury on December 22, 2016. The grand jury issued two separate recommendations signed by the grand jury foreman. - More...
Monday PM - January 23, 2017

Alaska: Alaska Opioid Policy Task Force releases recommendations - The Alaska Opioid Policy Task Force has issued a broad set of recommendations to prevent, treat, and support recovery from opioid misuse and addiction in Alaska, as mentioned in Governor Bill Walker's State of the State address last week.

The task force is a partnership of the Advisory Board on Alcoholism and Drug Abuse, Alaska Mental Health Trust Authority, and Alaska Department of Health and Social Services, together with 20 volunteer members representing stakeholder groups statewide. Task Force members included people in recovery and family members, health care providers, law enforcement officers, rural and Alaska Native representatives, state and local elected officials, and others. The task force began in May and met 11 times over six months to hear from state and national experts and Alaskans statewide.

The task force based its work on the science of opioid addiction and how opioids affect the brain and body. - More...
Monday PM - January 23, 2017

Fish Factor: New Alaska seafood products unveiled By LAINE WELCH - Candied salmon ice cream…poke snack kits…salmon bisque baby food… fish skin tote bags and pet oils – those are among the more than 20 new items to be revealed this week at the industry's most popular annual seafood soiree: the Alaska Symphony of Seafood, where the public is invited to taste and vote on their favorites.

Now in its 24th year, the event attracts commercially ready entries from major companies to small "Mom and Pop's" who frequently take home the top prizes. Bambino's Baby Food of Anchorage, for example, won grand prize for its Hali Halibut last winter and is entered again this go around.

The goal of the Symphony is to encourage development of new Alaska seafood products and broaden markets. It gets its steam from a "rising tide floats all boats" push by the forward-thinking, Alaska Fisheries Development Foundation, host of the event since 1993.

"How can you beat ice cream," said AFDF executive director Julie Decker, referring to an entry by retail store Coppa of Juneau, known for using herring roe wasabi and black cod in ice cream. - More...
Monday PM - January 23, 2017

Alaska: Natural Increase Fueled Small Population Gain for Alaska in 2016 - Alaska's population increased by 2,645 people - about one-third of 1 percent - from July 2015 to July 2016, based on population estimates released recently by the Alaska Department of Labor and Workforce Development.

The Matanuska-Susitna Borough grew the most, adding 2,646 people. The biggest loss was in the City and Borough of Juneau (-398), followed by Kodiak Island Borough (-227). Most other boroughs and census areas were essentially unchanged.

Among the state's six economic regions, Anchorage/Mat-Su gained the most over the period (2,969) and Southeast lost the most (-494). All six regions showed losses through net migration—in-migration minus out-migration—but made steady gains through natural increase, or births minus deaths. Statewide, net migration was negative for the fourth year in a row.

The working age population, those aged 18 to 64, decreased by 2,774 people while the number 65 and older grew by 4,221. Seniors made up 11 percent of the state's population in 2016, up from 10 percent the year before, reflecting an aging trend. Haines Borough's median age was the state's oldest at 49.5 while Kusilvak Census Area was youngest at 23.7. - More...
Monday PM - January 23, 2017

Alaska: Central Council to Hold Constitutional Convention - The Central Council of Tlingit and Haida Indian Tribes of Alaska's (Central Council) 82nd Annual Tribal Assembly will convene April 19-21, 2017 in Juneau, Alaska and has been declared a constitutional convention. The announcement was first made by President Richard J. Peterson last year during his State of the Tribe Address. "This will be an opportunity to exercise our right to self-determination," said President Peterson. "I hope our citizens are invigorated by this coming assembly and the chance to shape our future governance."

President Peterson appointed Second Vice President (VP) Will Micklin to chair the Constitutional Committee which has been tasked with reviewing the Tribe's governing documents and proposing amendments to the Tribal Assembly — Central Council's Constitution was last amended in 2014. "The committee will develop recommendations for the upcoming Tribal Assembly intended to meaningfully improve tribal governance and efficiency in assembly procedures," said VP Micklin.

Adoption of proposed amendments to the Constitution must be approved by an affirmative vote of two-thirds of the Delegates present at Tribal Assembly, unless the amendments are provided in written form to the Delegates 90 days before the assembly convenes. - More...
Monday PM - January 23, 2017

Alaska: Legislation Filed to End Tax Loophole for Profitable Corporations - Representative Les Gara (D-Anchorage) is sponsoring legislation to end a loophole in current law that lets most profitable corporations avoid paying any of Alaska's corporate tax. Rep. Gara believes HB 36 could be a key piece in the comprehensive and sustainable fiscal plan needed to address Alaska's ongoing fiscal crisis.

"It is corporate welfare to let high-profit corporations avoid paying our corporate tax. That's especially true when individuals with far less wealth are being asked to help pay to fill the projected $3 billion deficit," said Rep. Gara. "The way you organize a corporation shouldn't have any bearing on whether you can avoid paying taxes. Highly profitable businesses should chip in more than just a $50 business license fee, which is all they pay now, even if they earn a million dollars, five million dollars, or even more in profits in Alaska."

Quoting a news release, the legislation Rep. Gara is sponsoring would continue to exempt companies making less than $200,000 a year in profits, and that are not currently covered by Alaska's corporate tax law.

"The goal of the bill is only to close the tax loophole for high-profit corporations," said Rep. Gara. - More...
Monday PM - January 23, 2017

Southeast Alaska: Native groups rally against Juneau's proposed homelessness ordinance - The presidents of Sealaska Heritage Institute (SHI), Sealaska, the Central Council Tlingit & Haida Indian Tribes of Alaska (CCTHITA) and the Southeast Alaska Regional Health Consortium (SEARHC) have written a letter petitioning the Juneau Assembly to reject a proposed ordinance to illegalize camping on private property in the downtown district.

The proposal-an effort to prevent homeless people from sleeping in retail doorways and other spaces-would criminalize citizens who are the most impoverished residents and who suffer with physical, mental and social illnesses, the groups wrote.

"This ordinance would impose penalties on citizens who have the least capability to pay fines, ultimately leading to their incarceration. We believe the issue can be resolved in a humane and compassionate manner with the establishment of a site for camping elsewhere in the City," the letter said. - More...
Monday PM - January 23, 2017




2017 Sam Pitcher Memorial Scholarship Recipients
L to R: Sarah Short, Terran Stack, Ezrie Anderson,
Karri Montero, and Abbigail Gaugler.

Ketchikan: 2017 Sam Pitcher Memorial Scholarship Recipients Announced - The Sam Pitcher Memorial Scholarship Fund announced that five Ketchikan students have been selected to receive 2017 Sam Pitcher Music Scholarships. The students are 7th grader Sarah Short, 8th grader Abbigail Gaugler, 10th graders Ezrie Anderson and Karri Montero, and 11th grader Terran Stack. The scholarships are for $500 for each recipient to attend the Sitka Fine Arts Camp. Scholarships are awarded on the basis of merit, goals and musicianship. - More...
Monday PM - January 23, 2017

Southeast Alaska: UAS SCHOLARSHIP OPPORTUNITIES – DEADLINE FEBRUARY 15 - The February 15 deadline for University of Alaska Southeast (UAS) scholarships is fast approaching. UAS-specific scholarships are open to students who will attend a UAS campus in Juneau, Ketchikan, Sitka, or enroll in an online program. There are also UA Statewide scholarships which are open to students who attend any University of Alaska campus. More than 50 scholarships of varying amounts are available. All scholarships are listed on the UAS Financial Aid website - More...
Monday PM - January 23, 2017



Alaska: Important fish habitat formed by slow-growing corals may recover more slowly in a changing climate By CHRISTINE BAIER - Corals provide a refuge for fish, and a new five-year study reveals that one species of Alaskan coral can take 60 years to grow to full size -- and may grow even more slowly in a warming ocean.

Bob Stone prepares to measure a tagged gorgonian coral colony
Photo: Linc Freese, NOAA Fisheries

Managing fisheries means more than managing fish. To keep fisheries sustainable, managers need to make sure the ecosystems that support fish production stay healthy. An important part of Alaska's marine ecosystems is the corals that create habitat for fish and their prey.

Coral gardens provide refuge for fish, but may be vulnerable to fishing gear and warmer temperatures. How long it takes for coral habitat to recover from injury depends on how fast corals grow and reproduce.

A new study led by Bob Stone of NOAA Fisheries' Alaska Fisheries Science Center reveals just how slowly some corals grow, and provides insight on how they might respond to seafloor disturbance and ocean warming. - More...
Monday PM - January 23, 2017

Alaska: Alaska Joins Multi-State Challenge to Stream Protection Rule - Governor Walker announced last week that Alaska has joined Ohio, West Virginia, Alabama, Arkansas, Colorado, Indiana, Kentucky, Kentucky Energy and Environment Cabinet, Missouri, Montana, Texas, Utah, and Wyoming in filing a complaint in the United States District Court for the District of Columbia today challenging the U.S. Department of the Interior's Stream Protection Rule based on both the process by which it was developed as well as the content of the rule. Issues raised by the states include allegations that the rule exceeds the federal agency's statutory authority, infringes on states' constitutional sovereignty, and is otherwise arbitrary and capricious. At the same time, Attorney General Jahna Lindemuth joined several other attorneys general in sending a letter to Congress urging it to consider using the Congressional Review Act to remedy this problematic rulemaking.

"Within the last few weeks, federal agencies have taken multiple actions that impede responsible resource development in our great state," said Governor Bill Walker. "This is one of the worst. I sincerely hope that Congress will use its power to overturn it. If not, we are filing the lawsuit to fight it." - More...
Monday PM - January 23, 2017

Alaska: Governor Introduces Bill to Comply with Federal REAL ID Act - Governor Bill Walker introduced legislation today that would bring the State of Alaska in compliance with the federal REAL ID Act, and prevent travel restrictions on residents with a REAL ID-compliant Alaska driver license. Passed by Congress in 2005, REAL ID establishes national standards on the manufacture and issuance of driver licenses and identification cards to improve security and limit the production of false ID's. Governor Walker's legislation would allow Alaskans to choose between REAL ID-compliant and regular, noncompliant identification cards and driver licenses.

In 2008, the Alaska Legislature passed a law prohibiting the use of state funds to implement the REAL ID Act. Since the federal government has begun to enforce the law, Alaskans are at risk of not being able to enter military bases or go through TSA security without a passport or federally issued ID. Governor Walker worked with the U.S. Department of Homeland Security to secure an extension to compliance with the REAL ID Act until June 2017. However, the federal agency informed the Governor it would not grant the state any further extensions to comply with the law. - More...
Monday PM - January 23, 2017

Alaska: Bill Introduced to Name New State Ferries - Governor Bill Walker introduced legislation today naming two new state ferries that will come into service in late 2017. The two vessels are currently under construction at Vigor Alaska in Ketchikan. As required by Alaska law, each ferry bears the name of an Alaska glacier – the Motor Vessel Tazlina and the Motor Vessel Hubbard.

Last year, Governor Walker and Lieutenant Governor Byron Mallott reviewed hundreds of names submitted by Alaska students in an essay competition to name the two ferries.

"I am honored to include Alaska's young people in the ferry naming process. Just like Benny Benson did when he designed the Alaska flag, these two students are leaving their mark in our state's history," Governor Walker said. "I look forward to seeing these beautiful vessels sail in Alaska waters for years to come." - More...
Monday PM - January 23, 2017






Alaska - Canada: The first humans arrived in North America a lot earlier than believed - Although the timing of the first entry of humans into North America is still hotly debated within the scientific community, the timing of the first entry of humans into North America across the Bering Strait has now been set back 10,000 years, dating the first entry possibly as far back as 30,000 years.

Prehistoric Horse Jaw
This horse mandible from Cave 2 shows a number of cut marks on the lingual surface. They show the animal's tongue was cut out with a stone tool.
Photo courtesy Université de Montréal

According to a news release, this has been demonstrated beyond a shadow of a doubt by Ariane Burke, a professor in Université de Montréal's Department of Anthropology, and her doctoral student Lauriane Bourgeon, with the contribution of Dr. Thomas Higham, Deputy Director of Oxford University's Radiocarbon Accelerator Unit.

Their findings were published in early January in the open-access journal PLoS One.

The earliest settlement date of North America, until now estimated at 14,000 years Before Present (BP) according to the earliest dated archaeological sites, is now estimated at 24,000 BP, at the height of the last ice age or Last Glacial Maximum.

The researchers made their discovery using artifacts from the Bluefish Caves, located on the banks of the Bluefish River in northern Yukon near the Alaska border. The site was excavated by archaeologist Jacques Cinq-Mars between 1977 and 1987. Based on radiocarbon dating of animal bones, the researcher made the bold hypothesis that human settlement in the region dated as far back as 30,000 BP.

In the absence of other sites of similar age, Cinq-Mars' hypothesis remained highly controversial in the scientific community. Moreover, there was no evidence that the presence of horse, mammoth, bison and caribou bones in the Bluefish Caves was due to human activity.

To set the record straight, Bourgeon examined the approximate 36,000 bone fragments culled from the site and preserved at the Canadian Museum of History in Gatineau -- an enormous undertaking that took her two years to complete. Comprehensive analysis of certain pieces at UdeM's Ecomorphology and Paleoanthropology Laboratory revealed undeniable traces of human activity in 15 bones. Around 20 other fragments also showed probable traces of the same type of activity.

"Series of straight, V-shaped lines on the surface of the bones were made by stone tools used to skin animals," said Burke. "These are indisputable cut-marks created by humans." - More...
Monday PM - January 23, 2017




Editorial Cartoon: Women Power
By Steve Sack ©2017, The Minneapolis Star Tribune
Distributed to subscribers for publication by Cagle Cartoons, Inc.

Columns - Commentary

MONEY MATTERS: HOW MUCH $ IS ENOUGH? TIPS ON GETTING THERE By MARY LYNNE DAHL, CFP® - I write a lot about retirement and investing. This is because they go hand in hand, and retirement is generally the biggest financial goal most people have while they are working. I hear people say over and over again that they want to retire early. However, I see the evidence in many cases where those people who do retire early hit the wall a few years later, often because the amount of income that they started out with is no longer enough to live on comfortably. When this happens, early retirement has turned out to be a bummer, not a joy. This can be avoided.

In planning your financial future, whether at retirement or prior to that, it is helpful to study other people who have been successful with their money. Keep in mind that "successful" will mean different things to different people; it does not necessarily mean to become rich. For most people, it is better to be comfortable than truly rich, since being truly rich can be pretty stressful, requiring a lot of ongoing work and responsibilities that most folks want to avoid. Let's assume that your goal is to simply be comfortable, with a lifestyle that allows you to live the way you want to, doing the activities that you want to do during the rest of your life. Here are some useful tips to consider; they may be exactly the right strategies for you, regardless of whether you want to retire early or not. - More...
Monday PM - January 23, 2017

DAVE KIFFER: Experiencing the Glamor of Flight - Recently I read about an entrepreneur in Los Angeles who is attempting to recreate what he calls "The Pan Am Experience" for people interested in a different sort of night out.

The idea is to offer folks a chance - for a significant fee - to spend an evening of wining and dining in a mock up of a jetliner cabin.

Yes, I know, you are mocking this up already.

I can hear you snorting and guffawing.

What could possibly be more fun than to sit in a cramped airline seat with no inches of legroom as the grande-sized person in the middle seat oozes over into your personal space while an attendant walks up and down the aisle hectoring you to buy the airline credit card and reminding you to unplug your electronic devices because the plane will be landing sometime in the next two hours? - More...
Monday PM - January 23, 2017





Real Time U.S. Debt Clock
http://www.usdebtclock.org/

U.S. Inflation Calculator
Easily calculate the buying power of the US dollar & inflation rate from 1913-2016

U.S. Energy Info. Admin.
Heating Oil & Propane Update

Public Meetings & Info

Ketchikan Borough Assembly

Live video stream of current meeting
Archived videos
Agenda and Information Packets
Assembly Meeting Minutes
Borough Records
Calendar

Ketchikan Planning Commission

Live video stream of current meeting
Agenda, Information Packets & Minutes

Ketchikan City Council

View a Video of Meeting
Agenda & Information Packets

Ketchikan School Board

Live video stream of current meeting
Agenda & Information Packets


Gravina Access Project SEIS Alternatives Development

Gravina Access Website

Police Dispatches

AK Troopers Daily Dispatch
Ketchikan Police Reports
Juneau Police Reports

Ketchikan

Jobs
Ketchikan's Forecast
Satellite
Today's Weather Images
Marine Forecasts
AK Weathercams
Ketchikan Weather Data
Current AK Weather Map




CLASSIFIEDS' CATEGORIES

Public Meetings
Announcements
Upcoming Events
Boats, etc.
Help Wanted
For Sale / Free Stuff
Garage Sales
Homes / Apts/ Property
Pets
Wanted
Lost & Found
Publish Your Ad

Front Page Archives
Letter Archives
Dec. 2016 - Jan. 2017

| | | | | | | |
| --- | --- | --- | --- | --- | --- | --- |
| S | M | T | W | T | F | S |
| 27 | 28 | 29 | 30 | 01 | 02 | 03 |
| 04 | 05 | 06 | 07 | 08 | 09 | 10 |
| 11 | 12 | 13 | 14 | 15 | 16 | 17 |
| 18 | 19 | 20 | 21 | 22 | 23 | 24 |
| 25 | 26 | 27 | 28 | 29 | 30 | 31 |
| 01 | 02 | 03 | 04 | 05 | 06 | 07 |
| 08 | 09 | 10 | 11 | 12 | 13 | 14 |
| 15 | 16 | 17 | 18 | 19 | 20 | 21 |




Viewpoints,
Opinions/Letters
Basic Rules &
Freedom of Speech

Questions, please contact the editor at editor@sitnews.us or call 617-9696
Sitnews reserves the right to edit.

The Governor's Budget By Rep. Dan Ortiz - Governor Walker submitted a budget plan for the upcoming fiscal year, which includes three primary items: cuts in government spending, increased revenue, and the use of some Permanent Fund earnings, which is a separate fund from where we collect our dividend. - More...
Tuesday AM - January 24, 2017

RE: SEVENTY-EIGHT MILLION DOLLARS By Douglas Thompson - I agree with David Hanger's recent letter concerning cost overruns. We pay in total close to three hundred thousand dollars per year to Amylon as an administrator. the question is for what? Since he has been here I can not recall one project that has come in on budget and many that have had to be redone at cost to the city. The argument certainly can not be made that we are paying for expertise! The waste of tax dollars is appalling. The lack of concern by the council is disgusting. Their continued response as the funds drain away that should have upgraded sewer, water, streets and other vital services is to threaten to increase taxes. Why do we need such a costly incompetent manager with several assistants to shovel away the tax dollars? - More...
Tuesday AM - January 24, 2017

Condolence By A.M.Johnson - What a well thought out and presented word of condolence the owner of Tongass Business Center offered in the Ketchikan Daily News publication of Jan 17. It is a rare moment in the world of competitive business to digest words that do not disparage, gloat, or make braggadocio taunting of a lost competitor. The loss of any small business in a economy that is hurting is a sad event for that business,its employees and community spirit. - More...
Wednesday PM - January 18, 2017

RE: Oppressive Tax Code By Stephen Eldridge - Yet again, Propagandist Joe O'Hara trots out the same old FAIRtax (H.R. 25)garbage, in a new trash bag. - More...
Wednesday PM - January 18, 2017

"Travelin' Music" - Ketchikan Community Concert Band's Performance By Christopher Wilhelm - If you stayed inside Sunday afternoon because of the dark and windy, rainy-as-heck weather, then you missed the best of the best from Ketchikan's musical talent pool. Roy McPherson led his forty-odd member band through a dozen pieces of rhythmic complexity and melodic variations. What this audience member did not expect was the level of performance skill that was displayed. You didn't go? You really missed something. When they finished, I thought "What just happened??" - More...
Monday PM - January 16, 2017

SEVENTY-EIGHT MILLION DOLLARS By David G Hanger - How did a $44 million Ketchikan hospital bond issue become a $78 million scam? This is the kind of project that kills a town of less than 15,000 people. Who is going to pay for this mess as the outmigration becomes more and more apparent? - More...
Monday PM - January 16, 2017

Democracy Fail By Norbert Chaudhary - Silence in the face of evil is itself evil: God will not hold us guiltless. Not to speak is to speak. Not to act is to act." - Dietrich Bonhoeffer

Brace Yourself. The Trump Era is about to begin. Crony Capitalism with a Soviet twist. - More...
Monday PM - January 16, 2017

Women's March: Ketchikan By Mary L. Stephenson - As coordinator of the Women's March rally for Ketchikan, I would like to take this opportunity to update our program and encourage you and your circle of friends to participate; and to answer some of the questions that might be pending. - More...
Monday PM - January 16, 2017

Oppressive income tax code By Joe O'Hara - Americans have long suffered under our oppressive income tax code. The 16th Amendment to the Constitution - which enacted the income tax - has proven over and over to be just a noose around our necks. .- More...
Monday PM - January 16, 2017

Webmail your letter or
Email Your Letter To: editor@sitnews.us

---

Articles & photographs that appear in SitNews may be protected by copyright and may not be reprinted or redistributed without written permission from and payment of required fees to the proper sources.

E-mail your news & photos to editor@sitnews.us

Photographers choosing to submit photographs for publication to SitNews are in doing so, granting their permission for publication and for archiving. SitNews does not sell photographs. All requests for purchasing a photograph will be emailed to the photographer.

The Local Paper is now available online.
Click here for this week's printed edition.