Friday
September 24, 2004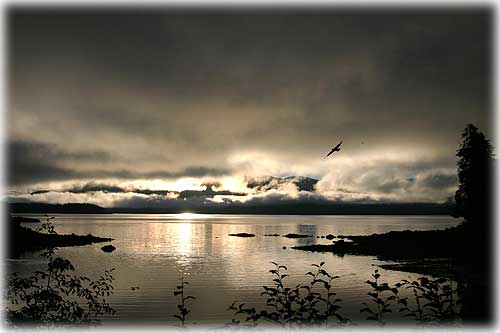 'Rainy Day Sunset'
Front Page Photo by Carl Thompson
Ketchikan Regular Election
Tuesday - Oct. 5th

Candidates
Viewpoints
Opinions/Letters

POMV? by Ken Lewis - 09/24/04


Misstated facts and erroneously stated opinions by Loren Leman - 09/24/04


Re: Where are the moderate Muslims now? by Leila Kheiry - 09/24/04


Before Casting Your Vote by Christina Zettner- 09/24/04


More Viewpoints/ Letters


Publish A Letter
Southeast Alaska: Southeast Conference updated on management issues facing the Tongass - Tongass National Forest Supervisor Forrest Cole provided several hundred conference attendees an update on management issues facing the Tongass during a speech at Sitka's Harrigan Centennial Hall. Cole discussed timber supply and demand, costs, benefits, planning, litigation costs and more. - More...
Friday - September 24, 2004
Ketchikan: M/V Lituya Out of Service With Engine Problem - The M/V /Lituya, providing service between Metlakatla and Ketchikan, encountered an engine problem Thursday morning, putting it out of service for the remainder of the Thursday and for Friday, September 24. - More...
Friday - September 24, 2004
Ketchikan: 30 public radio and television stations to connect statewide - Advancing the use of new technologies for public service, the Corporation for Public Broadcasting (CPB) announced Thursday a $365,000 grant for the Alaska Public Broadcasting Broadband Initiative, a project to link together 30 Alaska public radio and television stations from Ketchikan to Bethel via a high-speed data network. - More...
Friday - September 24, 2004
Ketchikan: Listen to this KRBD story... A 1943 plane crash site in the Misty Fiords National Monument could provide the clues needed to unravel the mystery surrounding the disappearance of Amelia Earhart. As Deanna Garrison report, the famed aviator was the first woman to attempt flying around the world when she and her plane disappeared over the South Pacific in 1937.
KRBD - Ketchikan Public Radio - linked Friday - September 24, 2004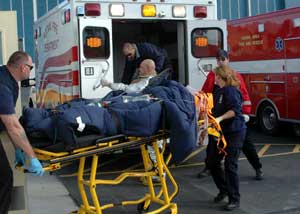 Members of the U.S. Coast Guard Fire Department and the Kodiak City Fire Department transfer an injured woman from the triage area to an awaiting ambulance for transport to Kodiak Island Medical Center. The woman was injured when the floatplane she and six others were in crashed in Hallo Bay Thursday.(U.S. Coast Guard photo by Petty Officer Sara Raymer)
Alaska: Coast Guard rescues seven from floatplane crash in Hallo Bay - Air crews from Coast Guard air station Kodiak safely recovered the seven occupants including the pilot of a floatplane that crashed earlier Thursday in Hallo Bay on the Alaska Peninsula. Four people were reportedly injured. The extent of injuries ranged from head wounds to hypothermia. - More...
Friday - September 24, 2004
Ketchikan: KGH Child Care Center participates in food program - Ketchikan General Hospital Childcare Center announces its participation in the USDA Child and Adult Care Food Program administered by the Alaska Department of Education and Early Development. Meals will be made available to enrolled children at no separate charge without regard to race, color, national origin, sex, age, or disability. - More...
Friday - September 24, 2004
Alaska: Fourth day of search for missing float plane & occupants - Coast Guard helicopter crews, assisted by Civil Air Patrol (CAP), Good Samaritan and Harris Air aircrew teams, continued searching Thursday for a charter float plane and its five occupants missing since Monday afternoon. - More...
Friday - September 24, 2004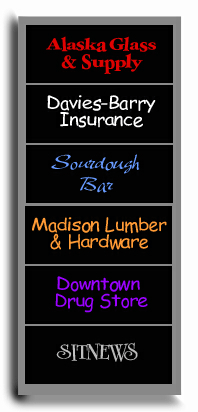 The June Allen Column
is made possible in part by these sponsors. Cick on each name to visit each web site.
June Allen Column

John Koel, Baker to Banker; An eccentric philanthropist John Koel was a well-known figure in Ketchikan from the day he arrived in 1901 to the day he died in 1946. The eldest son of German immigrants who settled in the Midwest, Koel was a 38-year-old confirmed bachelor, a slight man with high cheekbones, a small mustache and a tidy bankroll he had saved to finance his adventure in Alaska. A baker by trade and already a canny businessman when he alighted on the steamship dock, he quickly toured the new city of Ketchikan and almost immediately opened the OK Bakery on Dock Street, near the intersection with Main Street. - Read the rest of this story by June Allen...
Tuesday - September 07, 2004

Harold Gillam: A Tragic Final Flight; Ketchikan remembers the search

Ketchikan's 'Fish House Tessie'; She was proud of the nickname

Fairbanks: Golden Heart City; A story of its founding

Remembering 'Swede' Risland (1915-1991);The town's most memorable logger

Alaska's Deepwater Highway; A part of Alaska history

Ketchikan's American Legionnaires; Here's to 'the boys' of Post #3 -

Ketchikan's Cruise Ship Industry; A light-hearted look at its origins

Ketchikan's First City Players; Did you hear that applause?

A biography of Alaska's herring: A little fish of huge importance...

Read more stories by June Allen...

Copyright Applies - Please obtain written permission before reproducing photographs, features, columns, etc. that are published on SitNews.
---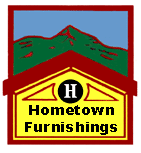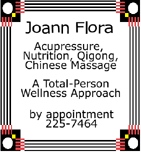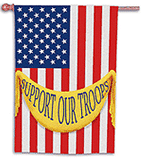 'Our Troops'