Monday
September 13, 2004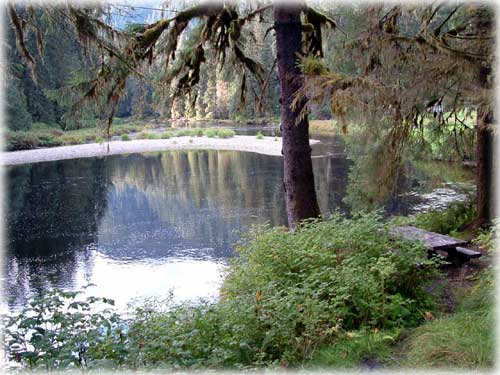 'Roosevelt Lagoon'
Front Page Photo by Chris Wilhelm... More
Viewpoints
Opinions/Letters

2-4-6-8, who do we appreciate? by Kathy and Elizabeth Graham - 09/13/04


Governor's rejection smacks of neo-imperialism by Senator Kim Elton - 09/13/04


Healthy relationships improves the lives of children by Joel Gilbertson - 09/13/04


More Viewpoints/ Letters


Publish A Letter
September 2004
Click on the date to read the stories & to view photos published on that day...

| | | | | | | |
| --- | --- | --- | --- | --- | --- | --- |
| S | M | T | W | T | F | S |
| | 30 | 31 | 01 | 02 | 03 | 04 |
| 05 | 06 | 07 | 08 | 09 | 10 | 11 |
| 12 | 13 | 14 | 15 | 16 | 17 | 18 |
| 19 | 20 | 21 | 22 | 23 | 24 | 25 |
| 26 | 27 | 28 | 29 | 30 | | |

Front Page Archives
Ketchikan: Comments Wanted On New Sport Fishing Business and Guide Licensing Program - The Alaska Department of Fish and Game managers encourage sport fishing business owners, guides, and others interested in the 2005 sport fishing business and guide licensing program to meet with staff to learn about and help shape the new programs.
House Bill 452, passed by the Alaska Legislature and signed into law by Governor Murkowski, establishes minimum professional standards that both fresh and saltwater sport fishing guides and businesses must meet before obtaining a license. In response, ADF&G managers are developing draft regulations, forms, and logbooks needed to implement business and guide license, vessel registration, and fresh and saltwater reporting programs by January, 2005. The department is hopeful that the Alaska Board of Fisheries will address these new regulations at the November 11, 2004 Board meeting in Anchorage.
The Division of Sport Fish plans to hold meetings in Southeast Alaska communities to provide business owners, guides, and others interested with an overview of the draft programs, and solicit comments to incorporate into the program and provide to the Board of Fisheries. Copies of draft license and vessel registration forms, draft regulations, and draft fresh and saltwater logbooks will be available. Meetings are scheduled as follows: - More...
Monday - September 13, 2004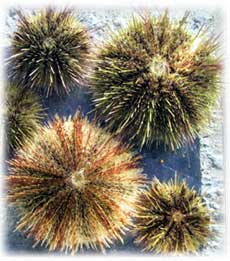 Green sea urchins from the waters off the San Juan Islands in Washington state could help scientists to solve some human reproductive problems.
Photo credit: Christiane Biermann
Science: Sugar-coated sea urchin eggs could have sweet implications for human fertility - For many years scientists have believed they understood how closely related species that occupy the same regions of the ocean were kept from interbreeding. It turns out they were only seeing part of the picture.
New research from the University of Washington's Friday Harbor Laboratories shows that common assumptions about sea urchin reproduction don't hold true for all species of the invertebrate creature. The work could lead to better understanding of fertilization among mammals, including the potential to solve some baffling human reproductive problems. - More...
Monday - September 13, 2004
Columnist

Jason Love: Little League Glasses - At the park I found soccer, a fierce competition between the Pipsqueaks and the Smallfries. The Pipsqueaks were running in circles just as fast as the Smallfries, and progress toward either goal was imminent.
I was weak with too cute ... need help when a father yelled from the sideline, "Get your butt upfield, Josh. What are you thinking?" - More....
Monday - September 13, 2004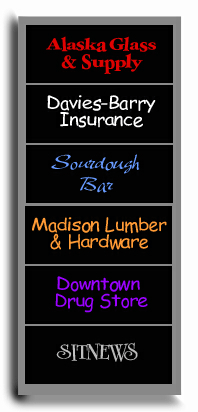 The June Allen Column
is made possible in part by these sponsors. Cick on each name to visit each web site.
June Allen Column

John Koel, Baker to Banker; An eccentric philanthropist John Koel was a well-known figure in Ketchikan from the day he arrived in 1901 to the day he died in 1946. The eldest son of German immigrants who settled in the Midwest, Koel was a 38-year-old confirmed bachelor, a slight man with high cheekbones, a small mustache and a tidy bankroll he had saved to finance his adventure in Alaska. A baker by trade and already a canny businessman when he alighted on the steamship dock, he quickly toured the new city of Ketchikan and almost immediately opened the OK Bakery on Dock Street, near the intersection with Main Street. - Read the rest of this story by June Allen...
Tuesday - September 07, 2004

Harold Gillam: A Tragic Final Flight; Ketchikan remembers the search

Ketchikan's 'Fish House Tessie'; She was proud of the nickname

Fairbanks: Golden Heart City; A story of its founding

Remembering 'Swede' Risland (1915-1991);The town's most memorable logger

Alaska's Deepwater Highway; A part of Alaska history

Ketchikan's American Legionnaires; Here's to 'the boys' of Post #3 -

Ketchikan's Cruise Ship Industry; A light-hearted look at its origins

Ketchikan's First City Players; Did you hear that applause?

A biography of Alaska's herring: A little fish of huge importance...

Read more stories by June Allen...

Copyright Applies - Please obtain written permission before reproducing photographs, features, columns, etc. that are published on SitNews.
---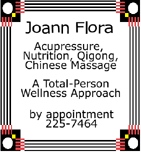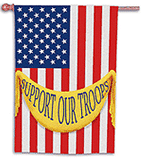 'Our Troops'
Ketchikan Regular Election

Tuesday - Oct. 5th
Candidates
Ketchikan Charter Commission

Website
Sept. 17th, 6 pm regular meeting
Sept. 17th, 7 pm
Last Public Hearing
September 24, 6 pm Last regular meeting
Held in the City Council Chambers

Download the Draft Charter Petition
(201 pages, 944KB)
Ad & web pages provided by Sitnews as a Public Service...