Monday
August 30, 2004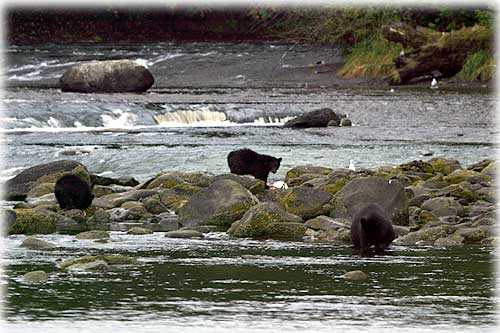 'Ketchikan Bears'
Front Page Photo by Carl Thompson
Viewpoints
Opinions/Letters

Zero Tolerance by Cecelia Johnson - 08/30/04


Peace Payments by L. Ably - 08/30/04


Back To School Success by Loren Leman - 08/30/04


More Viewpoints/ Letters


Publish A Letter
Ketchikan: July Unemployment Rate Declines - The state's unemployment rate fell five-tenths of a percentage point in July to 6.5 percent which was reported as due to typically strong summer employment gains. Unemployment numbers through the first seven months of 2004 reveal a relatively stable job market characterized by modest but steady employment growth. Dan Robinson, an economist with the Alaska Department of Labor and Workforce Development, reported the numbers.
July's labor force in Ketchikan was reported as 7,965. Of that number 417 of the labor force were reported unemployed and 7,548 reported employed. Ketchikan's July unemployment rate was 5.2 percent which is down from Ketchikan's unemployment rate of 6.4 percent in June. (For more details, click on the Labor Force by Region graphic for a full size chart.)
Anchorage's unemployment rate was unchanged in July at 4.9 percent, while Fairbanks saw a drop of five-tenths of a percentage point to 5.3 percent. Juneau's unemployment rate held steady at 5.0 percent. - More...
Monday - August 30, 2004
Ketchikan: Station Ketchikan boat crew tows fishing vessel to safety...
Monday - August 30, 2004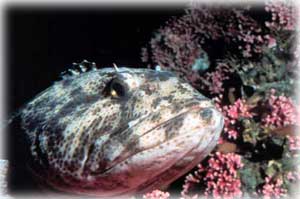 Lingcod, Ophiodon elongatus
Photo credit: OAR/National Undersea Research Program (NURP); ADFG
National: Study in Science reveals recreational fishing takes big bite of ocean catch - U.S. saltwater recreational fishing catch rivals commercial fisheries for many depleted fish stocks including red snapper, black seabass, and lingcod
Taking a hard look at the common belief that recreational fishing accounts for only 2-3% of total landings in the U.S., a new study published in the journal Science (August 26th) reveals that recreational catches account for nearly a quarter of the total take of over fished populations, including many of the most economically valuable species such as red snapper, red drum, lingcod, and bocaccio. - More...
Monday - August 30, 2004
Columnist

'So It Goes' by Humorist Jason Love - What Is Money? - I look around and see legions of people living the American Dream. We are surrounded by nice cars, spacious homes, manicured streets, and terrific school systems. For all intents and purposes, we have "arrived."
Lately, however, I have worried about how we can maintain this standard of living. After all, I'm kind of attached. What is this thing called "money," and how do we have so much of it? - More...
Monday - August 30, 2004
Ketchikan Regular Election
Tuesday - Oct. 5th
Filing for local office began August 10th and ends Sept. 7th at 5:00 pm.
City Election Information

City Council: Two 3-year seats & One 1-year seat

Tom Coyne filed 08/10/04: Council 3-Year Term
Lew Williams filed 08/16/04: Council 3-Year Term
George Lybrand filed 08/17/04: Council 1-Year Term

KGB Election Information

Assembly - 2 three-year terms

Mike Painter filed 08/10/04: Assembly 3-Year Term
John A. Harrington filed 08/30/04: Assembly 3-Year Term

School Board - Two three-year terms & One 1-year term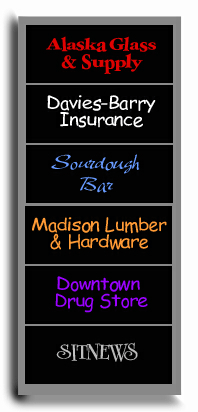 The June Allen Column
is made possible in part by these sponsors. Cick on each name to visit each web site.
June Allen Column

Harold Gillam: A Tragic Final Flight; Ketchikan remembers the search - Harold Gillam was among the boldest of those gutsy pioneer bush pilots who painted Alaska's early aviation history on an enormous canvas of rugged and unforgiving wilderness often cradled in the foulest, most extreme weather on the planet.
Oldtime pilots said that there were three kinds of Alaska weather: clear and unlimited, called Pan Am weather; then ordinary weather, and lastly, there was "Gillam weather." While more prudent pilots sat out the worst days, the quiet-loner Gillam would shake his head and say, "The weather's never as bad as it looks." - Read the rest of this story by June Allen...
Tuesday - August 17, 2004

Ketchikan's 'Fish House Tessie'; She was proud of the nickname

Fairbanks: Golden Heart City; A story of its founding

Remembering 'Swede' Risland (1915-1991);The town's most memorable logger

Alaska's Deepwater Highway; A part of Alaska history

Ketchikan's American Legionnaires; Here's to 'the boys' of Post #3 -

Ketchikan's Cruise Ship Industry; A light-hearted look at its origins

Ketchikan's First City Players; Did you hear that applause?

A biography of Alaska's herring: A little fish of huge importance...

Read more stories by June Allen...

Copyright Applies - Please obtain written permission before reproducing photographs, features, columns, etc. that are published on SitNews.
---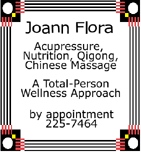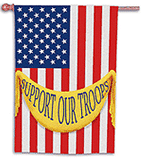 'Our Troops'
Ketchikan Charter Commission

Website

Download the Draft Charter Petition
(201 pages, 944KB)
Scheduled Meetings:
Sept. 3rd, 6 pm
Sept. 10th, 6 pm
Sept. 17th, 6 pm regular meeting
Sept. 17th, 7 pm Public Hearing
September 24, 6 pm All meetings will be held in the City Council Chambers
Ad & web pages provided by Sitnews as a Public Service...