Wednesday
August 04, 2004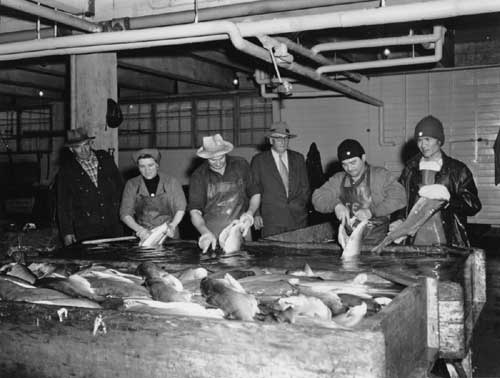 Cold storage crew
At left is "San Juan" Jack, next is Tessie Thompson (Fish House Tessie), and then Sig Thynes (one her husbands), and a Mr. Jorgenson, then Freddie Ohmer and finally a man, John (no last name). Photographer: Jane Gelormino - Donor: Jane Gelormino
Photograph courtesy Tongass Historical Society
Viewpoints
Opinions/Letters

Ward Cove discussion by Dave Kiffer - 08/04/04


RE: Gambling... More than a touchy subject by Ken Lewis - 08/04/04


'Fish House' Tessie by Roger Wall - 08/04/04


Chaotic by Kevin Mackey - 08/04/04


RE: Wal-Mart and an Equal Playing Field by Kara Hansen-Blazier - 08/04/04


More Viewpoints/ Letters


Publish A Letter
August 2004
Click on the date to read the stories & to view photos published on that day...

| | | | | | | |
| --- | --- | --- | --- | --- | --- | --- |
| S | M | T | W | T | F | S |
| 01 | 02 | 03 | 04 | 05 | 06 | 07 |
| 08 | 09 | 10 | 11 | 12 | 13 | 14 |
| 15 | 16 | 17 | 18 | 19 | 20 | 21 |
| 22 | 23 | 24 | 25 | 26 | 27 | 28 |
| 29 | 30 | 31 | | | | |

Front Page Archives

Ketchikan's 'Fish House Tessie'
She was proud of the nickname
By June Allen

Not everyone in town knew "Fish House" Tessie, but those who met her never forgot her! During her many years working in Ketchikan's waterfront cold storages, Tessie learned every bit as much about North Pacific fish - from dock to distributor to dinner plate - as any captain of the fisheries industry! She could pitch in at the slime line or stand in for the boss on occasion. - Read the rest of this story by June Allen...
Wednesday - August 04, 2004
Alaska: Climate change could doom Alaska's tundra - In the next 100 years, Alaska will experience a massive loss of its historic tundra, as global warming allows these vast regions of cold, dry, lands to support forests and other vegetation that will dramatically alter native ecosystems, an Oregon State University researcher said Tuesday.
Polar regions such as Alaska will be among the first to illustrate the profound impacts of climate change, said Dominique Bachelet, an associate professor in the OSU Department of Bioengineering and expert on the effects of climate change on terrestrial vegetation. She spoke at the annual meeting of the Ecological Society of America. - Read more...
Wednesday - August 04, 2004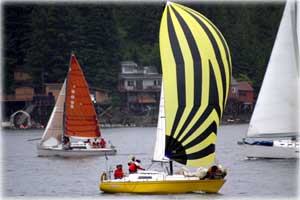 Possum Fargo under spinnaker...
Photo courtesy ML Dahl
Ketchikan: Sailboat Racing, A Long Tradition in Ketchikan - Part 2: Which Boat is Which? By Mary Lynne Dahl - This is the second article in a series of three which describe the Wednesday night sailboat races in Ketchikan, a tradition that has provided weekly entertainment to countless Ketchikan residents for over 20 years. If you missed the first article, go to the Sitnews archives for information on what actually is going on out there in the harbor with all of those sailboats going back and forth on Wednesday evenings. It is not nearly as random as it may seem; there are strategies, gambles, skill and some luck involved.
If you watch the races, or are generally interested in sailing, you probably know of at least one or two of the boats by name, but if not, it is nice to know something about each boat. You may want to cheer on your favorite, after all! Remember, it is not always the first boat to finish who wins, because each boat has a handicap. The lower the handicap number (rating), the faster the boat and the more time she has to give to slower boats. It sounds complicated, but it is not..it is meant to even the playing field and increase the competition, and it works.- Read more...
Wednesday - August 04, 2004
Ketchikan: Emergency Landing Zone Lights Delivered to Southeast Communities - The Alaska Department of Transportation and Public Facilities announced Tuesday that portable emergency landing zone lights were delivered in July to fourteen rural Southeast Alaska communities, to help ensure that life flights will be better able to land in those communities for medical emergencies. - Read more...
Wednesday - August 04, 2004
POW: Record Month for IFA - July passenger traffic was the highest on record for the Prince of Wales Island-Ketchikan ferry route, reported the Inter-Island Ferry Authority operations manager Stu Vincent. The MV Prince of Wales carried 7,612 passengers, up 21.7% from July 2003, and 1,812 vehicles, up 12.8%. - Read more...
Wednesday - August 04, 2004
---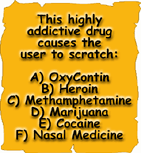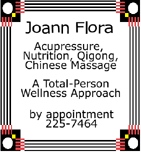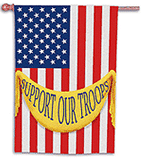 'Our Troops'
Free Lance Writers Wanted
SitNews pays for local human interest & news stories. For more information or to discuss your story idea(s), e-mail or call 247-8590.
editor@sitnews.org