Friday
August 06, 2004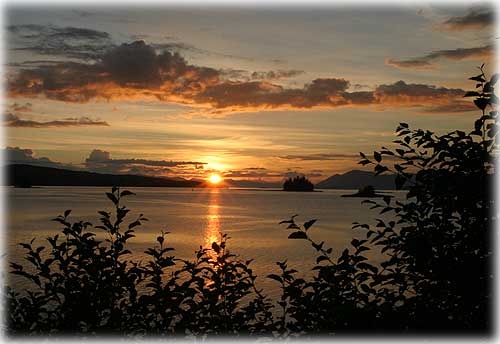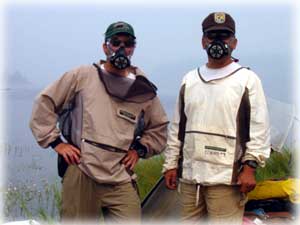 U.S. Fish and Wildlife Service biologists Mark Bertram, left, and Jim Akaran wear respirators while working at Burman Lake in Yukon Flats National Wildlife Refuge.
Photo courtesy of Mark Bertram, USFW Service
Alaska: Smoked pike on menu for Yukon Flats scientists by Ned Rozell - People in Alaska's interior inhaled more wildfire smoke than normal in summer of 2004. Mark Bertram and Jim Akaran ate more pike than normal, too.
Bertram and Akaran are biologists for the U.S. Fish and Wildlife Service who work for Yukon Flats National Wildlife Refuge in northern Alaska. During interior Alaska's recent bout of thick smoke, they were stuck on a remote lake for nearly twice the time they had planned because smoke in Fairbanks was too thick for their pilot to retrieve them. Bad weather often prevents timely pick-ups and drop-offs in remote Alaska locations, but this was the first time either biologist had his rations stretched thin by smoke. - Read more...
Friday - August 06, 2004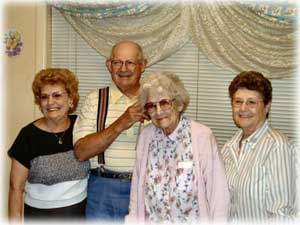 Former Ketchikan resident Lois Whitesides poses with her children: Myrna, Dale, and daughter Lois
Photo by Byron Whitesides ©2004

Ketchikan: Whitesides Celebrates 100th Birthday Saturday - Former Ketchikan resident Lois Whitesides will be celebrating her 100th birthday on Saturday, August 7th in Medford, Oregon. Birthdays are always special days, and Lois will celebrate her 100th birthday with family and friends.
For many years Lois and her late husband, Frank, resided in Ketchikan. They were the owners of Y&W Garage which was located on Stedman Street. Lois and Frank had intended to make Ketchikan their life long home. However, after Frank passed away in the late 1950's, Lois later moved from Ketchikan. - Read more...
Friday - August 06, 2004
Alaska: New regulation requires Dall sheep horns be sealed after hunt - Most Dall sheep hunters this year need to comply with a new regulation requiring that the horns be sealed after the hunt. The horns of rams taken in units where a horn size restriction is in place must be sealed. Horns of sheep taken in units where any sheep is legal do not have to be sealed. - Read more...
Friday - August 06, 2004
Alaska: Sitka Pioneers' Home to house Mt. Edgecumbe honor students; Home had available rooms, students will stay until new school dormitory is completed - The Sitka Pioneers' Home, in the Division of Alaska Pioneer Homes, Alaska Department of Health and Social Services, signed a Memorandum of Agreement (MOA) July 30 with Mt. Edgecumbe High School (MEHS) to house 30 honor students during the upcoming school year. Because the Sitka Pioneers' Home is not at full capacity and currently has no active waiting list, using the home for temporary housing for Mt. Edgecumbe students will not impact the Sitka Pioneers' Home services. No current resident will be asked to move from the home, and no services for prospective residents will be delayed. - Read more...
Friday - August 06, 2004
---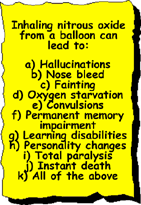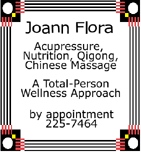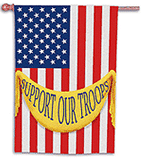 'Our Troops'
Free Lance Writers Wanted
SitNews pays for local human interest & news stories. For more information or to discuss your story idea(s), e-mail or call 247-8590.
editor@sitnews.org