Sunday
September 05, 2004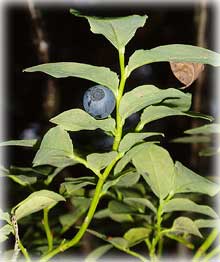 'The Last Blueberry'
Photo by Nancy Jensen
Viewpoints
Opinions/Letters

RE: For those old enough to remember... by Gary B. Evans - 09/05/04


Protecting access to community based care for seniors in Alaska by Gov. Frank Murkowski - 09/05/04


Re: Where is the money? by Dave Kiffer - 09/05/04


More Viewpoints/ Letters


Publish A Letter
September 2004
Click on the date to read the stories & to view photos published on that day...

| | | | | | | |
| --- | --- | --- | --- | --- | --- | --- |
| S | M | T | W | T | F | S |
| | 30 | 31 | 01 | 02 | 03 | 04 |
| 05 | 06 | 07 | 08 | 09 | 10 | 11 |
| 12 | 13 | 14 | 15 | 16 | 17 | 18 |
| 19 | 20 | 21 | 22 | 23 | 24 | 25 |
| 26 | 27 | 28 | 29 | 30 | | |
Ketchikan: Listen to this KRBD story... When the Ketchikan Gateway Borough Assembly meets Tuesday, it will consider canceling all agreements pertaining to a land swap that would benefit the proposed Ketchikan Center for the Arts. As Deanna Garrison reports, the Assembly will also consider granting eight acres of Borough land in Ward Cove to the Ketchikan Regional Cold Storage Association.
KRBD - Ketchikan Public Radio - linked Sunday - September 05, 2004
Ketchikan: Listen to this KRBD story... The City of Ketchikan will continue to operate two state-owned harbors in the Ketchikan Gateway Borough for another six months. Hole-in-the-Wall and Knudson Cove harbor users asked the City to retain management of the harbors as they seek to keep the facilities in public ownership. Deanna Garrison reports.
KRBD - Ketchikan Public Radio - linked Sunday - September 05, 2004
POW: Listen to this KRBD story... With its extensive network of roads and trails as well as outdoor recreation and hunting opportunities, Prince of Wales Island is a likely place for people for people to literally get lost. It happens several times a year and the act of finding a lost person takes up the time of volunteers and professionals. But as Jay Marble reports, the time spent searching could be reduced with the help of a local search dog.
KRBD - Ketchikan Public Radio - linked Sunday - September 05, 2004
Alaska: Alaska's International Exports Strengthen by $137 Million - Through the first half of 2004 international exports from Alaska grew $137 million or 12% for a total of $1.3 billion in trade. This is growth is above and beyond the tremendous increases in 2003, which finished the year up 9% above 2002 levels.
"Trade is especially important because it brings billions of new dollars into the state and creates jobs for Alaskans," said Governor Murkowski. "International buyers value the high quality of our resources and our stable business climate."
Seafood sales accounted for a majority of the trade, increasing 20% to $806 million, compared to $670 million at this time last year. Growth in fish roe sales led the way, increasing $50 million over the same time period last year. Combined sales of fresh and frozen cod climbed $34 million, salmon exports increased $16 million and crab improved $8 million. The only sizable decline was in herring exports, which fell $3 million compared to June results from last year. - More...
Sunday - September 05, 2004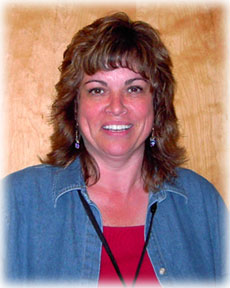 Hand Therapist Lucy Marie Cruise
Photo by Kathy Stack
Ketchikan: Providing a continuum of care - Monday is Labor Day. A day to pause from the regular routine to honor the nation's working men and women and the traditional end of the summer season. Among Ketchikan's many professional and skilled labor force is hand therapist Lucy Marie Cruise who specializes in rehabilitating patients with conditions affecting the hands.
Cruise works for Ketchikan General Hospital in the therapy department. As a hand therapist she works with the physician and patient - in any situation - to provide a continuum of care. This often starts within days of the injury or surgery right through to the patient's return to work and/or a productive lifestyle. She provides therapy for patients who may have experienced repetitive stress injuries and provides the therapy ordered as follow up treatments for fractures, crush injuries, lacerations, and tendon and repair surgeries. According to Cruise, a patient may have multiple therapy needs such as those produced by a crush injury which might involve broken bones, lacerations and cut tendons. - More...
Sunday - September 05, 2004
Ketchikan: Can a clue in Alaska Help Solve the Greatest Aviation Mystery in History? - A group called The International Group for Historic Aircraft Recovery (TIGHAR pronounced "Tiger") has discovered some aircraft parts they think could be from Amelia Earhart's Lockheed Electra 10 on a remote southwest Pacific island called Nikumaroro. Nikumaroro Island is located a couple of hundred miles south of Howland Island. On July 2, 1937 Earhart and her navigator Fred Noonan not only flew into history but into legend when they disappeared while trying to fly from Lae, New Guinea to Howland Island on a round the world attempt. - More...
Sunday - September 05, 2004
Ketchikan Humorist

How the World Wags by Dave Kiffer: Branding Ketchikan - The Ketchikan Visitors Bureau is conducting a "branding" campaign in order to come up with a way to better market Ketchikan to visitors. This process does sound rather painful, but it does make sense because the visitor industry has supplanted other industries as the engine of the local economy. As much as we like to say Ketchikan is a "working" community, the only real work we seem to be doing lately is for the benefit of those who want to come here to see us "work." - More...
Sunday - September 05, 2004
Alaska: Neanderthal life no tougher than that of modern Inuits - The bands of ancient Neanderthals that struggled throughout Europe during the last Ice Age faced challenges no tougher than those confronted by the modern Inuit, or Eskimos. - More...
Sunday - September 05, 2004
Alaska: Pleasure boat sinks in Resurrection Bay, two die - Two people drowned Saturday in Resurrection Bay near Seward, Alaska when their boat took on water and they decided to swim for shore, according to Alaska State Troopers and the USCG. - More...
Sunday - September 05, 2004
Alaska: Principi Grants Waiver for Conversion of Palmer Pioneers' Home to a State Veterans' Home - Anthony Principi, Secretary of the U.S. Department of Veterans Affairs, granted Alaska a waiver that will allow the Palmer Veterans' and Pioneers' Home to continue serving non-veteran senior citizens. - More...
Sunday - September 05, 2004

More Alaska & Ketchikan News
Ketchikan Regular Election
Tuesday - Oct. 5th
Filing for local office began August 10th and ends Sept. 7th at 5:00 pm.
City Council: Two 3-year seats & One 1-year seat

Tom Coyne filed 08/10/04: Council 3-Year Term

Lew Williams filed 08/16/04: Council 3-Year Term

George Lybrand filed 08/17/04: Council 1-Year Term

Assembly - Two three-year terms

Mike Painter filed 08/10/04: Assembly 3-Year Term

John A. Harrington filed 08/30/04: Assembly 3-Year Term

Glen Thompson filed 08/31/04: Assembly 3-Year Term

School Board - Two three-year terms & One 1-year term

Joel W. Jackson filed 09/02/04: School Board - 3-Year Term

Dave Lieben filed 09/03/04: School Board - 3-Year Term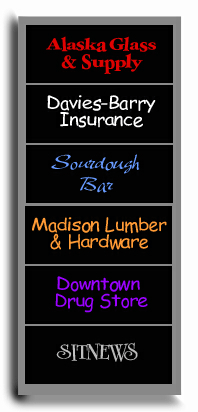 The June Allen Column
is made possible in part by these sponsors. Cick on each name to visit each web site.
June Allen Column

Harold Gillam: A Tragic Final Flight; Ketchikan remembers the search - Harold Gillam was among the boldest of those gutsy pioneer bush pilots who painted Alaska's early aviation history on an enormous canvas of rugged and unforgiving wilderness often cradled in the foulest, most extreme weather on the planet.
Oldtime pilots said that there were three kinds of Alaska weather: clear and unlimited, called Pan Am weather; then ordinary weather, and lastly, there was "Gillam weather." While more prudent pilots sat out the worst days, the quiet-loner Gillam would shake his head and say, "The weather's never as bad as it looks." - Read the rest of this story by June Allen...
Tuesday - August 17, 2004

Ketchikan's 'Fish House Tessie'; She was proud of the nickname

Fairbanks: Golden Heart City; A story of its founding

Remembering 'Swede' Risland (1915-1991);The town's most memorable logger

Alaska's Deepwater Highway; A part of Alaska history

Ketchikan's American Legionnaires; Here's to 'the boys' of Post #3 -

Ketchikan's Cruise Ship Industry; A light-hearted look at its origins

Ketchikan's First City Players; Did you hear that applause?

A biography of Alaska's herring: A little fish of huge importance...

Read more stories by June Allen...

Copyright Applies - Please obtain written permission before reproducing photographs, features, columns, etc. that are published on SitNews.
---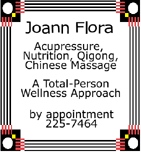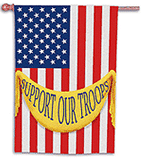 'Our Troops'
Ketchikan Charter Commission

Website

Download the Draft Charter Petition
(201 pages, 944KB)
Scheduled Meetings:
Sept. 3rd, 6 pm
Sept. 10th, 6 pm
Sept. 17th, 6 pm regular meeting
Sept. 17th, 7 pm Public Hearing
September 24, 6 pm All meetings will be held in the City Council Chambers
Ad & web pages provided by Sitnews as a Public Service...