Thursday
September 02, 2004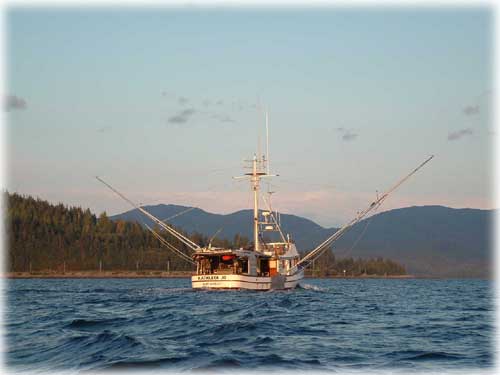 'Troller Kathleen Jo'
Front Page Photo by Chris Wilhelm
Viewpoints
Opinions/Letters

Take pride in what you have by Travis Sharp - 09/02/04


FAS Awareness Day by Patti Fay Hickox - 09/02/04


Morons by Jared Fields - 09/02/04


Wars and Metaphors by James Harold - 09/02/04


Vehicle dumping problem by Sharon L. Fraley - 09/02/04


More Viewpoints/ Letters


Publish A Letter
September 2004
Click on the date to read the stories & to view photos published on that day...

| | | | | | | |
| --- | --- | --- | --- | --- | --- | --- |
| S | M | T | W | T | F | S |
| | 30 | 31 | 01 | 02 | 03 | 04 |
| 05 | 06 | 07 | 08 | 09 | 10 | 11 |
| 12 | 13 | 14 | 15 | 16 | 17 | 18 |
| 19 | 20 | 21 | 22 | 23 | 24 | 25 |
| 26 | 27 | 28 | 29 | 30 | | |
Ketchikan: Listen to this KRBD story... Ketchikan School District students are heading back to school Thursday. Deanna Garrison has this report.
KRBD - Ketchikan Public Radio - linked Thursday am - September 02, 2004
Ketchikan: Listen to this KRBD story... A Fresno, California Company says it could begin construction on a new ethanol plant in Ketchikan in the next four months. As Deanna Garrison reports, Nova Fuels says it has secured funding for its first ethanol plant and plans to construct six or seven more within the next several years.
KRBD - Ketchikan Public Radio - linked Thursday am - September 02, 2004
Craig: Listen to this KRBD story... The City of Craig is considering turning off the gas at the Municipal Aquatic Center and instead using wood, or possibly diesel, to heat the building and its swimming pools. As Jay Marble reports, the possible conversion of the pool is on the Craig City Council's agenda.
KRBD - Ketchikan Public Radio - linked Thursday am - September 02, 2004
Alaska: Governor proclaims September Alcohol & Drug Addiction Recovery Month in Alaska - Alaska Governor Frank H. Murkowski has issued an Executive Proclamation designating September 2004 as Alcohol and Drug Addiction Recovery Month. He encourages all citizens to support men, women and youths who are in substance abuse recovery and treatment, and their families. - More...
Thursday - September 02, 2004
Alaska: Governor Welcomes New Canadian Consulate in Alaska - Alaska Governor Frank H. Murkowski issued a statement of welcome to Canadian Consul Karen Matthias, who will head a new three-person consulate office in Anchorage which opened Wednesday. - More...
Thursday - September 02, 2004
Columnists

Michael Reagan: Profaning the Pulpit - Last Sunday three Democrats showed just how far they will go to talk their fellow Americans into voting for their party. They brazenly ascended pulpits in Miami and New York and told flat-out lies to the congregations assembled there to worship the Lord. - More...
Thursday - September 02, 2004

Dick Morris: On Target - No wonder Rudy Giuliani, Ed Koch, Mayor Bloomberg and Sen. John McCain brought the Republican Convention to its feet with their stirring pleas to fight terror and re-elect President Bush.
The speakers all grasped the essential reality of this year's presidential contest: If the election is about foreign policy Bush will win. But if it is about domestic policy, Kerry will prevail. - More...
Thursday - September 02, 2004
Ketchikan Regular Election
Tuesday - Oct. 5th
Filing for local office began August 10th and ends Sept. 7th at 5:00 pm.
City Council: Two 3-year seats & One 1-year seat

Tom Coyne filed 08/10/04: Council 3-Year Term

Lew Williams filed 08/16/04: Council 3-Year Term

George Lybrand filed 08/17/04: Council 1-Year Term

Assembly - Two three-year terms

Mike Painter filed 08/10/04: Assembly 3-Year Term

John A. Harrington filed 08/30/04: Assembly 3-Year Term

Glen Thompson filed 08/31/04: Assembly 3-Year Term

School Board - Two three-year terms & One 1-year term

Joel W. Jackson filed 09/02/04: School Board - 3-Year Term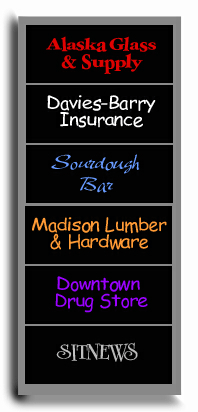 The June Allen Column
is made possible in part by these sponsors. Cick on each name to visit each web site.
June Allen Column

Harold Gillam: A Tragic Final Flight; Ketchikan remembers the search - Harold Gillam was among the boldest of those gutsy pioneer bush pilots who painted Alaska's early aviation history on an enormous canvas of rugged and unforgiving wilderness often cradled in the foulest, most extreme weather on the planet.
Oldtime pilots said that there were three kinds of Alaska weather: clear and unlimited, called Pan Am weather; then ordinary weather, and lastly, there was "Gillam weather." While more prudent pilots sat out the worst days, the quiet-loner Gillam would shake his head and say, "The weather's never as bad as it looks." - Read the rest of this story by June Allen...
Tuesday - August 17, 2004

Ketchikan's 'Fish House Tessie'; She was proud of the nickname

Fairbanks: Golden Heart City; A story of its founding

Remembering 'Swede' Risland (1915-1991);The town's most memorable logger

Alaska's Deepwater Highway; A part of Alaska history

Ketchikan's American Legionnaires; Here's to 'the boys' of Post #3 -

Ketchikan's Cruise Ship Industry; A light-hearted look at its origins

Ketchikan's First City Players; Did you hear that applause?

A biography of Alaska's herring: A little fish of huge importance...

Read more stories by June Allen...

Copyright Applies - Please obtain written permission before reproducing photographs, features, columns, etc. that are published on SitNews.
---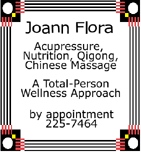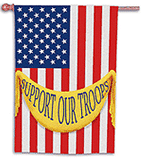 'Our Troops'
Ketchikan Charter Commission

Website

Download the Draft Charter Petition
(201 pages, 944KB)
Scheduled Meetings:
Sept. 3rd, 6 pm
Sept. 10th, 6 pm
Sept. 17th, 6 pm regular meeting
Sept. 17th, 7 pm Public Hearing
September 24, 6 pm All meetings will be held in the City Council Chambers
Ad & web pages provided by Sitnews as a Public Service...