Wednesday
September 08, 2004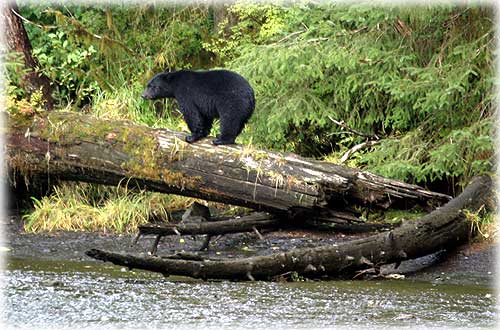 'Wild & Wonderful Bears'
Front Page Photo by Carl Thompson - Photo Gallery
Viewpoints
Opinions/Letters

Re: Let me see if I have this right... by Charlotte Glover - 09/08/04


First City Republican Women's Club Endorses Jim Elkins by Laura Antonsen - 09/08/04


More Viewpoints/ Letters


Publish A Letter
September 2004
Click on the date to read the stories & to view photos published on that day...

| | | | | | | |
| --- | --- | --- | --- | --- | --- | --- |
| S | M | T | W | T | F | S |
| | 30 | 31 | 01 | 02 | 03 | 04 |
| 05 | 06 | 07 | 08 | 09 | 10 | 11 |
| 12 | 13 | 14 | 15 | 16 | 17 | 18 |
| 19 | 20 | 21 | 22 | 23 | 24 | 25 |
| 26 | 27 | 28 | 29 | 30 | | |

Ketchikan: Senator Stedman Announces Resignation of Dick Coose; Legislative Aide to Run for Ketchikan Gateway Borough Assembly - Senator Bert Stedman announced Tuesday the resignation of legislative aide Dick Coose who is leaving his position to run for the Ketchikan Gateway Borough Assembly. Coose filed for an assembly seat Tuesday before the 5:00 pm deadline. Coose is one of four candidates filing for a 3-year term seat on the Borough Assembly. Mike Painter, John A. Harrington, and Glen Thompson have also filed. There are two seats available. - More...
Wednesday - September 08, 2004

Alaska: Elton Wants Freedom-of-Choice Primary Elections - Senator Kim Elton (D-Juneau) is drafting legislation to provide freedom of choice across the Alaska's primary election ballot. The bill requires that the state hold an open primary election but allows partisan political parties to opt out of the state-sponsored primary if they don't want to restore Alaskan voters' ability to select nominees across party lines. The parties that choose to opt out of the state-sponsored-and-paid-for primary election can select their general election nominees by other means. - More...
Wednesday - September 08, 2004
Columnist
Bob Ciminel

Fish or Cut Bait: Historical Day at TVA - I was back in Chattanooga last week for another visit to the Tennessee Valley Authority's Sequoyah nuclear power station. I spent Monday morning observing activities in the plant's control room.
Sequoyah has two units, so the control room is rather large, with horseshoe-shaped control panels at each end. Each unit has its own operating crew, consisting of a unit supervisor and two operators. Operational activities outside of the control room are handled by auxiliary unit operators under direction of the control room crews.
I've spent a lot of time in nuclear power plant control rooms as an operator, supervisor, instructor, and evaluator. I have worked with a lot of operating crews too, but the crew I met on Monday morning in the Sequoyah plant was a pleasant surprise. The crew running Unit 1 was 100% female!
Not only was it an auspicious occasion, it was an historical occasion. An all-female operating crew was a first for TVA, and I'd be willing to bet it was a first for the commercial nuclear power industry too. - More...
Wednesday - September 08, 2004
Ketchikan Regular Election
Tuesday - Oct. 5th
Filing for local office began August 10th and ends Sept. 7th at 5:00 pm.
City Council
Two 3-year seats & One 1-year seat

Tom Coyne filed 08/10/04: Council 3-Year Term

Lew Williams filed 08/16/04: Council 3-Year Term

George Lybrand filed 08/17/04: Council 1-Year Term

Assembly
Two three-year terms

Mike Painter filed 08/10/04: Assembly 3-Year Term

John A. Harrington filed 08/30/04: Assembly 3-Year Term

Glen Thompson filed 08/31/04: Assembly 3-Year Term

Richard "Dick" Coose filed 09/07/04: Assembly 3-Year Term
School Board
Two three-year terms & One 1-year term
Joel W. Jackson filed 09/02/04: School Board - 3-Year Term
Dave Lieben filed 09/03/04: School Board - 3-Year Term
Keith Smith filed 09/07/04: School Board - 1 - year Term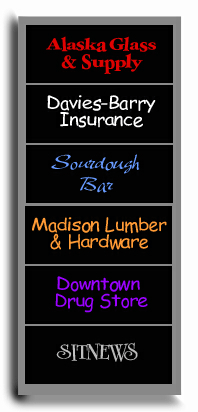 The June Allen Column
is made possible in part by these sponsors. Cick on each name to visit each web site.
June Allen Column

John Koel, Baker to Banker; An eccentric philanthropist John Koel was a well-known figure in Ketchikan from the day he arrived in 1901 to the day he died in 1946. The eldest son of German immigrants who settled in the Midwest, Koel was a 38-year-old confirmed bachelor, a slight man with high cheekbones, a small mustache and a tidy bankroll he had saved to finance his adventure in Alaska. A baker by trade and already a canny businessman when he alighted on the steamship dock, he quickly toured the new city of Ketchikan and almost immediately opened the OK Bakery on Dock Street, near the intersection with Main Street. - Read the rest of this story by June Allen...
Tuesday - September 07, 2004

Harold Gillam: A Tragic Final Flight; Ketchikan remembers the search

Ketchikan's 'Fish House Tessie'; She was proud of the nickname

Fairbanks: Golden Heart City; A story of its founding

Remembering 'Swede' Risland (1915-1991);The town's most memorable logger

Alaska's Deepwater Highway; A part of Alaska history

Ketchikan's American Legionnaires; Here's to 'the boys' of Post #3 -

Ketchikan's Cruise Ship Industry; A light-hearted look at its origins

Ketchikan's First City Players; Did you hear that applause?

A biography of Alaska's herring: A little fish of huge importance...

Read more stories by June Allen...

Copyright Applies - Please obtain written permission before reproducing photographs, features, columns, etc. that are published on SitNews.
---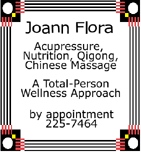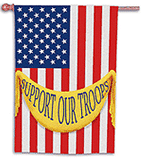 'Our Troops'
Ketchikan Charter Commission

Website

Download the Draft Charter Petition
(201 pages, 944KB)
Scheduled Meetings:
Sept. 3rd, 6 pm
Sept. 10th, 6 pm
Sept. 17th, 6 pm regular meeting
Sept. 17th, 7 pm Public Hearing
September 24, 6 pm All meetings will be held in the City Council Chambers
Ad & web pages provided by Sitnews as a Public Service...