Friday
September 17, 2004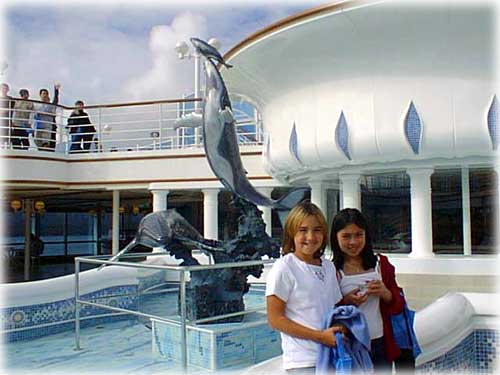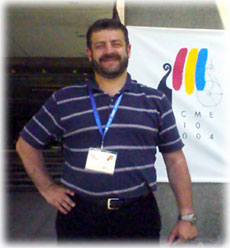 Assistant Professor of Mathematics
Victor Zinger, Ph.D.
Photo courtesy UASK
Ketchikan: Math Professor Presents at International Math Education Conference - University of Alaska Southeast Ketchikan campus Assistant Professor of Mathematics Victor Zinger, Ph.D. was a presenter at the 10th International Congress on Mathematics Education in Copenhagen, Denmark in July 2004.
The International Commission on Mathematical Instruction (ICMI) held the 10th International Congress on Mathematical Education, ICME-10, in Copenhagen, Denmark July 4-11, 2004. The aim of the ICME congress was to present current findings and happenings in mathematics education worldwide. Both research and teaching practices were discussed. - More...
Friday - September 17, 2004
Ketchikan: Marine Highway /All You Can Travel/ Pass Now on Sale - The Alaska Marine Highway System has begun selling its annual "All You Can Travel" Pass, which allows the holder to unlimited travel on Alaska ferries between November 1st and next March 31st. Timed to coincide with distribution of Permanent Fund dividends to state residents, the sale of the special passes will end October 31st . - More...
Friday - September 17, 2004
SE Alaska: M/V Aurora Will Take Over LeConte Schedule - The M/V /Aurora has finished a schedule in Prince William Sound in time to allow Alaska Marine Highway System managers to assign her to fill in for the M/V LeConte, which is still in dry dock in Ketchikan for repairs. The Aurora will continue to cover the LeConte's published schedule until the LeConte returns to service in October. - More...
Friday - September 17, 2004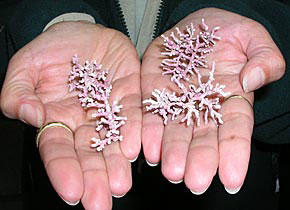 Rhodolith
Photo courtesy UAF SSFOS
Alaska: UAF scientists discover new marine habitat in Alaska; Rhodolith beds likely to fuel protection debate - While researchers in Alaska this summer used high-tech submersibles and huge ships to plumb the deep-ocean depths in search of new species, a team of scuba diving scientists working from an Alaska fishing boat has discovered an entirely new marine habitat just a stone's throw from shore.
The discovery in June of a single bed of rhodoliths, colorful marine algae that resemble coral, was made near Knight Island in Prince William Sound by scientists at the University of Alaska Fairbanks (UAF) School of Fisheries and Ocean Sciences (SFOS). Rhodolith beds have been found throughout the world's oceans, including in the Arctic near Greenland and in waters off British Columbia, Canada. But they have never been documented in Alaska waters. - More...
Friday - September 17, 2004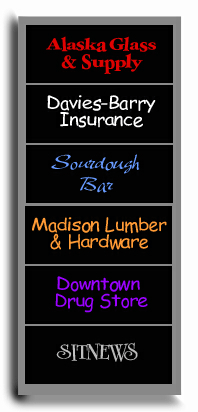 The June Allen Column
is made possible in part by these sponsors. Cick on each name to visit each web site.
June Allen Column

John Koel, Baker to Banker; An eccentric philanthropist John Koel was a well-known figure in Ketchikan from the day he arrived in 1901 to the day he died in 1946. The eldest son of German immigrants who settled in the Midwest, Koel was a 38-year-old confirmed bachelor, a slight man with high cheekbones, a small mustache and a tidy bankroll he had saved to finance his adventure in Alaska. A baker by trade and already a canny businessman when he alighted on the steamship dock, he quickly toured the new city of Ketchikan and almost immediately opened the OK Bakery on Dock Street, near the intersection with Main Street. - Read the rest of this story by June Allen...
Tuesday - September 07, 2004

Harold Gillam: A Tragic Final Flight; Ketchikan remembers the search

Ketchikan's 'Fish House Tessie'; She was proud of the nickname

Fairbanks: Golden Heart City; A story of its founding

Remembering 'Swede' Risland (1915-1991);The town's most memorable logger

Alaska's Deepwater Highway; A part of Alaska history

Ketchikan's American Legionnaires; Here's to 'the boys' of Post #3 -

Ketchikan's Cruise Ship Industry; A light-hearted look at its origins

Ketchikan's First City Players; Did you hear that applause?

A biography of Alaska's herring: A little fish of huge importance...

Read more stories by June Allen...

Copyright Applies - Please obtain written permission before reproducing photographs, features, columns, etc. that are published on SitNews.
---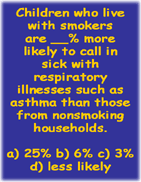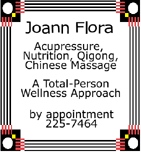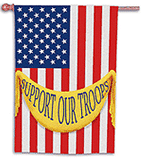 'Our Troops'
Ketchikan Regular Election

Tuesday - Oct. 5th
List of Candidates

Sitnews will provide free web pages to 2004 candidates. Send your photo along with your background info and/or campaign statements to editor@sitnews.org for publication.