Thursday
September 16, 2004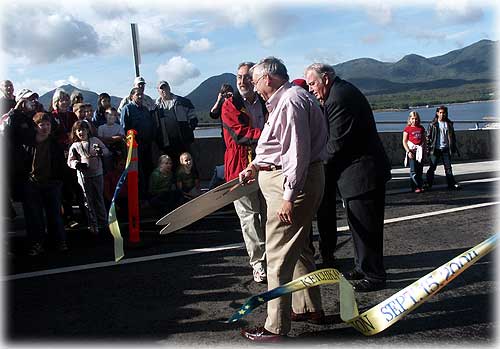 Ribbon Cutting Ceremony Officially Opens "Golden Mile"
Mike Barton cutting the ribbon; Governor Frank Murkowski; Bob Weinstein...
Photo by Dick Kauffman
Viewpoints
Opinions/Letters

A tough way for anyone to start the day... by Lori Ably - 09/16/04


CBS should come clean by Mark Neckameyer - 09/16/04


One Government, One Voice, One Community by Glen Thompson - 09/16/04


KIC Settlement Issue Contentious by Bill Thomas Sr. - 09/16/04


More Viewpoints/ Letters


Publish A Letter
September 2004
Click on the date to read the stories & to view photos published on that day...

| | | | | | | |
| --- | --- | --- | --- | --- | --- | --- |
| S | M | T | W | T | F | S |
| | 30 | 31 | 01 | 02 | 03 | 04 |
| 05 | 06 | 07 | 08 | 09 | 10 | 11 |
| 12 | 13 | 14 | 15 | 16 | 17 | 18 |
| 19 | 20 | 21 | 22 | 23 | 24 | 25 |
| 26 | 27 | 28 | 29 | 30 | | |

Front Page Archives
Ketchikan: Ribbon Cutting Ceremony Officially Opens "Golden Mile" - It's open! Governor Frank Murkowski dedicated the approximately mile-long 3rd Avenue extension in Ketchikan on Wednesday morning with a ribbon-cutting ceremony officially opening the $16.6 million road connecting 3rd Avenue between Washington Street and Schoenbar Road in Bear Valley.
Cutting the ribbon was the Alaska Commissioner of Transportation & Public Facilities Mike Barton. The Governor, Mike Barton, the Ketchikan City Mayor Bob Weinstein, Gary Paxton the Southeast Director of the Department of Transportation, and Bill Williams spoke briefly at the dedication ceremony. In attendance were numerous school children and members of the public.
The new Third Avenue Extension traverses a rugged, southwest-facing mountainside above the City of Ketchikan and was built to relieve traffic congestion along Tongass Avenue in downtown Ketchikan. The new road, at times referred to as the Golden Mile, is nearly one mile in length. - Read more & view photos...
Thursday - September 16, 2004
Alaska: Excellent King Salmon Escapements Reported Throughout Southeast Alaska - Alaska Department of Fish and Game (ADF&G) escapement surveys show king salmon escapements throughout Southeast Alaska meeting or exceeding goals. Preliminary region-wide escapement estimates indicate 180,000 kings have returned to spawn in 11 key systems, the second highest count on record. The Stikine River greatly influenced numbers with a record high estimate of over 84,000 kings, three times the upper end of the escapement range. - More...
Thursday - September 16, 2004

Ketchikan: Coast Guard suspends search of missing person - The Coast Guard suspended its search at 12:30 p.m. today for a person reported missing and in the water in Tongass Narrows Wednesday afternoon. - More...
Thursday pm - September 16, 2004
Ketchikan: USCG and Ketchikan volunteers searching for missing person - Coast Guard Station Ketchikan received a report at 5:42 p.m. Wednesday of a distressed person in the water in Tongass Narrows.
The recreational boater, who contacted the Coast Guard, said the person appeared to be a man wearing a black wet suit and waving his arms in the water near Rock Point. He disappeared from view shortly after. The reporting source, about 50 feet from the man at the time, searched the area thoroughly before notifying Station Ketchikan, who immediately launched a 47-foot motor life boat and rescue crew to begin the search. - More...
Thursday am - September 16, 2004
Alaska: Health of world's sea lions the focus of Wakefield Symposium - More than 100 scientists who study the world's sea lions, including dozens who study the decline of Alaska's Steller sea lions, will gather in Anchorage, Alaska, from September 30 to October 3, 2004, for the 22nd Lowell Wakefield Fisheries Symposium.- More...
Thursday - September 16, 2004
Ketchikan: Alexander Baranov: Evolution in Leadership -- Lecture and Book Signing - Alexander Baranov was a great leader in Alaska's history. For twenty-eight years, from 1790 to 1818, he was Chief Manager of the Russian American Company. He planned and oversaw the Company's operations over a vast expanse of the North American coast, ranging from the far Aleutians to Fort Ross, in Northern California. Though he did not officially represent the Russian government, he conducted affairs of state on an international level. Americans referred to him as the "Governor of Alaska." - More...
Thursday - September 16, 2004
Columnists

Bob Ciminel - Fish or Cut Bait: Hitting Bill Gates Where It Hurts - It was a tough decision, turning my back on Bill Gates. In the end though, I really didn't have a choice. I had to dump Microsoft Network.
MSN has been my Internet service provider for three years. I switched to MSN after I bought some Microsoft stock. I tend to buy from companies whose stock I own. And MSN was cheap at $5.95 per month. They only gave me five hours of free connect time, but that was okay; I had a T-1 line at work with instant Internet access that could transfer a bazillion bits a second.- More...
Thursday - September 16, 2004

Michael Reagan: Big Media Get Smaller - It's been happening right under their noses but it took Dan Rather's Memogate disaster to alert the TV network bosses that their days of dominating the news are over.
And they brought it on themselves.
After decades of peddling all the news that fits their extreme liberal bias, while being the sole source of news for tens of millions of Americans, the three national networks are now in the process of rapid decline, with such upstarts as Fox cable news running circles around them. - More...
Thursday - September 16, 2004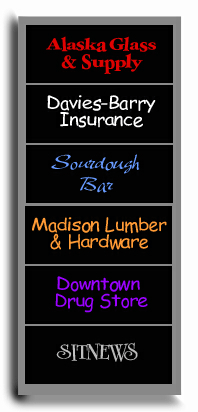 The June Allen Column
is made possible in part by these sponsors. Cick on each name to visit each web site.
June Allen Column

John Koel, Baker to Banker; An eccentric philanthropist John Koel was a well-known figure in Ketchikan from the day he arrived in 1901 to the day he died in 1946. The eldest son of German immigrants who settled in the Midwest, Koel was a 38-year-old confirmed bachelor, a slight man with high cheekbones, a small mustache and a tidy bankroll he had saved to finance his adventure in Alaska. A baker by trade and already a canny businessman when he alighted on the steamship dock, he quickly toured the new city of Ketchikan and almost immediately opened the OK Bakery on Dock Street, near the intersection with Main Street. - Read the rest of this story by June Allen...
Tuesday - September 07, 2004

Harold Gillam: A Tragic Final Flight; Ketchikan remembers the search

Ketchikan's 'Fish House Tessie'; She was proud of the nickname

Fairbanks: Golden Heart City; A story of its founding

Remembering 'Swede' Risland (1915-1991);The town's most memorable logger

Alaska's Deepwater Highway; A part of Alaska history

Ketchikan's American Legionnaires; Here's to 'the boys' of Post #3 -

Ketchikan's Cruise Ship Industry; A light-hearted look at its origins

Ketchikan's First City Players; Did you hear that applause?

A biography of Alaska's herring: A little fish of huge importance...

Read more stories by June Allen...

Copyright Applies - Please obtain written permission before reproducing photographs, features, columns, etc. that are published on SitNews.
---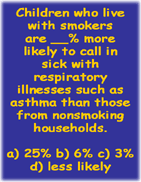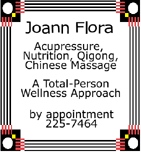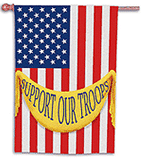 'Our Troops'
Ketchikan Regular Election

Tuesday - Oct. 5th
Candidates

Sitnews will provide free web pages to 2004 candidates. Send your photo along with your background info and/or campaign statements to editor@sitnews.org for publication.