Latest news & features from hundreds of sources:
Updated throughout the day - every day!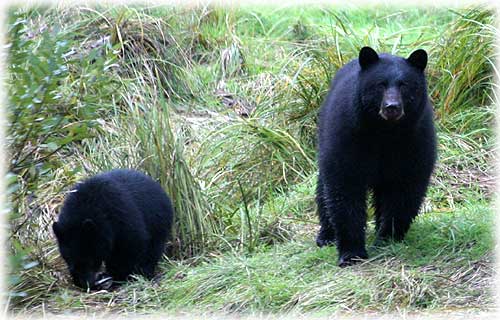 'Mama Bear'
Front Page Photo by Carl Thompson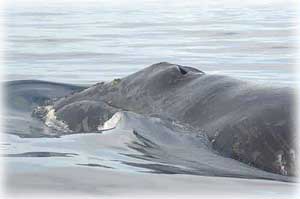 A north Pacific right whale surfaces in the Bering Sea on August 10.
Photo credit John Durban, NMML
Viewpoints
Opinions/Letters

Much to discuss by Sen. Gene Therriault - 09/14/04


More Viewpoints/ Letters


Publish A Letter
September 2004
Click on the date to read the stories & to view photos published on that day...

| | | | | | | |
| --- | --- | --- | --- | --- | --- | --- |
| S | M | T | W | T | F | S |
| | 30 | 31 | 01 | 02 | 03 | 04 |
| 05 | 06 | 07 | 08 | 09 | 10 | 11 |
| 12 | 13 | 14 | 15 | 16 | 17 | 18 |
| 19 | 20 | 21 | 22 | 23 | 24 | 25 |
| 26 | 27 | 28 | 29 | 30 | | |
Alaska: Scientists Tag North Pacific Right Whales - Two North Pacific right whales were recently tagged in the Bering Sea by NOAA Fisheries' scientists and their colleagues. Scientists are now tracking the extremely rare and endangered whales by satellite, a more efficient method than visual and auditory observations. Researchers hope to discover where the whales winter.
"We were lucky with weather, whales, and everything else," said Dr. Paul Wade, a NOAA scientist from the National Marine Mammal Laboratory, Alaska Fisheries Science Center in Seattle. "It was our third day in the right whale box, and we had beautiful, flat calm weather."
The scientists were working on the charter vessel Alaska Enterprise in August when they discovered the whales. The 'box' is an area in the eastern Bering Sea where North Pacific right whales are known to gather in the summer.
Acoustics researchers Allan Sauter and Lisa Munger (Scripps Institution of Oceanography) deployed a sonobuoy (underwater listening device) at noon on the day of discovery, and heard far-away right whale calls. The calls gave the scientists a bearing that enabled them to find two right whales. According to Wade, the whales were fairly large. The larger of the two was likely an adult, and the second whale was slightly smaller, and likely a small adult or sub-adult. Scientists placed tags on the whales.
The North Pacific right whale tagging project is co-directed by Wade and by Dr. Mads Peter Heide-Joergensen of the Greenland Institute of Natural Resources in Copenhagen, Denmark, who leads a team that has considerable experience tagging bowhead, humpback and other whale species. Anders Villum Jensen, who works with Heide-Jorgensen, actually put the tags on the whales. - More...
Tuesday - September 14, 2004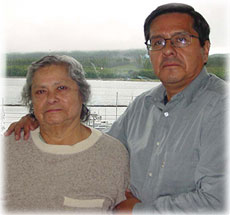 Zoila Bonilla and her son George
Photo courtesy KGH
Ketchikan: From Peru to LA, more than 50 years in nursing - In Ketchikan and at Ketchikan General Hospital (KGH) it is a normal occurrence to receive visitors who've lived fascinating lives from all over the world. One recent visitor was a patient with a remarkable history as a nurse.
Zoila Bonilla, who came to KGH recently when she suffered a cardiac crisis aboard a cruise ship, was extremely thankful for the care she received in Ketchikan. "Dr. Rice saved my life," she said. Both she and her son George expressed enormous gratitude for the ER staff, the care received on the Med/Surg Unit, and the loving attention from Sister Betty Kane. In turn, she and her son, who flew in from California to join her and travel home with her, shared a glimpse of her more than 50 years as a nurse. - More...
Tuesday - September 14, 2004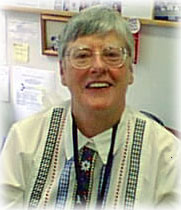 Sister Betty Kane
Photo courtesy KGH
Ketchikan: Kane Named KGH Employee of the Month - Sister Betty Kane, Director of Pastoral Care at Ketchikan General Hospital (KGH), has been named Employee of the Month by a committee of her peers.
Sister Betty Kane was born in Dublin, Ireland. She entered the Sisters of St. Joseph of Peace in Newry, County Down, Ireland. Later she came as a Sister to Bellingham, Washington and went on to a teaching career, which took her to areas along the coast of Washington and into Nelson, British Columbia. - More...
Tuesday - September 14, 2004
Columnist

Howard Dean: An Expiration Date on Safety - On Monday, Sept.13, the law banning the manufacture of semiautomatic assault weapons for private sale in the United States expired.
Before you read further I should tell you that my father was an avid hunter. I grew up with guns in the house, and although I do not hunt, I own an over-and-under shotgun. While running for office in Vermont, I won eight straight elections with the endorsement of the National Rifle Association. As Governor, I conserved hundreds of thousands of acres of habitat by partnering with the NRA to fight off the right-wing property rights advocates who opposed government land acquisition. I believed Vermont's outdoors should be the way it has been for generations, and now it will be. - More...
Tuesday - September 14, 2004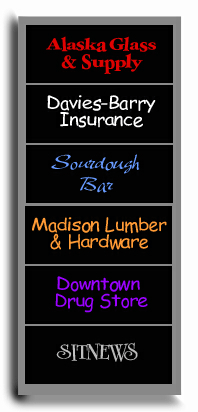 The June Allen Column
is made possible in part by these sponsors. Cick on each name to visit each web site.
June Allen Column

John Koel, Baker to Banker; An eccentric philanthropist John Koel was a well-known figure in Ketchikan from the day he arrived in 1901 to the day he died in 1946. The eldest son of German immigrants who settled in the Midwest, Koel was a 38-year-old confirmed bachelor, a slight man with high cheekbones, a small mustache and a tidy bankroll he had saved to finance his adventure in Alaska. A baker by trade and already a canny businessman when he alighted on the steamship dock, he quickly toured the new city of Ketchikan and almost immediately opened the OK Bakery on Dock Street, near the intersection with Main Street. - Read the rest of this story by June Allen...
Tuesday - September 07, 2004

Harold Gillam: A Tragic Final Flight; Ketchikan remembers the search

Ketchikan's 'Fish House Tessie'; She was proud of the nickname

Fairbanks: Golden Heart City; A story of its founding

Remembering 'Swede' Risland (1915-1991);The town's most memorable logger

Alaska's Deepwater Highway; A part of Alaska history

Ketchikan's American Legionnaires; Here's to 'the boys' of Post #3 -

Ketchikan's Cruise Ship Industry; A light-hearted look at its origins

Ketchikan's First City Players; Did you hear that applause?

A biography of Alaska's herring: A little fish of huge importance...

Read more stories by June Allen...

Copyright Applies - Please obtain written permission before reproducing photographs, features, columns, etc. that are published on SitNews.
---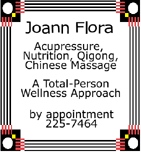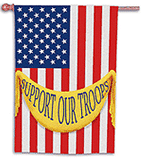 'Our Troops'
Ketchikan Regular Election

Tuesday - Oct. 5th
Candidates
Ketchikan Charter Commission

Website
Sept. 17th, 6 pm regular meeting
Sept. 17th, 7 pm
Last Public Hearing
Meetings held in the City Council Chambers

Download the Draft Charter Petition
(201 pages, 944KB)
Ad & web pages provided by Sitnews as a Public Service...