Thursday
September 23, 2004
Ketchikan: Listen to this KRBD story... Ketchikan School Board Candidates sounded off on a wide range of subjects during a Ketchikan Chamber of Commerce luncheon Wednesday. As Deanna Garrison reports, there are three candidates running for three open seats on the School Board this municipal election.
KRBD - Ketchikan Public Radio - September 23, 2004
Alaska: Subsistence Halibut Harvest Report Completed - Wednesday, the Alaska Department of Fish and Game, Division of Subsistence, completed a 2003 subsistence harvest technical report for the National Marine Fisheries Service (NMFS). - More...
Thursday - September 23, 2004
Alaska: Legislation would posthumously grant a Congressional gold medal to honor Elizabeth and Roy Peratrovich - In an effort to provide long overdue recognition to two leaders of Alaska's Native civil rights movement - Elizabeth Wanamaker Peratrovich and her husband Roy Peratrovich - Alaska Sen. Lisa Murkowski on Wednesday unveiled legislation to posthumously grant a Congressional gold medal to honor their contributions to the nation's civil rights effort. - More...
Thursday - September 23, 2004
Viewpoints
Opinions/Letters

Investing in the arts makes sense by Sara Lawson - 09/23/04


Where are the moderate Muslims now? by Emily Katz - 09/23/04


Celebrate Those In Recovery by Cristy Allyn Willer - 09/23/04


WHEN HUNTING BAMBI, BRING LOTS OF AMMO by David G. Hanger - 09/23/04


Looking for information by April Macaulay - 09/23/04


More Viewpoints/ Letters


Publish A Letter
Alaska: Listen to this KRBD story... Hemlock and yellow cedar from Alaska have their own special designation recently approved by the American Lumber Standards Committee. As Deanna Garrison reports, the Ketchikan Wood Technology Center says the new standards will result in higher prices for Alaska timber.
KRBD - Ketchikan Public Radio - September 23, 2004
Alaska: Fairweather Back in Service Thursday - After undergoing temporary repairs for minor damage sustained in an incident Tuesday in Skagway, the state's fast vehicle ferry M/V Fairweather will return to its most recently published schedule on Thursday, with a sailing leaving Juneau at 7:00 a.m. to Sitka. It will sail from Sitka at 1:00 p.m. - More...
Thursday - September 23, 2004
Alaska: Coast Guard helicopter crews, others search for missing float plane, occupants for third day - Coast Guard helicopter crews, assisted by the Civil Air Patrol (CAP) and Good Samaritan teams, on Wednesday continued to a search for a charter float plane and its five occupants missing since Monday afternoon. - More...
Thursday - September 23, 2004
Craig: Listen to this KRBD story... The clerk of the Craig District Court will be the new magistrate. Kay Clark will replace Magistrate Chris Ellis who stepped down after fifteen years to become the Wrangell Magistrate. Jay Marble has this report.
KRBD - Ketchikan Public Radio - September 23, 2004
Glaciologist Austin Post took this
photo of McCall Glacier in 1958.
Alaska: Arctic glacier photos worth a thousand words by Ned Rozell - Before the Arctic National Wildlife Refuge existed, the northeast corner of Alaska drew scientists' interest with a resource more obvious than oil-the ice held within the mountains high above the coastal plain,
In 1958, glaciologist Austin Post took a snapshot of McCall Glacier, one of a handful of Brooks Range glaciers, and stored the negatives from his trip in a shoebox. In 2003, Matt Nolan printed Post's photo of McCall Glacier and carried it on a trip north. After landing on the glacier and setting up a base camp, Nolan, an associate research professor at UAF's Water and Environmental Research Center, hiked for six hours up side drainages until he found the same spot where Post stood. Nolan took a shot with his tiny digital camera and captured a solid argument for climate change in the Arctic. When compared to Post's photo, Nolan's shows an impressive ice loss in the 45 years that elapsed between clicks of the shutter. - More...
Thursday - September 23, 2004
Columnist

Michael Reagan: The Death Of A Media Monopoly - The long reign of the liberal-dominated old media is over, and Dan Rather and CBS gave it the coup de grace.
It's been in its death throes for quite a while, ever since talk radio and internet bloggers and Fox News arrived on the scene and began to tell the other ­ and true - side of the stories the mainstream media had been spiking or slanting leftward for decades. - More...
Thursday - September 23, 2004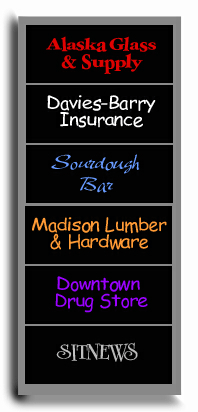 The June Allen Column
is made possible in part by these sponsors. Cick on each name to visit each web site.
June Allen Column

John Koel, Baker to Banker; An eccentric philanthropist John Koel was a well-known figure in Ketchikan from the day he arrived in 1901 to the day he died in 1946. The eldest son of German immigrants who settled in the Midwest, Koel was a 38-year-old confirmed bachelor, a slight man with high cheekbones, a small mustache and a tidy bankroll he had saved to finance his adventure in Alaska. A baker by trade and already a canny businessman when he alighted on the steamship dock, he quickly toured the new city of Ketchikan and almost immediately opened the OK Bakery on Dock Street, near the intersection with Main Street. - Read the rest of this story by June Allen...
Tuesday - September 07, 2004

Harold Gillam: A Tragic Final Flight; Ketchikan remembers the search

Ketchikan's 'Fish House Tessie'; She was proud of the nickname

Fairbanks: Golden Heart City; A story of its founding

Remembering 'Swede' Risland (1915-1991);The town's most memorable logger

Alaska's Deepwater Highway; A part of Alaska history

Ketchikan's American Legionnaires; Here's to 'the boys' of Post #3 -

Ketchikan's Cruise Ship Industry; A light-hearted look at its origins

Ketchikan's First City Players; Did you hear that applause?

A biography of Alaska's herring: A little fish of huge importance...

Read more stories by June Allen...

Copyright Applies - Please obtain written permission before reproducing photographs, features, columns, etc. that are published on SitNews.
---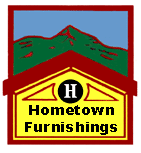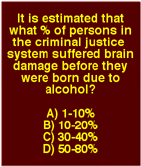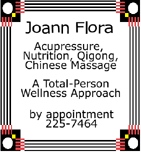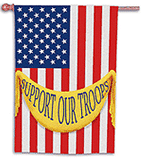 'Our Troops'
Ketchikan Regular Election
Tuesday - Oct. 5th
The Candidates

Sitnews will provide free web pages to 2004 candidates. Send your photo along with your background information and/or campaign statements to the editor for publication.