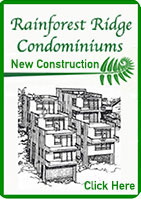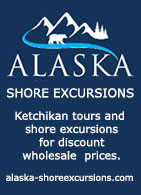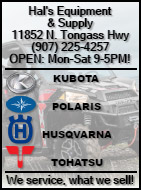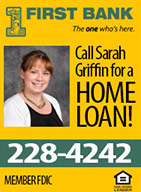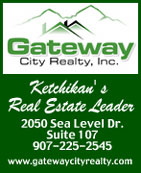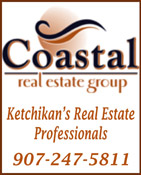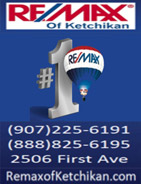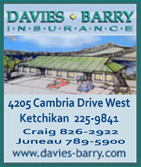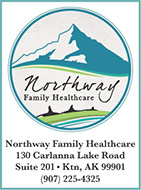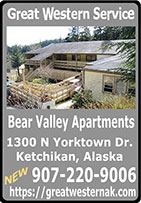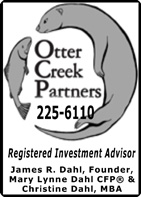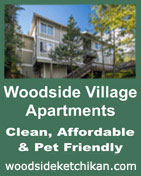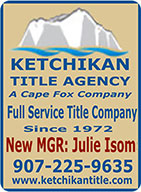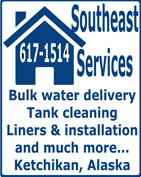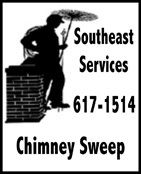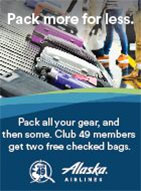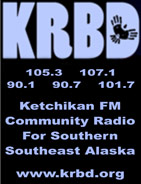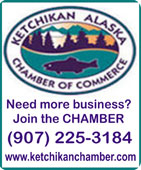 Contact


Call 617-9696


Webmail Letters


News Tips


Copyright Info


Archives
Quick News Search


Alaska


Ketchikan


SE Alaska


Alaska News Links
Columns - Articles


Dave Kiffer


Money Matters
Historical Ketchikan


June Allen


Dave Kiffer


Louise B. Harrington
Ketchikan Arts & Events


Ketchikan Arts


Ketchikan Museums


KTN Public Library
Sports


Ketchikan Links
Public Records


FAA Accident Reports


NTSB Accident Reports


Court Calendar


Recent Filings & Case Dispositions


Court Records Search


Wanted: Absconders


Sex Offender Reg.


Public Notices


AST Daily Dispatch


KTN Police Reports


Juneau Police Reports
Weather, Webcams


Today's Forecast


KTN Weather Data


AK Weather Map


AK Weathercams


AK Earthquakes
TV Guide


Ketchikan
Ketchikan Phone Book


Yellow Pages


White Pages
Government Links


Local Government


State & National

POW: Frozen Waterfall


Front Page Feature Photo By GENE MATHENA ©2017



Alaska: Protect Permanent Fund and Avoid Income Tax; Public testimony request on state operating budget - There's a small window for your voice to be heard on Alaska's most pressing issue: the state operating budget.

The Alaska House Majority Coalition has proposed to take over $4-billion from the Permanent Fund Earnings Reserve and add an income tax to pay for government spending.

"We haven't made enough government reductions to justify taking money from Alaskans through the use of the earnings reserve and a statewide income tax," says Republican Whip Rep. Mike Chenault (R-Nikiski).

"If you have any hope of being part of the budget process and forcing reductions to the footprint of state government, it is essential that you testify during this week's public testimony," says Rep. Cathy Tilton (R-Wasilla).

"This plan would be devastating to Alaskans. It hurts the permanent fund and the ability to pay future dividends," says Rep. Tammie Wilson (R-North Pole).

Public testimony will begin Thursday afternoon and is limited to two minutes per person. You'll need to visit your local Legislative Information Office to testify. The LIO is located in Ketchikan at 1900 First Ave, Suite 310, above Simply Bella. - More...
Wednesday PM - March 01, 2017

Southeast Alaska: Lawmakers Believe Southeast Alaska Needs Proportional Representation on University of Alaska Board of Regents - The Southeast Alaska delegation of the Alaska House of Representatives - Reps. Jonathan Kreiss-Tomkins (D-Sitka), Sam Kito III (D-Juneau), Dan Ortiz (I-Ketchikan), Justin Parish (D-Juneau), as well as Senator Dennis Egan (D-Juneau) - have sent a letter to Alaska Governor Bill Walker asking for the restoration of the region's representation on the University of Alaska Board of Regents in the next appointment cycle. A recent appointment to the Board of Regents has left Southeast Alaska with only one representative on the 11-member Board of Regents.

"Southeast Alaska, especially with UAS as the lead for the new Alaska College of Education, needs to be at the table," said Rep. Jonathan Kreiss-Tomkins (D-Sitka). "We, as Southeast legislators, are excited to work with the administration to help identify stellar candidates for the Board of Regents, and want to express our strong belief that the next round of appointments needs to restore balanced geographic representation." - More...
Wednesday PM - March 01, 2017

Alaska: Alaska's Inaugural License Plate Design Competition - Are you a kindergartener with an eye for color? Are you a professional artist looking for opportunities in an unusual medium? Are you an Alaskan looking to gain fame and recognition in both visual art and vehicular transportation?

Boy, have we got an opportunity for you.

Tuesday was the launch of Artistic License, Alaska's inaugural license plate design competition.

The idea is simple: the state of Alaska is opening a call to all Alaskans, to brainstorm, create, and submit designs for their ideal license plate.

A top-secret, celebrity panel of Alaskan judges (which will be revealed in coming weeks) will choose finalists, and a statewide vote by Alaskans — think American Idol, or Alaska Airlines' Paint-the-Plane competition — will decide the winning design.

The winning design will be available for all Alaskans to put on their cars as an official DMV-issued plate, but available only for a limited run through the next four years. The winning design will then be retired (thereby available only secondhand, perhaps as collectors' items), at which time a new statewide competition will begin, a new winning license plate design will be available on for the following four years and thereby retired, and so on and so forth. - More...
Wednesday PM - March 02, 2017


Fish Factor: Business Returns Home to Seldovia By LAINE WELCH - Puppy Love will soon be putting more people to work in Seldovia, a town of less than 300 people at the tip of the Kenai Peninsula.

The love comes in the form of salmon pet treats, formerly made in Anchorage and now ready to come home, thanks to funding from the Alaska Department of Commerce, Community and Economic Development.

"The goal was always to come back to Seldovia," said Brendan Bieri, Chief Operating Officer of Seldovia Wild Seafoods. "It's a value-added product, so it's not like we're processing and putting it on ice and shipping it across the bay. We're making and packaging it here, and we can palletize it and ship it at a cost that makes sense business-wise."

Bieri combines his tech-savvy marketing skills with the cooking know-how of his father, Michel, a trained chef who grew up in France and moved to Seldovia in 1986. The duo created a special smoked jerky recipe for the dog treats made from minced salmon.

"Michel is a great cook because he's got such a background in food chemistry. We made our own thing and we are really proud of it," Brendan said.

The Puppy Love line includes three items: jerky treats, trainers and sticks.

"It's all smoked salmon, shelf stable; you don't need to freeze it. Just keep it on the counter and it's good to go," he added.

The treats so far are sold at several feed and pet stores in Anchorage, as well as boutique shops. Bieri said they have interest from buyers in the U.S. and Asia and Europe. The focus now, though, is getting the new downtown plant operational to ramp up production,

The company plans to put at least 10 people to work when it's up and running, hopefully this spring, and purchase its salmon from local fishermen this summer.

Pet treats are a $2 billion dollar business and the Bieri's hope to bring a small portion of it to Seldovia. The Puppy Love line, Brendan said, is as much about promoting Seldovia as selling the treats.

"It's a beautiful area that we want to get people excited about again." - More...
Wednesday PM - March 01, 2017





Alaska Science: More tropical nights in Alaska's future? By NED ROZELL - By the end of this century, Alaskans may be enjoying tropical evening breezes for about a week each year. That's an increase from the almost zero such nights we currently savor.

A canoeist enjoys the Fortymile River on a hot summer day in 2013. Summer nights may be getting warmer in Alaska.
Photo by Ned Rozell

But it could happen, according to a graduate student who has tightened the grids of computer models to perhaps offer a more detailed glimpse of Alaska's future.

A tropical night is one with a low temperature of 68 degrees F or warmer. Right now, even the warmest places in Alaska hardly ever experience this. By the year 2100, the average number of tropical nights at some location in Alaska goes to 6.8. That's according to a computer climate model run by Rick Lader. He is a graduate student at the International Arctic Research Center in Fairbanks.

Most global climate models predict the future of ground temperatures and other variables in 60-mile squares. Because of Alaska's mountains and deep valleys that so affect weather and temperatures, Lader customized model results for 12-mile squares. His tweaks resulted in the ability to predict these changes for Alaska by the year 2100:

• Hotter summers: The number of days with temperatures higher than 77 degrees will triple in many places across the state.Warmer winters: Winters like 2015-2016, when the temperature did not fall below minus 30 in Fairbanks, will become the norm within the next 25 years.

• Higher low temperatures: The low temperature recorded in Fairbanks — minus 58 for the period of 1981 to 2010 — will be closer to minus 17 from 2071 to 2100.

• More hard rains: Because warmer air can hold more moisture, Lader found intense precipitation would rise statewide by 53 percent, likely leading to increased flash flooding and landslides across Alaska. - More...
Wednesday PM - March 01, 2017




COLUMNS - COMMENTARY


MONEY MATTERS: IS MARKET TIMING THE SECRET TO INVESTMENT SUCCESS? By MARY LYNNE DAHL, CFP® - Now that the U.S. stock market has topped the 21,000 point, there is a lot of speculation about the potential of it going even higher, or, conversely, dropping back down below the 21,000.

Getting to 21,000 was inevitable and only a matter of time. I am old enough and have been in the financial planning and investment business long enough to remember when the Dow Jones Industrial Average (DJIA) was at 850. Yep, 850. That was when Sir John Templeton shocked the world and predicted that "someday it will hit 10,000". He did not say when, just "someday". He was mocked by some and admired by others for his insights into the future. Well, it did hit 10,000 but not without some ups and downs. This pattern of gradual upward growth, with intermittent ups and downs, is normal. Some people who do not understand this pattern of ups, downs and overall growth believe that they should be in or out of the market depending on whether it will go up or down from wherever it is at a specific moment in time.

So, now that the Dow Jones Industrial Average (DJIA) has, indeed, topped 21,000 mark, some investors are pulling out and putting their money into cash, on the sidelines. The theory is that it has reached a high and will now take a major dive downwards. Well, maybe it will and maybe it won't. Maybe it will be a small drop or maybe it will be a big drop. Nobody knows for absolute certain. However, some people do believe that they have identified the tops and bottoms of market prices. The goal is to sell your shares when they are up and then repurchase them when they are cheaper, at the bottom of the market. This is called "timing" the market. It sounds good and some people will tell you that "market timing" is the secret to investment success. However, it doesn't work. It is not a valid investment strategy. - More...
Wednesday PM - March 01, 2017

TOM PURCELL: All Our Stuff's No Key to Happiness - Americans have way too much stuff.

According to the American Psychological Association, Americans "own twice as many cars per person, eat out twice as often and enjoy endless other commodities that weren't around" in 1957 - "big-screen TVs, microwave ovens, SUVs and handheld wireless devices, to name a few."

Yet we are LESS happy, according to a variety of studies, than we were six decades ago.

Frank Capra explored materialism in his classic 1938 movie, "You Can't Take It With You." The main character is an old fellow played by Lionel Barrymore. Friends and neighbors refer to him as "Grandpa." It took him a lifetime, but in his early 70s, he knows what is really important in life.

Thirty years earlier, Grandpa had been an up-and-coming businessman. He was on his way to acquiring great wealth. One day, after riding an elevator to his top-floor office, he didn't get out when the doors opened. - More..
Wednesday PM - March 01, 2017




Editorial Cartoon: Trump Growth Spurt
By Rick McKee ©2017, The Augusta Chronicle
Distributed to subscribers for publication by Cagle Cartoons, Inc.




Real Time U.S. Debt Clock
http://www.usdebtclock.org/

U.S. Inflation Calculator
Easily calculate the buying power of the US dollar & inflation rate from 1913-2016

U.S. Energy Info. Admin.
Heating Oil & Propane Update

Public Meetings & Info

Ketchikan Borough Assembly

Live video stream of current meeting
Archived videos
Agenda and Information Packets
Assembly Meeting Minutes
Borough Records
Calendar

Ketchikan Planning Commission

Live video stream of current meeting
Agenda, Information Packets & Minutes

Ketchikan City Council

View a Video of Meeting
Agenda & Information Packets

Ketchikan School Board

Live video stream of current meeting
Agenda & Information Packets


Gravina Access Project SEIS Alternatives Development

Gravina Access Website

Police Dispatches

AK Troopers Daily Dispatch
Ketchikan Police Reports
Juneau Police Reports

Ketchikan

Jobs
Ketchikan's Forecast
Satellite
Today's Weather Images
Marine Forecasts
AK Weathercams
Ketchikan Weather Data
Current AK Weather Map




CLASSIFIEDS' CATEGORIES

Public Meetings
Announcements
Upcoming Events
Boats, etc.
Help Wanted
For Sale / Free Stuff
Garage Sales
Homes / Apts/ Property
Pets
Wanted
Lost & Found
Publish Your Ad

Front Page Archives
Letter Archives
Jan. - March 2017

| | | | | | | |
| --- | --- | --- | --- | --- | --- | --- |
| S | M | T | W | T | F | S |
| 01 | 02 | 03 | 04 | 05 | 06 | 07 |
| 08 | 09 | 10 | 11 | 12 | 13 | 14 |
| 15 | 16 | 17 | 18 | 19 | 20 | 21 |
| 22 | 23 | 24 | 25 | 26 | 27 | 28 |
| 29 | 30 | 31 | 01 | 02 | 03 | 04 |
| 05 | 06 | 07 | 08 | 09 | 10 | 11 |
| 12 | 13 | 14 | 15 | 16 | 17 | 18 |
| 19 | 20 | 21 | 22 | 23 | 24 | 25 |
| 26 | 27 | 28 | 01 | | | |




Viewpoints,
Opinions/Letters
Basic Rules &
Freedom of Speech

Questions, please contact the editor at editor@sitnews.us or call 617-9696
Sitnews reserves the right to edit.

New regulations concerning common outfalls By Bill Elberson - Ketchikan residents that have septic tanks connected to an ocean outfall should check out the State DEC new regulations concerning common outfalls. - More...
Wednesday PM - March 01, 2017

Resolution to Investigate Possible Downstream Impacts to Water and Fish By Gavin C. Dirom - As an association representing responsible mineral explorers and developers, we read with interest a February 6 story published in SitNews from Ketchikan, Alaska, regarding House Joint Resolution 9 as introduced by Representative Dan Ortiz about mine development in British Columbia. Canadians respect the rights of citizens and legislative processes in other jurisdictions, including the recent American resolution calling "to investigate long-term, region-wide downstream effects of proposed and existing industrial development". We do, however, find the resolution puzzling given that as long-term good neighbours, the State of Alaska and Province of British Columbia, have already signed a Memorandum of Understanding that was further entrenched by a Statement of Cooperation agreement, to do essentially what Rep. Ortiz's resolution appears to be asking for. The agreement is already being implemented by Alaska and British Columbia to ensure that water quality and aquatic life will be monitored and studied in a comprehensive, bilateral approach between the two neighbouring jurisdictions on an ongoing basis. This is good. - More...
Sunday AM - February 26, 2017

Trump Jeopardizing National Security By Donald Moskowitz - As a former Naval Intelligence officer, I am concerned with the Administration's adverse impact on our national security. - More...
Sunday AM - February 26, 2017

Hiking Trails By Caden Mattson - I would like to share some information about hiking trails, specifically about good ones for dogs. Connell lake is a good trail because it isn't sloped and you could let the dog(s) off the leash an it is usually not crowded. Carlanna lake is a good inclined trail with a beautiful view of the mountains and the lake, however it is usually crowded on weekends. Ward creek trail is good because it is good for a quick walk that dogs would enjoy to play at. Salvage trail is good for getting dogs tired after the walk it's also sloped a lot of the trail. Rainbird trail is good because you can see the city from a distance, it's also very sloped and is very muddy sometimes. - More...
Sunday AM - February 26, 2017

Chaffetz and Murkowski By Ghert Abbott - Rep. Jason Chaffetz (R-Utah) is the chairman of the House Oversight Committee. The President's ongoing refusal to divest himself of the Trump Organization, along with the massive potential for corruption which has resulted from this decision, thus falls right within Chaffetz' purview. The Oversight Chairman has however steadfastly refused to hold any hearings on this issue, despite it often being front page news for the past three months. Instead, Chaffetz has decided that the best use of the Oversight Committee's time and resources is threatening to investigate the Office of Government Ethics for the office's public criticisms of the President. - More...
Friday PM - February 17, 2017

Roe v Wade By Mike Sallee - In the spirit of the recent women's marches around the world I offer a couple of citations. In one simple quote, Sister Joan Chittister, O.S.B. sums up the hypocrisy of many in the 'pro-life' movement: - More...
Friday PM - February 17, 2017

JUST CURIOUS: IS THERE A SOLUTION BESIDES MOVING OUT OF KETCHIKAN? By David G Hanger - I have recommended Rodney Dial's recent Sitnews commentary to a number of individuals as more or less required reading. I am a little bothered by the fact Rodney that put this stuff out there and have a disconnected telephone. So tell me, Rodney, you got a solution to this mess, or is it time to just get the hell out of here? - More...
Tuesday PM - February 14, 2017

Strong and effective schools By Rep. Dan Ortiz - This session, I am honored to be serving as Chair of the House Finance Department of Education and Early Learning Budget Subcommittee, which reviews Alaska's education budget. In this capacity I will closely examine Alaska's school funding, and the unique programs and services that support effective learning. - More...
Saturday AM - February 11, 2017

Meeting Alaska's Education Challenge By Dr. Michael Johnson - The most pressing issue for Alaska's public education system is the lack of a fiscal plan. Our state savings accounts are almost depleted due to the lack of agreement on a sustainable fiscal plan that will address the new economic normal for Alaska. Oil will not provide the income we have enjoyed in the past. We have to make some difficult choices. - More...
Saturday AM - February 11, 2017

Don't 'tear up' the Iran deal. Let it fail on its own. By U.S. Sen. Dan Sullivan - As a candidate, Donald Trump said he would "tear up" the Iran nuclear deal once elected. Many of us in the Senate strongly opposed this deal on substance — it provides the world's largest state sponsor of terrorism a pathway toward to nuclear weapons inside of a decade — and also on process. The Obama administration sought the approval of the U.N. Security Council, but essentially ignored the constitutional role of the Senate in seeking to finalize the deal as an executive agreement, not a treaty. As a result, President Trump would be within his rights and authority to undo the deal through executive action, particularly as Iran continued to show that it has no intention of abiding by the deal by launching yet another ballistic missile on Sunday (January 29th). - More...
Saturday AM - February 11, 2017

Webmail your letter or
Email Your Letter To: editor@sitnews.us

---

Articles & photographs that appear in SitNews may be protected by copyright and may not be reprinted or redistributed without written permission from and payment of required fees to the proper sources.

E-mail your news & photos to editor@sitnews.us

Photographers choosing to submit photographs for publication to SitNews are in doing so, granting their permission for publication and for archiving. SitNews does not sell photographs. All requests for purchasing a photograph will be emailed to the photographer.

The Local Paper is now available online.
Click here for this week's printed edition.