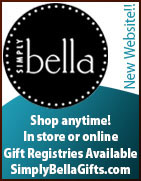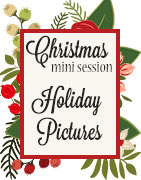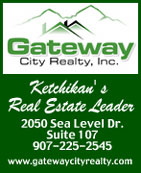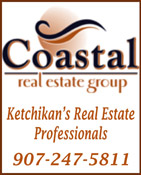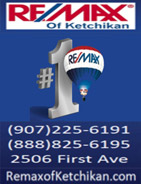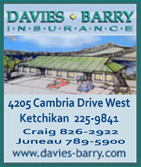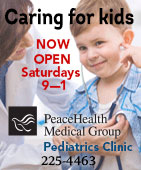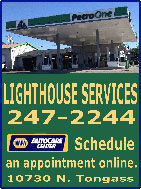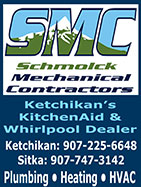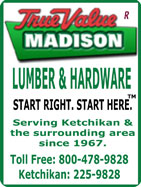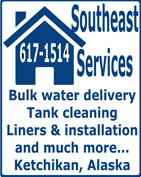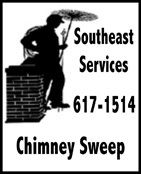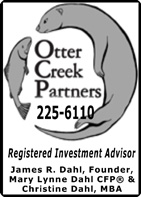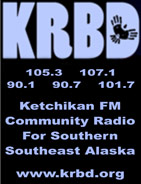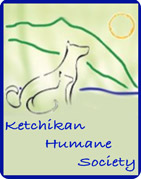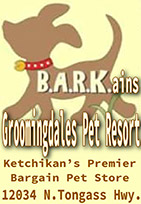 Contact


Call 617-9696


Webmail Letters


News Tips


Copyright Info


Archives
Quick News Search


Alaska


Ketchikan


SE Alaska


Alaska News Links
Columns - Articles


Dave Kiffer


Fish Factor


Money Matters
Historical Ketchikan


June Allen


Dave Kiffer


Louise B. Harrington
Ketchikan Arts & Events


Ketchikan Arts


Ketchikan Museums


KTN Public Library
Sports


Ketchikan Links
Public Records


FAA Accident Reports


NTSB Accident Reports


Court Calendar


Recent Filings & Case Dispositions


Court Records Search


Wanted: Absconders


Sex Offender Reg.


Public Notices
Weather, Webcams


Today's Forecast


KTN Weather Data


AK Weather Map


AK Weathercams


AK Earthquakes

TV Guide


Ketchikan
Ketchikan Phone Book


Yellow Pages


White Pages
Government Links


Local Government


State & National

Perseverance Lake
The photographer's awesome dog, Atticus, enjoying
his scenic outting to Perseverance Lake...
Front Page Photograph By A. BLAKE BROWN ©2015

Select your favorite Photo of the Month. The photographer with the most likes for the month will receive $100. Only LIKES on the SitNews' Facebook page will be counted. If you don't use FB, email your choice to the editor.
(Submit your photograph to be featured on the SitNews' front page. Email photo to editor@sitnews.us include your name and a brief photo description.)


Alaska: Governor says Alaska will play a role in refugee relocation efforts; Not all lawmakers agree - Alaska Governor Bill Walker joined other U.S. governors yesterday in a briefing with officials from the White House, Federal Bureau of Investigation, and U.S. State Department to learn about policies and procedures related to admitting Syrian refugees into the United States. The call was coordinated with the National Governors Association in an effort to educate governors on the process of bringing foreign refugees into the country, and address their concerns on the topic.

"I heard from White House Chief of Staff Denis McDonough and other federal officials [Tuesday] about the stringent vetting process that foreign refugees go through before ever entering the United States," said Governor Walker. "While I understand the issue of allowing refugees into our country and our state lands solely with the federal government, I will remain focused on making sure the vetting process we were briefed on [Tuesday] remains the most stringent refugee vetting process in the world."

According to the Governor's news release, since 2011, about 2,000 Syrian refugees have been admitted to the United States, however none have settled in Alaska. As described by White House officials today, the process for being admitted to the United States as a Syrian refugee can take up to two years, and requires rigorous background checks by the United Nation High Commissioner for Refugees, the U.S. State Department, and the U.S. Department of Homeland Security. Additionally, preference is given to women and children, and single Iraqi and Syrian men between the ages of 16 and 50 must go through additional security screening before being accepted.

Once granted refugee status in the United States, nongovernmental organizations on contract with the U.S. State Department determine where the refugees will be sent. In Alaska, refugee resettlement is coordinated by Catholic Social Services' Refugee Assistance Immigration Services program. Currently, Alaska receives about 120 refugees each year from war torn countries like Somalia, Burma, Sudan, the Congo, and Iraq.

"My highest concern is the safety of all Alaskans, and I appreciate the work being done by Catholic Social Services to help refugees settle in our state, and become valuable members of our community," Governor Walker said. "I am committed to working with the federal government to ensure the highest level of safety for the citizens of Alaska and the United States, and I want to make sure Alaska officials play a role in refugee relocations efforts in our state."

At the G-20 Summit in Antalya, Turkey, President Barack Obama underscored the need for nations around the world to unite against the threat of terrorism.

Obama speaking Sunday on the Syrian refugee crisis said, "When I hear folks say that, well, maybe we should just admit the Christians but not the Muslims; when I hear political leaders suggesting that there would be a religious test for which a person who's fleeing from a war-torn country is admitted, when some of those folks themselves come from families who benefitted from protection when they were fleeing political persecution—that's shameful. That's not American. That's not who we are. We don't have religious tests to our compassion."

U.S. Senator Lisa Murkowski (R-AK) prefers an immediate moratorium and released a statement Tuesday in response to concerns over whether or not to allow Syrian refugees into the United States.

Murkowski said, "I urge the President to agree to an immediate moratorium on granting asylum to Syrian refugees. A moratorium is necessary for the Congress and the American people to better understand the adequacy of our existing refugee vetting process and whether meaningful additional steps need to be taken when considering the applications of Syrian refugees. My view is that the security of Alaskans and all Americans must come first." - More...
Wednesday PM - November 18, 2015

Alaska: New Leadership for Department of Corrections Announced - Governor Bill Walker announced new leadership for the Department of Corrections this week. Walter Monegan III was named Interim Commissioner of the state agency, which oversees the confinement of inmates living in correctional facilities, halfway houses, and community jails across Alaska. This announcement comes in conjunction with the release of Governor Walker's administrative review of the Department of Corrections and its facilities.

"The core values of this administration include public trust, respect, and community service. Everything we say and do as an administration must reflect these values, and that begins with the leadership in every department," said Governor Walker on Monday. "I have asked Walt Monegan to step in as the Department of Corrections Interim Commissioner to help us get our house in order, and begin DOC on a path to build public trust and restore integrity."

Walt Monegan brings to this new role extensive experience in Alaska's public safety and criminal justice sectors. Monegan began his career in public service as a member of the United States Marine Corps, and later as a volunteer firefighter and medic. He went on to serve more than 33 years with the Anchorage Police Department, including five years as Chief of Police from 2001 to 2006. Upon retirement from APD, Monegan was appointed Commissioner of Alaska's Department of Public Safety from 2006 to 2008. Most recently, he was President of the Alaska Native Justice Center, a non-profit agency advocating for equality in Alaska's justice system. - More...
Wednesday PM - November 18, 2015



Alaska: U.S. Capitol Christmas tree is the first to come from Alaska; Companion Trees From Tongass By MARY KAUFFMAN - For more than 50 years, a tree has graced the West Lawn of the U.S. Capitol for the holiday season. This year, a 74' Lutz Spruce will be the first U.S. Capitol Christmas tree to come from Alaska and also the first tree to be transported by sea. The tree was prepared for the 4,000-mile expedition by land and by sea, and left the Chugach National Forest followed by a caravan of caretakers for the journey to the U.S. Capitol on October 27th. Alaska's special gift is scheduled to reach its final destination on November 19th. The lighting ceremony for the 2015 National Christmas Tree is scheduled for December 3rd.

U.S. Capitol Christmas tree's "Companion Trees" From Tongass National Forest: Seven "Companion Trees" are also being provided by the Tongass National Forest
Pictured: Art Williams (boat operator), Aaron Steuerwald (forester), Steve Hollis (seasonal forestry technician), and Crystal Vieira (seasonal forestry technician) loaded the trees cut in the Shoal Cove area which is accessed from Ketchikan by boat or float plane.
Photo courtesy U.S. Forest Service

The Chugach National Forest in partnership with nonprofit Choose Outdoors is bringing this special gift from Alaska to Washington, D.C. for the 2015 season with the help of Lynden Transport and its nationally recognized driver John Schank.

"This historic journey is only possible with the help of strong community partnerships throughout Alaska and beyond state lines," said Bruce Ward, founder of Choose Outdoors. "We're grateful for the time and resources Lynden Transport is providing to help make this the best tour to date."

"There is no one better to transport this precious cargo – the People's Tree – than our veteran driver John Schank," says Lynden Transport President Paul Grimaldi. "Lynden is an Alaska-based company and our roots run deep in the state. We are proud to be entrusted with the delivery of the national Christmas tree and delighted to support the U.S. Capitol Christmas Tree tour which provides communities with the opportunity to celebrate the spirit of the season. John will do a great job – just as he does every day he drives for Lynden."

Schank was recognized as the 2014 Driver of the Year by the Alaska Trucking Association (ATA) and received a letter of commendation from former Alaska Governor Sean Parnell for 37 years of accident-free driving over the treacherous Dalton Highway linking Fairbanks to Prudhoe Bay, Alaska. Schank has logged 5 million miles on the highway – more than any other driver in history.

Due to limit space and public safety at the Chugach tree location, the Oct. 27th ceremony was an invite only event. Following a brief ceremony and a blessing by John Ross from the Kenaitze Indian Tribe, the tree was felled by Chugach National Forest Certified C-Faller, Dan Osborn. Two massive cranes supported the tree which was carefully lowered onto a specially designed flatbed trailer with cribbing designed to support the trunk and branches. The total truck and trailer length is over 80-feet long. - More...
Wednesday PM - November 18, 2015





Ketchikan: Youth Advisory Council Meets - A mixture of juniors and seniors form the Ketchikan High School Youth Advisory Council, or Y.A.C. The group held their first 2015 fall meeting at Ketchikan High School with U.S. Forest Service specialists working on the amendment to the 2008 Tongass Land and Resource Management Plan.

Pictured from left to right: Patti Krosse (FS), Janette Turk (FS), Cameron Edwards, Sue Howle (FS), Rizza Rodriguez, Eliah Anderson, AJ Dela Cruz, Bernadette Franulovich, Katie Powers, Kaileigh Krosse, Cheyenne Mathews, Sage Acteson, Faith L. Duncan (FS)
Photo courtesy USFS

The need for the amendment or change comes from a July 2013 memo from U. S. Department of Agriculture Secretary Tom Vilsack (Secretary's Memorandum 1044-009) directing the Tongass to transition its forest management program to be more ecologically, socially, and economically sustainable, as well as information generated during the Five-Year Review of the Forest Plan in 2013. An amendment is needed to accelerate the transition to a young-growth forest management program, and to do so in a way that preserves a viable timber industry that provides jobs and opportunities for residents of Southeast Alaska. Changes to the Forest Plan are also needed to make the development of renewable energy resources more permissible, including access and utility corridors to stimulate economic development in Southeast Alaska communities. - More...
Wednesday PM - November 18, 2015

Ketchikan: New 5-Year $2.2 Million Title III Grant Awarded to UAS Ketchikan - The University of Alaska Southeast Ketchikan campus has been awarded a new $2.2 million 5-year Title III Alaska Native and Native Hawaiian Serving Institution grant from the US Department of Education. The purpose of the grant is to increase UASK's institutional capacity to deliver eLearning degree programs to Alaska Native and rural Alaskan students, ultimately providing more educational opportunities and student support services to students in small rural communities throughout Alaska. - More...
Wednesday PM - November 18, 2015

Ketchikan: Tongass Advisory Committee meets in Ketchikan - The ninth, and possibly final, meeting of the Tongass Advisory Committee (TAC) is Dec. 1-3, 2015, at the Best Western Plus Landing Hotel, Sunny Point Ball Room, 3434 Tongass Avenue, Ketchikan, Alaska.

TAC members advise and give recommendations to the Secretary of Agriculture through the Chief of the U.S. Forest Service. The membership represents a broad and diverse range of viewpoints and expertise, geographically diverse communities in and outside of Alaska, and people with a demonstrated commitment to working on collaborative solutions. - More...
Wednesday PM - November 18, 2015





Columns - Commentary

RICK JENSEN:

Politicians Peddle Fear Because it Works - Politicians and activists throughout the ideological spectrum use fear tactics to win.

Candidate Barack Obama portrayed Mitt Romney as an evil destroyer of businesses, even though Mitt's company saved many more companies than it lost.

The attack ad succeeded.

Republicans market "fear the socialist Bernie Sanders." Mike Huckabee claims Obama's terrible Iran acquiescence with lead Israelis to "the doors of the ovens." Liberals scream for you to fear the scary Tea Party and fear Dr. Ben Carson and his weird religion.

Why? It works.

Chapman University conducts an annual Survey of American Fears. Among their findings is nearly one fourth of Americans report having voted for a particular candidate due to their fears. - More...
Wednesday PM - November 18, 2015

DICK POLMAN: GOP Islamophobia is Back With a Vengeance - What a surprise. In the aftermath of Paris, Republicans have rediscovered one of their favorite illnesses, Islamophobia. Painting with a predictably broad brush, Marco Rubio compares Muslims to Nazis. Donald Trump talks about shuttering mosques. Ted Cruz and Jeb Bush want to ban all Syrian refugees who are Muslim, and admit only those who are Christian.

They'd probably laugh at this plea for tolerance, voiced by the president:

"Muslims make an incredibly valuable contribution to our country. Muslims are doctors, lawyers, law professors, members of the military, entrepreneurs, shopkeepers, moms and dads. And they need to be treated with respect."

Yeah, that Barack Obama is such a bleeding-heart, and his predictable response to our enemies is weakness.

Unfortunately, those aforementioned tolerance remarks were voiced six days after 9/11 by President George W. Bush.

Obama did make similar remarks on Tuesday, saying it's wrong to cull the ranks of Syrian refugees by practicing religious discrimination. He said that "slamming the door" would betray America's pluralistic values. - More...
Wednesday PM - November 18, 2015




Political Cartoon: Refugees


By Milt Priggee ©, www.miltpriggee.com
Distributed to subscribers for publication by Cagle Cartoons, Inc.




Real Time U.S. Debt Clock
http://www.usdebtclock.org/

U.S. Inflation Calculator
Easily calculate the buying power of the US dollar & inflation rate from 1913-2014

U.S. Energy Info. Admin.
Heating Oil & Propane Update

Public Meetings & Info

Ketchikan Borough Assembly

Live video stream of current meeting
Archived videos
Agenda and Information Packets
Assembly Meeting Minutes
Borough Records
Calendar

Ketchikan Planning Commission

Live video stream of current meeting
Agenda, Information Packets & Minutes

Ketchikan City Council

View a Video of Meeting
Agenda & Information Packets

Ketchikan School Board

Live video stream of current meeting
Agenda & Information Packets


Gravina Access Project SEIS Alternatives Development

Gravina Access Website

Police Blotters

AK Troopers Daily Dispatch
Ketchikan Police Reports
Juneau Police Reports

Ketchikan

Jobs
Today's Forecast
Satellite
Today's Weather Images
Marine Forecasts
AK Weathercams
Ketchikan Weather Data
Current AK Weather Map




CLASSIFIEDS' CATEGORIES

Announcements
Help Wanted
Job Wanted
For Sale / Free Stuff
Garage Sales
Homes / Apts/ Property
Pets
Wanted
Lost & Found
Publish Your Ad

Front Page Archives
Letter Archives
Sept. - Nov. 2015

| | | | | | | |
| --- | --- | --- | --- | --- | --- | --- |
| S | M | T | W | T | F | S |
| 30 | 31 | 01 | 02 | 03 | 04 | 05 |
| 06 | 07 | 08 | 09 | 10 | 11 | 12 |
| 13 | 14 | 15 | 16 | 17 | 18 | 19 |
| 20 | 21 | 22 | 23 | 24 | 25 | 26 |
| 27 | 28 | 29 | 30 | 01 | 02 | 03 |
| 04 | 05 | 06 | 07 | 08 | 09 | 10 |
| 11 | 12 | 13 | 14 | 15 | 16 | 17 |
| 18 | 19 | 20 | 21 | 22 | 23 | 24 |
| 25 | 26 | 27 | 28 | 29 | 30 | 31 |
| 01 | 02 | 03 | 04 | 05 | 06 | 07 |
| 08 | 09 | 10 | 11 | 12 | 13 | 14 |
| 15 | 16 | 17 | 18 | | | |


Viewpoints
Commentary
Opinions/Letters
Basic Rules &
Freedom of Speech

Questions, please contact the editor at editor@sitnews.us or call 617-9696
Sitnews reserves the right to edit.

KGBSD Budget Restraint By Agnes Moran - The Ketchikan Daily News editorial of November 13, 2015, took note of the fiscal difficulties facing the State of Alaska and the federal government. It cautioned the City and Borough governments to reach balanced and sustainable budgets. The editorial pleads, "We should take this opportunity to ensure that we can live within our municipal means next year and in the foreseeable future." The Ketchikan Gateway Borough School District (KGBSD) must heed that excellent advice also. - More...
Monday AM - November 16, 2015

Great ER in Ketchikan By Walt Hoefer - I lived in Ketchikan for 33 years. I have 3 kids and several grand kids living there. I had the chance to experience an eight hour stay in your ER back in June. - More...
Monday AM - November 16, 2015

Cost of Obama's visit By Margaret Cloud - It was recently stated in a letter published on November 11 that the cost of Obama's visit to Alaska was $600 million dollars. That number is very wrong. The cost was just under $600,000 and was for Anchorage police overtime and other expenses. - More...
Monday AM - November 16, 2015

2D Bar Code & Privacy By John Suter - In regards to the 2D bar code on the back of the Alaska State driver's license, the State of Alaska adding this 2D bar code is opening the door for Alaska State residents to be victimized. Many people have iPhones and you can go to the Apple Store to down load an App to scan the 2D bar code. Once someone uses this App to scan the 2D bar code, everything from birthdate, weight, hair color, address etc. is now stored into this person's iPhone. - More...
Wednesday PM - November 11, 2015

RE: Pesticides in our state By Jan Trojan - Excellent letter by the Wyatts! I raised the same issue here in Craig. I still have not received a letter back from the Governor. I do feel comforted that SEALASKA said not on SEALASKA Lands. I have also written both of our senators about the HB 1599 and not received a response from either if they would vote against. - More...
Wednesday PM - November 11, 2015

MARY POPPINS By Laura Plenert - Thank you First City Players, the magnificent cast and the behind the scenes folks of this weekend's production of 'Mary Poppins'. It was delightful from beginning to end. - More...
Wednesday PM - November 11, 2015

Open Letter To: Chief Admin. Officer and Chief Financial Officer PeaceHealth Ketchikan Medical Center By Clement Plamondon - Dear Mr. Tonjes, You recently mailed me yet another survey & form letter (two actually) requesting my time to help you improve your organization & facility. In the past I have completed & returned these forms. I now realize that, not only are such surveys Not in any way improving the services you offer, they are detrimental in that they waste time, money & resources generating reams of unread reports, tons of wasted paper & terabits of less than useless data to be correlated & analyzed. - More...
Wednesday PM - November 11, 2015

The bees all died in sprayed areas By Rudy McGillvray - So starts my latest rant, and it goes like this. If we as a community allow our town , Borough, and state to spray all the wild bushes in our beautiful state we will have NO BEES. Most likely because the sprays contains nicotinic acid or a similar type that kills bees. In fact, if one bee comes into contact with nicotine, goes back to the hive, one bee can poison the whole hive, and kill it out of existence; which is why this is not my first letter to Sitnews about Bees, and why they aren't around anymore. - More...
Wednesday PM - November 11, 2015

RE: Permanent Fund By Norma Lankerd - Like I stated, it was my opinion (and) I'm sure the Alaskan Government probably used part of the dividend to pay for the president's visit to Alaska, where else would they get the ¢600 million to pay for the president to be in Alaska for 4 days and 3 nights? I know Alaska doesn't have that kind of $$ to squander. - More...
Wednesday PM - November 11, 2015

Webmail your letter or
Email Your Letter To: editor@sitnews.us

---

Articles & photographs that appear in SitNews may be protected by copyright and may not be reprinted or redistributed without written permission from and payment of required fees to the proper sources.

E-mail your news & photos to editor@sitnews.us

Photographers choosing to submit photographs for publication to SitNews are in doing so, granting their permission for publication and for archiving. SitNews does not sell photographs. All requests for purchasing a photograph will be emailed to the photographer.

The Local Paper is now available online.
Click here for this week's printed edition.