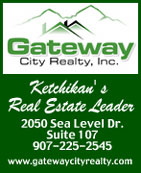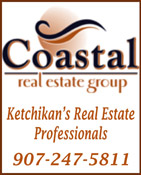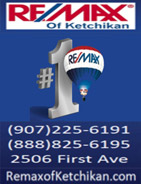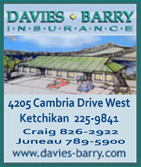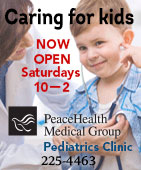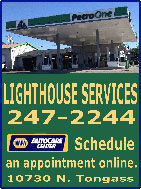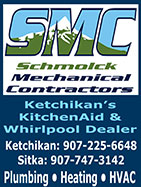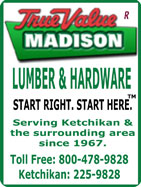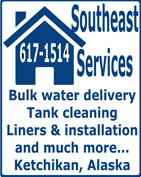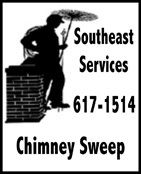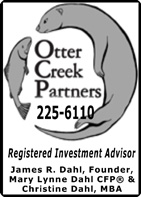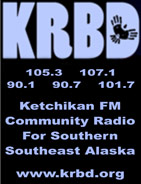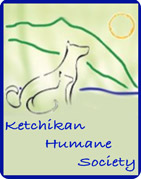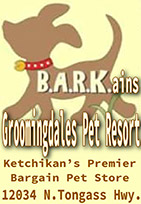 Contact


Call 617-9696


Webmail Letters


News Tips


Copyright Info


Archives
Quick News Search


Alaska


Ketchikan


SE Alaska


Alaska News Links
Columns - Articles


Dave Kiffer


Fish Factor


Money Matters
Historical Ketchikan


June Allen


Dave Kiffer


Louise B. Harrington
Ketchikan Arts & Events


Ketchikan Arts


Ketchikan Museums


KTN Public Library
Sports


Ketchikan Links
Public Records


FAA Accident Reports


NTSB Accident Reports


Court Calendar


Recent Filings & Case Dispositions


Court Records Search


Wanted: Absconders


Sex Offender Reg.


Public Notices
Weather, Webcams


Today's Forecast


KTN Weather Data


AK Weather Map


AK Weathercams


AK Earthquakes

TV Guide


Ketchikan
Ketchikan Phone Book


Yellow Pages


White Pages
Government Links


Local Government


State & National

Upper Silvis Lake
Upper Silvis Lake as viewed in October from Twin Peaks, approximately 5 &1/2 miles NE of Ketchikan. Likely the final clear, sunny view before the upper alpine snows begins to stick.
Front Page Photograph By KEN ARRIOLA ©2015
Select your favorite Photo of the Month. The photographer with the most likes for the month will receive $100. Only LIKES on SitNews' Facebook page will be counted. If you don't use FB, email your choice to the editor.
(Submit your photograph to be featured on the SitNews' front page. Email photo to editor@sitnews.us include your name and a brief photo description.)


Fish Factor: Fish pirates under fire By LAINE WELCH - Fish pirates are coming under fire as more countries band together to stop them from pilfering the world's oceans.

So called Illegal, Unreported and Unregulated (IUU) fishing accounts for one-fifth of global catches, according to the Global Ocean Commission, valued at $10 to $25 billion each year.

Last month, at its annual Intergovernmental Consultative Committee meeting held in Portland, Oregon, and after years in the making, the U.S. and Russia signed a bilateral agreement to combat IUU fishing. The pact, which has strong support from the Pacific Northwest/Alaska regions as well as environmental groups, aims to improve coordination among the multiple government agencies in both countries to combat IUU fishing.

That will mean a big break for Bering Sea king crab - the poster child for being whacked by a pirate fishery.

For decades, Alaska crabbers have competed against king crab illegally caught by Russian fleets. Direct losses to Bering Sea crabbers are estimated at $600 million since 2000, according to an analysis by the Juneau-based McDowell Group. Based on the weights of Russian crab purchased by global buyers versus official Russian harvest figures, pirated king crab totaled nearly 100 million pounds in 2013, accounting for 40 percent of the world market.

Mark Gleason, executive director of the trade group Alaska Bering Sea Crabbers, was thrilled with the US/Russia agreement.

"The fact that there has been a formal acknowledgement between the U.S. and Russia that illegal fishing is a problem, and it is an issue that is worthy of cooperation between our two countries – it is unprecedented, and a very welcome change," Gleason said, adding that it is hard to put a number on Alaska's fishing losses from the criminal activity.

"If we've lost $600 million because of decreased ex-vessel prices, then obviously the fishing dependent communities have also lost millions in taxes and landing revenues. So it's not just an issue that impacts crab harvesters, it hurts communities, the State of Alaska and frankly, it impacts the legal Russian producers because we all are competing in the same markets. So there's a lot of pain to go around."

Indeed there is. According to a 2014 study called "Estimates of illegal and unreported fish in seafood imports to the USA" in the journal Marine Policy, nearly 90 percent of U.S. seafood is imported, and as much as one-third of that is caught illegally or without proper documentation.

"This trade represents between 4 percent and 16 percent of the value of the global illegal fish catch and reveals the unintentional role of the USA, one of the largest seafood markets in the world, in funding the profits of illegal fishing," the study says.
Among the worst IUU violations: up to 40 percent of tuna imported to the U.S. from Thailand, nearly 45 percent of pollock imports from China, and 70 percent of salmon imports. (The latter species are likely to have been caught in Russian waters, but transshipped at sea and processed in China.)

The USA has been slow in imposing IUU trade regulations that require things like seafood traceability and certificates of origin. The primary U.S. law to discourage imports of illegally caught fish is the Lacey Act, which is intended to stop imports and sales of products that "are extracted in violation of the source country's conservation provisions or international law."

However, the Lacey Act as currently implemented does not include any proactive mechanisms for detecting illegal fish products as they enter the U.S. and can only be used to sanction violators once they have been discovered.

Meanwhile, the U.S./Russia Intergovernmental Committee will now begin developing a framework for implementation of the new IUU agreement to curtail pirate catches of crab, pollock, cod, salmon and other species.

An international Port State Measures Agreement (PSMA) that would cut off markets from fish pirates languishing in Congress, after being passed by the Senate a year ago. The Ports measure would strengthen port inspections, toughen standards for foreign flagged vessels and prevent illegal products from entering world markets. And in an IUU victory hailed last week, a Spanish court doled out three years in jail and $17 million in fines to Chilean toothfish pirates, who attempted to scuttle their falsely flagged boat, the F/V Thunder. - More...
Sunday PM - October 18, 2015


Alaska: Poldine Carlo Receives the 2015 Shirley Demientieff Award - Governor Bill Walker and Lieutenant Governor Byron Mallott presented the 2015 Shirley Demientieff Award to Poldine Carlo of Fairbanks last Thursday. They made the announcement at the annual Alaska Federation of Natives Convention in Anchorage. Governor Walker and Lt. Governor Mallott were joined by First Lady Donna Walker and Mrs. Toni Mallott to present the award.

"It is such an honor to present this year's Shirley Demientieff Award to Poldine Carlo," said Governor Walker.. "For decades, Poldine has spent countless hours mentoring and sharing her culture with younger generations. She is heavily involved in issues important to her community, and she has blessed the lives of so many Alaskans."

Born in Nulato in 1920, Poldine Carlo was raised by her grandparents, Joseph and Anna Stickman. Throughout her life, she has been a true Koyukon Athabascan culture bearer, passing on the language and native values that are deeply important to her. In 1978, Poldine wrote "Nulato: An Indian Life on the Yukon", which tells the story of her life as a young Athabaskan woman growing up in the 1920's and 1930's. Poldine is the proud mother of eight children and many grandchildren, and at the age of 94, attends every board meeting for the Fairbanks Native Association, Doyon Limited, and Denakkanaaga. - More...
Sunday PM - October 18, 2015

Alaska: Walker-Mallott Administration Establishes Tribal Advisory Council - Governor Bill Walker signed an administrative order last week at the 4th Annual AFN-NCAI Tribal Conference to establish a Governor's Tribal Advisory Council (GTAC) to improve the relationship between the state and the 229 federally recognized tribes in Alaska. Governor Walker first announced the creation of GTAC during a three-day visit in August with tribes in Akiachak, Tuluksak, Chalkyitsik and Haines.

"It was invaluable to hear directly from tribal leaders and village residents about their concerns and hopes," Governor Walker said. "Tribes are struggling to hold on to their centuries-old way of life—on land where their ancestors have lived for thousands of years. They want to maintain and preserve that connection for their children and grandchildren. But the high cost of energy and lack of infrastructure in some cases are preventing them from thriving."

Governor Walker said he hopes to form a partnership with GTAC to improve the lives of tribal members.

GTAC will be comprised of 11 council representatives, who represent Alaska's federally recognized tribes' interests in education, health care, subsistence, energy, public safety, justice, wildlife and fisheries, economic development, housing, language and culture, and transportation. The elected tribal leaders will be nominated by tribes and appointed by the governor. - More...
Sunday PM - October 18, 2015


Southeast Alaska: Old-Growth Logging The True Culprit Behind Drastic Wolf Declines in the Tongass Says Report - In response to an Alaska Department of Fish and Game report in May that revealed a drastic decline in the wolf population on Prince of Wales and surrounding islands, Audubon Alaska's science and policy team developed a report, Prince of Wales Wolves, examining the underlying reason for the decline.

Tongass Wolf
Image from Prince of Wales Wolves Report
Image By: J. Cannon, B. Armstrong

Audubon Alaska's science and policy team's concluded large-scale, old-growth, clearcut logging to be the culprit behind the wolf population decline on Prince of Wales and surrounding islands

"The alarming population decline is most immediately caused by the direct take of wolves from significant poaching and the unsustainable legal take authorized by the Alaska Department of Fish and Game, but the underlying cause is extensive logging and roads that initiate many harmful effects, including overharvest of wolves," said Melanie Smith, Audubon Alaska's Director of Conservation Science. - More...
Sunday PM - October 18, 2015

Alaska: Governor Announces Statewide Housing Summit - Governor Bill Walker announced last week his plans to host a statewide housing summit on January 6, 2016, to address the state's pressing housing needs. The announcement was made at a joint meeting of the Alaska Coalition to End Homelessness and the Governor's Council on Homelessness at the Marriott Hotel in Anchorage.

"The goal of this summit is to identify what the state can do to help local communities address their housing needs," Governor Walker explained. "Affordable housing is a top priority of my administration, and I am committed to work with local officials to find a proactive and collaborative solution to this problem."

Modeled off the Governor's Sustainable Future event in Fairbanks, the January 6 housing summit will provide an open dialogue for state officials, financers, realtors, builders, rural housing authorities, municipal leaders, and advocacy groups to develop impactful goals and measurable outcomes related to Alaska's housing shortage. In addition to the Governor's office, the event is being convened by Alaska Housing Finance Corporation, Cook Inlet Housing Authority, Alaska Coalition to End Homelessness, Rasmuson Foundation, the Alaska Mental Health Trust Authority, Cold Climate Housing Research Center and others. - More...
Sunday PM - October 18, 2015



Alaska - Nationwide: Excessive alcohol use continues to be drain on American economy - Excessive alcohol use continues to be a drain on the American economy, according to a study released by the Centers for Disease Control and Prevention (CDC). Excessive drinking cost the U.S. $249 billion in 2010, or $2.05 per drink, a significant increase from $223.5 billion, or $1.90 per drink, in 2006. Most of these costs were due to reduced workplace productivity, crime, and the cost of treating people for health problems caused by excessive drinking.

In Alaska the total cost of excessive drinking in 2010 was $827 million, at a cost of $2.25 per drink ($2.05 is the national average). Binge drinking was reported to be 77% of the cost in Alaska at $637 million.

Binge drinking nationwide, defined as drinking five or more drinks on one occasion for men or four or more drinks on one occasion for women, was responsible for most of these costs (77 percent). Two of every 5 dollars of costs -- over $100 billion -- were paid by governments.

"The increase in the costs of excessive drinking from 2006 to 2010 is concerning, particularly given the severe economic recession that occurred during these years," said Robert Brewer, M.D., M.S.P.H., head of CDC's Alcohol Program and one of the study's authors. "Effective prevention strategies can reduce excessive drinking and related costs in states and communities, but they are under used."

Excessive alcohol consumption is responsible for an average of 88,000 deaths nationwide each year, including 1 in 10 deaths among working-age Americans ages 20-64. - More...
Sunday PM - October 18, 2015




Columns - Commentary

JEFF LUND: Why I'd make a terrible Martian - So I'm reading The Martian and can't decide how many sols I'd make it. I don't even bother wondering if I'd survive long enough be rescued, just how many days I'd last.

Chances are I wouldn't make it any sols because if I were one of mankind's elite in the areas of engineering, botany, the medical field or navigation, we'd be in serious trouble. If I represented the epitome of anything, earth would be doomed.

All that aside, if we were to pretend that for some reason I was invited to NASA for astronaut tryouts…no. No way. I wouldn't even be there. One of my quotes to live by is, "If you're not ninja trained, you shouldn't attempt ninja things."

That applies to everything from cooking to space travel.

But okay, for the sake of this column, let's pretend I somehow got on NASA's radar and made the travel team. The anticipation of the launch alone would do me in. I can't sit in the same place for long. That's why I'm horrible in a kayak. That, and I'm the dude who rolls trying to get in. If I do get seated and out into the water, I get all tight and stiff. I feel like I'm going to flip and my legs feel like they're going to pass out if I don't move, stretch or otherwise relieve them from inactivity. Goodbye to all enjoyment. - More....
Sunday PM - October 18, 2015

DANNY TYREE: Everyone Should Help With Teen Read Week - True, my son Gideon is technically a PRE-teen, but he is such a voracious reader with such a large vocabulary that I feel I have a personal stake in promoting Teen Read Week (October 18-24).

Teen Read Week is an annual celebration of reading coordinated by the Young Adult Library Association. It spotlights the myriad resources and activities available to help teens build literacy skills while reading for the fun of it.

Projects such as Dolly Parton's Imagination Library put books in the hands of young children, but it behooves the entire community to keep the momentum going through the tumultuous teen years.

Teens, don't obsess over being labeled "egghead," "bookworm," "nerd," "geek" or "weirdo." Keep enriching your brain and someday your taunters will be more likely to call you "sir," "ma'am," "boss," "your honor" or "Mr./Ms. President."

Tone down your preoccupation with texting and social media just long enough to make new friends in books. According to the latest research, Tom Sawyer practically never shared a friend's nude selfie with the entire world.- More...
Sunday PM - October 18, 2015




Political Cartoon: Hot Potato War


By Steve Sack ©2015, The Minneapolis Star Tribune
Distributed to subscribers for publication by Cagle Cartoons, Inc.




Real Time U.S. Debt Clock
http://www.usdebtclock.org/

U.S. Inflation Calculator
Easily calculate the buying power of the US dollar & inflation rate from 1913-2014

U.S. Energy Info. Admin.
Heating Oil & Propane Update

Public Meetings & Info

Ketchikan Borough Assembly

Live video stream of current meeting
Archived videos
Agenda and Information Packets
Assembly Meeting Minutes
Borough Records
Calendar

Ketchikan Planning Commission

Live video stream of current meeting
Agenda, Information Packets & Minutes

Ketchikan City Council

View a Video of Meeting
Agenda & Information Packets

Ketchikan School Board

Live video stream of current meeting
Agenda & Information Packets


Gravina Access Project SEIS Alternatives Development

Gravina Access Website

Police Blotters

AK Troopers Daily Dispatch
Ketchikan Police Reports
Juneau Police Reports

Ketchikan

Jobs
Today's Forecast
Satellite
Today's Weather Images
Marine Forecasts
AK Weathercams
Ketchikan Weather Data
Current AK Weather Map




CLASSIFIEDS' CATEGORIES

Announcements
Help Wanted
Job Wanted
For Sale / Free Stuff
Garage Sales
Homes / Apts/ Property
Pets
Wanted
Lost & Found
Publish Your Ad

Front Page Archives
Letter Archives
Sept. - Oct. 2015

| | | | | | | |
| --- | --- | --- | --- | --- | --- | --- |
| S | M | T | W | T | F | S |
| 30 | 31 | 01 | 02 | 03 | 04 | 05 |
| 06 | 07 | 08 | 09 | 10 | 11 | 12 |
| 13 | 14 | 15 | 16 | 17 | 18 | 19 |
| 20 | 21 | 22 | 23 | 24 | 25 | 26 |
| 27 | 28 | 29 | 30 | 01 | 02 | 03 |
| 04 | 05 | 06 | 07 | 08 | 09 | 10 |
| 11 | 12 | 13 | 14 | 15 | 16 | 17 |


Viewpoints
Commentary
Opinions/Letters
Basic Rules &
Freedom of Speech

Questions, please contact the editor at editor@sitnews.us or call 617-9696
Sitnews reserves the right to edit.

RE: Wanted, Your Opinion By Rodney Dial - Representative Dan Ortiz, since you are asking for local input regarding state taxes; like you, last legislative session I watched the presentation of Mr. Teal, State Legislative Fiscal Analyst regarding the State deficit. I feel it is important for you to communicate to your constituents that even a whopping 10% State Income tax would only generate 100 million annually, or approximately 1/30th of the current budget deficit. The primary reason being that according to the State Department of Commerce, Community and Economic Development only about 300 thousand of the State's 750 thousand residents are considered gainfully employed. Further, approximately 47% of those gainfully employed pay no Federal Income taxes and under the proposed State income tax legislation would pay no State income taxes if instituted. In essence this means that an State Income tax would be paid by roughly 180 thousand, of the 750 thousand population base. - More...
Sunday PM - October 18, 2015

Leave the Permanent Fund Dividend alone By David G. Hanger - If a business voluntarily de-funds itself by giving away all of its products for free or for much less than their cost, no one is going to be surprised when the business crashes, nor is anyone likely to have sympathy for the bonehead who did this to himself. Certainly no one is obligated to re-fund him because he was stupid enough to de-fund himself. So why should anyone in the private sector be expected to re-fund the government when that government decides of its own volition to de-fund itself? - More...
Tuesday AM - October 13, 2015

Steps for Change By Diane Gubatayao - October is both Domestic Violence Awareness Month and National Bullying Prevention Month. In some respects the two are related as they both involve interpersonal violence. Two years ago, we learned from the UA Justice Center Victimization survey that 50% of women in Ketchikan report being the victim of domestic or sexual violence in their lifetime. That's one out of two; perhaps your friend, your neighbor, your relative, your co-worker, or perhaps you. And we also know from youth surveys that bullying is a serious issue for our students. - More...
Tuesday AM - October 13, 2015

Gun control By Norbert Chaudhary - I'm a firm believer in the Second Amendment and this talk of gun restrictions has me deeply disturbed. Now Obama wants to take executive action forcing typical average Americans who sell more than 50 guns per year to be treated the same as any other gun dealer! This will require them to have background checks done on every single person they sell guns to! - More...
Tuesday AM - October 13, 2015

Federal taxes By Rudy McGillvray - I too support, Mr. Brooks and his idea for National Sales tax, for the reason that every one's money is his own and should only be taxed when he decides to spend some, to get needed or wanted items. - More...
Tuesday AM - October 13, 2015

Alaska Marine Highway System By Brita Alander - Remember the friendly days of our State Ferry System? The State Marine Highway would change schedules for our students' sporting events or other community events like Gold Medal. - More...
Tuesday AM - October 13, 2015

Putin It To Obama By Donald A. Moskowitz - President Putin just put it to President Obama concerning the situation in Syria.
They had a discussion about military involvement in Syria, and Putin convinced Obama the Russian air units in Syria would help with attacks on ISIL. However, Putin never considered attacking ISIL because his military forces are in Syria to bolster the Assad regime, and therefore they are bombing the U.S. backed anti-Assad rebels; and Russian ground forces are attacking the anti-Assad forces. - More...
Tuesday AM - October 13, 2015

Income Tax Records Vulnerable to Hackers By Wiley Brooks - The Internal Revenue Service said recently that hackers had gained access to the tax returns of more than 300,000 people, a far higher number than the agency had reported previously. The current income tax system continues to make all of us vulnerable to hackers stealing our identities and our tax refunds. Only the FairTax® can stop this invasion of our privacy. Here is a quote from Dan Pilla (founder and director of the Tax Freedom Institute) discussing IRS hacking: "This is just one more reason we have to consider fundamental changes to the tax system. Not even a flat tax will fix the problem of ID theft since a flat tax still requires both the filing of tax returns and the blizzard of information the IRS lusts after. Only a national retail sales tax can solve this massive problem because only that system can once and for all dam the river of data flowing to the federal government." The software used by the IRS is 14 years old. A politically devised bureaucratically controlled government agency cannot keep pace with today's fast-moving high-technology. - More...
Wednesday PM - October 07, 2015

Webmail your letter or
Email Your Letter To: editor@sitnews.us

---

Articles & photographs that appear in SitNews may be protected by copyright and may not be reprinted or redistributed without written permission from and payment of required fees to the proper sources.

E-mail your news & photos to editor@sitnews.us

Photographers choosing to submit photographs for publication to SitNews are in doing so, granting their permission for publication and for archiving. SitNews does not sell photographs. All requests for purchasing a photograph will be emailed to the photographer.

The Local Paper is now available online.
Click here for this week's printed edition.