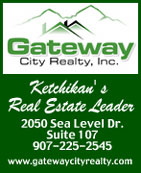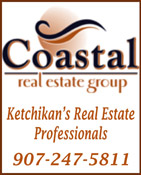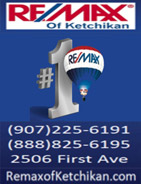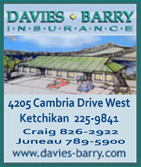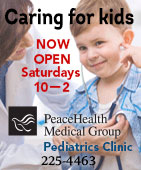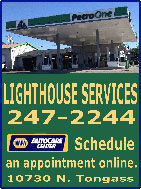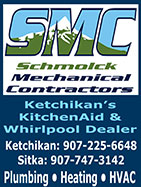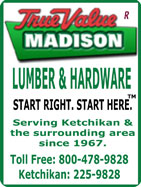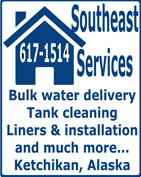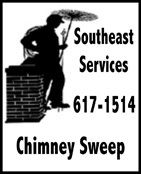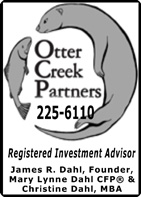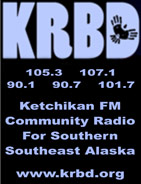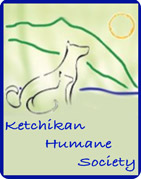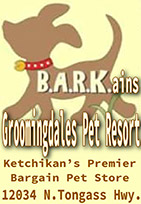 Contact


Call 617-9696


Webmail Letters


News Tips


Copyright Info


Archives
Quick News Search


Alaska


Ketchikan


SE Alaska


Alaska News Links
Columns - Articles


Dave Kiffer


Fish Factor


Money Matters
Historical Ketchikan


June Allen


Dave Kiffer


Louise B. Harrington
Ketchikan Arts & Events


Ketchikan Arts


Ketchikan Museums


KTN Public Library
Sports


Ketchikan Links
Public Records


FAA Accident Reports


NTSB Accident Reports


Court Calendar


Recent Filings & Case Dispositions


Court Records Search


Wanted: Absconders


Sex Offender Reg.


Public Notices
Weather, Webcams


Today's Forecast


KTN Weather Data


AK Weather Map


AK Weathercams


AK Earthquakes

TV Guide


Ketchikan
Ketchikan Phone Book


Yellow Pages


White Pages
Government Links


Local Government


State & National

Colors of Sunrise
Ketchikan's sunrise, Monday. The colors of the sunrise (or sunset) result from a phenomenon called scattering. Because the sun is low on the horizon, sunlight passes through more atmosphere than during the day. More atmosphere means more molecules to scatter the violet and blue light away from your eyes. The other colors continue on their way to your eyes. This is why sunrises and sunsets are often yellow, orange, and red.
Front Page Photograph By ADELINA FERGUSON ©2015
Select your favorite Photo of the Month. The photographer with the most likes for the month will receive $100. Only LIKES on SitNews' Facebook page will be counted. If you don't use FB, email your choice to the editor.
(Submit your photograph to be featured on the SitNews' front page. Email photo to editor@sitnews.us include your name and a brief photo description.)


Southeast Alaska: Scientists conduct full necropsy to determine what killed "offshore" killer whale - A collaborative team of scientists is investigating what caused the death of a female killer whale found on a beach in Portage Bay, Kupreanof Island, northwest of Petersburg. The team was able to reach the 17.4 foot long carcass on Monday to conduct a full necropsy, after Sunday's plans fell through due to bad weather.

NOAA Fisheries' Sadie Wright collecting a skin sample from the killer whale.
Photo John Moran, NMFS Marine Mammal Health and Stranding Program permit 18786

A local Petersburg man reported the freshly dead whale to NOAA Fisheries Alaska Marine Mammal Stranding Network on Friday. NOAA Fisheries immediately dispatched an advance team to secure the whale on the beach in preparation for the necropsy. A photo taken by that advance team helped to identify the animal as an "offshore" killer whale.

The teeth were flattened to the gumline, indicating it was either a very old animal, or an offshore whale. Experts from the killer whale research community identified the animal as 0059, a female offshore first identified in the early 1990s, with documented sightings from California to the Bering Sea. - More...
Tuesday PM - October 20, 2015

Southeast Alaska: Federal investigators find East Coast school subject to repatriation law - Federal investigators have found that an East Coast school which had planned to sell Southeast Alaska Native objects in its possession is subject to the Native American Graves Protection and Repatriation Act (NAGPRA) and is not in compliance with the law.

The U.S. Department of the Interior has given the Andover Newton Theological School (ANTS) of Massachusetts 45 days to respond to its decision, which was issued in late September and recently obtained and made available by Juneau-based Sealaska Heritage Institute (SHI).

The decision sends a strong message to institutions that own Native collections and receive federal funding, said SHI President Rosita Worl, who filed the complaint earlier this year in an attempt to stop the sale.

"The ruling was forceful and very clear, and there is no room for misconceptions. If an entity owns Native objects and receives federal funds, they must comply with NAGPRA," Worl said.

The collection contains 1,100 objects, including 125 works of Native American art representing fifty-two tribes in the United States and Canada that have been accessible to the public through the Peabody Essex Museum, which notified tribes in June about the planned sale. Sealaska Heritage Institute's Council of Traditional Scholars confirmed in July that at least one object in the school's possession - Gooch Kuyéik Náxw, or Halibut Hook with Wolf Spirit - was a sacred object and object of cultural patrimony.




Photo of Gooch Kuyéik Náxw, or Halibut Hook with Wolf Spirit, from the Peabody Essex Museum.

In its complaint, SHI argued that the school was subject to NAGPRA because it processes federal student aid funds. In the September letter to the school written by Principal Deputy Assistant Secretary for Fish and Wildlife and Parks Michael Bean, the federal government found that ANTS is subject to NAGPRA because it receives financial assistance through the U.S. Dept. of Education.

The agency also found that the school had control of at least one NAGPRA cultural item, the Gooch Kuyéik Náxw, which is "both a sacred object and an object of cultural patrimony, as the terms 'sacred objects' and 'cultural patrimony' are defined under the Act," Bean wrote.

In its complaint, SHI argued that the school was subject to NAGPRA because it processes federal student aid funds. In the September letter to the school written by Principal Deputy Assistant Secretary for Fish and Wildlife and Parks Michael Bean, the federal government found that ANTS is subject to NAGPRA because it receives financial assistance through the U.S. Dept. of Education.

The agency also found that the school had control of at least one NAGPRA cultural item, the Gooch Kuyéik Náxw, which is "both a sacred object and an object of cultural patrimony, as the terms 'sacred objects' and 'cultural patrimony' are defined under the Act," Bean wrote.

The agency found that ANTS is out of compliance because it failed to complete a summary of its collection for Indian tribes or Native Hawaiian organizations by April 20, 2010 as required by NAGPRA.

"I have determined that the alleged failure to comply has been substantiated. Additionally, the Department of the Interior wishes to advise you that the National NAGPRA Program is ready to assist Andover Newton in achieving NAGPRA compliance," Bean wrote. - More...
Tuesday PM - October 20, 2015

Southeast Alaska: Fast food appeals to humpback whales By LAUREN FRISCH - Four humpback whales in Southeast Alaska have discovered their own fast-food restaurant. The whales have been eating juvenile chum and coho salmon at hatchery release sites in Chatham Strait, near Sitka. While the hatchery fish are likely a negligible portion of humpback whale diets overall in Southeast Alaska, this feeding habit could be an important strategy for a few individuals and could have a substantial effect on revenue for the region's fisheries.

Hidden Falls hatchery release site in Kasnyku Bay.
Photo by Ellen Chenoweth

Ellen Chenoweth, a Ph.D. student at the University of Alaska Fairbanks School of Fisheries and Ocean Sciences, is studying which whales are feeding on the juvenile salmon and why they are choosing to feed there.

Wild juvenile salmon are likely a normal part of a humpback whale's diet. In addition, there are plenty of humpback whales that swim by the hatcheries without interest. If Chenoweth can pinpoint why certain whales are choosing the hatchery fish when it's time for a meal, she can work with hatchery managers to suggest release strategies so hatcheries aren't creating all-you-can-eat buffets for hungry whales.

Juvenile salmon bred in hatcheries in Chatham Strait are raised in captivity for six to 18 months before they are released to live in the ocean for two to six years. After this period, the anadromous salmon come back to the release site to spawn. Enough fish need to return each year to give the hatchery adequate genetic diversity to successfully breed the next year's stock, and to fill the holds of the trollers, seiners and gillnetters that support hatchery operations.

Juvenile salmon are released into the ocean in large, dense schools. These schools can be an efficient source of food for predators because they maximize the number of calories predators take in per bite.

Eating is hard work for a humpback whale. Humpbacks are bulk filter feeders, meaning they eat a lot of small fish per bite. The whales feed by diving from the surface to the depth of their prey, lunging quickly at the prey, taking a mouthful, and then resurfacing for air. By expanding their throats, whales can suck in a volume of water equal to their body weight with a single mouthful. Then they filter out food with their baleen and spit out the remaining water. - More...
Tuesday PM - October 20, 2015

National: Social Security Cost of Living Increase Equals Exactly.... Nothing By MARY KAUFFMAN - Last Thursday, we learned from the Social Security Administration (SSA) that consumer prices were down over the past year. This led the Social Security Administration to announced that monthly Social Security and Supplemental Security Income (SSI) benefits for nearly 65 million Americans will not increase in 2016.

Cost-Of-Living Adjustments, or COLAs, are tied to inflation and have averaged an increase of about 2.2 percent annually over the last 15 years for Social Security recipients. For the third time since 2009, Social Security recipients won't be getting a cost of living adjustment in 2016.

The Social Security Act specifies a formula for determining each COLA which appears to have become the ultimate barometer of inflation. According to the formula, COLAs are based on increases in the Consumer Price Index for Urban Wage Earners and Clerical Workers (CPI-W). CPI-Ws are calculated on a monthly basis by the Bureau of Labor Statistics. - More...
Tuesday PM - October 20, 2015






Columns - Commentary

RON PAUL: Debt Ceiling Debate Ignores Warfare-Welfare State - The U.S. Treasury's recent announcement that the government will reach the debt ceiling on November 3 means Congress will soon be debating raising the government's borrowing limit again. Any delay in, or opposition to, raising the debt ceiling will inevitably be met with hand-wringing over Congress' alleged irresponsibility. But the real irresponsible act would be for Congress to raise the debt ceiling.

Cutting up its credit card is the only way to make Congress reduce spending. Anyone who doubts this should listen to the bipartisan whining over how sequestration has so drastically reduced spending that there is literally nothing left to cut. But, according to the Heritage Foundation, sequestration has only reduced spending from $3.6 trillion to $3.5 trillion. Only in D.C. would a less than one percent spending reduction be considered a draconian cut.

Defense hawks have found a way around sequestration by shoving billions of dollars into the Overseas Contingency Operations (OCO) account. OCO spending is classified as "emergency" spending so it does not count against the spending limits, even when OCO is used for items that do not fit any reasonable definition of emergency. - More...
Tuesday PM - October 20, 2015

JOSEPH COTTO: Could Medicare be Obamacare's Savior? - Like it or not, the Patient Protection and Affordable Care Act is the law of the land. Whether or not it will prove to protect patients and facilitate affordable medical care is another story.

Beyond any partisan rhetoric, it does seem that the PPACA will benefit many lower income Americans. While this is good news for a segment of society which has been treated like cattle by insurance companies for generations on end, all is not well for everybody else.

Lower insurance costs for the hard-pressed are being subsidized by those in the middle and upper classes. This is manifested in the cost of policies skyrocketing to an extent which most could hardly imagine.

A great deal on the right have been calling for the PPACA — colloquially referred to as "Obamacare" — to be repealed. While many have suggested alternative policies, it appears unlikely that any of these will seriously help the men, women, and children who have been abused by for-profit healthcare.

Really now, does anybody believe that whichever 'solutions' the Republican Congress trots out won't boil down to repealing bans against screening those with preexisting conditions and allowing insurance companies to raise rates even though their loyal customers are in no position to pay? - More...
Tuesday PM - October 20, 2015




Political Cartoon: Biden Time


By Steve Sack ©2015, The Minneapolis Star Tribune
Distributed to subscribers for publication by Cagle Cartoons, Inc.




Real Time U.S. Debt Clock
http://www.usdebtclock.org/

U.S. Inflation Calculator
Easily calculate the buying power of the US dollar & inflation rate from 1913-2014

U.S. Energy Info. Admin.
Heating Oil & Propane Update

Public Meetings & Info

Ketchikan Borough Assembly

Live video stream of current meeting
Archived videos
Agenda and Information Packets
Assembly Meeting Minutes
Borough Records
Calendar

Ketchikan Planning Commission

Live video stream of current meeting
Agenda, Information Packets & Minutes

Ketchikan City Council

View a Video of Meeting
Agenda & Information Packets

Ketchikan School Board

Live video stream of current meeting
Agenda & Information Packets


Gravina Access Project SEIS Alternatives Development

Gravina Access Website

Police Blotters

AK Troopers Daily Dispatch
Ketchikan Police Reports
Juneau Police Reports

Ketchikan

Jobs
Today's Forecast
Satellite
Today's Weather Images
Marine Forecasts
AK Weathercams
Ketchikan Weather Data
Current AK Weather Map




CLASSIFIEDS' CATEGORIES

Announcements
Help Wanted
Job Wanted
For Sale / Free Stuff
Garage Sales
Homes / Apts/ Property
Pets
Wanted
Lost & Found
Publish Your Ad

Front Page Archives
Letter Archives
Sept. - Oct. 2015

| | | | | | | |
| --- | --- | --- | --- | --- | --- | --- |
| S | M | T | W | T | F | S |
| 30 | 31 | 01 | 02 | 03 | 04 | 05 |
| 06 | 07 | 08 | 09 | 10 | 11 | 12 |
| 13 | 14 | 15 | 16 | 17 | 18 | 19 |
| 20 | 21 | 22 | 23 | 24 | 25 | 26 |
| 27 | 28 | 29 | 30 | 01 | 02 | 03 |
| 04 | 05 | 06 | 07 | 08 | 09 | 10 |
| 11 | 12 | 13 | 14 | 15 | 16 | 17 |
| 18 | 19 | 20 | | | | |


Viewpoints
Commentary
Opinions/Letters
Basic Rules &
Freedom of Speech

Questions, please contact the editor at editor@sitnews.us or call 617-9696
Sitnews reserves the right to edit.

Avoid the Frenzy - Enroll in Health Coverage Early By Susan Johnson - Many people find the frenzied pace of November and December a bit overwhelming. School concerts, parent-teacher conferences, holiday parties and events, shopping, work deadlines, inclement weather, family visits, travel, additional church and community activities, and other events can leave individuals and families stretched thin and exhausted. If you pick up a winter cold or the flu during this period, it's even worse. - More...
Tuesday PM - October 20, 2015

RE: Wanted, Your Opinion By Rodney Dial - Representative Dan Ortiz, since you are asking for local input regarding state taxes; like you, last legislative session I watched the presentation of Mr. Teal, State Legislative Fiscal Analyst regarding the State deficit. I feel it is important for you to communicate to your constituents that even a whopping 10% State Income tax would only generate 100 million annually, or approximately 1/30th of the current budget deficit. The primary reason being that according to the State Department of Commerce, Community and Economic Development only about 300 thousand of the State's 750 thousand residents are considered gainfully employed. Further, approximately 47% of those gainfully employed pay no Federal Income taxes and under the proposed State income tax legislation would pay no State income taxes if instituted. In essence this means that an State Income tax would be paid by roughly 180 thousand, of the 750 thousand population base. - More...
Sunday PM - October 18, 2015

Leave the Permanent Fund Dividend alone By David G. Hanger - If a business voluntarily de-funds itself by giving away all of its products for free or for much less than their cost, no one is going to be surprised when the business crashes, nor is anyone likely to have sympathy for the bonehead who did this to himself. Certainly no one is obligated to re-fund him because he was stupid enough to de-fund himself. So why should anyone in the private sector be expected to re-fund the government when that government decides of its own volition to de-fund itself? - More...
Tuesday AM - October 13, 2015

Steps for Change By Diane Gubatayao - October is both Domestic Violence Awareness Month and National Bullying Prevention Month. In some respects the two are related as they both involve interpersonal violence. Two years ago, we learned from the UA Justice Center Victimization survey that 50% of women in Ketchikan report being the victim of domestic or sexual violence in their lifetime. That's one out of two; perhaps your friend, your neighbor, your relative, your co-worker, or perhaps you. And we also know from youth surveys that bullying is a serious issue for our students. - More...
Tuesday AM - October 13, 2015

Gun control By Norbert Chaudhary - I'm a firm believer in the Second Amendment and this talk of gun restrictions has me deeply disturbed. Now Obama wants to take executive action forcing typical average Americans who sell more than 50 guns per year to be treated the same as any other gun dealer! This will require them to have background checks done on every single person they sell guns to! - More...
Tuesday AM - October 13, 2015

Federal taxes By Rudy McGillvray - I too support, Mr. Brooks and his idea for National Sales tax, for the reason that every one's money is his own and should only be taxed when he decides to spend some, to get needed or wanted items. - More...
Tuesday AM - October 13, 2015

Alaska Marine Highway System By Brita Alander - Remember the friendly days of our State Ferry System? The State Marine Highway would change schedules for our students' sporting events or other community events like Gold Medal. - More...
Tuesday AM - October 13, 2015

Putin It To Obama By Donald A. Moskowitz - President Putin just put it to President Obama concerning the situation in Syria.
They had a discussion about military involvement in Syria, and Putin convinced Obama the Russian air units in Syria would help with attacks on ISIL. However, Putin never considered attacking ISIL because his military forces are in Syria to bolster the Assad regime, and therefore they are bombing the U.S. backed anti-Assad rebels; and Russian ground forces are attacking the anti-Assad forces. - More...
Tuesday AM - October 13, 2015

Income Tax Records Vulnerable to Hackers By Wiley Brooks - The Internal Revenue Service said recently that hackers had gained access to the tax returns of more than 300,000 people, a far higher number than the agency had reported previously. The current income tax system continues to make all of us vulnerable to hackers stealing our identities and our tax refunds. Only the FairTax® can stop this invasion of our privacy. Here is a quote from Dan Pilla (founder and director of the Tax Freedom Institute) discussing IRS hacking: "This is just one more reason we have to consider fundamental changes to the tax system. Not even a flat tax will fix the problem of ID theft since a flat tax still requires both the filing of tax returns and the blizzard of information the IRS lusts after. Only a national retail sales tax can solve this massive problem because only that system can once and for all dam the river of data flowing to the federal government." The software used by the IRS is 14 years old. A politically devised bureaucratically controlled government agency cannot keep pace with today's fast-moving high-technology. - More...
Wednesday PM - October 07, 2015

Webmail your letter or
Email Your Letter To: editor@sitnews.us

---

Articles & photographs that appear in SitNews may be protected by copyright and may not be reprinted or redistributed without written permission from and payment of required fees to the proper sources.

E-mail your news & photos to editor@sitnews.us

Photographers choosing to submit photographs for publication to SitNews are in doing so, granting their permission for publication and for archiving. SitNews does not sell photographs. All requests for purchasing a photograph will be emailed to the photographer.

The Local Paper is now available online.
Click here for this week's printed edition.