Friday
January 21, 2005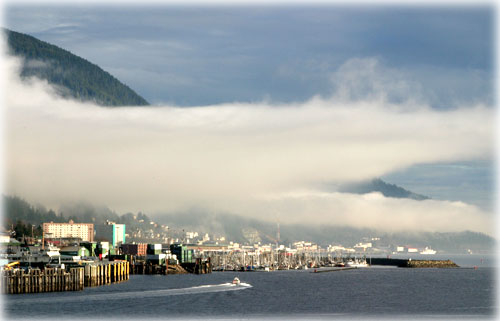 Fog Over Ketchikan
Front Page Photo by Lisa Thompson
Viewpoints
Opinions/Letters

Third Avenue Bypass by Rhonda Erickson - Friday


Totemland Topics by Neil Gray - Friday


Traffic Pet Peeve by Janelle Hamilton - Friday


3rd Avenue Bypass & Ecotopia by Glen Thompson - Friday


More Viewpoints/ Letters


Publish A Letter
Ketchikan: Borough Drops White Cliff Property On City Government by Joseph Branco - In an apparent 'Mission Impossible' exercise, the Borough skillfully disposed of a lingering problem to the unsuspecting City government. In a letter cleverly disguised as a human resources document and laced with headaches and liabilities was the deed and keys to the White Cliff property. Much like a junior-high romance gone sour, the news and belongings were delivered via letter with no explanation and no sign of respect to the City. During the City Council meeting Thursday night, members discussed the outcome and strange circumstances resulting in the transfer of responsibility concerning the property. - More...
Friday - January 21, 2005
Ketchikan: Silver Lining Retail Store Closing - After approximately 20 years, NorQuest Seafoods is closing its Silver Lining retail outlet in the Westflight Building.
"When Silver Lining started back in the early 1980's, there really wasn't any place in Ketchikan where you could buy fresh seafood," said Leigh Gerber, NorQuest's plant manager. "That's changed in recent years and more opportunities are now available. It's become more difficult to compete in this climate." - More...
Friday - January 21, 2005
National: Government growth ... tanks reign ... elms make comeback - Expect President Bush to use his Feb. 2 State of the Union address to persuade Congress it's time to freeze federal spending and tame the Washington Leviathan.
That old Leviathan is sure one tough beast to bring to heel. Since Bill Clinton famously used his 1995 State of the Union address to declare, "The era of big government is over," the number of civilian employees on the federal payroll has barely budged, from 2.8 million in 1996 to 2.7 million in 2003. The federal judiciary has actually added 6,000 federal employees since 1995, to 35,000 on its payroll today. - More...
Friday - January 21, 2005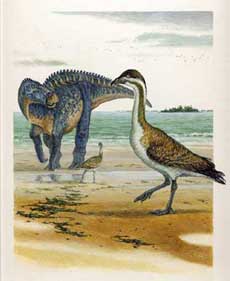 A reconstruction by well-known dinosaur artist Michael Skrepnick shows Vegavis in the immediate foreground with a duckbill dinosaur (hadrosaur) in the background.
Copyright Michael Skrepnick 2005.
Courtesy North Carolina State University
Science: Relatives of Living Ducks, Geese and Chickens Existed Alongside
Dinosaurs More Than 65 Million Years Ago by Mick Kulikowski - Newly published North Carolina State University research into the evolution of birds shows the first definitive fossil proof linking close relatives of living birds to a time when dinosaurs roamed the earth. - More...
Friday - January 21, 2005
Alaska: Tsunamis a constant threat in Alaska by Ned Rozell - With a death toll of more than 226,000 people as of mid-January 2005, the December 2004 Indian Ocean tsunami will probably be the worst natural disaster in our lifetimes. Some longtime Alaskans remember a similar terrible event.
On March 27, 1964, a magnitude 9.2 earthquake ripped through the sea floor in Prince William Sound and generated local and Pacific-wide tsunamis that killed 106 people in Alaska and others as far away as California. Though the death toll in 1964 is miniscule compared to the Indian Ocean disaster, quotes from Alaska survivors on a new video and DVD are similar to those from India, Sri Lanka, Thailand and Sumatra. - More...
Friday - January 21, 2005
Alaska: Sinking coastlines may precede large subduction zone quakes - Some massive earthquakes like the one that generated the recent tsunami in South Asia are preceded by slight sinking along nearby coastlines two to five years before the rupture, according to a new study by scientists from Dalhousie University in Nova Scotia, the University of California, Berkeley, and the Alaska Division of Geological and Geophysical Surveys. - More...
Friday - January 21, 2005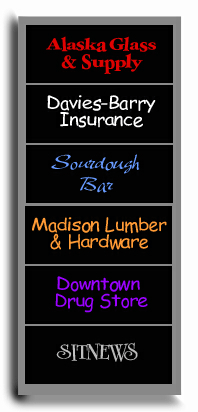 The June Allen Column
is made possible in part by these sponsors. Cick on each name to visit each web site.
June Allen Column

L. Ron Hubbard's Alaska Adventure; His long winter in Ketchikan - For such a small city in such a remote location, Ketchikan has had its fair share of experience in welcoming the rich and famous. Names that come to mind are Bing Crosby, John Wayne, Cary Grant, as well as Olivia Newton-John, Bill Gates, and Chubby Checker - plus many, many others! Unlike today's notables who arrive by cruise ship for brief visits, earlier celebrity visitors usually came in on their own or someone else's yacht. Most enjoyed Ketchikan's sights, sounds and attractions for at most a few days. But one unexpected visitor found himself stranded for the winter! - Read the rest of this story by June Allen...
Wednesday - January 19, 2005

ACS Bids for KPU Telecom: ACS a longtime presence

Betty King the Dog Lady; Ketchikan's one-woman humane society

Ketchikan, Alaska - Let There Be Light! -- Citizens Light & Power and then KPU

The State Capitol and Its Marble and keeping the capital in Juneau

A Legendary Mountain of Jade; Just one of Alaska's Arctic Wonders

John Koel, Baker to Banker; An eccentric philanthropist

Harold Gillam: A Tragic Final Flight; Ketchikan remembers the search

Ketchikan's 'Fish House Tessie'; She was proud of the nickname

Fairbanks: Golden Heart City; A story of its founding

Remembering 'Swede' Risland (1915-1991);The town's most memorable logger

Read more feature stories by June Allen...

Copyright Applies - Please obtain written permission before reproducing photographs, features, columns, etc. that are published on SitNews.
---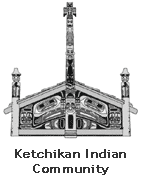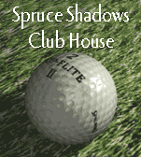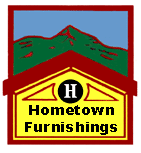 Ketchikan Consolidation
Commission
KCC Web Site
Next Meeting: Friday - January 21, 2005 - 6 pm - Regular Meeting - City Council Chambers


Agenda


Item E1


Item F


Item G 1&2
Local Boundary Commission - Ketchikan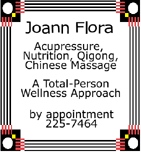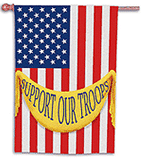 'Our Troops'