Monday
December 27, 2004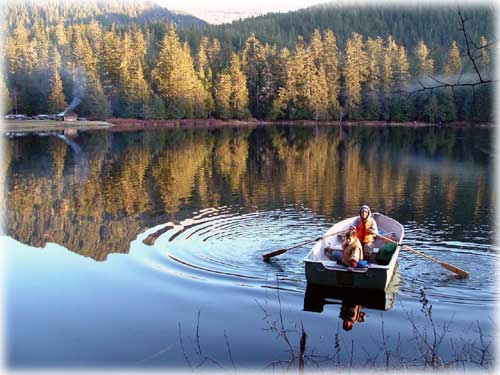 'Sunny Day'
At Ward Lake Sunday, Alicia Howard (rowing) and her brother
Ethan Howard enjoy the sunny day. - More...
Front Page Photo by Chris Wilhelm
Editorials
Go away, 2004 by Jay Ambrose - Get thee behind us, 2004. It was hardly the worst of years, but it was a year of economic readjustment, of hellish war in Iraq and of a presidential contest that seemed as if it would never end. ... - More...
Alaska CapitOl or CapitAl move news by June Allen - Lately, letters to the editor have been popping up in newspapers across the state about yet-another, revived "capitAl" move effort. - More...
Viewpoints
Opinions/Letters

Still fail to see the point by Bill Thomas Sr. - Monday


New procedures? by Archie Inoncillo - Monday


Operation Christmas by Sharyl Whitesides - Sunday


Re: The $50K Cat by Bob Ciminel - Saturday


Thank You by Cecelia Johnson - Saturday


$50K Cat by Mark Neckameyer - Saturday


Kudos by Jim Scanlon - Saturday


Viewpoints/ Letters


Publish A Letter
The top national and international news stories of 2004 - In case you missed it, the United States held an election this year. -- President Bush's thin but decisive victory over Democratic rival John Kerry on Nov. 2, a determination that bears heavily on other major issues like Iraq and the war on terror, heads Scripps Howard News Service's list of the Top 10 news stories of 2004. - More...
Monday - December 27, 2004
Top 10 business stories of 2004 - 1. The plummeting value of the U.S. dollar had repercussions for both consumers and governments. The United States had trouble selling its debts, which contributed to higher interest rates and a rise in the cost of imported goods in the United States. On the upside, some U.S. companies had higher sales overseas and Europeans flocked to the United States to scoop up bargains. - More...
Monday - December 27, 2004
The Top 10 entertainment stories of 2004 - 1. A flash of Janet Jackson's nipple during the Super Bowl halftime show got the Federal Communications Commission all hot and bothered, but had a chilling effect on broadcasters. The fear of FCC fines for "indecency" caused radio stations and the networks to grow cautious, and prevented many ABC stations from airing the World War II movie "Saving Private Ryan" uncut because of profanity.
Columnists

Michael Reagan: Endurance Wins Wars - Once upon a time, Americans recognized the unpleasant fact that, as Sherman said, "war is hell," and they acted accordingly, accepting the pain and the losses as the price that had to be paid for victory. - More...
Monday - December 27, 2004

Betsy Hart: We're worrying too much - There's one story that to me best epitomized the American psyche, or maybe I should say one of the worst aspects of the American psyche, in 2004. -- It wasn't the election, the war in Iraq, or even the fascination with the Laci Peterson murder. -- It was the flu vaccine shortage. - More...
Monday - December 27, 2004
Preston MacDougall: Chemical Eye on Cathedrals in Science - The Duomo, mitered canal gates and The Last Supper. Those are the three things that most strongly resonate in my memory long after Carlo Gatti, my friend, chemistry collaborator and tour guide all in one, transformed the Italian Renaissance from chapters in art books, and the dash between 1400 and 1600 in history books, into magnificent, moving and colorful reality. You can experience this too, if you go to Milan, in the Lombardy region of northern Italy. - More...
Monday - December 27, 2004
Ketchikan

Calendar - Meetings...


Today's Forecast


Ketchikan Police Report


AST's Daily Dispatch

Front Page Archives

Jason Love: Loud and Near - So I walked into the dentist's office, and the lobby was packed. No. Packed. I wasn't surprised. My dentist has two modes: deliberate and not-that-hurried. It doesn't matter if there's one person waiting or twenty -- he is going cover current events and flossing procedure before you step out of that chair. - More...
Monday - December 27, 2004

Phoebe Newman: Thank You, KPU! - Thirty thousand little lights.. hung along the road.. sparkled in the winter night .. and caused an overload. - More...
Monday - December 27, 2004
Dear Crabby: Missing Home - I moved to New Jersey 5 years ago, but I find myself thinking about home every day. I lived in Ketchikan most all my life and I can't seem to stop wondering why I left. I guess what really upsets me is, I've lost many friends and family while residing here in Jersey due to work and medical. Due to a car accident I'm stuck here. - More...
Monday - December 27, 2004

Confidentially Yours: When young girls 'fall in love'... by Jewel Kats and Dave Silverberg - Dear Jewel, I'm in Grade 10 and I have a crush on a co-op student from the university. He works as an office assistant in our school and I recently started noticing him. I pass him during lunch and he smiles. He actually asked me my name, but I doubt he's interested in me and only regards me as a kid. There is a huge gap in our ages, he's turning 20 and I'm still 15. I think he's just trying to be polite and I know that in his position he can't be interested in young girls, but I feel that this rejection is affecting my self-confidence. I find myself quieter in class. Can you please help me? - NEEDS CONFIDENCE BOOST - More...
Monday - December 27, 2004
---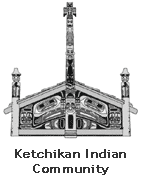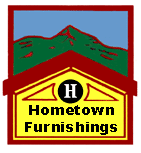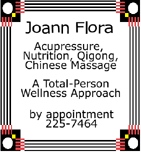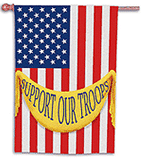 'Our Troops'