Wednesday
December 08, 2004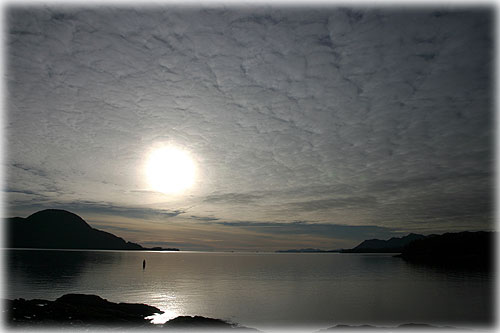 'High Noon'
Front Page Photo by Carl Thompson
Columnist

Dick Morris: To Save The U.N., Cut The Dues - Whether the United Nations were located in New York or in Geneva, Congress cannot and should not continue to spend our money paying dues to an organization that will not open its records to our elected officials who are seeking to investigate numerous reports of corruption reaching high up in the U.N. organization. - More...
Wednesday - December 08, 2004
Viewpoints
Opinions/Letters

Coaching by Kevin Johnson - Wednesday


RE: Building Permit? by Chuck Dearden - Wednesday


Fund raising is a full-time job by Marya Tyler - Wednesday


Call me a slowpoke by Charlotte Glover - Wednesday


Not right by Ashley McColley - Wednesday


More Viewpoints/ Letters


Publish A Letter
December 2004
Click on the date for stories and photos published on that day...

| | | | | | | |
| --- | --- | --- | --- | --- | --- | --- |
| S | M | T | W | T | F | S |
| 28 | 29 | 30 | 01 | 02 | 03 | 04 |
| 05 | 06 | 07 | 08 | 09 | 10 | 11 |
| 12 | 13 | 14 | 15 | 16 | 17 | 18 |
| 19 | 20 | 21 | 22 | 23 | 24 | 25 |
| 26 | 27 | 28 | 29 | 30 | 31 | |

Alaska: Holland America Line operating company agrees to plead guilty to illegal discharge of 20,000 gallons of untreated sewage into Juneau Harbor - Officials announced Tuesday that HAL Maritime Ltd ("HAL"), an Operating Company of Holland America Line Cruise Ships, has agreed to plead guilty to federal criminal charges arising out of the negligent discharge of 20,000 gallons of untreated sewage into Juneau harbor from the cruise ship Ryndam in August 2002.
The United States Attorney's Office for the District of Alaska filed criminal charges
against HAL under a federal law passed in 2000 that makes it a crime for cruise ships to discharge untreated sewage into the waters surrounding Alaska.

Seeking to resolve the federal charges, HAL entered into a plea agreement with the United States in which it accepts responsibility for causing 20,000 gallons of untreated sewage to be discharged from the cruise ship Ryndam while it was docked in Juneau on August 17, 2002. - More...
Wednesday - December 08, 2004
Alaska: Governor Murkowski pleased with Ryndam Settlement - Governor Frank H. Murkowski said Tuesday he is pleased with the settlement between Holland America Lines and the U.S. Attorney's Office for an incident in which the cruise ship Ryndam illegally discharged 20,000 gallons of raw sewage into Juneau harbor in August 2002.
As a result of the settlement, Holland America will pay a $200,000 federal fine. It will pay an additional $500,000 in restitution to prevent and mitigate future impacts from cruise ship that enter the coastal environments of Southeast Alaska. Holland America will spend an additional $1.3 million to implement a Focused Environmental Compliance Plan that puts in place new environmental safeguards and comprehensive training onboard its fleet of ships. - More...
Wednesday - December 08, 2004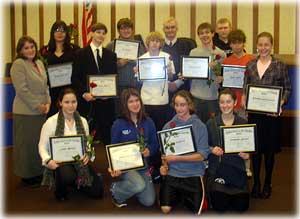 KYC's 9th Graduating Class
Photo by Gretchen Klein

Ketchikan: Youth Court Holds 9th Graduation - The Ketchikan Youth Court held its 9th graduation ceremony Friday at the State Office Building in downtown Ketchikan. To meet requirements to be sworn in as a Youth Court member, one must successfully complete the Youth Court class and successfully pass the youth bar exam.
Superior Court Judge Trevor Stephens officiated over the ceremony and explained the seriousness of the tasks ahead of the new Youth Court members. Following tradition, after being sworn in, each graduate was presented a certificate and a rose.
Over 50 people attended the graduation. Graduating Friday were Jordan Alguire, Samantha Barne, Robyn Buchanan, Michael Herrick, Susie McKee, Jordan Phillips, Ian Rodgers, Graham Seibel, Kyle Seibel, Rebekah Wiedenhoeft, Tara Wilhelm and Russell Kaehler. Special awards were presented by the Ketchikan Youth Court to Pat Chapman, Tammy Chavarria and Jonathan Makua for Outstanding Service. - More...
Wednesday - December 08, 2004
---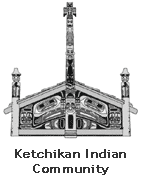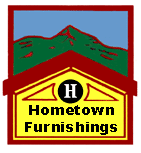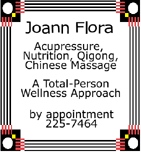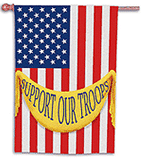 'Our Troops'