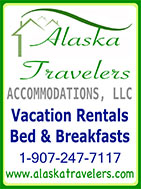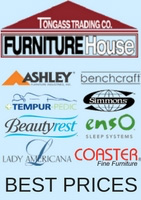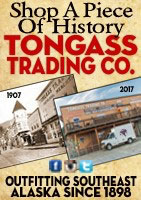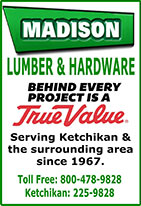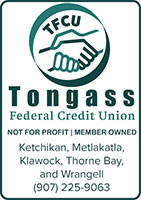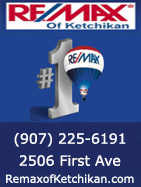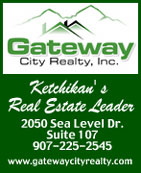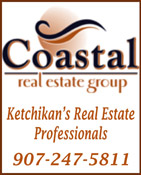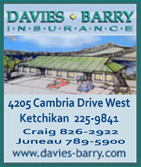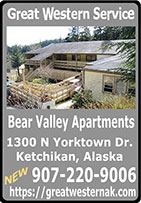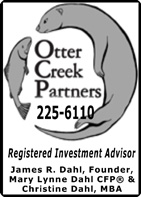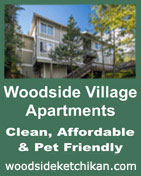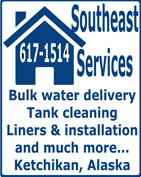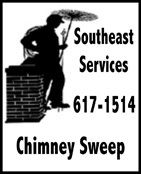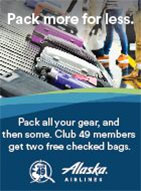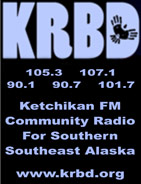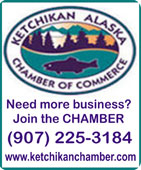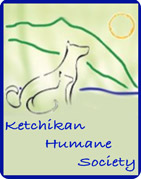 Contact


Webmail Letters


News Tips


Copyright Info


Archives
Quick News Search


Alaska


Ketchikan


SE Alaska
Columns - Articles


Dave Kiffer


Money Matters
Historical Ketchikan


June Allen


Dave Kiffer


Louise B. Harrington
Ketchikan Arts & Events


Ketchikan Arts


Ketchikan Museums


KTN Public Library
Sports


Ketchikan Links
Public Records


FAA Accident Reports


NTSB Accident Reports


Court Calendar


Recent Filings & Case Dispositions


Court Records Search


Wanted: Absconders


Sex Offender Reg.


Public Notices


AST Daily Dispatch


KTN Police Reports


Juneau Police Reports
Weather, Webcams


Today's Forecast


KTN Weather Data


AK Weather Map


AK Weathercams


AK Earthquakes
TV Guide


Ketchikan
Ketchikan Phone Book


Yellow Pages


White Pages
Government Links


Local Government


State & National

Ryus Bay
Look closely and you might see what appears to be an eagle-shaped cloud floating over Ryus Bay in the Duke Island area.
Front Page Feature Photo By ADAM BREMER ©2017

Alaska: 19,000 State Workers Receive Pink Slips By MARY KAUFFMAN - Today, nearly 19,000 State of Alaska employees will receive pink slips. Unless the Alaska Legislature passes a budget in the next month, all non-essential state services will shut down July 1st.

Some members of the Alaska House Majority Coalition pose for a photo last week with arms crossed showing their resolve for their proposed Education Tax aka State Income Tax plan.
Pictured is Dan Oriz (i-Ketchikan), third from right.
Photo courtesy Alaska House Majority Coalition

The Alaska Legislature is currently in a 30 day Special Session called by Governor Bill Walker to address the FY 2018 budget, oil and gas tax credit reform, several revenue measures, and a bill to help respond to the opioid epidemic in Alaska. The Special Session is scheduled to end on June 16th. A possible government shutdown in Alaska would occur on July 1st if a budget compromise is not reached.

Governor Bill Walker commented on the layoff notices in a prepared statement saying, "This action is not just about government jobs; it affects the overall economy and will hit the private sector as well as public services.

Walker said, " The government employees who will be forced to stop work are the people who process your fishing permits, business licenses, driver's licenses, and record home sales - among many other services they provide. They also have families to feed, and mortgage and car payments to make."

"I'm disappointed these layoff notices had to go out - -but legislative leadership in both the House and the Senate have assured me they are actively working toward a compromise, and have asked that I give them one more day to reach a solution. I have honored that request, and will address tomorrow what they have accomplished. We must have a complete fiscal plan before July 1st. Alaskans deserve no less."

According to the Alaska Senate Majority, the Democrat-led House continues to block progress in the second week of the special session in a political game to win support for their tax plans, making losers of everyday Alaskans facing the growing threat of lost services and economic disruption.

If an operating budget isn't passed by July 1, all state government operations will come to a halt, putting more than 15,000 state workers out of work and depriving thousands of Alaskans access to public services they use daily.

Alaska House Republicans say they remain firmly opposed to allowing a government shutdown, and to wasting any more time or public money. According to the House Republicans, Alaska House Democrats hold the power to schedule conference committee meetings that can move Alaska forward and pass a budget that Alaskans can afford.

In the face of the unfortunate and unnecessary threat of a government shutdown hanging over Alaskans' heads, House Republicans are urging residents to take action now to complete any business dependent on state services prior to July 1.

"This is the third year in a row that extended budget negotiations have threatened thousands of hard-working state employees' jobs. Our Coalition is seeking long-term fiscal solutions to prevent this scenario playing out year after year," said Speaker of the House Rep. Bryce Edgmon (D-Dillingham).

Edgmon stated in a press release, "Protecting vital state services remains a core principle of our Coalition. We understand how disruptive the ongoing budget negotiations are to people's lives, not just for state employees, but for anyone who wants to buy a home, renew a driver's license, or engage in any of the multitude of other transactions or activities in which the State of Alaska plays a role."

"I want to stress that we are committed to passing a budget as soon as possible because a government shutdown is not an acceptable outcome to this legislative session," saud Edgmon.

The Alaska Senate's fiscal solution calls for a spending cap to limit future government growth, uses Permanent Fund earnings to help pay for government and a dividend and makes about $200 million in operating budget reductions. The Senate protected working Alaskans from an income tax proposed by the House Democrats. And, the Senate concurred with the House and Governor in eliminating cash payments for tax credits to the oil industry, a move that will save the state up to $200 million per year. - More...
Thursday PM - June 01, 2017





Alaska: Alaska Seeks to Intervene in Lawsuit Challenging Congressional Review Act - The State of Alaska filed a request yesterday to intervene in support of U.S. Department of Interior Secretary Ryan Zinke in a federal lawsuit brought by the Center for Biological Diversity.

An Alaska Wolf
Photo by Tracy Brooks, USFWS.

The lawsuit challenges the validity of the Congressional Review Act, under which Congress and the President recently revoked regulations adopted by the U.S. Fish and Wildlife Service that would have restricted hunting methods and means on refuges throughout Alaska. The plaintiff claims the Congressional Review Act is unconstitutional and wants to reinstate the hunting restrictions. The State is seeking to join the lawsuit to defend the repeal of the restrictions.

"The elimination of the improper hunting restrictions allows the State to continue managing wildlife for all Alaskans," said Department of Fish and Game Commissioner Sam Cotten. "We understand the importance of wildlife to our state and our focus is on maintaining populations into the future."

Quoting a news release for the Alaska Department of Law, the State supports use of the Congressional Review Act, and had urged the Alaska delegation to take action under the law to revoke the regulations. This law allows Congress with approval from the President to repeal regulations adopted within 60 legislative days (which could be as long as 6 months) of the previous administration, and this is the first time it has been used to address a regulation intended to impact a single state.

"We are pleased that our congressional delegation made it a priority to reverse these unnecessary hunting restrictions affecting 80 million acres in Alaska," said Attorney General Jahna Lindemuth. "The rules adopted by the last administration clearly infringed on Alaska's sovereign right to manage the harvest of fish and game in Alaska."

The State filed a separate lawsuit challenging the regulations in January, along with a challenge to similar regulations adopted by the National Park Service. The State filed an amended complaint in that lawsuit yesterday, and is now waiting for a response from the federal government.

The Center for Biological Diversity sued the Trump administration on April 20, 2017 over the constitutionality of the Congressional Review Act about a month after President Donald Trump overturned limits on how certain animals can be killed in national wildlife refuges in Alaska.

In the first constitutional challenge of its kind, the Center for Biological Diversity sued the Trump administration on April 20, 2017 for repealing protections for wolves, bears and other wildlife on Alaska's national wildlife refuges. - More...
Thursday PM - June 01, 2017

Climate: How bad could Trump's Paris Agreement withdrawal be? A scientist's perspective By ROBERT KOPP, Rutgers University - Even before the Paris Agreement was signed in December 2015, market forces and policy measures were starting to tilt the world toward a lower-carbon future. U.S. carbon dioxide emissions peaked in 2007, and Chinese emissions may have peaked in 2014. Solar energy, wind and energy storage are expanding rapidly.

Yet as a climate scientist and a climate policy scholar, I know market forces and current policies are far from adequate to limit the rise in global temperatures, as envisioned in the Paris Agreement.

And so the Trump administration's decision to withdraw from the Paris Agreement could have a range of consequences for the United States and for humanity. But how broad will these impacts be?

Part of the uncertainty stems from how the climate system will respond to humanity's greenhouse gas emissions. If we are lucky, the climate will be less sensitive than scientists think is most likely; if we are unlucky, it will be more sensitive. But most of the uncertainty arises from how the 194 other signatories of the Paris Agreement and the global economy will respond to Trump's decision. - More...
Thursday PM - June 01, 2017




Ketchikan: PeaceHealth Ketchikan has a new pediatrician - Stacey Schmidt MD began her Alaska practice at PeaceHealth Medical Group Pediatrics in early April afer years of experience as a Pediatric Emergency Room Physician at the North Central Baptist Pediatric Center in San Antonio, Texas.

Stacey Schmidt MD
Photo courtesy PeaceHealth Ketchikan Medical Center

She was also a professor at the University of Texas Health Science Center where she taught nurses and medical students about the care of children in emergency situations. It was there she did her residency.

Medicine is a calling for Dr. Schmidt. "It's half art," she said. "It's how we make connections to our patients." Afer years of Emergency Department work she said she's looking forward to building those connections, "I want to be able to follow my patients and advocate for them as they grow."

Dr. Schmidt knows how to tell a good story and the one about how she got here is wonderful.

She and a friend were on an Alaskan cruise in summer 2013. They decided to take a fishing excursion. They were fishing for fish but that wasn't all she caught. "I walked down the dock," she said, "and there he was."

Brian Rigneisen is skipper of the charter boat Sierra Dawn. They laughed and talked the whole time and then she went home to Texas. A few months later she wrote him a note. He wrote back. One thing led to another, as things sometimes do, and they married in late spring last year. - More...
Thursday PM - June 01, 2017

Prince of Wales:. Pickup Collides With Downed Tree, Woman Killed - This morning, at approximately 03:46 AM, Alaska State Troopers on Prince of Wales received a report of single vehicle Motor Vehicle Collision near Mile Post 18 of the Hydaburg Hwy.

Initial investigation by the Troopers revealed Gilbert Johnson Jr age 25 of Angoon, was driving a 1995 Chevrolet pickup when it left the roadway and collided with a downed tree.

Johnson, as well as two passengers, were transported to Alicia Roberts Medical Clinic in Klawock. - More...
Thursday PM - June 01, 2017





COLUMNS - COMMENTARY

JOHN L. MICEK: Griffin's Stunt the Latest Slide into Incivility - An anonymous reader of the newspaper I work for had a lot on his mind:

"If that was your hero Obama's bloody head, I do believe there would have been a small novella condemning every right-winger ... by now," he or she, operating under cover of an online pseudonym, chided me.

My faceless friend, as you might have gathered, was referring to the latest paroxysm of rage to seize the online commentariat this week: A photograph of D-list comedienne Kathy Griffin posing with the decapitated head of President Donald Trump.

Let's get this out of the way right now, lest someone out there think I found the photo even remotely amusing:

Griffin's stunt was sick and disgusting. Full stop.

And while her particular form of protest is constitutionally protected, it doesn't make it any less repellent. In fact, it's the fastest way for progressives to kneecap their own cause.

Griffin's stunt, which had the salutary effect (at least for her) of making people remember her name, is just the latest stumble down a slope of incivility in our politics that is getting more and more slippery all the time. - More...
Thursday PM - June 01, 2017

PETER ROFF: Online Health Care: The Future is Now - The world is changing a lot faster than people can comprehend. The old ways are changing. They're being replaced by Internet-based systems, the gig economy, and smart technology. For those on the cusp of this new economic order, that's great news.

On the other hand, for those who've spent decades building out their space in the traditional marketplace, these new commercial spaces are a threat to their continued survival. As we saw when Borders lost out to Amazon.com, retailers and suppliers must successfully adapt or they will die.

Uber and Lyft have wreaked havoc on traditional taxi and limousine services. The big hotel chains are feeling the heat from Airbnb. Department stores are losing customers who now shop online on retail web sites. New technology is leading to the creation of start-ups faster than brick and mortar-based businesses can adapt, so the latter have started running to the government seeking protection against the competition.

No industry is safe, not even health care - something most people think requires face-to-face interaction between suppliers and consumers in order for treatments to be delivered effectively and efficiently. - More...
Thursday PM - June 01, 2017





Editorial Cartoon: Opioid tsunami
Dave Granlund, Politicalcartoons.com
Distributed to subscribers for publication by Cagle Cartoons, Inc.




Real Time U.S. Debt Clock
http://www.usdebtclock.org/

U.S. Inflation Calculator
Easily calculate the buying power of the US dollar & inflation rate from 1913-2016

U.S. Energy Info. Admin.
Heating Oil & Propane Update

Public Meetings & Info

Ketchikan Borough Assembly

Live video stream of current meeting
Archived videos
Agenda and Information Packets
Assembly Meeting Minutes
Borough Records
Calendar

Ketchikan Planning Commission

Live video stream of current meeting
Agenda, Information Packets & Minutes

Ketchikan City Council

View a Video of Meeting
Agenda & Information Packets

Ketchikan School Board

Live video stream of current meeting
Agenda & Information Packets


Gravina Access Project SEIS Alternatives Development

Gravina Access Website

Police Dispatches

AK Troopers Daily Dispatch
Ketchikan Police Reports
Juneau Police Reports

Ketchikan

Jobs
Ketchikan's Forecast
Satellite
Today's Weather Images
Marine Forecasts
AK Weathercams
Ketchikan Weather Data
Current AK Weather Map




CLASSIFIEDS' CATEGORIES

Public Meetings
Announcements
Upcoming Events
Boats, etc.
Help Wanted
For Sale / Free Stuff
Garage Sales
Homes / Apts/ Property
Pets
Wanted
Lost & Found
Publish Your Ad

Front Page Archives
Letter Archives
April - June 2017

| | | | | | | |
| --- | --- | --- | --- | --- | --- | --- |
| S | M | T | W | T | F | S |
| 26 | 27 | 28 | 29 | 30 | 31 | 01 |
| 02 | 03 | 04 | 05 | 06 | 07 | 08 |
| 09 | 10 | 11 | 12 | 13 | 14 | 15 |
| 16 | 17 | 18 | 19 | 20 | 21 | 22 |
| 23 | 24 | 25 | 26 | 27 | 28 | 29 |
| 30 | 01 | 02 | 03 | 04 | 05 | 06 |
| 07 | 08 | 09 | 10 | 11 | 12 | 13 |
| 14 | 15 | 16 | 17 | 18 | 19 | 20 |
| 21 | 22 | 23 | 24 | 25 | 26 | 27 |
| 28 | 29 | 30 | 31 | 01 | | |





Viewpoints,
Opinions/Letters
Basic Rules &
Freedom of Speech

Questions, please contact the editor at editor@sitnews.us or call 617-9696
Sitnews reserves the right to edit.

State Shutdown By Lance Clark - So now Governor Walker and the Alaska House Majority Coalition are saying if we can't have an income tax, i.e. our money, they'll shut down the state. All I can say is I hope they never get elected for anything anywhere ever again. - More...
Friday PM - June 02, 2017

The Solution is in the Non-Partisan Middle By Rep. Dan Ortiz - As of June 1st, the Alaska State Legislature is in the middle of the "special session" called by Governor Bill Walker. The Governor called us into special session because we reached the end of the 121st day of regular legislative session without fulfilling our one required legislative duty – to pass a state operating and capital budget out of both the House and the Senate for the Governor's signature. The two bodies are currently at odds and at nearly a standstill over the issue of establishing a fiscal plan. So far, there has been no compromise to find the middle ground. - More...
Friday PM - June 02, 2017

Boy Scouts Camporee By Drace Mattson - I got to go on a campout with three Boy Scout troops and it was really fun. We had a smoked pig and cooking challenges. There were lots of fun challenges for us to compete in. - More...
Tuesday PM - May 30, 2017

Thank the Republican Party By Norbert Chaudhary - I'd like to personally thank Senators Lisa Murkowski and Dan Sullivan as well as Congressman Don Young for their unwavering and unquestioning support of President Donald Trump. - More...
Tuesday PM - May 30, 2017

Permanent Fund By Norma Lankerd - Just FYI, I'm born in ALaska, received every permanent dividend since it was established when Governor Jay Hammond got it all set up. - More...
Tuesday PM - May 30, 2017

European Immigrant Problems By Donald Moskowitz - A truck assault in Berlin Germany is one of many problems Germany is experiencing with 1 million Middle East and North African immigrants, mostly young males, who are committing murders, robberies and assaults on German Christians and Jews, especially women; and Chancellor Merkel wants to take in another 1 million. The German interior minister said German citizens with dual nationalities who are terrorists and/or a threat to national security should be deported.- More...
Tuesday PM - May 30, 2017

Beauty is Everywhere By Judith Green - This is a BIG thank you to Jillian Pollock for a fantastic school music program! Ms Jillian, as her students call her, is an exceptional music teacher and we are indeed fortunate to have her talent and positive upbeat person in our community and school district. As well, the support she receives from all the Houghtaling staff personnel including the principal Dave Jones, is so appreciated and does not go unnoticed. - More...
Wednesday PM - May 24, 2017

Alaska Forest Fund By Rep. Dan Ortiz - Southeast Alaska's beautiful scenery, abundant recreation facilities and pristine wilderness make us proud to call this land our home. We know our lands need regular beach clean-ups, invasive species must be pulled, and trails should be maintained for maximum safety and enjoyment. We also know our vast public lands are a prime resource for wilderness skills training, seasonal employment, and youth education. - More...
Wednesday PM - May 24, 2017

Climate Change By Victoria McDonald - Climate change is an issue that directly involves Alaska. In Southeast, ocean acidification is increasing, so not only are crustaceans such as crab and shrimp less able to form shells, but pink salmon that rely on pteropods, a shelled mollusk, will lose an important food source. The lack of food for salmon has potentially disastrous effects on our fish-reliant lifestyle. Tongass Conservation Society, TCS, will be urging our borough to adopt a policy to decrease greenhouse gas emissions (GHG). We can align ourselves with Juneau's Climate Change Policy of 2011, that advocates for reduced GHG. - More...
Sunday PM - May 21, 2007

Oil Tax Credits By Rep. Dan Ortiz - What are the priorities of Alaskans? Does our budget reflect those priorities? - More...
Thursday PM - May 18, 2017

Oil Tax Credits By John Suter - Kudos to the Alaska State Senate for holding out on the one billion dollars owed to oil firms in subsides. The millionaires and billionaires in the lower 48 who own these oil firms are having hard times too and their need for this money outweighs any needs the state may have for this money. Education and public safety could not possibly be as important as the needs of the millionaires and the billionaires. - More...
Thursday PM - May 18, 2017

High time to do the right thing By Vince Beltrami - As the Executive President of the Alaska AFL-CIO, the state's largest labor organization, I have watched our number of members drop by 3,000 in the last year and a half. In that same time frame, Alaska has lost around 9,000 jobs, so about a third of those jobs came from our ranks. They are evenly split between public sector and private sector workers, in nearly every field imaginable, all around the state. - More...
Friday PM - May 12, 2017

Webmail your letter or
Email Your Letter To: editor@sitnews.us

---

Articles & photographs that appear in SitNews may be protected by copyright and may not be reprinted or redistributed without written permission from and payment of required fees to the proper sources.

E-mail your news & photos to editor@sitnews.us

Photographers choosing to submit photographs for publication to SitNews are in doing so, granting their permission for publication and for archiving. SitNews does not sell photographs. All requests for purchasing a photograph will be emailed to the photographer.




The Local Paper is
available online.
Click here for this week's printed edition.