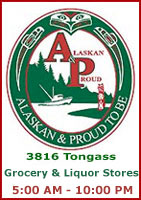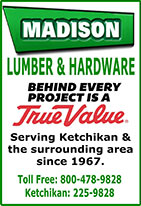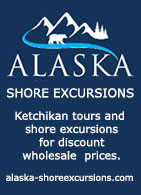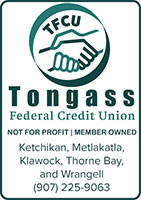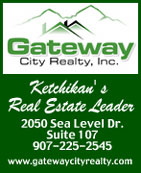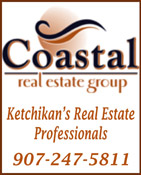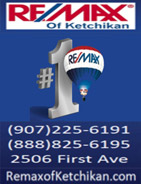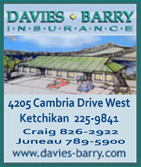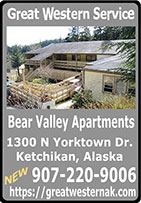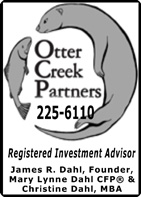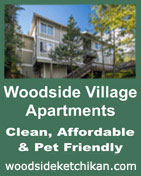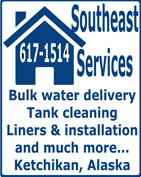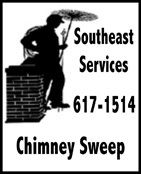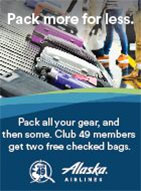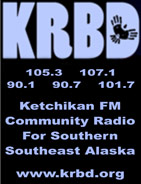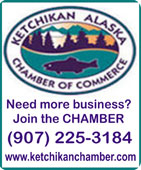 Contact


Call 617-9696


Webmail Letters


News Tips


Copyright Info


Archives
Quick News Search


Alaska


Ketchikan


SE Alaska


Alaska News Links
Columns - Articles


Dave Kiffer


Money Matters
Historical Ketchikan


June Allen


Dave Kiffer


Louise B. Harrington
Ketchikan Arts & Events


Ketchikan Arts


Ketchikan Museums


KTN Public Library
Sports


Ketchikan Links
Public Records


FAA Accident Reports


NTSB Accident Reports


Court Calendar


Recent Filings & Case Dispositions


Court Records Search


Wanted: Absconders


Sex Offender Reg.


Public Notices


AST Daily Dispatch


KTN Police Reports


Juneau Police Reports
Weather, Webcams


Today's Forecast


KTN Weather Data


AK Weather Map


AK Weathercams


AK Earthquakes
TV Guide


Ketchikan
Ketchikan Phone Book


Yellow Pages


White Pages
Government Links


Local Government


State & National

On Top of Deer Mountain


Front Page Feature Photo By JERRY REYES ©2017



Alaska: President Trump Signs Resolution Overturning U.S. Fish and Wildlife Regulation; End-of-term Obama Regulation Seized Alaska's Authority to Manage Fish and Game - Alaska Governor Bill Walker thanked Congress and the President yesterday for taking action to overturn federal regulations that prohibit certain hunting methods on national wildlife refuges.

On Monday, April 3, 2017, President Donald Trump signed into law H.J.Res. 69, which nullifies the U.S. Department of the Interior's Fish and Wildlife Service's final rule relating to non-subsistence takings of wildlife on National Wildlife Refuges in Alaska.

"I applaud the action taken by the federal government to reverse this restrictive order," said Governor Walker. "Alaskans have a unique relationship with our land, and these one-size-fits-all regulations would be a great burden to our residents. Many rural communities do not have a Costco or Fred Meyer to shop at, so hunting and fishing are a basic means of survival. The rules put forward by the previous administration did not support that, and I am glad to see these corrections have been made."

In 2016 the U.S. Fish and Wildlife Service adopted regulations that would limit hunting on national wildlife refuges covering nearly 80 million acres in Alaska, and preempt state management of wildlife. This action was contrary to state and federal law, and the State of Alaska filed suit in January 2017 challenging these regulations along with regulations adopted in 2015 by the National Park Service. The hunting methods restricted in the original regulations included traditional methods of harvest practiced by Alaska's subsistence users for generations.

"Passage of this resolution reaffirms our state sovereignty, and the state's authority to manage fish and wildlife statewide, including on federal public lands," said Alaska Attorney General Jahna Lindemuth. "Alaskans depend on wildlife for food. Reversal of these regulations will allow residents to continue their hunting and gathering traditions."

"The state will continue to manage fish and wildlife in a sustainable manner that supports a variety of uses," said Alaska Department of Fish and Game Commissioner Sam Cotten. "We look forward to working with our federal partners to maintain a cooperative relationship going forward."

The State's challenge to the National Park Service regulations are unaffected by revocation of the U.S. Fish and Wildlife Service regulations. The National Park Service regulations apply to national preserves in Alaska totaling 20 million acres.

Yesterday, the Alaska Congressional Delegation also praised President Trump's signing of H.J. Res. 69, a resolution of disapproval under the Congressional Review Act to overturn an August 5, 2016 rule by the U.S. Fish and Wildlife Service that they said seized authority away from the State of Alaska to manage fish and wildlife on federal refuge lands in Alaska:

"Upholding the rule of law and protecting Alaska's authority to manage fish and game throughout our state is critically important to me – which is why I worked tirelessly to eliminate this unlawful rule from the federal register," said sponsor of H.J. Res. 69 Congressman Don Young (R-AK).

Young thanked all those that made this moment a reality, including Senators Sullivan and Murkowski, the State of Alaska, numerous stakeholders, and other partners in Congress and the White House.

Young said, "The FWS rule was entirely inappropriate. Not only was it a major violation of laws passed by Congress, it undermined years of scientific and peer reviewed game management in Alaska and falsely vilified the people of my state. Because so many people have fallen victim to blatant falsehoods pushed by the Humane Society and others, it's important to note that this resolution does not allow for 'brutal, inhumane or unsporting' hunting practices. The State of Alaska is very clear about that, this does not occur."

Young said, "This resolution was about the authority to manage fish and game in Alaska – as outlined in the Alaska Statehood Act and ANILCA. The Obama administration never ceased to amaze me when it came to trampling upon the promises made to the Alaskan people, and this rule was yet another blow to the rural residents of my state. I applaud all those that stood united with the Alaskan people. I'm proud to say logic, reason and the law won the day."

U.S. Senator Dan Sullivan (R-AK) said, "I thank President Trump for signing this important measure into law. This unlawful and unprecedented Wildlife rule was a prime example of why having the Congressional Review Act is so important."

Sullivan said, "Specifically, the rule undercut meaningful public participation in refuge management decisions, utterly disregarded the legal protections and rights given to the state in the Alaska Statehood Act and ANILCA, and upended the cooperative relationship that has existed between federal agencies and the state for years." - More...
Wednesday PM - April 05, 2017


Alaska: Alaskans May Need U.S. Passports for Domestic Air Travel - Starting June 6, Alaskans who work or live on U.S. military bases will not be able to gain unescorted entry using their Alaska driver's licenses or any other form of state identification—if the legislature does not pass bills to ensure Alaska's compliance with the federal REAL ID Act. Also, starting January, Alaskans will need a U.S. passport or other REAL ID Act-compliant forms of identification for domestic travel.

In 2005, Congress enacted the REAL ID Act requiring states to establish minimum security standards for state-issued driver's licenses and IDs. The Act prohibited federal agencies from accepting any license or identification card from states that do not meet these standards.

"Alaskans who want to visit family, attend a funeral or take a vacation will need a passport or federally approved form of identification to fly - even within Alaska and the rest of the United States - unless our state complies with federal REAL ID Act requirements," Governor Walker said.

Walker said, "As it stands, residents in five non-compliant states are already being forced to use different forms of identification. Alaska should not be added to that list. For many, passports can be difficult and expensive to get. This legislation provides a cost-effective and flexible approach, giving Alaskans the option to get REAL ID-compliant licenses at a local DMV." - More...
Wednesday PM - April 05, 2017

Alaska: Murkowski Says New ANWR Wilderness Bill Dead Before Introduced - Wednesday, Congress introduced twin bills in the House and Senate to designate the coastal plain of the Arctic National Wildlife Refuge as a wilderness. The Arctic Refuge provides summer nesting grounds for millions of migratory birds that fly north through all fifty states in order to reach this lush ecosystem. The coastal plain of the Arctic Refuge is the biological heart of the refuge and has long had the threat of oil and gas development hanging over it.

In response, U.S. Senator Lisa Murkowski said, "This bill was dead before it got introduced."

Murkowski (R-Alaska) issued the statement Wednesday after a group of Senators reintroduced legislation that she says will override the preferences of the vast majority of Alaskans, prevent the creation of thousands of high-paying jobs, weaken the nation's long-term energy security, and deprive Alaska of its best opportunity to pull itself out of recession.

On April 4, a total of 40 senators sponsored a bill that would designate the refuge's fragile coastal plain as a wilderness area. Such a designation would permanently protect refuge from the oil drilling proposals introduced year after year in Congress.

The effort was led by Sens. Ed Markey (D-Mass.) and Michael Bennet (D-Colo.) In all, the bill was introduced with the sponsorship of 40 senators. That's a record level of Senate support for legislation to protect the Arctic Refuge.

David Yarnold, Audubon's president and CEO, said, "Today, in the face of a new campaign to open the wildlife refuge to drilling, a record number of Senators and a bipartisan group of Representatives introduced legislation to permanently protect this unique and rare landscape once and for all. Americans strongly support protecting this place and our natural heritage for our kids and grandkids, so the only question for the rest of Congress is, 'Are you listening?'"

"Alaska's coastal plain is one of North America's most prolific bird nurseries. If the Arctic Refuge is ever developed, America loses one of its last untouched, wild places and millions of baby birds could lose their homes," said Yarnold.- More...
Wednesday PM - April 05, 2017





Southeast Alaska: Study reveals 10,000 years of genetic continuity in northwest North America - A study of the DNA in ancient skeletal remains adds to the evidence that indigenous groups living today in southern Alaska and the western coast of British Columbia are descendants of the first humans to make their home in northwest North America more than 10,000 years ago.

"Our analysis suggests that this is the same population living in this part of the world over time, so we have genetic continuity from 10,000 years ago to the present," said University of Illinois anthropology professor Ripan Malhi, who led the study with University of Chicago postdoctoral researcher John Lindo; Penn State University biology professor Michael DeGiorgio; Rosita Worl, the director of the Sealaska Heritage Institute in Juneau, Alaska; and University of Oklahoma anthropology professor Brian Kemp.

The findings, reported in the Proceedings of the National Academy of Sciences, also suggest that these early American peoples had a complex population history, the researchers report.

The new work comes on the heels of earlier studies of ancient Americans that focused on mitochondrial DNA, which occurs outside the nucleus of cells and is passed only from mothers to their offspring.

"Mitochondrial DNA just traces the maternal line - your mother's mother's lineage - so, you're missing information about all of these other ancestors," said Lindo, the first author on the paper. "We wanted to analyze the nuclear genome so we could get a better assessment of the population history of this region."

The team looked at genomic data from Shuká Káa (Tlingit for "Man Before Us"), an ancient individual whose remains - found in a cave in southeastern Alaska - date to about 10,300 years ago. They also analyzed the genomes of three more individuals from the nearby coast of British Columbia whose remains date to between 6,075 and 1,750 years ago. - More....
Wednesday PM - April 05, 2017

Alaska: Alaska House Wants Expanded Access to TeleHealth in Rural Communities - Today, the Alaska Legislature passed a resolution calling for additional federal resources to help expand access to telehealth care in rural Alaska. House Joint Resolution 14 is sponsored by Rep. Bryce Edgmon (Dillingham), who represents many remote communities in Southwest Alaska. The resolution asks the Federal Communication Commission (FCC) to increase the Rural Health Care Universal Service Support Budget sufficiently to adjust for inflation and keep up with advances in broadband technology.

The support program's budget has been capped at $400 million since it was established in 1997. Now, after 20 years of dramatic advances in broadband-dependent telehealth technologies and increased utilization of these services, FCC expects demand to exceed the budget cap for the first time.

"The long-distance delivery of quality healthcare via telemedicine has made great strides in rural Alaska in recent years," said Rep. Edgmon. "However, we're about to hit a roadblock. Increasing the FCC support budget will allow healthcare providers in isolated communities to continue expanding local treatment options in ways we never could have dreamed of just a few years ago." - More...
Wednesday PM - April 05, 2017

Alaska: Alaska House Passes Time-Sensitive Legislation to Help School Districts - Today, the Alaska House of Representatives unanimously passed House Bill 135, sponsored by Representative Dean Westlake (D-Kiana). HB 135 will specifically affect appropriations made under the Educational Facilities Maintenance and Construction Fund, where current law allows school districts three years to identify and secure their portion of matching funds.

This time-sensitive legislation extends the three year time limit to five years, and allows the Commissioner of the Alaska Department of Education and Early Development to grant case by case time extensions, of up to an additional three years, for school districts to raise the funds.

The current law, which allows three years to come up with matching funds, is sufficient for the majority of projects. However, there are sometimes exceptional circumstances outside of a school district's control that can hinder their efforts. HB 135 is aimed at those exceptions. - More...
Wednesday PM - April 05, 2017





COLUMNS - COMMENTARY

JOHN L. MICEK: Trump's Answer on Syria: It's Obama's Fault - Offered an opportunity to explain what he planned to do about a savage chemical weapons attack in Syria that indiscriminately killed 72 people, including children, President Donald Trump located the true enemy and pounced without mercy:

"I think the Obama administration had a responsibility to solve the crisis a long time ago. And when [President Barack Obama] didn't cross that line in making the threat, I think that set us back a long ways not only in Syria, but in many other parts of the world because it was a blank threat," Trump said during a Rose Garden press conference with King Abdullah II of Jordan. "I think it was something that was not one of our better days as a country."

It was the second time in as many days that Trump had gone after the previous administration for its Syrian failures, all while ducking any question of how he might approach one of the great humanitarian and foreign policy crises of our time.

Not content to criticize Obama on Syria, Trump launched another broadside when he apparently misunderstood a foreign reporter's question on how the administration planned to deal with Iran's culpability in the years-long Syrian civil war.

Apparently thinking the journalist was referring the Iranian nuclear disarmament agreement (which is widely considered a foreign policy success) Trump said the "deal made by the previous administration is one of the worst deals I've ever witnessed, and I've witnessed some beauties."

Trump's unusually petulant attacks on Obama had the twin effect of stepping on a broader and more important message, and making him once again look small next to another world leader.

Until the Tuesday attack that horrified the world, Trump's administration said it wouldn't seek the ouster of Syrian butcher Bashar al Assad, saying such a course of action would be "silly" given the situation on the ground,The New York Times reported. - More...
Wednesday PM - April 05, 2017




Political Cartoon: Syria Nerve Agent
By Nate Beeler ©2017, The Columbus Dispatch
Distributed to subscribers for publication by Cagle Cartoons, Inc.




Real Time U.S. Debt Clock
http://www.usdebtclock.org/

U.S. Inflation Calculator
Easily calculate the buying power of the US dollar & inflation rate from 1913-2016

U.S. Energy Info. Admin.
Heating Oil & Propane Update

Public Meetings & Info

Ketchikan Borough Assembly

Live video stream of current meeting
Archived videos
Agenda and Information Packets
Assembly Meeting Minutes
Borough Records
Calendar

Ketchikan Planning Commission

Live video stream of current meeting
Agenda, Information Packets & Minutes

Ketchikan City Council

View a Video of Meeting
Agenda & Information Packets

Ketchikan School Board

Live video stream of current meeting
Agenda & Information Packets


Gravina Access Project SEIS Alternatives Development

Gravina Access Website

Police Dispatches

AK Troopers Daily Dispatch
Ketchikan Police Reports
Juneau Police Reports

Ketchikan

Jobs
Ketchikan's Forecast
Satellite
Today's Weather Images
Marine Forecasts
AK Weathercams
Ketchikan Weather Data
Current AK Weather Map




CLASSIFIEDS' CATEGORIES

Public Meetings
Announcements
Upcoming Events
Boats, etc.
Help Wanted
For Sale / Free Stuff
Garage Sales
Homes / Apts/ Property
Pets
Wanted
Lost & Found
Publish Your Ad

Front Page Archives
Letter Archives
Feb. - March 2017

| | | | | | | |
| --- | --- | --- | --- | --- | --- | --- |
| S | M | T | W | T | F | S |
| 29 | 30 | 31 | 01 | 02 | 03 | 04 |
| 05 | 06 | 07 | 08 | 09 | 10 | 11 |
| 12 | 13 | 14 | 15 | 16 | 17 | 18 |
| 19 | 20 | 21 | 22 | 23 | 24 | 25 |
| 26 | 27 | 28 | 01 | 02 | 03 | 04 |
| 05 | 06 | 07 | 08 | 09 | 10 | 11 |
| 12 | 13 | 14 | 15 | 16 | 17 | 18 |
| 19 | 20 | 21 | 22 | 23 | 24 | 25 |
| 26 | 27 | 28 | 29 | 30 | 31 | 01 |
| 02 | 03 | 04 | 05 | | | |





Viewpoints,
Opinions/Letters
Basic Rules &
Freedom of Speech

Questions, please contact the editor at editor@sitnews.us or call 617-9696
Sitnews reserves the right to edit.

Private Health Insurance is gouging us By Michael Spence - According to Alaska Dispatch News, Premera Lifewise of Alaska recently announced it had profited $18 Million from Obamacare plans last year, and another $20 Million in Individual Health plans. These figures were sharply higher than what the company officially predicted which was $2.7 Million.During the same year, it was reported, the deficit-bound State of Alaska subsidized Health Insurance industry in Alaska to the tune of $55 million dollars. - More...
Wednesday PM - April 05, 2017

Walker's big take from economy By James Dornblaser - The Ketchikan Borough Assembly faces a dilemma! Sales tax issues are foremost on their agenda. Same is true with most of our state's local governments. They face the question of how to make up the shortfall caused by our governor's brainchild of confiscating 1/2 of all our permanent fund dividends last fall. - More...
Wednesday PM - April 05, 2017

Think About It By Donald A. Johnson - I noticed with interest that Lisa Murkowski voted with the Democrats to fund elective abortions thru Planned Parenthood. This is just one example (and there are many) of why we have excessive taxes and the average working man cannot make ends meet. - More...
Monday PM - April 03, 2017

HB 159 is a State Government overreach By John Suter - In regards to HB 159, prescription pain medications are regulated by the Federal Government and Medical Professionals. HB 159 is a State Government overreach, which will consequently cause harm to seniors, the chronically ill and those who are recovering from surgery. HB 159 is treating monitored prescribed pain killers as if they were illegal drugs. Taxing prescribed opioid drugs is attacking the weak; those who are undergoing treatment for pain. Limiting prescribed opioid drugs will make it more difficult for those people who are ill because they will have to rely on others to take them to the pharmacy on a weekly basis vs. a monthly basis. Right now under Federal Law people who need prescribed pain medicine must see their doctor on a monthly basis. If HB 159 passes then, those who are in need of pain management will need to see their doctor on a weekly basis. - More....
Monday PM - April 03, 2017

What's obvious to Alaskans continues to bewilder legislators By Curtis W. Thayer - Decisions regarding the size and funding of government impact all Alaskans so it's important to have current, comprehensive information to help make wise choices. Each year, the Alaska Chamber asks Alaskans a broad range of topics. When it comes to funding State government, we find issues like taxation and use of the Permanent Dividend will forever be contentious. Alaskans are evenly split on restructuring the Permanent Fund to pay for state spending. How these overarching issues color Alaskans thinking is obvious when you look at the numbers. - More...
Wednesday PM - March 29, 2017

Oil companies bought Alaska legislature back By Ray Metcalfe - In 2004 I speculated in an ADN op-ed that several members of both houses of our legislature were taking bribes from oil companies with Bill Allen and VECO acting as their surrogate. While I only had a smattering of hard evidence, my real confidence in risking that the most powerful people in Alaska would not sue me for saying it stemmed from my confidence that bribery was the only logical reason any legislator would pretend to believe that profits to the big three producers needed to be increased at our expense or they would leave. Over and over I had documented that oil company profits in Alaska dwarfed oil company profits in other parts of the world. Over and over I documented that other countries kept a much larger share of the profits than we were keeping. Over and over seated legislators would pretend to believe and act on oil company rhetoric that I knew that they knew had to be false. - More...
Wednesday PM - March 29, 2017

Alaska Income Tax By Lance Clark - Here we go, a nice new income tax to punish anyone who is even a little successful. All an income tax does is take money away from private businesses and service providers and feed it to the government greed monster, which will always need more. Unlike the state, when our income goes down we spend less. The less we spend the more businesses suffer and either lay off or drop out. - More...
Wednesday PM - March 29, 2017

Invitation to Welcome Interim Pastor By Steve Kinney - Please join us at the Ketchikan Presbyterian Church on April 2nd to welcome our interim pastor, the Rev. Dr. Robert Nicholson. He is eager to share God's Word with us! Worship is at 11:00 followed by coffee and conversation. - More...
Wednesday PM - March 29, 2017

Fake News Prevalent in Alaska By Bethany Marcum - During this legislative session, fake news has been prevalent in Alaska. We've heard our state budget cannot be balanced without an income tax; we must cap the PFD and restructure the Permanent Fund to create a long-term budget plan; Alaskans don't understand enough about our fiscal situation to be able to vote on a solution; and state government has already been cut to the bone and more reductions are unreasonable. Well don't believe it - it's all fake news. - More...
Monday PM - March 27, 2017

An Open Letter to the Legislators, Councilmen and Assembly of Ketchikan By Terri Wilson - Friday morning I read the article about changing the way you tax senior citizens, and I've had enough of the idiocy of the State of Alaska, City Council and the Borough Assembly! Every one of you should resign, get REAL PEOPLE in to make wise decisions -- like housewives who have to budget! - More...
Monday PM - March 27, 2017

Stop Cash Payments to Oil Companies By Dan Ortiz - It's time to roll back the high cashable credits we pay to oil companies. House Bill 111 is a bill which amends the current oil and natural gas tax structure to remove or edit pieces of the current oil tax system that do not benefit Alaskans. - More...
Monday PM - March 27, 2017

The American Health Care Act Is What Repeal Looks Like By Ghert Abbott - As the American Health Care Act was the best possible repeal legislation that House Republicans could create, we'd do well to consider the full significance of last week's debacle. What would repeal have meant if it had been successful? And what does its total political failure mean for American healthcare? - More...
Monday PM - March 27, 2017

WHY I LOVE KETCHIKAN By Laura Plenert - On a recent Friday night when my power went out – there were strange noises – crackling, crashing etc. I sprang out of bed to check the house. Everything seemed in order. When I got up on Saturday morning, parts of my home had power, parts didn't. I smelled a burned wire smell in my living room and noticed the porch lights on – and wouldn't switch off. The switch was very warm. I went to the breaker box to shut off that breaker. I noticed 5 other breakers had "popped". I called a friend who is an electrician – Wayne Walters. He advised that the first step was to get in touch with KPU to make sure the power into my home was ok. I called KPU and spoke to a very tired employee who said he would put me on the list. Afraid to turn anything on, I went outside to start shoveling. During a "shovel break" – Mark Adams – from KPU (who lives a few doors down) came to my door and said he heard I had problems. There was a bucket truck in the area – so the 2 KPU employees in that truck stopped and checked the power to my home. Everything checked out OK. In the meantime, Wayne called me back – he had an employee (Art from Channel Electric) who was nearby and would come to check on interior electric. A short time later Art showed up – he replaced the burned switch and checked out the breaker box. - More...
Monday PM - March 27, 2017

Town crier By Rodney Dial - I think most are starting to come to grasp with the state budget deficit and what it means; Ketchikan is a smart town. - More...
Wednesday PM - March 22, 2017

"THOSE PEOPLE" ARE YOU AND ME By Janalee L. Minnich Gage - My blood pressure is high, even though it's going on 21 years since May 31st 1995... I still get worked up, it still brings tears to my eyes, not for the reasons you might think, nor out of regret or anger, but out of the harsh lesson I witnessed. - More...
Wedesday PM - March 22, 2017

How Will Don Young Vote? By Ghert Abbott - On March 14th I spoke on the phone with a staffer for Congressman Don Young's Washington office about my concerns regarding the Trump-Ryan American Health Care Act, which will repeal the Affordable Care Act. If this bill becomes law the Medicaid expansion will be rolled back and Alaskan Medicaid cut, an estimated 1,000 Ketchikan residents could lose their healthcare, Federal subsidies that help Alaskans buy insurance will be cut by 75%, Alaskan insurance premiums will go up and coverage quality down, and elderly Alaskans will be forced to pay more. When all of these effects are taken together, I believe they will greatly harm rural Alaska and result in people dying for lack of affordable care, and I told the staffer this. - More...
Wednesday PM - March 22, 2017

The Age of Propaganda By Michael Spence - In the 1970's scholars dubbed it the Information Age , a future in which computers would increase all levels of communication between humans. It was widely believed then that such an increase in access to knowledge would transform our world for the better. Where isolationism and illiteracy were once common, there would be a trans-formative shift towards education, democracy, and prosperity. - More...
Wednesday PM - March 22, 2017

Rebuilding Our Military By Donald Moskowitz - As a Navy veteran and a strong supporter of our military I commend President Trump for initiating a program to rebuild our military with a defense budget increase of $54 billion, but it should be decreased by $1.3 billion and the $1.3 billion added to the Coast Guard budget within the Department of Homeland Security so it is not cut by $1.3 billion. - More...
Wednesday PM - March 22, 2017

SAY NO, PROTECT TAKU By Chantelle Hart - I am a Taku River Tlingit (TRT) woman from Atlin BC and I have lived my entire life in fear of "the mine" that might come to my home territory and cause disastrous impacts to my community and the surrounding environmental areas. Even as a young child, I lived with terror and unarticulated fury over the various investors that have come to capitalize off the Tulsequah Chief mine. First there was Redfern (later called Redcorp Ventures), and they went bankrupt – but the long and drawn out legal battles my First Nation became embroiled in was a tremendous financial sacrifice we have not yet recovered from. My people have never been able to breathe easy for long, because there is always a wolf at the door, attracted by the possibility of profit. - More...
Saturday AM - March 18, 2017

Webmail your letter or
Email Your Letter To: editor@sitnews.us

---

Articles & photographs that appear in SitNews may be protected by copyright and may not be reprinted or redistributed without written permission from and payment of required fees to the proper sources.

E-mail your news & photos to editor@sitnews.us

Photographers choosing to submit photographs for publication to SitNews are in doing so, granting their permission for publication and for archiving. SitNews does not sell photographs. All requests for purchasing a photograph will be emailed to the photographer.

The Local Paper is now available online.
Click here for this week's printed edition.