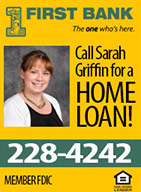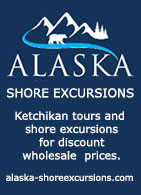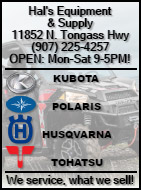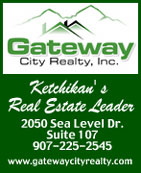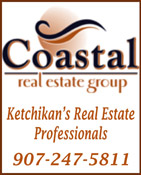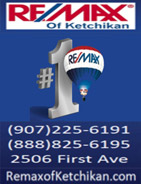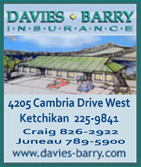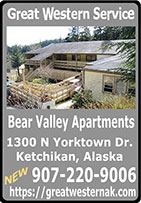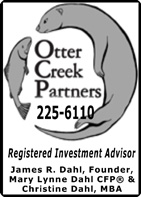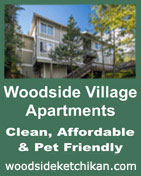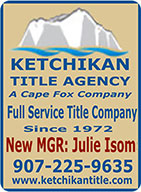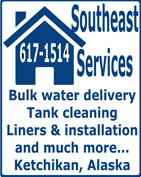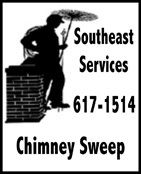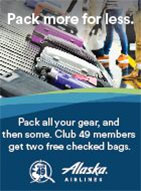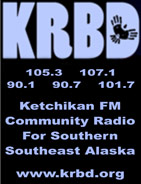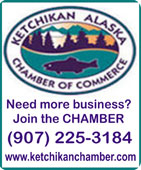 Contact


Call 617-9696


Webmail Letters


News Tips


Copyright Info


Archives
Quick News Search


Alaska


Ketchikan


SE Alaska


Alaska News Links
Columns - Articles


Dave Kiffer


Money Matters
Historical Ketchikan


June Allen


Dave Kiffer


Louise B. Harrington
Ketchikan Arts & Events


Ketchikan Arts


Ketchikan Museums


KTN Public Library
Sports


Ketchikan Links
Public Records


FAA Accident Reports


NTSB Accident Reports


Court Calendar


Recent Filings & Case Dispositions


Court Records Search


Wanted: Absconders


Sex Offender Reg.


Public Notices


AST Daily Dispatch


KTN Police Reports


Juneau Police Reports
Weather, Webcams


Today's Forecast


KTN Weather Data


AK Weather Map


AK Weathercams


AK Earthquakes
TV Guide


Ketchikan
Ketchikan Phone Book


Yellow Pages


White Pages
Government Links


Local Government


State & National

Memories


Front Page Feature Photo By HEIDI SMITH ©2017



Ketchikan: After Decades of Service, M/V Taku for Sale Through Sealed Bid - The Alaska Department of Transportation & Public Facilities (ADOT&PF) announced Saturday it is selling the M/V Taku through a sealed bid sale. The minimum bid price is $1.5 million and interested bidders must have a bid bond of $5,000.

M/V Taku
Photo courtesy Alaska Department of Transportation

ADOT&PF is selling the vessel "As Is/Where Is" to the highest bidder. The vessel is currently at a mooring facility in Ward Cove in Ketchikan, Alaska.

The sale process involved getting Federal Highway Administration approval since federal funding was used to maintain the vessel over its lifespan.

Last month, ADOT&PF initiated proceedings to transfer ownership of the M/V Taku by offering it to other state agencies or municipalities. No public entity expressed an interest in assuming ownership of the M/V Taku.

Interested bidders have 60 days to submit bids, inspect the vessel if desired, and arrange financing if necessary. Sealed bids must be submitted by 3:00 p.m. Alaska Standard Time, on May 9, 2017. Again, the vessel is currently at a mooring facility in Ward Cove, approximately 6 miles north of Ketchikan. The complete bid package is available on the Alaska's Online Public Notice website.

The M/V Taku was determined to be excess to the needs of the state for ferry vessels and outside the realm of what the state can afford to maintain and operate in passenger service with available funding. The vessel was constructed in 1963 and faithfully operated as a part of the Alaska Marine Highway System for over 50 years. The M/V Taku was taken out of service on June 23, 2015.

MV Taku is 352 feet long and 74 feet wide, with a domestic gross tonnage of 2,625 and a service speed of 16.5 knots. The MV Taku was designed to carry 350 passengers and has a vehicle capacity of 1,000 linear feet, which is equal to approximately 50 twenty-foot vehicles. There are 6 four-berth and 32 two-berth cabins, as well as 2 wheelchair-accessible cabins.

The MV Taku was named after the Taku Glacier, located in Southeast Alaska and named by the Tlingit Natives. The Taku Glacier is the deepest and thickest glacier known in the world and is the only advancing glacier in the Juneau Icefield.

The vessel was designed by Phillip F. Spaulding and Associates of Seattle, Washington and constructed at the Puget Sound Bridge & Dry Dock in Seattle in 1963. The M/V Taku was one of three sister ships that made up the original Alaska Marine Highway System's fleet, but unlike the other two, this vessel was not lengthened after construction. - More...
Monday AM - March 13, 2017

Southeast Alaska: Legislation Naming Two State Ferries Passes the Alaska Legislature; Goes to Governor - Legislation to officially name two new state ferries after the Alaska glaciers Tazlina and Hubbard passed the Alaska State Legislature on Friday. Senate Bill 33 was introduced on behalf of Alaska Governor Bill Walker. Earlier Friday, the bill unanimously passed the Alaska House of Representatives after unanimous support in the Alaska Senate on February 27th.

The ferries Tazlina and Hubbard are under construction at Vigor Alaska in Ketchikan and the first ferry will possibly come into service later this year -- 2018 was the proposed completion date of the first ferry. The ferries will be 280- feet long, seat up to 300 passengers and carry 53 standard vehicles. Each ferry will feature bow and stern doors for quicker loading and unloading, fully enclosed car decks and controllable pitch propellers to maximize maneuverability and efficiency.

"The process to name these two great additions to Alaska's fleet of ferries shows Alaskans love of the natural environment and an appreciation for the creativity of our youth," said Rep. Dan Ortiz (I-Ketchikan). "If you read the essays by Taylor Thompson and Malea Voran I think you will come to the same conclusion I did that these are fitting names for our newest state ferries. I can't wait for my first ride later this year."

"Our state ferries are a vital transportation link for many isolated communities and thousands of Alaskans. These new ferries will strengthen the Alaska Marine Highway System, which must be given the same importance by lawmakers as our vital roads and bridges," said Rep. Sam Kito (D-Juneau). - More...
Monday AM - March 13, 2017


Fish Factor: Massive Cuts Proposed for USCG and Fisheries Science, Research By LAINE WELCH - Massive cuts could be in store for the agencies and people who provide the science and stewardship to preserve and protect our planet.

The budget proposed by Donald Trump that starts in October puts on the chopping block the agencies and staff in charge of fisheries research and management, weather forecasting, satellite data tracking and the U.S. Coast Guard.

Trump called the cuts a tradeoff to "prioritize rebuilding the military" and to help fund the border wall with Mexico.

The Washington Post broke down a White House memo to the Office of Management and Budget last week that showed the National Oceanic and Atmospheric Administration (NOAA) would lose 26 percent of its budget; its satellite data division would lose 22 percent of its current funding. The National Marine Fisheries Service and the National Weather Service would each face a five percent cut.

The biggest budget hit goes to the Coast Guard which stands to lose $1.3 Billion. Trump's plan also eliminates the Sea Grant program, a network of 33 training and research programs nationwide.

"Why would you cut a program that has a major return on investment when you're trying to grow the economy? It just doesn't make sense," said Carol Kaynor, Alaska Sea Grant communications specialist at the University of Alaska/Fairbanks, who found out about the cuts via Facebook.

The Sea Grant program has been operating in Alaska for nearly 50 years. Director Paula Cullenberg also was shocked to learn about the funding cut.

"Maybe this was an easy mark and something on a spreadsheet that looked available. As far as I know there wasn't any in-depth analysis around that," she told Alaska's Energy Desk in Juneau.

Slow down and take a deep breath, advised U.S. Senator Dan Sullivan (R-AK), who chairs the Subcommittee on Oceans, Atmosphere, Fisheries, and Coast Guard.

"The President's Budget request is simply that - a request. Congress holds the power of the purse, and will ultimately fund the federal government," Sullivan said in an email.

"I have spoken with both OMB Director Mulvaney and Secretary of Commerce Ross about the importance of Alaska's fishing industry and the necessary federal research and investment that goes into making our fisheries and coastal communities thrive," he added.

Sullivan said he will continue to advocate and prioritize funding for NOAA and the Coast Guard, "two agencies that are disproportionately important for Alaska." He said the Sea Grant College Program "also is critical to coastal states."

Senator Sullivan said he took the lead on a letter to OMB Director Mulvaney stating that "the reported proposed cuts to the USCG would contradict the stated goals of the President and undermine the ability of the USCG to perform vital missions." Editor's Note: Nearly two dozen U.S. Senators, including Murkowski and Stevens, signed a letter asking the U.S. Office of Management and Budget Director John Mulvaney to reconsider the proposed cut to the U.S. Coast Guard's budget. Download & read the letter (PDF) - More...
Monday AM - March 13, 2017






Alaska Science: Far-north mallards thrive on the edge By NED ROZELL - With dogs' breath fogging the 30-below-zero air at their knees, 71 Iditarod mushers steamed their way down the frozen Chena River in Fairbanks on March 6. Upstream, just a few miles behind them, 500 ducks were surviving in a one-mile stretch of open water.

Marv Hassebroek of Fairbanks feeds overwintering ducks a mixture of cracked corn, wheat, and vitamin and mineral pellets.
Photo by Ned Rozell

You might think the mallards that did not migrate from the sub-Arctic in fall would be skinny and weak, but a University of Alaska Fairbanks graduate student found the ducks have the highest midwinter body mass of just about any mallards in North America. And the ducks improved in body condition since their brethren flew away.

Tim Spivey just defended his master's thesis on the hundreds of mallards that spend winters in Anchorage and Fairbanks, unlike most of a half-million Alaska mallards that flew south months ago.

The mallard is the raven of the duck world, able to eat just about anything. Mallards have overwintered in Anchorage since at least 1975. There are now about 1,300 mallards there. The Fairbanks population of mallards has increased to about 500 overwintering ducks since people began feeding them in organized fashion.

Spivey found the body condition of Anchorage mallards declined from autumn to late winter. Fairbanks ducks, however, reached their highest body mass during November, December and January, the coldest months of the year.

Ducks live in the two cities all winter because of two key factors: There is open water in both places, and people feed them.

In Fairbanks, workers at the city's main coal-fired power plant discharge equipment-cooling water into the Chena River, warming it enough that a mile-long section downstream does not freeze. Volunteers haul as many as eight 5-gallon buckets of corn and wheat to the riverbank each winter day to feed the ducks. - More...
Monday AM - March 13, 2017

Ketchikan Business: TFCU Holds 54th Annual Membership Meeting - Three board seats were filled during the Tongass Federal Credit Union's 54th annual membership meeting February 28 at the Ted Ferry Civic Center.

Re-elected to serve on the board were Justin Breese, a state fish biologist and Mike Cruise, a retired U.S. Forest Service employee; and elected for the first time Jennifer Etten, a local small business owner. Etten previously served on the TFCU Supervisory Committee. She replaces Larry Tillotson, who chose not to seek re-election. Tillotson, a retired teacher, completed eleven years on the board, serving as treasurer the past 9 years.

Board officers were elected at a meeting following the annual Membership meeting. Re-elected officers included Justin Breese, chair; Mark Tollfeldt, vice chair; and Mike Cruise, secretary. R. Todd Ranniger was elected treasurer.

Approximately 111 members plus joint accountholders and children attended the annual meeting. Betty Marksheffel, a charter member, was remembered at the meeting. She was a retired educator and a pioneer member and avid supporter of Tongass Federal Credit Union. Initially teachers and public employees qualified for membership. - More...
Monday AM - March 13, 2017

Ketchikan Conference: Ketchikan to host Alaska Wood Energy Conference - Registration is open for the Alaska Wood Energy Conference, which will meet April 11-12 in Ketchikan.

Conference organizer Karen Petersen of the University of Alaska Fairbanks Cooperative Extension Service said the biennial conference will focus on how wood energy can help Alaska with its energy challenges.

Conference topics will include biomass harvesting and production, Canadian biomass projects and policies, carbon credits, air quality concerns and case studies of existing biomass operations. Optional activities will include tours of woody biomass operations in and around Ketchikan on April 10 and biomass-heated greenhouses on Prince of Wales Island on April 13. - More...
Monday AM - March 13, 2017





COLUMNS - COMMENTARY


MONEY MATTERS: PENNY STOCKS By MARY LYNNE DAHL, CFP® - Every once in a while I am asked about investing in penny stocks. What is a penny stock? It is a stock selling for less than $5 in a company that has a very small capitalization, meaning not much cash with which to operate the company. Generally, the reason I am asked about investing in penny stock is that someone has heard what I call a "story". The "story" is so enticing that some people cannot resist investing, because most of the time, the story being told is that this company is on the verge of something really big and you better invest in it now, before it gets discovered. While the definition of a penny stock is that it sells for less than $5, many penny stocks sell for under $1, which increases the lure to invest for many people. After all, with stock as cheap as this, you don't have much to lose, right? This is faulty logic; you risk losing whatever total you invest, regardless of the price per share. Just because the shares are cheap does not reduce the risk. In fact, it actually increases it. As an investor, you should be very aware of the risks and characteristics of penny stocks as investments. Why are they so risky?

One reason penny stocks are so risky is that as very small companies that have minimal or no capital, they are easy to manipulate. They have no track record, no earnings, little or no assets and often no prospects for earnings in the future. With no earnings and little or no assets, penny stocks do not have much of a market, making them very illiquid in many cases. If no one is buying or selling shares, an investor who wants to sell shares has no one to buy them. Illiquidity is a serious risk and common with penny stocks. In addition, all of the data about them is unproven and sometimes false. Investing in them is simply gambling. - More...
Monday AM - March 13, 2017

TOM PURCELL: We Can Use a Little Irish Humor Now - Thank goodness St. Patrick's Day is upon us. Our country is in need of some Irish humor about now.

With all the vitriol in our politics these days, we could use more brotherly love - which reminds me of the joke about McAlister.

One Saturday night, he ordered three pints at the pub. When the bartender asked him why he wanted three, McAlister explained: "I've got two brothers, one in America and one in Australia. Every Saturday night we go to our respective pubs, order three pints and drink with each other. Right now, me brothers are sipping three pints, too."

McAlister continued his tradition for several months. But one Saturday he ordered only two pints.

"Sweet goodness," said the bartender, "did one of your brothers die?"

"The brothers are fine," said McAlister. "It's just that I quit drinking."

Reports of alleged wiretapping and spying are all over the news of late. That reminds me of the one about a German spy who was sent to Ireland during World War II. - More...
Monday AM - March 13, 2017




Political Cartoon: Water Follies
By Steve Sack ©2017, The Minneapolis Star Tribune
Distributed to subscribers for publication by Cagle Cartoons, Inc.

Political Cartoon: Daylight Saving Time
By Rick McKee ©2017, The Augusta Chronicle
Distributed to subscribers for publication by Cagle Cartoons, Inc.




Real Time U.S. Debt Clock
http://www.usdebtclock.org/

U.S. Inflation Calculator
Easily calculate the buying power of the US dollar & inflation rate from 1913-2016

U.S. Energy Info. Admin.
Heating Oil & Propane Update

Public Meetings & Info

Ketchikan Borough Assembly

Live video stream of current meeting
Archived videos
Agenda and Information Packets
Assembly Meeting Minutes
Borough Records
Calendar

Ketchikan Planning Commission

Live video stream of current meeting
Agenda, Information Packets & Minutes

Ketchikan City Council

View a Video of Meeting
Agenda & Information Packets

Ketchikan School Board

Live video stream of current meeting
Agenda & Information Packets


Gravina Access Project SEIS Alternatives Development

Gravina Access Website

Police Dispatches

AK Troopers Daily Dispatch
Ketchikan Police Reports
Juneau Police Reports

Ketchikan

Jobs
Ketchikan's Forecast
Satellite
Today's Weather Images
Marine Forecasts
AK Weathercams
Ketchikan Weather Data
Current AK Weather Map




CLASSIFIEDS' CATEGORIES

Public Meetings
Announcements
Upcoming Events
Boats, etc.
Help Wanted
For Sale / Free Stuff
Garage Sales
Homes / Apts/ Property
Pets
Wanted
Lost & Found
Publish Your Ad

Front Page Archives
Letter Archives
Feb. - March 2017

| | | | | | | |
| --- | --- | --- | --- | --- | --- | --- |
| S | M | T | W | T | F | S |
| 29 | 30 | 31 | 01 | 02 | 03 | 04 |
| 05 | 06 | 07 | 08 | 09 | 10 | 11 |
| 12 | 13 | 14 | 15 | 16 | 17 | 18 |
| 19 | 20 | 21 | 22 | 23 | 24 | 25 |
| 26 | 27 | 28 | 01 | 02 | 03 | 04 |
| 05 | 06 | 07 | 08 | 09 | 10 | 11 |





Viewpoints,
Opinions/Letters
Basic Rules &
Freedom of Speech

Questions, please contact the editor at editor@sitnews.us or call 617-9696
Sitnews reserves the right to edit.

RE: Voting to Increase State Spending By Rep. Dan Ortiz - Under the State's constitution, one of the primary tasks of legislators is to adopt a capital and operating budget for the State of Alaska. As a member of the House Finance Committee, that is the most primary of my duties. It is because of these duties that I read with extreme interest the letter written by Rodney Dial and the inaccurate and misleading numbers he presented. Let's dig into the numbers behind the budget: - More...
Tuesday PM - March 14, 2017

Autism, Medicaid and the Affordable Care Act By Bill And Jennifer Whicker - We are long-time residents of Prince of Wales Island and Ketchikan, AK and are the parents/guardians of a 23-year-old young man with moderate to severe autism. - More...
Monday AM - March 13, 2017

The American Corporate Health Care Act By Michael Spence - Today [Thursday] the Speaker of the House of the US Congress declared that the health care legislation he is promoting will face trouble in the senate if it is not passed as written. - More...
Monday AM - March 13, 2017

Leaked budget cuts threaten Alaskan way of life and prosperity of coastal communities By Becca Robbins Gisclair - Alaska would be hard hit with the cuts proposed for just one of the agencies targeted by the Trump administration. Taken together, the proposed budget cuts for NOAA, EPA and the Coast Guard represent a dangerous triple threat that risks hundreds of Alaskan jobs, millions of dollars that flow into the state, and the clean water and healthy fisheries on which Alaska's economy, culture and way of life is based. - More...
Monday AM - March 13, 2017

Our Rep. Voting to Increase State Spending By Rodney Dial My name is Rodney Dial and I am a Ketchikan Gateway Borough Assembly Member. This letter is my opinion and does not necessarily represent the views of other assembly members.

A few days ago I posted on Facebook how our local Representative Dan. Ortiz, was voting to increase State spending, at a time when the State budget has a multi-billion dollar deficit. Many of you asked me for the specifics….here they are: - More...
Wednesday PM - March 08, 2017

WATCH OUT FOR THAT GIANT HOOK By David G Hanger - I had not realized until this latest round of state hearings and testimonies that all of us folks down here in Southeast Alaska are a bunch of welfare kings and queens who have been suckling on the state dole for these past four decades or so. Got guys and gals that are 150 days and more a year away from home even, busting their asses to make their families a living, but, hey, they are just a bunch of goddamned welfare duds, too. It matters not that we already pay the highest tax rates in the state, that as extractive industries shut down here we re-invented ourselves to a considerable degree and established new economies with little to no effectual help from outside sources or entities. We are a bunch of welfare duds; just ask our dear carpetbagging friends in the Anchorage/Fairbanks corridor about the 230,000 or so Alaskans who don't live in that cesspool of corruption, fraud, and lies. - More...
Wednesday PM - March 08, 2017

Transboundary Issues By Rep. Dan Ortiz - I recently introduced a House Joint Resolution regarding Transboundary Mining, and I was pleased to see that it is generating conversation with our B.C. neighbors. On February 26th, an opinion piece by Gavin Dirom was published in SitNews. As President of the B.C. Association for Mineral Exploration, his response focused on the benefits of the B.C. mining industry. I have read his letter and I respect his intent, but there are a few points I would like to clear up. - More...
Wednesday PM - March 08, 2017

Open Letter to Commission Hartig By Van G. Abbott - I have just been informed that the additional cost of the Departmental Environmental Control program is perhaps as high as $2000 per year per coastal resident. I had said $500 to $1,000 based on the Ketchikan Daily News frontpage article. Apparently, their quoted cost estimate was $2000 per coastal residential property, not per common collector. My mistake. - More...
Wednesday PM - March 08, 2017

Open Letter: Mis-allocated federal funds By A. M. Johnson - The following letter has been submitted to Representative Don Young for consideration and action. Thank you for your publication services. - More...
Wednesday PM - March 08, 2017

Open Letter to Rep. Ortiz By A. M. Johnson - Representative Ortiz is asking citizens to contact him with concerns so I will submit this post to his attention. Perhaps noting the potential and maybe current cost of dealing with educational cost of mult-national illegal students on a district, and the various medical potential cost to the state Medicaid program plus other's departments dealing with illegal issues now in existence or potentially to come, Ortiz will be proactive and submit legislation similar to the Missouri statutes. Again, while it may not be a huge issue, every dollar that can be addressed in savings or reduction in services to others than those who are citizens should be considered. - More...
Wednesday PM - March 08, 2017

New regulations concerning common outfalls By Bill Elberson - Ketchikan residents that have septic tanks connected to an ocean outfall should check out the State DEC new regulations concerning common outfalls. - More...
Wednesday PM - March 01, 2017

Webmail your letter or
Email Your Letter To: editor@sitnews.us

---

Articles & photographs that appear in SitNews may be protected by copyright and may not be reprinted or redistributed without written permission from and payment of required fees to the proper sources.

E-mail your news & photos to editor@sitnews.us

Photographers choosing to submit photographs for publication to SitNews are in doing so, granting their permission for publication and for archiving. SitNews does not sell photographs. All requests for purchasing a photograph will be emailed to the photographer.

The Local Paper is now available online.
Click here for this week's printed edition.