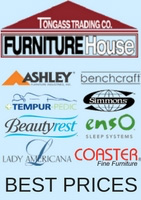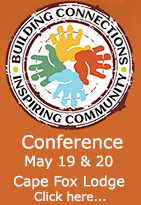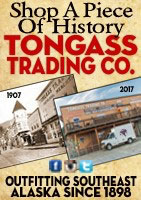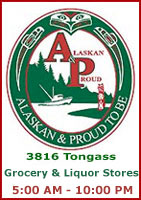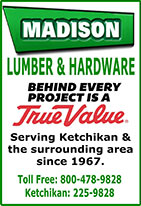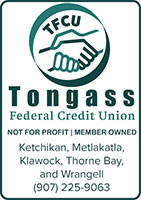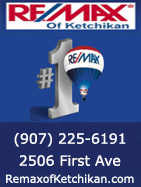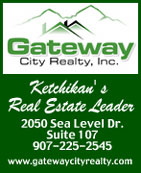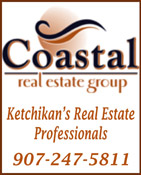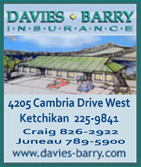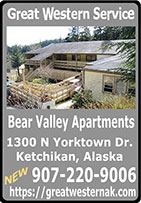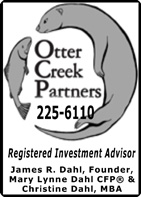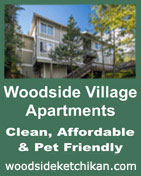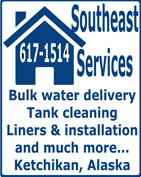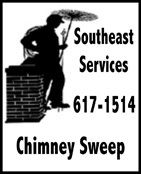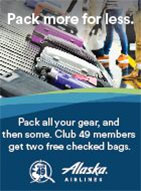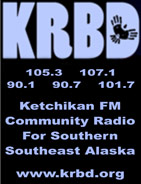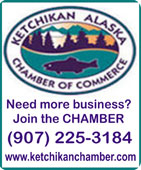 Contact


Webmail Letters


News Tips


Copyright Info


Archives
Quick News Search


Alaska


Ketchikan


SE Alaska
Columns - Articles


Dave Kiffer


Money Matters
Historical Ketchikan


June Allen


Dave Kiffer


Louise B. Harrington
Ketchikan Arts & Events


Ketchikan Arts


Ketchikan Museums


KTN Public Library
Sports


Ketchikan Links
Public Records


FAA Accident Reports


NTSB Accident Reports


Court Calendar


Recent Filings & Case Dispositions


Court Records Search


Wanted: Absconders


Sex Offender Reg.


Public Notices


AST Daily Dispatch


KTN Police Reports


Juneau Police Reports
Weather, Webcams


Today's Forecast


KTN Weather Data


AK Weather Map


AK Weathercams


AK Earthquakes
TV Guide


Ketchikan
Ketchikan Phone Book


Yellow Pages


White Pages
Government Links


Local Government


State & National

Awake at Herring Cove: Black Bear


Front Page Feature Photo By CINDY BALZER ©2017



Alaska: Alaska House Finance Committee Will Spend the Week Examining Alaska's Fiscal Dilemma –The members of the House Finance Committee in the Alaska House of Representatives announced today they will spend all week examining Alaska's fiscal policy and how policy changes will impact the Alaska economy. The committee will hear from business, municipal, labor, and tribal representatives in addition to presentations from the Alaska Department of Revenue and the non-partisan Legislative Finance Division.

"Our Coalition has developed and passed a sustainable fiscal plan that responds to the ongoing recession and the structural issues with our revenue stream that have resulted in massive yearly deficits," said House Finance Committee Co-chair Rep. Paul Seaton (R-Homer).

Seaton said, "This weeklong series of meetings will allow us to compare and contrast the competing fiscal plans that have passed the House and Senate. I am excited to hear from stakeholders from across the state this week to see if indeed our plan is the best choice. I believe it is because it's complete, comprehensive, and fair."

"We cannot afford to have a partial solution that will continue the unhealthy economic uncertainty that has deepened the recession," said House Finance Committee Co-chair Rep. Neal Foster (D-Nome).

Foster said, "As we approach the deadline to make some monumental financial decisions, we need Alaskans to be informed and involved. Once the members of the House and Senate, the Governor, and all Alaskans can get on the same page and focus on solutions, we can ensure a stable financial future for the state we all call home."

According to House Republicans, the several tax models they listened to today would cripple the state's economy by unfairly pinching the pockets of hardworking Alaskans. It's become apparent if House Democrats can't get all the money they want through an income tax they'll just add on other taxes, stated the House Republicans in a news release.

"It's disappointing on the 105th day of the session, we're still hearing about new ways to take from Alaskans to grow government," said Representative Lance Pruitt (R-Anchorage). "The numbers modeled today paint half a picture in order to justify an income tax. What about my neighbor who just lost his job or the Alaskan whose income just got cut in half?"

"The House Majority's dogmatic insistence on an array of new taxes, up to and including a progressive income tax is an experiment in social engineering through wealth redistribution. It isn't simply about new revenue," said Representative Tammie Wilson (R-North Pole).

During Monday's House Finance hearing, multiple tax models were reviewed, including income, sales, investment, and payroll taxes. Democrats and the Governor Bill Walker have also put forward bills to increase taxes on motor fuels and the oil and gas industry.

"Alaskans have told me they expect further spending reductions before even discussing any new revenue measures. I've focused my efforts on cutting spending, while House Democrats have focused their efforts on proposing a suite of new taxes to finance their spending increases," said Rep. Cathy Tilton (R-Chugiak/Mat-Su).

"House Democrats believe taxes will solve the state's budget deficit, yet they seem to forget Alaska's recession. During times of economic hardship, new taxes should be a last resort. Instead, our efforts should focus on increasing resource development that puts Alaskans back to work, and creating investment strategies that protect and grow our Permanent Fund principal so it can provide increased earnings and PFDs into the future," Rep. Steve Thompson (R-Fairbanks) commented.

The presentation from what the House Republicans call a left-leaning D.C. think tank, Institute on Taxation and Economic Policy, clearly illustrated the House Majority's commitment to a "tax and spend" philosophy. Throughout the session, House Democrats have shown no appetite to the "reasonable reductions" for which they say they're committed. - More...
Monday PM - May 01, 2017

Alaska: Senate Says Fiscal Plan Works with No New Taxes Required - The Alaska Senate Majority says a robust discussion Friday with nonpartisan legislative finance experts and members of the Senate Finance Committee has confirmed that the Senate Majority's fiscal solution offers a glide path out of the looming deficit, without imposing new taxes on individuals and the oil industry as proposed by the House Democrat Majority and supported by Governor Bill Walker.

A sharp collapse in oil prices drove the state to deficits over the last five years. Despite significant cuts to the state budget, a $2.5 billion deficit is anticipated this year. Reserves are quickly running out, driving the need for a responsible solution.

The Alaska Senate Majority has proposed $185 million this year in budget reductions, a spending limit to keep future growth in check, and use of Permanent Fund earnings to help pay for government and a dividend. The remaining gap would be filled with responsible draws from the Constitutional Budget Reserve (CBR), which modeling shows can support the state's reduced budget through the anticipated revenue shortfalls. The CBR is used, but not depleted, maintaining a healthy balance.

"The Senate has presented a plan to resolve our $2.5 billion deficit on a glide path that is safest for our economy and our state in this recession," said Sen. Anna MacKinnon (R-Eagle River) co-chair of the Senate Finance Committee.

Legislative Finance Director David Teal was unequivocal that the cornerstone of any fiscal solution must involve use of Permanent Fund earnings to help pay for government, which is part of the Senate Majority's solution. Without a plan, the Constitutional Budget Reserve (CBR) would be gone in Fiscal Year 2019, and the Permanent Fund earnings and dividends would quickly follow suit. - More...
Monday PM - May 01, 2017


Southeast Alaska: Legislation Advanced to Help Grow Alaska's Mariculture Industry - Today, the Alaska House of Representatives passed two bills to expand existing frameworks to better manage Alaska's fledgling mariculture industry. House Bill 76 would amend the Alaska Mariculture Revolving Loan Fund to include eligibility for shellfish hatcheries. HB 128 would allow non-profits to pursue enhancement and restoration projects with oversight by the Alaska Department of Fish and Game. Both bills are sponsored by Representative Dan Ortiz (I-Ketchikan).

Alaska's seafood industry is the single largest private employer in the State of Alaska; commercial fisheries employ over 30,000 independent entrepreneurs and already have a monetary value of $6 billion. These bills would help increase and diversify Alaska's fishery portfolio to help realize the $1 billion potential of commercial shellfish production.

"I hope to support the continued growth of local industry, and help Alaska remain competitive with China, Russia, and Canada, all of whom have invested significant resources in mariculture infrastructure," said Rep. Ortiz. "We can do this by ensuring Alaskan shellfish and marine plant farmers have access to capital to jump-start the year-round, in-state seed supply they need."

By expanding the purview of an existing revolving loan fund, HB 76 provides the financial infrastructure to develop a stable supply of seed for resident aquatic plants and other shellfish at no additional cost to Alaskans. Today, Alaska shellfish farms do not have a regular, in-state source of seed for aquatic plants and other shellfish.

HB 128 allows qualified non-profits to pursue enhancement and/or restoration projects involving shellfish species, including red and blue king crab, sea cucumber, abalone, geoduck and razor clams. - More...
Monday PM - May 01, 2017

Alaska: Halting Efforts to Privatize Design Functions of DOT Saves State Jobs - A decision by Governor Walker that will preserve essential state jobs and prevent layoffs that could impact Alaska's roads, bridges, airports, and public buildings has been praised by Rep. Justin Parish (D-Juneau). The Governor Walker decided not to pursue a costly feasibility study to examine fully privatizing the design functions of the Alaska Department of Transportation and Public Facilities. The Governor's decision will preserve hundreds of state jobs threatened by a successful privatization effort.

"The Governor made a wise choice to not spend precious state money on a privatization effort that will cost the state more money in the long run and undermine an essential function of the Department of Transportation and Public Facilities," said Rep. Parish. "I want jobs for Alaskans in Alaska and the Governor's decision does just that. Privatization has its place, but I looked at the states where similar privatization efforts have been implemented and found no evidence that it was saving any money at all."

In addition to halting the privatization feasibility study, 76 positions within the Alaska Department of Transportation and Public Facilities (DOT&PF) that were considered for elimination will instead be maintained. - More...
Monday PM - May 01, 2017




Ketchikan: Kayhi Construction Class Builds New Lions' Booth - When the Ketchikan Lions' portable booth, used for events such as the annual salmon derby and Fourth of July, was in need of replacement, the Ketchikan High School Building Construction class stepped up.

Pictured: Construction Students Josh Alquirre, Caleb Smith, Arik Huddleston, Kylee Kellog, Trish Kuhn and Crystal Hert. Not pictured: Construction Students Seth Hudson and Chloe Faulkner.
Photo courtesy Ketchikan Lions Club

The approximately 25 year old booth was showing its age, was not weather tight or insulated and had no electrical service, which meant the computer, printer, lights and heater were fed by a jumble of extension cords and power strips. It also had to be dragged on and off a trailer for every event.

Previous classes had constructed some of the popular school bus stops for the Lions but this project was a bit more complicated. Instructor Dave Zenge and his students designed and constructed the new booth onto an existing trailer frame which was provided by the Lions along with all of the materials. The class took it from there and the result is a professional booth that is fully insulated, includes both overhead lights and electrical circuits with GFI outlets, a weather tight sliding window and a locking door.

Ketchikan Lions President, Steve Corporon, said he was extremely impressed with the workmanship and is very appreciative of the class' efforts and stated "The booth was obviously built to last and should serve the community for years to come". - More...
Monday PM - May 01, 2017




Ketchikan: LaDonna Gundersen's 'The Little Alaskan Halibut Cookbook' Hitting Shelves Soon! - Alaska fisherwoman and author LaDonna Gundersen's latest book The Little Alaskan Halibut Cookbook will be available May 6, 2017. With four seafood cookbooks under her belt, Gundersen's latest collection is about wild Alaskan halibut. The 85-page hardcover ($9.95) includes 41 recipes created and vetted in the galley of LaDonna Rose –their 32-foot commercial fishing vessel. It also includes 28 full-color mouth-watering food photos, as well as, photographs of Southeast Alaska taken by Ole, Gundersen's fisherman husband.

Over the years, Gundersen has learned the ins and outs of cooking in a 4 x 7 boat galley and the result are creative, simple and delicious recipes. "The promise I try and keep with my recipes are simple, no fancy equipment or hard-to-find ingredients," said LaDonna Gundersen. "I take pride in the fact, that anyone can make them, whether you're a five-star chef or a first timer. All are a delicious addition to a cook's repertoire of recipes."

In the book, you'll find classic and simple suppers including Halibut and Chips, Bacon-Wrapped Halibut, and Roasted Halibut Cheeks in Lemon Butter Sauce. On the grill dishes like Barbecued Halibut with Sundried Tomato-Basil Pesto, Grilled Haliburgers, and Grilled Halibut with Fresh Strawberry Salsa. Hearty main courses that you'll want to serve at dinner parties like Halibut and Brie in a Puff Pastry, Halibut Enchiladas, and Halibut with Coconut-Curry and Bok Choy. And, a handful of tempting sweets like Apple Crumb Bars, French Coconut Pie, and Heavenly Key Lime Pie.

In addition, there is information about wild-caught Alaskan halibut including its life at sea, responsible management, and versatility in the kitchen, from the Alaska Seafood Marketing Institute as well as the health benefits of eating halibut and the history of Alaska Natives fishing for halibut using halibut hooks. - More...
Monday PM - May 01, 2017


COLUMNS - COMMENTARY

DAVE KIFFER: Just When You Thought It Was Safe to go Back in the Woods! - A while back I was Dough-splaining something to a newcomer to Our Fair Salmon City.

Yeah, you're wondering what I mean by Dough-splaining. Trust me, you've all done it.

It's when a Cheechako asks a question about Ketchikan, or Alaska in general, and you go into a lengthy, only slightly condescending, explanation that lasts until the newcomer's eye balls roll back into their head and they lose the will to live collapsing in a pathetic heap on the sidewalk.

You have engaged in Sourdough-splaining.

You. Have. All. Done. It.

Because to the newcomer the question seems simple, but as nothing is simple in "The Last Frontier" and everything requires a lengthy dis-plain-ation.

But, as usual, I digress.

The Cheechakette was curious about the concept that there are things in our world that can be dangerous.

Sure, she was from a big city and was used to things like convenience store stabbings, drive by shootings and buses running over people at bus stops.

But she was having a real hard time wrapping her head around the idea that someone could step out from the friendly confines of the First City and run into trouble with Nature.

You know the type.

Raised on "Nature" as portrayed by Walt Disney and the Sierra Club. Nature as a wondrous, beautiful thing that you can just wander into and out of as safely as the frozen food aisle at Safeway. - More...
Monday PM - May 01, 2017




Editorial Cartoon: First 100 Days For the Press
By Gary McCoy ©2017, Cagle Cartoons
Distributed to subscribers for publication by Cagle Cartoons, Inc.




Real Time U.S. Debt Clock
http://www.usdebtclock.org/

U.S. Inflation Calculator
Easily calculate the buying power of the US dollar & inflation rate from 1913-2016

U.S. Energy Info. Admin.
Heating Oil & Propane Update

Public Meetings & Info

Ketchikan Borough Assembly

Live video stream of current meeting
Archived videos
Agenda and Information Packets
Assembly Meeting Minutes
Borough Records
Calendar

Ketchikan Planning Commission

Live video stream of current meeting
Agenda, Information Packets & Minutes

Ketchikan City Council

View a Video of Meeting
Agenda & Information Packets

Ketchikan School Board

Live video stream of current meeting
Agenda & Information Packets


Gravina Access Project SEIS Alternatives Development

Gravina Access Website

Police Dispatches

AK Troopers Daily Dispatch
Ketchikan Police Reports
Juneau Police Reports

Ketchikan

Jobs
Ketchikan's Forecast
Satellite
Today's Weather Images
Marine Forecasts
AK Weathercams
Ketchikan Weather Data
Current AK Weather Map




CLASSIFIEDS' CATEGORIES

Public Meetings
Announcements
Upcoming Events
Boats, etc.
Help Wanted
For Sale / Free Stuff
Garage Sales
Homes / Apts/ Property
Pets
Wanted
Lost & Found
Publish Your Ad

Front Page Archives
Letter Archives
March - April 2017

| | | | | | | |
| --- | --- | --- | --- | --- | --- | --- |
| S | M | T | W | T | F | S |
| 26 | 27 | 28 | 01 | 02 | 03 | 04 |
| 05 | 06 | 07 | 08 | 09 | 10 | 11 |
| 12 | 13 | 14 | 15 | 16 | 17 | 18 |
| 19 | 20 | 21 | 22 | 23 | 24 | 25 |
| 26 | 27 | 28 | 29 | 30 | 31 | 01 |
| 02 | 03 | 04 | 05 | 06 | 07 | 08 |
| 09 | 10 | 11 | 12 | 13 | 14 | 15 |
| 16 | 17 | 18 | 19 | 20 | 21 | 22 |
| 23 | 24 | 25 | 26 | 27 | 28 | 29 |





Viewpoints,
Opinions/Letters
Basic Rules &
Freedom of Speech

Questions, please contact the editor at editor@sitnews.us or call 617-9696
Sitnews reserves the right to edit.

House Majority Coalition's Bogus School Tax is Disappointing By Dan Bockhorst - The Alaska State House passed the Education Funding Act (House Bill 115) on April 16 by a unanimous vote of all 22 House Coalition members. However, none of the other 18 members of the House voted for the bill. The measure is now under consideration in the Senate. - More...
Monday PM - May 01, 2017

Stop Corruption By Andrée McLeod - There's a very important bill stuck in the Democrat-led House Majority Coalition that needs to be on the books in order to stop corruption in the Capitol. SB 5 is sponsored by Senator Kevin Meyer (R, Anchorage) and has already passed the Senate unanimously. - More...
Monday PM - May 01, 2017

Alaska's Future: A Tale of Two Legislative Visions By Rep. Paul Seaton - Education is perhaps the single largest responsibility of the Alaska state government. The Alaska House Majority Coalition has made clear that our constitutionally mandated obligation to provide K-12 education and to support the University are amongst our highest priorities. - More...
Thursday PM - April 27, 2017

Safe Alaska, Free From Violence By Gov. Bill Walker, Lt. Gov. Byron Mallott - As governor and lieutenant governor, our decisions are infuenced by the roles we held long before we took office. As husbands, brothers and sons, we cherish the strong women in our lives. As grandfathers and fathers, we want to ensure a safer Alaska. It is one of our administration's highest priorities. - More...
Thursday PM - April 27, 2017

Income tax By A. M. Johnson - For those supportive of a State (Teacher) Income Tax. Nothing is stopping each of you to submit a check to the State in any amount your little heart desires. Nothing. Aaaaaa, but that is not the goal, the goal is for ME and the remaining private citizens to pay an income tax so that YOU are able to continue to enjoy life at the level you deem or negotiate desirable. - More...
Thursday PM - April 27, 2017

Income Tax By David G Hanger - What is the problem, Mr. Abbott; I really do not get you people? Why should we have a state income tax or a state sales tax? Why should this discussion even be considered valid by someone? We are paying a bunch of multi-national oil companies well over a billion dollars a year for the privilege of getting filthy rich on our oil. Why don't we just shut down the oil industry? An industry that costs us more than $1.2 billion a year every year for at least the next 10 years is not an industry that needs to exist. - More...
Thursday PM - April 27, 2017

A Sales Tax Verses an Income Tax: Which is better for Ketchikan? By Ghert Abbott - In the ongoing standoff between the House and the Senate over the income tax, there is talk that the Senate Majority will offer the House a sales tax and present this as a compromise. So if the choice before us is either a state income tax or a state sales tax, both taxes being superior to essential service cuts, then it is important to evaluate which tax would be better for our town. To determine this we first need to answer four questions: Which tax is the fairer tax, socially and geographically? What would be the economic impacts of each tax? How transparent is the tax and hence how accountable to the taxpayer? And how would each tax apply to Alaskan residents verses non-residents? - More...
Tuesday PM - April 25, 2017

Collage Performance By Judith Green - THANK YOU to all the KCC musicians that performed Saturday night at the Ted Ferry Center. A wonderful evening of music once again brought to the community under the direction, guidance and care of Roy McPherson. - More...
Tuesday PM - April 25, 2017

A Tip of the Hat By A. M. Johnson - The story in Friday's issue of the USCG service personnel involved with the clean up effort are commendable. A tip of the hat to these fine examples of Americans young folk. That they are exposed to the obvious uncouth ignorant souls that provide the fodder for the reason of such efforts is an embarrassment or should be, to the community. It is apparent that a percentage of the population was disadvantaged by not having proper parental guidance growing up. One only has to reflect on the character of the young folk in the service of our country and those who casually toss trash out of car windows to make a rational judgment as to the quality of the participants picking up and those throwing. - More...
Tuesday PM - April 25, 2017

Income Tax proposal By Kelli Carlin-Auger - I completely concur with the letter written by Chris Herby regarding the negative implications a state income tax will have on our community. Personally, I support further reducing state government. I have worked locally for state government and I have seen where cuts can definitely be made without a huge impact on the people of Alaska. I even support taking my (and my family's) permanent funds before implementing a state income tax. At least it's more equitable as it impacts all Alaskans and not just those of us working for a paycheck! - More..
Friday PM - April 21, 2017

Alaska's oil company owned legislature By Ray Metcalfe - Absent from Alaska's budget debate are comparisons of owner/producer profit sharing agreements in other oil producing countries. How do we compare? The big three want this question off the table. Our news outlets suffer a painful withholding of advertising revenue any time they address this issue. - More...
Friday PM - April 21, 2017

Appreciation By Carl Thompson - As I opened up SitNews Wednesday morning after working all night, I saw a photo I took the other day was used as the front page feature photo. I was immediately thrilled to see it there, it is always such a huge compliment and a boost to the ego when she uses one of my photos. It got me to thinking about SitNews and how much I appreciate all the many hours of hard work and thought and love that goes into producing this website for Ketchikan. - More...
Friday PM - April 21, 2017

Budget Vote By Rep. Dan Ortiz - For those following the issues facing our state, it's no surprise that Alaska's $2.7 billion budget deficit is the biggest issue. For the last five years, Alaska has had a budget deficit. Those deficits have caused the state to burn through at least $12 billion in savings, and we are quickly running out of savings. - More...
Wednesday PM - April 19, 2017

Alaska State Income Tax is Wrong By Chris J. Herby - I am writing this because yesterday my day started off with one of the biggest and worst shocks in recent memory. The headlines read AK House OK's income tax. As a community, we must stand up and show our outrage. We have been fooled by a con-man. As a ploy to get elected, Dan Ortiz ran as an Independent when he is clearly a Democrat. He joined with the Democrats in the State House to support our first state income tax in decades. We all realize that our state is in a budget crisis and something needs to be done to correct it. However, a state income tax is the worst possible thing that could be done. This will take hard working Alaskans' paychecks and make them smaller every week of the year. - More...
Wednesday PM - April 19, 2017

Kill The State Income Tax By Ken Leland - Lance Clark is right,once established any tax only increases, look at our local sales taxes. Looks like the "Dammed Democrats" with their tax and spend agenda are at it again, although some Republicans are also complicit. - More...
Wednesday PM - April 19, 2017

THE GREAT WHITE HYPE By David G Hanger - I actually had high hopes for Rodney Dial's candidacy, a prospective breath of fresh air into the stale, insipid policies of dullness and torpor that permeates local and state politics. Instead in classic Randian fashion he calls upon us to kill or to displace the poor because they so obviously are the fount of all of our fiscal problems, that if these mooches, leeches, and parasites were to disappear (in Randian terminology to "perish as they should') all of our financial problems would be solved. He even gives us a long drawn out description of his own PTSD in this regard, all incurred as a state cop. - More...
Wednesday PM - April 19, 2017

Degrade North Korean Economy By Donald Moskowitz - President Trump has pointed out the strong linkage between China and North Korea, and he correctly assumes China can influence North Korea's weapons development program. We must work with China on resolving this situation, and also on the Chinese encroachment in the South China Sea and the trade deficit imbalance. - More...
Wednesday PM - April 19, 2017

Webmail your letter or
Email Your Letter To: editor@sitnews.us

---

Articles & photographs that appear in SitNews may be protected by copyright and may not be reprinted or redistributed without written permission from and payment of required fees to the proper sources.

E-mail your news & photos to editor@sitnews.us

Photographers choosing to submit photographs for publication to SitNews are in doing so, granting their permission for publication and for archiving. SitNews does not sell photographs. All requests for purchasing a photograph will be emailed to the photographer.

The Local Paper is
available online.
Click here for this week's printed edition.