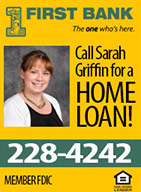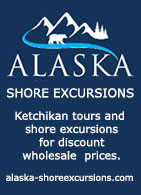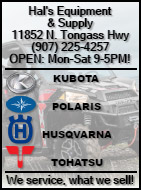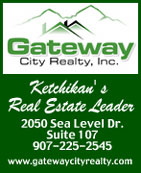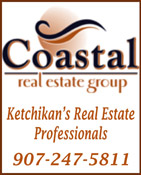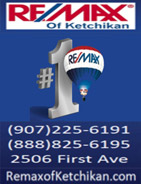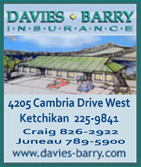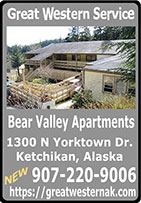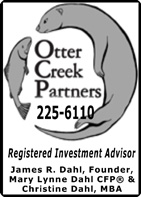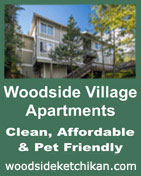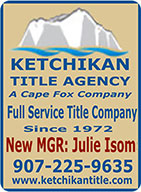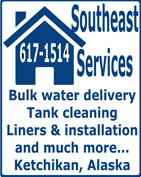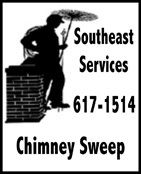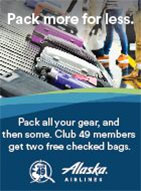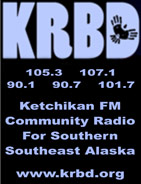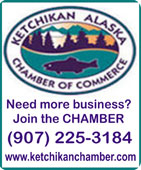 Contact


Call 617-9696


Webmail Letters


News Tips


Copyright Info


Archives
Quick News Search


Alaska


Ketchikan


SE Alaska


Alaska News Links
Columns - Articles


Dave Kiffer


Money Matters
Historical Ketchikan


June Allen


Dave Kiffer


Louise B. Harrington
Ketchikan Arts & Events


Ketchikan Arts


Ketchikan Museums


KTN Public Library
Sports


Ketchikan Links
Public Records


FAA Accident Reports


NTSB Accident Reports


Court Calendar


Recent Filings & Case Dispositions


Court Records Search


Wanted: Absconders


Sex Offender Reg.


Public Notices


AST Daily Dispatch


KTN Police Reports


Juneau Police Reports
Weather, Webcams


Today's Forecast


KTN Weather Data


AK Weather Map


AK Weathercams


AK Earthquakes
TV Guide


Ketchikan
Ketchikan Phone Book


Yellow Pages


White Pages
Government Links


Local Government


State & National

Bar Harbor & Deer Mountain Sunrise


Front Page Feature Photo By BECKY MOODY ©2017



Feature: Did a 'deadhead' in Funter Bay cause the air crash death of Will Rogers? After 80 years still no clear cause to Alaska's most famous plane crash By DAVE KIFFER - Could there be a connection between a floating log in Admiralty Island's Funter Bay and the most famous plane crash in Alaska's history, which took place more than 1,000 miles away near Point Barrow?

Humorist Will Rogers, left, and famed aviator Wiley Post, at the Renton, Washington airport before their fatal Alaska trip.
This work is in the public domain, dating 1935. No known © renewal.

The death of famous humorist Will Rogers and his pilot Wiley Post on August 15, 1935 made headlines across the world. Rogers and Post had been making a flight through Alaska and were planning to cross the Bering Sea to Siberia when they crashed.

Post was one of the most well-known pilots in the world, having been the first pilot to fly solo around the world and had set multiple speed and altitude records. He was also famous for his eye patch, having lost his left eye in an oil field accident many years before.

Post was an aeronautic 'swashbuckler' who had actually served time for bank robbery before discovering aviation and turning his life around.

Rogers was likely the most famous man in America in the 1920s and 1930s, an entertainer and a syndicated humorist whose columns were carried more than 1,000 newspapers. Even today, 80 years after his death he is still considered one of the most trenchant observers of the American scene and his one-liners are still frequently quoted.

Some of the more famous Will Rogers quotes?

"A fool and his money are soon elected."

"I am not a member of any organized political party. I am a Democrat."

"Diplomacy is the art of saying 'nice doggie' until you can find a rock."

"Good judgment comes from experience and a lot of that comes from bad judgment."

"There are three kids of men. One that learns by reading. A few that learn by observation. And the rest of them have to pee on the electric fence for themselves."

In 1935, he was at the height of his fame, having successfully transitioned to the newest mass media, radio, with weekly programs that were heard by nearly every American. He had also appeared in more than 50 movies in the 18 years prior to his death. In fact, Rogers first met Post – a fellow Oklahoman and fellow Cherokee – when Post was transporting film for movie companies.

Rogers had always been a strong proponent of the aviation industry and planned to write columns boosting it during his flight with Post. It was a time when very few Americans had flown and Rogers believed it to be the wave of the future.

With Alaska, then as now, having few runways, Post made the decision to equip his Lockheed Orion monoplane with floats. Post's plane, one of the most powerful in the world at the point, had already been modified with a wing from a Lockheed Explorer. - More...
Wednesday PM - March 29, 2017


Alaska: Alaska Worst State to Retire By MARY KAUFFMAN - According to a new Bankrate.com report, Alaska came in last as the best state in which to retire. New Hampshire is the best state to retire, and Colorado, Maine, Iowa and Minnesota comprise the rest of the top five best states for retirement.

Alaska came in last overall and in two of the eight categories (weather and the percentage of senior citizens). It was also dragged down by the second-highest crime rate, the third-highest cost of living and the fifth-worst score for healthcare quality. West Virginia is the second-worst place to spend one's golden years, followed by Arkansas, New Mexico and Louisiana.

According to the Alaska Commission on Aging, the number of Alaskans age 60 to 64 has grown to 46,906 in 2016 from 35,938 in 2010, a 30.5% increase and continues to increase. From the 2010 census to the 2016 projected population data, the Alaska senior population increased by 38.5% statewide. From 2004 to 2014, the 65+ population increased in Alaska by 61.5%. The 85-and-older Alaskan cohort is also increasing at a rapid pace growing from 4,711 in 2010 to 6,281 in 2016, for an increase of 33.3% over the past six years. Southeast Alaska continues to have the highest concentration of seniors at 25.7% where one in four residents in the region is an adult age 60 years and older.

In Alaska Commission on Aging's latest Seniors' Snapshot 2015/2016 report, retired seniors in Alaska as a whole contribute at least $2.4 billion annually to Alaska's economy from their retirement income, health care spending and revenue from other sources. Employed seniors (23.8% of the 65+ population) contribute an additional $633 million. With the passage of the proposed state income tax, Alaska House Bill 115, that economic contibution by Seniors will lower as the state taxes retirement pensions and capital gains.

The retirement industry in Alaska, one of the State's top economic sectors, creates approximately 13,000 jobs in health care, long-term support services, housing, and other employment sectors.

More than half of employed Alaska seniors work in health care, education, public administration, and retail. The cumulative senior economic impact of $3 billion compares favorably to other industries including fishing ($2.2 billion), construction ($2.1 billion) and retail trade ($2.1 billion). In addition, Alaskan seniors volunteer and provide unpaid caregiving to family members and friends (UA Institute of Social and Economic Research, Power of Aging in Alaska Symposium, 2014).

Bankrate.com's new study examined eight key factors which were weighted in line with a nationally representative survey of non-retired U.S. adults. From most to least important, the categories were: cost of living, healthcare quality, crime, cultural vitality, weather, taxes, senior citizens' well-being and the prevalence of other seniors. - More...
Wednesday PM - March 29, 2017





Ketchikan: Dr. Norm Herron Leaving Ketchikan - After almost a quarter of a century at PeaceHealth Ketchikan, Norm Herron MD will leave next week for Anchorage where he will enter private practice with LaTouche Pediatrics.

Dr. Norm Herron
Photo courtesy PeaceHealth Ketchikan

There will be a Bon Voyage party Saturday from 4:00-7:00 p.m. at the St. John's Undercroft. The public is invited – children are especially encouraged to attend. Please bring something to share: food, a story, and good cheer.

In 1992, Norm Herron MD arrived in Ketchikan for a stint as a locum, a traveling doctor who goes to communities where there is a staffing shortage and Ketchikan needed a pediatrician.

He and his wife, the Reverend Dawn-Allen Herron liked Ketchikan and moved up from their home in Texas. A quietly religious man, Dr. Herron found the PeaceHealth mission aligned with his vision of medical practice.

The Peace Health Mission: "We carry on the healing mission of Jesus Christ by promoting personal and community health, relieving pain and suffering, and treating each person in a loving and caring way."

And, for the next quarter of a century, that is what he has proceeded to do. Dr. Herron has stayed late, come in early, been by bedsides and in operating rooms in the dark of night and in the wee small hours of dawn. - More...
Wednesday PM - March 29, 2017





COLUMNS - COMMENTARY


MICHAEL REAGAN: Ratholes of Washington - Both parties in Washington can't stop going down their favorite rathole.

And the rest of us poor civilians from coast-to-coast and in-between have to watch - and suffer.

The entire country has been poisoned by the constant "I hate you more than you hate me" bipartisanship from D.C., which throws around lots of charges and countercharges with virtually no solid evidence to back them up.

Each party won't stop digging their rathole.

President Trump continues to insist that President Obama orderedsurveillance of Trump Tower last fall.

The liberal media openly scoffs.

Democrats continue to insist that the Trump campaign and the Russian hackers colluded to defeat Hillary Clinton.

The liberal media openly fans the sparks of that conspiracy, assuming and hoping it's true.

When it comes to each of these dumb ratholes, it doesn't matter what the latest scoops or opinions from CNN or FOX News are. - More...
Wednesday PM - March 29, 2017

JOHN L. MICEK: Trump's Still Winning Bigly - If you were watching cable news over the weekend, you might have been tempted to think that, with the defeat-for-now of healthcare reform, President Donald Trump's presidency was seriously on the rocks.

And while it's true that the collapse of Ryan/TrumpCare was a setback for the legislative agenda of a still-young administration that's also dealing with ongoing Russia-related headaches, Trump has been scoring some big wins against a primary target -America's administrative state.

Trump's budget is a "violent affront to America's values and basic human needs," Mariana Chilton, a public health professor at Drexel University, wrote in a op-ed published by the Philadelphia Inquirer.

"A budget is a statement of values," Chilton wrote. "And what we need to ask is, 'What value is there in building up our military might to flex our muscles to the world when we actively cause our young children and families to become more vulnerable?'"

It's a worthwhile question - and one over which we'll have a vigorous debate in the weeks and months to come. But you can't say you didn't see it coming.

Trump promised as much on the campaign trail last year. And his administration has been sounding the same drumbeat nearly every day since its inauguration on Jan. 20. - More...
Wednesday PM - March 29, 2017




Political Cartoon: Trump and EPA
By Dave Granlund ©2017, Politicalcartoons.com
Distributed to subscribers for publication by Cagle Cartoons, Inc.




Real Time U.S. Debt Clock
http://www.usdebtclock.org/

U.S. Inflation Calculator
Easily calculate the buying power of the US dollar & inflation rate from 1913-2016

U.S. Energy Info. Admin.
Heating Oil & Propane Update

Public Meetings & Info

Ketchikan Borough Assembly

Live video stream of current meeting
Archived videos
Agenda and Information Packets
Assembly Meeting Minutes
Borough Records
Calendar

Ketchikan Planning Commission

Live video stream of current meeting
Agenda, Information Packets & Minutes

Ketchikan City Council

View a Video of Meeting
Agenda & Information Packets

Ketchikan School Board

Live video stream of current meeting
Agenda & Information Packets


Gravina Access Project SEIS Alternatives Development

Gravina Access Website

Police Dispatches

AK Troopers Daily Dispatch
Ketchikan Police Reports
Juneau Police Reports

Ketchikan

Jobs
Ketchikan's Forecast
Satellite
Today's Weather Images
Marine Forecasts
AK Weathercams
Ketchikan Weather Data
Current AK Weather Map




CLASSIFIEDS' CATEGORIES

Public Meetings
Announcements
Upcoming Events
Boats, etc.
Help Wanted
For Sale / Free Stuff
Garage Sales
Homes / Apts/ Property
Pets
Wanted
Lost & Found
Publish Your Ad

Front Page Archives
Letter Archives
Feb. - March 2017

| | | | | | | |
| --- | --- | --- | --- | --- | --- | --- |
| S | M | T | W | T | F | S |
| 29 | 30 | 31 | 01 | 02 | 03 | 04 |
| 05 | 06 | 07 | 08 | 09 | 10 | 11 |
| 12 | 13 | 14 | 15 | 16 | 17 | 18 |
| 19 | 20 | 21 | 22 | 23 | 24 | 25 |
| 26 | 27 | 28 | 01 | 02 | 03 | 04 |
| 05 | 06 | 07 | 08 | 09 | 10 | 11 |
| 12 | 13 | 14 | 15 | 16 | 17 | 18 |
| 19 | 20 | 21 | 22 | 23 | 24 | 25 |
| 26 | 27 | 28 | 29 | | | |





Viewpoints,
Opinions/Letters
Basic Rules &
Freedom of Speech

Questions, please contact the editor at editor@sitnews.us or call 617-9696
Sitnews reserves the right to edit.

What's obvious to Alaskans continues to bewilder legislators By Curtis W. Thayer - Decisions regarding the size and funding of government impact all Alaskans so it's important to have current, comprehensive information to help make wise choices. Each year, the Alaska Chamber asks Alaskans a broad range of topics. When it comes to funding State government, we find issues like taxation and use of the Permanent Dividend will forever be contentious. Alaskans are evenly split on restructuring the Permanent Fund to pay for state spending. How these overarching issues color Alaskans thinking is obvious when you look at the numbers. - More...
Wednesday PM - March 29, 2017

Oil companies bought Alaska legislature back By Ray Metcalfe - In 2004 I speculated in an ADN op-ed that several members of both houses of our legislature were taking bribes from oil companies with Bill Allen and VECO acting as their surrogate. While I only had a smattering of hard evidence, my real confidence in risking that the most powerful people in Alaska would not sue me for saying it stemmed from my confidence that bribery was the only logical reason any legislator would pretend to believe that profits to the big three producers needed to be increased at our expense or they would leave. Over and over I had documented that oil company profits in Alaska dwarfed oil company profits in other parts of the world. Over and over I documented that other countries kept a much larger share of the profits than we were keeping. Over and over seated legislators would pretend to believe and act on oil company rhetoric that I knew that they knew had to be false. - More...
Wednesday PM - March 29, 2017

Alaska Income Tax By Lance Clark - Here we go, a nice new income tax to punish anyone who is even a little successful. All an income tax does is take money away from private businesses and service providers and feed it to the government greed monster, which will always need more. Unlike the state, when our income goes down we spend less. The less we spend the more businesses suffer and either lay off or drop out. - More...
Wednesday PM - March 29, 2017

Invitation to Welcome Interim Pastor By Steve Kinney - Please join us at the Ketchikan Presbyterian Church on April 2nd to welcome our interim pastor, the Rev. Dr. Robert Nicholson. He is eager to share God's Word with us! Worship is at 11:00 followed by coffee and conversation. - More...
Wednesday PM - March 29, 2017

Fake News Prevalent in Alaska By Bethany Marcum - During this legislative session, fake news has been prevalent in Alaska. We've heard our state budget cannot be balanced without an income tax; we must cap the PFD and restructure the Permanent Fund to create a long-term budget plan; Alaskans don't understand enough about our fiscal situation to be able to vote on a solution; and state government has already been cut to the bone and more reductions are unreasonable. Well don't believe it - it's all fake news. - More...
Monday PM - March 27, 2017

An Open Letter to the Legislators, Councilmen and Assembly of Ketchikan By Terri Wilson - Friday morning I read the article about changing the way you tax senior citizens, and I've had enough of the idiocy of the State of Alaska, City Council and the Borough Assembly! Every one of you should resign, get REAL PEOPLE in to make wise decisions -- like housewives who have to budget! - More...
Monday PM - March 27, 2017

Stop Cash Payments to Oil Companies By Dan Ortiz - It's time to roll back the high cashable credits we pay to oil companies. House Bill 111 is a bill which amends the current oil and natural gas tax structure to remove or edit pieces of the current oil tax system that do not benefit Alaskans. - More...
Monday PM - March 27, 2017

The American Health Care Act Is What Repeal Looks Like By Ghert Abbott - As the American Health Care Act was the best possible repeal legislation that House Republicans could create, we'd do well to consider the full significance of last week's debacle. What would repeal have meant if it had been successful? And what does its total political failure mean for American healthcare? - More...
Monday PM - March 27, 2017

WHY I LOVE KETCHIKAN By Laura Plenert - On a recent Friday night when my power went out – there were strange noises – crackling, crashing etc. I sprang out of bed to check the house. Everything seemed in order. When I got up on Saturday morning, parts of my home had power, parts didn't. I smelled a burned wire smell in my living room and noticed the porch lights on – and wouldn't switch off. The switch was very warm. I went to the breaker box to shut off that breaker. I noticed 5 other breakers had "popped". I called a friend who is an electrician – Wayne Walters. He advised that the first step was to get in touch with KPU to make sure the power into my home was ok. I called KPU and spoke to a very tired employee who said he would put me on the list. Afraid to turn anything on, I went outside to start shoveling. During a "shovel break" – Mark Adams – from KPU (who lives a few doors down) came to my door and said he heard I had problems. There was a bucket truck in the area – so the 2 KPU employees in that truck stopped and checked the power to my home. Everything checked out OK. In the meantime, Wayne called me back – he had an employee (Art from Channel Electric) who was nearby and would come to check on interior electric. A short time later Art showed up – he replaced the burned switch and checked out the breaker box. - More...
Monday PM - March 27, 2017

Town crier By Rodney Dial - I think most are starting to come to grasp with the state budget deficit and what it means; Ketchikan is a smart town. - More...
Wednesday PM - March 22, 2017

"THOSE PEOPLE" ARE YOU AND ME By Janalee L. Minnich Gage - My blood pressure is high, even though it's going on 21 years since May 31st 1995... I still get worked up, it still brings tears to my eyes, not for the reasons you might think, nor out of regret or anger, but out of the harsh lesson I witnessed. - More...
Wedesday PM - March 22, 2017

How Will Don Young Vote? By Ghert Abbott - On March 14th I spoke on the phone with a staffer for Congressman Don Young's Washington office about my concerns regarding the Trump-Ryan American Health Care Act, which will repeal the Affordable Care Act. If this bill becomes law the Medicaid expansion will be rolled back and Alaskan Medicaid cut, an estimated 1,000 Ketchikan residents could lose their healthcare, Federal subsidies that help Alaskans buy insurance will be cut by 75%, Alaskan insurance premiums will go up and coverage quality down, and elderly Alaskans will be forced to pay more. When all of these effects are taken together, I believe they will greatly harm rural Alaska and result in people dying for lack of affordable care, and I told the staffer this. - More...
Wednesday PM - March 22, 2017

The Age of Propaganda By Michael Spence - In the 1970's scholars dubbed it the Information Age , a future in which computers would increase all levels of communication between humans. It was widely believed then that such an increase in access to knowledge would transform our world for the better. Where isolationism and illiteracy were once common, there would be a trans-formative shift towards education, democracy, and prosperity. - More...
Wednesday PM - March 22, 2017

Rebuilding Our Military By Donald Moskowitz - As a Navy veteran and a strong supporter of our military I commend President Trump for initiating a program to rebuild our military with a defense budget increase of $54 billion, but it should be decreased by $1.3 billion and the $1.3 billion added to the Coast Guard budget within the Department of Homeland Security so it is not cut by $1.3 billion. - More...
Wednesday PM - March 22, 2017

SAY NO, PROTECT TAKU By Chantelle Hart - I am a Taku River Tlingit (TRT) woman from Atlin BC and I have lived my entire life in fear of "the mine" that might come to my home territory and cause disastrous impacts to my community and the surrounding environmental areas. Even as a young child, I lived with terror and unarticulated fury over the various investors that have come to capitalize off the Tulsequah Chief mine. First there was Redfern (later called Redcorp Ventures), and they went bankrupt – but the long and drawn out legal battles my First Nation became embroiled in was a tremendous financial sacrifice we have not yet recovered from. My people have never been able to breathe easy for long, because there is always a wolf at the door, attracted by the possibility of profit. - More...
Saturday AM - March 18, 2017

Webmail your letter or
Email Your Letter To: editor@sitnews.us

---

Articles & photographs that appear in SitNews may be protected by copyright and may not be reprinted or redistributed without written permission from and payment of required fees to the proper sources.

E-mail your news & photos to editor@sitnews.us

Photographers choosing to submit photographs for publication to SitNews are in doing so, granting their permission for publication and for archiving. SitNews does not sell photographs. All requests for purchasing a photograph will be emailed to the photographer.

The Local Paper is now available online.
Click here for this week's printed edition.