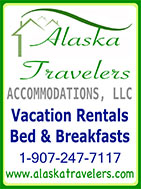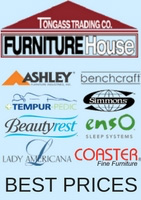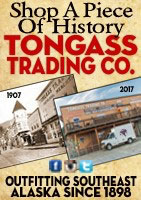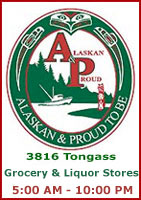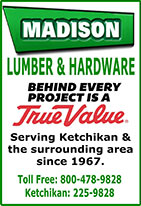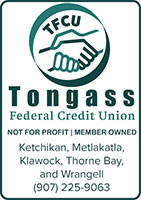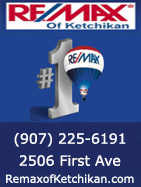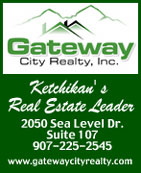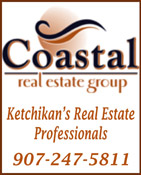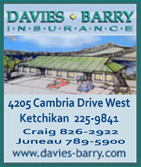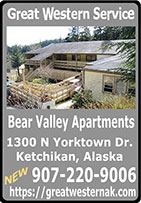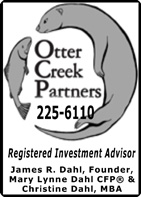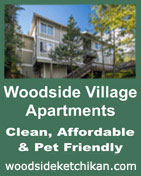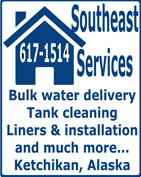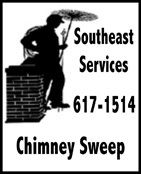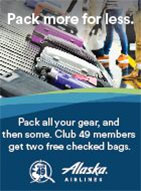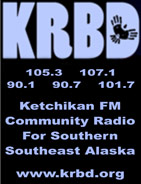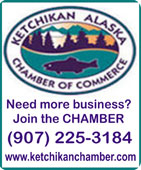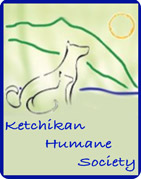 Contact


Webmail Letters


News Tips


Copyright Info


Archives
Quick News Search


Alaska


Ketchikan


SE Alaska
Columns - Articles


Dave Kiffer


Money Matters
Historical Ketchikan


June Allen


Dave Kiffer


Louise B. Harrington
Ketchikan Arts & Events


Ketchikan Arts


Ketchikan Museums


KTN Public Library
Sports


Ketchikan Links
Public Records


FAA Accident Reports


NTSB Accident Reports


Court Calendar


Recent Filings & Case Dispositions


Court Records Search


Wanted: Absconders


Sex Offender Reg.


Public Notices


AST Daily Dispatch


KTN Police Reports


Juneau Police Reports
Weather, Webcams


Today's Forecast


KTN Weather Data


AK Weather Map


AK Weathercams


AK Earthquakes
TV Guide


Ketchikan
Ketchikan Phone Book


Yellow Pages


White Pages
Government Links


Local Government


State & National

Ward Lake: Beaver
This beaver didn't seem to mind posing for its photograph as it was enjoying nibbling on a salmon berry bush last week at Ward Lake. The beaver is North America's largest rodent. According to the Alaska Department of Fish and Game, beavers in the wild live about 10 to 12 years. They have been known to live as long as 19 years in captivity. Most adult beavers weigh 40 to 70 pounds. Females average two to four kits per year. [Living With Wildlife, ADF&G]
Front Page Feature Photo By SUSAN HOYT ©2017



Ketchikan: Coast Guard has been in Ketchikan nearly 115 years By DAVE KIFFER - This summer a major change is taking place at the Ketchikan Coast Guard base as two new 154-foot fast response Coast Guard cutters join the Alaskan fleet.

The cutter Bailey Barco, the 22nd 154-foot Fast Response Cutter in the Coast Guard fleet, will be homeported in Ketchikan. Commissioning is scheduled in June 2017.
Photo courtesy USCG

The John McCormick and the Bailey Barco are two of a new generation of U.S. Coast Guard cutters that are replacing the 110-foot cutters, some of which - like the Ketchikan based Naushon - have been on their posts for more than 30 years.

The U.S. Coast Guard has a long history in the Ketchikan area, going back to the earliest part of the 20th Century, when the U.S. Lighthouse Service arrived in the region to make it safer for the increasing numbers of ships sailing up the coast.

As more and more ship traffic began heading north to Alaska in the 1880s and 1890s, more and more of those vessels began running aground. That's what brought the U.S. Coast Guard to Southern Southeast Alaska, more or less.

The USCG was preceded in this area by the U.S. Light House Service. For several decades after the purchase of Alaska in 1867, there was concern about the need for aides to navigation along the coast of the territory. Companies such as Pacific Coast Steamship even offered to transport buoys north to mark shoals and other hazards. The Federal Lighthouse board recommended lighthouses in the area but Congress declined to provide funding.

In 1892, the Lighthouse board specifically recommended a lighthouse at Mary Island, approximately 30 miles south of Ketchikan and the customs entry point for ships coming up the coast from Canada. But Congress continued to hedge.

Finally in 1895, the U.S. Lighthouse Service, which would eventually merge with the Coast Guard, began to plan for a series of lighthouses in Southeast Alaska. As usual, methodical government planning was then upset by historical events.

In this case, it was the Klondike Gold Rush of 1897 which brought tens of thousands of hopeful prospectors north to Alaska, the majority on boats through the Inside Passage to Skagway. - More...
Sunday PM - May 21, 2017

Alaska: Alaska to begin process of issuing Real ID-compliant forms of identification - Friday, Governor Bill Walker signed House Bill 16 into law, allowing the state to begin the process of issuing Real ID-compliant forms of identification. This legislation gives Alaskans the option to obtain federally compliant identification; it is not mandatory. Without the legislation, Alaskans would have been denied entry into most airports, military bases and federal facilities without a passport or other acceptable form of documentation.

"Alaskans no longer have to wonder if their travel plans or ability to work will be in jeopardy," Governor Walker said. "This legislation balances compliance with federal law with the privacy concerns that some have noted by giving Alaskans the choice of having a Real ID-compliant license. The Department of Administration will move quickly to ensure that there are no disruptions in the everyday lives of our citizens. I thank the House and Senate for passing this critical legislation."

In October, the state was advised by the U.S. Department of Homeland Security (DHS) that Alaska would no longer receive waivers that had previously allowed the Division Motor Vehicles to avoid complying with the law, and that enforcement of the Real ID Act of 2005 would begin on June 6 of this year. - More...
Sunday PM - May 21, 2017


Southeast Alaska: Three-vessel fire under investigation - The United States Coast Guard is investigating a three-vessel fire aboard the 57-foot fishing vessel Seaborn, 56-foot fishing vessel Pacific Lady and the 49-foot fishing vessel Julia Kae, at a marina in North Cove in Craig, Alaska.

Three-vessel fire aboard the 57-foot fishing vessel Seaborn, 56-foot fishing vessel Pacific Lady and the 49-foot fishing vessel Julia Kae, at a marina in North Cove in Craig, Alaska.
Photo By Scott Wilburn ©2017

The Craig harbormaster and fire department contained the fire. Craig fire, EMS, and Harbor staff with help from volunteers were able to put the fires out. The boats will be monitored closely by Craig harbor staff for the next 24 hours and people are asked to stay clear of the vessels.

"A team from Marine Safety Detachment Ketchikan is on their way to Craig to support the local response," said Lt. Jennifer Ferreira this afternoon. Ferreira is a public affairs officer with Sector Juneau. "The team will work with the Craig harbormaster, Craig Fire Department and vessel owners to investigate the cause of the incident."

Marine Safety Detachment Ketchikan investigators are responding to monitor for signs of pollution, investigate the cause of the incident and assess extent and cost of damage. Coast Guard Sector Juneau was notified early this morning about the fire that occurred at approximately 3:30 a.m.

The Pacific Lady has a max capacity of 1,500 gallons of fuel, the Julia Kae has a max capacity of 3,800 gallons of fuel and the Seaborn has a max capacity of 2,000 gallons of fuel. - More...
Sunday PM - May 21, 2017

Alaska: Fentanyl found in three individuals who died from overdoses - Some heroin-containing drugs recently being distributed in Alaska have significant amounts of fentanyl, increasing the risk of overdose and death.

The Alaska state medical examiner has confirmed that three individuals who recently died of overdose in Anchorage have tested positive for fentanyl and other substances including heroin and morphine.

Fentanyl is much more potent than heroin and morphine, and is sometimes added to these drugs by dealers to increase the high. There is no way for a user to determine if fentanyl or similar compounds are present in the drug they are taking without a laboratory test, thus raising the risk of a fatal overdose.

There has been a recent spike in heroin-related emergency department visits in late April and into May. Toxicology tests for eight other suspected overdose deaths since late April are pending. Most deaths were in Anchorage.

Clusters of overdoses related to fentanyl happened in Alaska last year. The total number of opioid deaths in Alaska that involved fentanyl or another synthetic opioid other than methadone in 2014, 2015 and 2016 was 41. Over the three years, 27 were linked specifically to fentanyl.

Driven primarily by heroin and other illicit drugs, Alaska's drug overdose death rate increased in 2016. Notable demographic changes in 2016 included higher death rates among a younger age-group (25–34 year-olds) and among Gulf Coast residents. - More...
Sunday PM - May 21, 2017




Fish Factor: Budget impasse biggest concern for Alaska fisheries By LAINE WELCH - Alaska salmon managers are hoping for the best and planning for the worst as lawmakers extend into a third special session to try and agree on a state budget. It is the third year in a row they have not finished their legislative session on time due to budget differences.

The haggling, which could last up to 30 days, means pink slips could go out to all state workers in less than two weeks in advance of job layoffs.

"It's similar to what happened last year. Pink slips go out on June 1 and then we have to start getting people out because they cannot be on salary effective July 1," said Scott Kelley, director of the commercial fisheries division at Alaska Dept. of Fish and Game headquarters in Juneau.

"At this point, we are acting under the assumption that we are going to have a budget," he added.

Kelley admits he's closely watching the calendar as salmon fisheries get underway. Fish and Game differs from most state departments because so many workers must be flown or boated to remote salmon counting sites across the state. Orderly field camp set ups and shut downs take several weeks of advance planning.

"Day by day we are already increasing our field presence. The Chignik and Karluk weirs are supposed to go in this week, the Miles River sonar at the Copper River and other things across the state. We will be scrambling," Kelley said, adding that about 670 fishery workers are on the job each summer.

The budget impasse also would stall other summer fisheries, and derail stock assessment surveys for Tanner crab in Prince William Sound, red king crab in Southeast and black cod at Chatham Strait, to name a few.

The governor's operating budget for the commercial fisheries division for the next fiscal year is just over $70.7 million, which reflects a net gain of $670,000 to cover contracts and inflation costs.

Kelley said the extra money was spread to projects across the state that "are most closely linked to opportunities for fishing," such as aerial surveys for Southeast salmon, the Coghill Lake project at Prince William Sound and Igushik salmon counting towers at Togiak.

But not having the money to manage the salmon season is the biggest concern caused by the legislative lollygagging.

Alaska's salmon fisheries are tracked on a daily basis during the season to make sure enough fish can make it upriver to sustain future stocks. If that can't happen, the result would be lost harvests from Ketchikan to Kotzebue.

"The economy of the state would take an enormous hit if we had to pull stock assessment projects, and that is obvious to everyone who lives here," Kelley said. "That's why I'm optimistic because it is just too big to ignore. And the legislators know that." - More...
Sunday PM - May 21, 2017





COLUMNS - COMMENTARY

MONEY MATTERS: MINIMIZING THE FINANCIAL COSTS OF DIVORCE By MARY LYNNE DAHL, CFP® - Most people realize that a divorce can be costly, and sometimes messy. It doesn't have to be, but it can be. You can reduce the costs, however, with some education about the whole process.

The first and most obvious costs are legal costs. If you hire an attorney, this will cost you. Every case is different in some ways, so the costs are quite variable. The longer the divorce takes, the more it usually costs. Other costs associated with divorce are the second household that usually results, meaning that the couple that used to live in one home now live in 2 homes, and this costs money that is a new expense directly resulting from the pending divorce. Combined, these 2 types of expense, new to the couple going through the divorce process, are additional to the usual costs of living. But this is not the end of the costs. The biggest cost is the splitting up of the debts and the assets, called the financial settlement.

First, a little advice about legal costs: You can reduce your legal costs by doing a lot of the preliminary paperwork yourself. This means that you can and should fill out the financial forms required to calculate child support (if applicable) and to reach a financial settlement with your spouse. Most states require this form be completed, and it can be a lot of work, so if you are paying an attorney or his/her staff to do this work, the hours billed can really add up. It is definitely worth your time to answer all the questions and supply all the information asked of you, and your spouse, on these financial data forms that are part of any divorce. You can do the data gathering and let your attorney do the legal work, which will reduce your costs considerably. - More...
Sunday PM - May 21, 2017

Social Security: Ask Rusty: Hold Harmless Provision; Benefit Payment Schedule & Payment Method By RUSSELL GLOOR, AMAC Certified Social Security Advisor - Dear Rusty I'm totally confused after a conversation with some friends about Social Security and Medicare. All three of us are 68, but two of my friends are already collecting Social Security while I'm waiting to apply so I can let my benefit grow. The confusion came in when we talked about Medicare and the premium for Part B. My friends both say they have their Medicare premium deducted from their Social Security payment and are paying about $114 per month. However, my Medicare Part B premium, which I pay separately, is now $134 per month. It just doesn't seem fair. Why is their Medicare premium so much lower than mine? Signed: Confused

Dear Confused: Yes, it might seem unfair, but the difference in your Medicare Part B premiums has to do with something called the "hold harmless provision" of the Social Security Act. This provision essentially states that a beneficiary's Social Security benefit payment cannot decrease due to an increase in Medicare's Part B premium.

This is an important provision because Medicare costs tend to rise annually often resulting in higher premiums. However to be protected by this provision, your premiums must be automatically deducted from your Social Security benefit payments. Since your friends' Part B premiums are deducted from their Social Security, they enjoy this "hold harmless" protection; since yours is not, you pay the standard Medicare Part B monthly premium. - More...
Sunday PM - May 21, 2017




Editorial Cartoon: U.S. student loan debt
By John Cole ©2017, The Scranton Times-Tribune
Distributed to subscribers for publication by Cagle Cartoons, Inc.




Real Time U.S. Debt Clock
http://www.usdebtclock.org/

U.S. Inflation Calculator
Easily calculate the buying power of the US dollar & inflation rate from 1913-2016

U.S. Energy Info. Admin.
Heating Oil & Propane Update

Public Meetings & Info

Ketchikan Borough Assembly

Live video stream of current meeting
Archived videos
Agenda and Information Packets
Assembly Meeting Minutes
Borough Records
Calendar

Ketchikan Planning Commission

Live video stream of current meeting
Agenda, Information Packets & Minutes

Ketchikan City Council

View a Video of Meeting
Agenda & Information Packets

Ketchikan School Board

Live video stream of current meeting
Agenda & Information Packets


Gravina Access Project SEIS Alternatives Development

Gravina Access Website

Police Dispatches

AK Troopers Daily Dispatch
Ketchikan Police Reports
Juneau Police Reports

Ketchikan

Jobs
Ketchikan's Forecast
Satellite
Today's Weather Images
Marine Forecasts
AK Weathercams
Ketchikan Weather Data
Current AK Weather Map




CLASSIFIEDS' CATEGORIES

Public Meetings
Announcements
Upcoming Events
Boats, etc.
Help Wanted
For Sale / Free Stuff
Garage Sales
Homes / Apts/ Property
Pets
Wanted
Lost & Found
Publish Your Ad

Front Page Archives
Letter Archives
April - May 2017

| | | | | | | |
| --- | --- | --- | --- | --- | --- | --- |
| S | M | T | W | T | F | S |
| 26 | 27 | 28 | 29 | 30 | 31 | 01 |
| 02 | 03 | 04 | 05 | 06 | 07 | 08 |
| 09 | 10 | 11 | 12 | 13 | 14 | 15 |
| 16 | 17 | 18 | 19 | 20 | 21 | 22 |
| 23 | 24 | 25 | 26 | 27 | 28 | 29 |
| 30 | 01 | 02 | 03 | 04 | 05 | 06 |
| 07 | 08 | 09 | 10 | 11 | 12 | 13 |
| 14 | 15 | 16 | 17 | 18 | 19 | 20 |
| 21 | | | | | | |





Viewpoints,
Opinions/Letters
Basic Rules &
Freedom of Speech

Questions, please contact the editor at editor@sitnews.us or call 617-9696
Sitnews reserves the right to edit.

Climate Change By Victoria McDonald - Climate change is an issue that directly involves Alaska. In Southeast, ocean acidification is increasing, so not only are crustaceans such as crab and shrimp less able to form shells, but pink salmon that rely on pteropods, a shelled mollusk, will lose an important food source. The lack of food for salmon has potentially disastrous effects on our fish-reliant lifestyle. Tongass Conservation Society, TCS, will be urging our borough to adopt a policy to decrease greenhouse gas emissions (GHG). We can align ourselves with Juneau's Climate Change Policy of 2011, that advocates for reduced GHG. - More...
Sunday PM - May 21, 2007

Oil Tax Credits By Rep. Dan Ortiz - What are the priorities of Alaskans? Does our budget reflect those priorities? - More...
Thursday PM - May 18, 2017

Oil Tax Credits By John Suter - Kudos to the Alaska State Senate for holding out on the one billion dollars owed to oil firms in subsides. The millionaires and billionaires in the lower 48 who own these oil firms are having hard times too and their need for this money outweighs any needs the state may have for this money. Education and public safety could not possibly be as important as the needs of the millionaires and the billionaires. - More...
Thursday PM - May 18, 2017

High time to do the right thing By Vince Beltrami - As the Executive President of the Alaska AFL-CIO, the state's largest labor organization, I have watched our number of members drop by 3,000 in the last year and a half. In that same time frame, Alaska has lost around 9,000 jobs, so about a third of those jobs came from our ranks. They are evenly split between public sector and private sector workers, in nearly every field imaginable, all around the state. - More...
Friday PM - May 12, 2017

Land exchange By Rep. Dan Ortiz - I am pleased with the passage of SB 88 Wednesday morning on the House Floor. The bill, which authorizes a land exchange between the Alaska Mental Health Land Trust Authority and the United States Forest Service, passed the Senate 20-0 and the House 38-1. It parallels federal legislation that our congressional delegation was able to pass earlier this week, and I am proud that the state legislature stepped up to the plate and passed such an important piece of legislation. - More...
Thursday PM - May 11, 2017

Deer Mountain Land Exchange By A. M. Johnson - The moment has arrived that finds the need to announce a Mea Culpa.

Some time back when the issue of logging on Deer Mountain was raised, a local group headed by Bob Weinstein gathered a effort to have the issue ultimately addressed through a proposed land swap with the U.S.Forest Service. Believing that an effort such as that at the local level was doomed even with state input. The federal position and the then political party in control having a track record of saying 'No' I concocted a letter to this publication taking the effort to task with a sarcastic tone. - More...
Thursday PM - May 11, 2017

Cuts to People Experiencing Developmental Disabilities – Supported Time in the Community By Rita Menzies, Roxanne Abajian, Julie Dowling, Alonso Escalante, Ralph Mackie, Adam Thompson, & Bett Union-Jakubet - We write to you today on behalf of not only individuals with intellectual disabilities we serve, but also their families, our staff, and community. One of the budget cuts that is critical for this population is the Day Habilitation Services. With the current budgets proposed for Senior & Disabilities Services (SDS), Day Habilitation Services will be capped at 8-12 hours per week per individual. The number of hours of Day Habilitation currently is individualized according to the plan of care and the needs of the individual, averaging 40 hours/ week/ individual. - More...
Thursday PM - May 11, 2017

Firing of FBI Director James Comey By Rev. Larry Emery - Sen. Murkowski has expressed that the timing of the firing of FBI Director James Comey is a "serious cause for concern." This "concern" should be expressed in nothing less than the appointment of a special independent prosecutor to investigate the Trump campaign's alleged ties to Russia. - More...
Thursday PM - May 11, 2017

Russia Invades White House By Donald Moskowitz - LT GEN Flynn was fired from his position as National Security Advisor because he lied to Vice President Pence about his contact with Russian officials concerning the sanctions on Russia. - More...
Thursday PM - May 11, 2017

American government cannot be trusted By John Suter - The American government needs to subcontract out to the KGB or the GRU Russian Intelligence Agency to do the investigation on the connection of the White House with the Russians and the 2016 election interference. They can do it much cheaper and faster. They are the ones who have the most information on this in the first place. - More...
Thursday PM - May 11, 2017

Searching for family and friends of the deceased Joel Mehall By Arve Robert Pisani - In October 1980 I got a letter signed Joseph Mehallic alias Joel Mehall. For some time we corresponded about the Normandy Campaign in 1944 in which he had taken part as a paratrooper in the famous 101st Airborne Division. Also called the Screaming Eagles. As years went by I lost contact with Joel. About 2008-2009 I started to try to find him and made a search on internet. Unfortunately, I found there an obituary for Joel. - More...
Thursday PM - May 11, 2017

Russians Didn't Orchestrate Trump's Election – So Let's Move On By Gary S. Miliefsky - Ever since Americans woke up on the morning of Nov. 9, 2016, to find out that Donald Trump had won the presidential election and would be the 45th President of the United States, many have been wondering how Trump pulled it off. - More...
Thursday PM - May 11, 2017

Alaskans Get the Short End of the Stick By Norma Lankerd - I'm writing to COMPLAIN on why Alaskans who live and reside in the State of Alaska year around ALWAYS get the short end of the stick? As soon as the Tourist season comes around the price of everything in Alaska always increase. I live in Metlakatla, i do my shopping in Ketchikan because i can get more for my $$, but now that its the beginning of the summer season the cost of the Alaska ferry system from Metlakatla to Ketchikan has discontinued the 1/2 price off for the driver and the price increased $5.00 more just for a 45 minute ride, IT WOULD BE DIFFERENT if our State would allow the Lituya to run 7 days a week instead of Thursday through Monday. I believe the Lituya is practically the only Ferry that keeps the Ferries afloat. Even the hotel prices have gone up in the Ketchikan area, more so that the Tourist season is here. - More...
Monday PM - May 08, 2017

Pleased With USCG Work Crew By A.M. Johnson - Recently in the past couple of days, working outside I noticed that the Pond Reef marker beacon was one-blinking during daylight hours and two very erratic in the blinking sequence. - More...
Monday PM - May 08, 2017

RE: House Majority Coalition's Bogus School Tax is Disappointing By Rep. Dan Ortiz - Mr. Bockhorst is correct. If the legislature implements the Education Funding Act, we can't dedicate monies collected to any government spending, as the Legislature can't adopt dedicated taxes. Our intent is to put the monies into the Public Education Fund to forward-fund education. The bill language says we "may" do this, because we cannot make a law saying we "will" do this. I have spoken with Dan Bockhorst about the inherent inequity in how property taxpayers in organized boroughs bear a greater burden to pay for education compared to those in unorganized areas. I have explored, and will continue to explore, legislative actions to mitigate this inequity. - More...
Wednesday PM - May 03, 2017

House Majority Coalition's Bogus School Tax is Disappointing By Dan Bockhorst - The Alaska State House passed the Education Funding Act (House Bill 115) on April 16 by a unanimous vote of all 22 House Coalition members. However, none of the other 18 members of the House voted for the bill. The measure is now under consideration in the Senate. - More...
Monday PM - May 01, 2017

Stop Corruption By Andrée McLeod - There's a very important bill stuck in the Democrat-led House Majority Coalition that needs to be on the books in order to stop corruption in the Capitol. SB 5 is sponsored by Senator Kevin Meyer (R, Anchorage) and has already passed the Senate unanimously. - More...
Monday PM - May 01, 2017

Webmail your letter or
Email Your Letter To: editor@sitnews.us

---

Articles & photographs that appear in SitNews may be protected by copyright and may not be reprinted or redistributed without written permission from and payment of required fees to the proper sources.

E-mail your news & photos to editor@sitnews.us

Photographers choosing to submit photographs for publication to SitNews are in doing so, granting their permission for publication and for archiving. SitNews does not sell photographs. All requests for purchasing a photograph will be emailed to the photographer.




The Local Paper is
available online.
Click here for this week's printed edition.