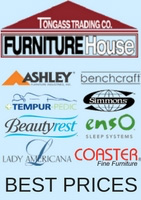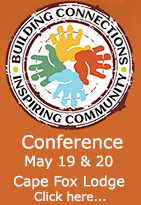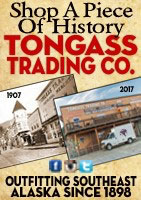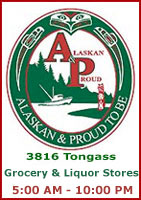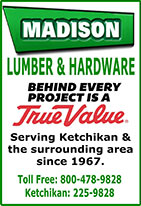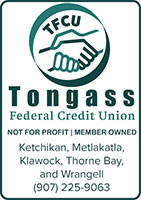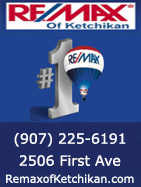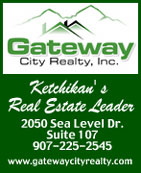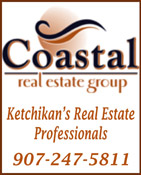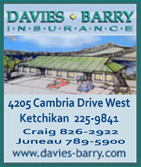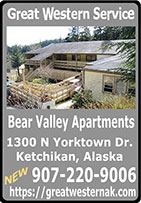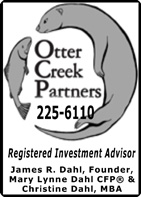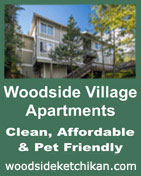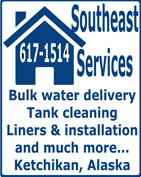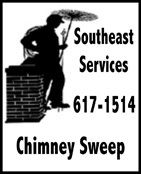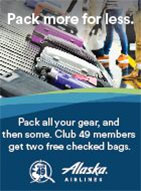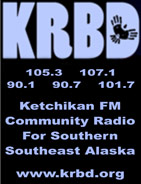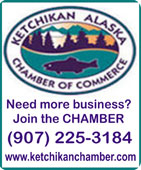 Contact


Webmail Letters


News Tips


Copyright Info


Archives
Quick News Search


Alaska


Ketchikan


SE Alaska
Columns - Articles


Dave Kiffer


Money Matters
Historical Ketchikan


June Allen


Dave Kiffer


Louise B. Harrington
Ketchikan Arts & Events


Ketchikan Arts


Ketchikan Museums


KTN Public Library
Sports


Ketchikan Links
Public Records


FAA Accident Reports


NTSB Accident Reports


Court Calendar


Recent Filings & Case Dispositions


Court Records Search


Wanted: Absconders


Sex Offender Reg.


Public Notices


AST Daily Dispatch


KTN Police Reports


Juneau Police Reports
Weather, Webcams


Today's Forecast


KTN Weather Data


AK Weather Map


AK Weathercams


AK Earthquakes
TV Guide


Ketchikan
Ketchikan Phone Book


Yellow Pages


White Pages
Government Links


Local Government


State & National

Wednesday
May 03, 2017



First Ship of Tour Season Arrives


Holland Amercia Lines' Eurodam was Ketchikan's first ship of the tour season.The Eurodam arrived at 7:00 Wednesday monrning. The Eurodam was originally scheduled to arrive on May 4th; however, the Eurodam missed docking in Sitka because of the wind and rain storm Tuesday night bringing her into Ketchikan a day early.
Front Page Feature Photo By STEVEN SPEIGHTS ©2017



Fish Factor: Values of Alaska Permits & Quota Shares Vary By LAINE WELCH - The values of Alaska salmon permits are on a downward slide, while prices for quota shares of other catches continue to skyrocket.

Despite an optimistic outlook this year for Alaska salmon catches and markets, buyers and sellers are still feeling a hangover from last year's tough fishing season.

"If you were involved in salmon last year, you probably didn't have a great year, unless you were in Bristol Bay. There wasn't a lot of extra money to pick up an extra permit or move into a different fishery, and I think we're seeing that," said Doug Bowen of Alaska Boats and Permits in Homer.

"Overall for salmon permits it's a slower market this year," agreed Jeff Osborn of Dock Street brokers in Seattle.

At the bellwether sockeye salmon fishery at Bristol Bay, drift permits have slumped below $135,000 since last fall.

"We've had several sales at $129,000 and listings at $125,000. So, for whatever reason, those have slipped by about $10,000 in the last few weeks," Bowen said.

Southeast drift permits have dropped slightly to the $83,000 range. Prince William Sound drift 'cards' topped $165,000 but now are trading closer to $150,000. PWS seine permits also come in at the range or slightly above.

"It's supposed to be a great year there, but we're not seeing it reflected in those prices," Bowen said. "They're certainly not going up very far, very fast."

Cook Inlet drift gillnetters have had several lousy fishing years and this year is looking bleak. However, a new rule to allow permit stacking has boosted interest in permits there. A Cook Inlet drifter can now hold two permits in his name and fish the extra gear. It is the first drift gillnet fleet in the state to be able to do so.

"That propped up that value from a low of $33,000 and they are trading right now for around $45,000," Bowen said, adding that the permit price is still down considerably from $90,000 just a few years ago.

The lowest value seine card is at Kodiak, reflecting a steady slide from $50,000 not long ago.

"We've sold a few at $25,000. That's the lowest salmon seine permit price anywhere in the state," Bowen said. "People can make good money there, but Kodiak is a tough salmon fishery."

Both brokers agreed that a good salmon season this year will help buoy all boats along with the value of salmon permits. The forecast for Alaska's 2017 salmon catch is 204 million fish, nearly one million more salmon over last year.

Quota share highs

Prices for quota shares of Alaska halibut are jaw dropping.

"They're in the $70 per pound range in Southeast and the $60 range in the Central Gulf," said Doug Bowen.

Quota prices are approaching the $45 mark in the Western Gulf, the $30 range for the Aleutian Islands fishery and in the teens for Bering Sea regions.

"Even small pieces of Delta class for smaller boats are trading for $51, $52 and $53 a pound. It's just unheard of," he added.

Halibut quota share prices have gone up about $5 a year for several years as the fish stocks appear to have stabilized and increased slightly. Dock prices for halibut also have remained high, often at $6 to $7 per pound at major ports.

The halibut quota shares are not flying off the shelves at those prices, but Bowen points to more movement in small batches.

"It's almost a retail market for fishing quotas, where if a fella holds a fair amount, he will cut away a chunk of 1,000 pounds to be able to complete his boat projects or retire some debt," Bowen said.

The quota share prices for one of Alaska's most lucrative catches -black cod, or sablefish - also are on an upswing. Shares in the Central Gulf region are at $29 per pound, an increase of $8 over last year. Black cod quota in Southeast Alaska has jumped to $35 per pound.

The increase is due in part to dock prices nearing $10 a pound for large black cod over seven pounds.

"There is a really strong grounds price, and there was an increase in the TAC (total allowable catch), which was somewhat unexpected," said Dock Street's Osborn. "And, of course, pots."

Starting this year, fishermen can use large pots in the Gulf of Alaska to keep whales from robbing their pricey black cod catches. 'Getting whaled' can sometimes cost a boat up to half of its catch on hook and line gear.

Nearly 2,000 fishermen hold quota shares of halibut and black cod in Alaska. - More...
Wednesday PM - May 03, 2017

Southeast Alaska: Tribe Adjourns 82nd Annual Tribal Assembly - Central Council of Tlingit and Haida Indian Tribes of Alaska (Tlingit & Haida) adjourned its 82nd Annual Tribal Assembly on April 21, 2017 at the Elizabeth Peratrovich Hall in Juneau, Alaska. Attending this year's assembly were 99 of 107 Delegates who traveled in from Southeast Alaska, Anchorage, San Francisco, Seattle, and beyond to conduct the business of the Tribe.

"Looking to Our Past, Living for Our Future" was the theme selected for this year's Tribal Assembly which was also declared a Constitutional Convention. The Tribal Assembly opened with the Posting of the Colors and a Grand Entrance led by the Has Du Eetéex' X'aakeidíx Haa Sitee dance group.

Tribal Host Lowell Halverson of Washington and Tribal Hostess Ethel Lund of Juneau were introduced and presented with cedar hats. Ethel, who is one of the founding members of the SouthEast Alaska Regional Health Consortium (SEARHC) took the stage opportunity to present President Richard Peterson with a framed photo of her with a little boy and shared a heartwarming story of how she first met President Peterson in Kasaan over 30 years ago.

Special welcomes were given by Alaska Governor Bill Walker, Lieutenant Governor Byron Mallott, City and Borough of Juneau Mayor Ken Koelsch, Juneau Tlingit & Haida Community Council President Janice Hotch and Alaska Native Brotherhood/Alaska Native Sisterhood (ANB/ANS) Grand Camp Presidents Sasha Soboleff and Cecilia Tavoliero.

"The effort that President Peterson has embarked upon to bring tribes together across the state to represent their interest is critical to our future," said Lt. Governor Mallott.

President Peterson's State of the Tribe Address emphasized the business and economic development endeavors of the Tribe, efforts to expand Tribal Court and new opportunities to compact directly with the State of Alaska and City and Borough of Juneau. Reports from Tlingit Haida Tribal Business Corporation CEO Richard Rinehart and KIRA President Carlos Garcia underscored the great steps taken to reduce the Tribe's reliance on federal and state funding through strategic business acquisitions and government contracting. A Keynote Address from Lance Morgan, President of Ho-Chunk Tribal Business Corporation, promoted and paved a vision for a thriving future for Tlingit & Haida by sharing the success story of Ho-Chunk nation which has become one of the more prosperous tribes in the United States.

"The important take away from this year's Tribal Assembly is that there are so many great things happening within the Tribe and among our youth and people," said President Peterson. "We are focusing the Tribe's efforts on economic and increasing our self-governance because we want to ensure a bright future for our children and generations to come. This Tribal Assembly was one of the best. You can really get a sense for just how strong our Tribe really is and we're going to come back even stronger next year." - More...
Wednesday PM - May 03, 2017




Internet: Fake news and filters aren't fooling internet users - Despite what some politicians argue, fake news and biased search algorithms aren't swaying public opinion, finds a Michigan State University researcher.

Commissioned and funded by Google, William Dutton, director of MSU's James and Mary Quello Center in the College of Communication Arts and Sciences, and researchers from Oxford University and the University of Ottawa, conducted a survey of 14,000 internet users in seven nations: United States, Britain, France, Poland, Germany, Italy and Spain.

"The role of search in the political arena is of particular significance as it holds the potential to support or undermine democratic processes," Dutton said. "For example, does online search enable citizens to obtain better information about candidates for political office and issues in elections and public affairs, or do the processes underlying search bias what citizens know in ways that could distort democratic choice?" - More...
Wednesday PM - May 03, 2017

Social Media: Facebook likes don't make you feel better; Getting 'likes' on social media posts doesn't lift your mood - Receiving 'likes' on social media posts doesn't make people feel better about themselves or improve their mood if they are down.

These are the findings of a preliminary study presented at the British Psychological Society's Annual Conference in Brighton on Wednesday 3 May 2017, by Dr Martin Graff from University of South Wales.

A total of 340 participants recruited via Twitter and Facebook completed personality questionnaires. They were also asked to say how much they agreed or disagreed with 25 statements relating to the ways people appreciate being valued on social media. For example 'the attention I get from social media makes me feel good' or 'I consider someone popular based on the amount of likes they get'.

Analysis revealed that participants who said they went out of their way to get more likes (such as asking others or paying) were more likely to have low self-esteem and be less trusting. The same was true of those who admitted deleting posts or making a picture their profile picture on account of the number of likes it received. - More...
Wednesday pM - May 03, 2017




Dunkin Butterbean

Little Booty Ham Sandwich

Human Interest: Dunkin Butterbeans and Little Booty Ham Sandwich crowned the wackiest pet names of 2017 - The votes have been tallied and the results are in – Dunkin Butterbeans nosed out Farrah Pawcett and Fiona Penny Pickles in the dog division, while Little Booty Ham Sandwich purred past Obi Wan Catnobi and Winston Purrchill in the cat category to earn the distinction of the Wackiest Pet Names of 2017.

Each year, Nationwide, the nation's first and largest provider of pet health insurance, recognizes the most clever, creative and quirky pet names across the nation. After a thorough selection process, the top 10 dog and 10 cat monikers were chosen from Nationwide's database of more than 600,000 insured pets and put to a public vote, where Dunkin Butterbeans and Little Booty Ham Sandwich were crowned the wackiest.

Dunkin Butterbean: Nicole DePalma of Boston, Massachusetts (Nationwide member since 2012) wanted a dog her entire life, and when her wish was finally granted in the form of a 2-month-old Golden retriever, she wanted to give him the most memorable moniker possible.

"I think pet names should not only reflect the personality of the pet, but also represent the owner as well," said Nicole. "I put together elements from my own life and with the help of his veterinary office, I think we created the perfect name."

The first element of Dunkin Butterbean's name stands for one of Nicole's favorite hometown treats – donuts. Specifically, "Dunkin" represents the name of Nicole's favorite Boston based donut shop. The second part of his name originated from the puppy's first trip to the veterinary office. When the staff laid eyes on the new puppy, they immediately remarked that the he looked like a little slab of butter sitting on the table. The last part of his extensive moniker stands for the city of Boston's nickname – Bean Town.

Since joining the family, Dunkin Butterbeans and Nicole have become inseparable companions. The goofy Golden is by Nicole's side for all of her adventures, which includes hiking, swimming, and cross country road trips. Nicole signed Dunkin Butterbeans up for pet insurance from Nationwide after the puppy suffered from a major medical mishap just two days post adoption.

"The day after I got Dunkin, he somehow got his paws on a BBQ skewer and attempted to eat it," said Nicole. "It was a terrifying experience and after that, I knew I had to get him covered. You never know what kind of accidents can happen with pets and it's nice to know that we're covered if something does occur."

Little Booty Ham Sandwich: Newlyweds Yessenia and Sean Savage of San Lorenzo, California (Nationwide member since 2017) had no plans of adopting a kitten the day after returning from their honeymoon. But when a stray kitten literally jumped into Yessenia's arms outside their house, they were left with little choice. After agreeing to keep the kitten, the duo brainstormed different monikers, but had trouble finding the right fit. - More...
Wednesday PM - May 03, 2017




Obituary: Murray Eugene Gildersleeve, 87; September 19, 1929 - April 28, 2017 - Murray Gildersleeve was born in Parksville, British Columbia, to Willis and Alice (Wheeler) Gildersleeve on September, 19, 1929. He passed away peacefully in his Kula, Maui, home on April 28, 2017.

He married Elaine Leno on December 29, 1947, and they had five children, cared for two foster children, and dozens more called him 'Uncle Murray.'

A loving husband, son, brother, father, grandfather and great-grandfather, uncle and friend, Murray loved everyone with the tender, compassionate heart of a Christian and prayed for each one daily.

A true "pioneer," Murray loved his life in southeast Alaska. In 1953, he came to Alaska with his brother, J.R., to go into the logging business. In 1956, they formed Gildersleeve Logging, and had one of the first logging contracts with Ketchikan Pulp Co. They operated several camps on Prince of Wales Island.

Though Murray and his wife retired to Maui, Alaska called them home every summer where they continued to enjoy the outdoors. - More...
Wednesday PM - May 03, 2017


COLUMNS - COMMENTARY

DICK POLMAN: In Defense of The New York Times' New Climate Skeptic- I rise today to defend Bret Stephens, the new conservative columnist at The New York Times. Readers who were incensed by his Saturday debut - a semi-skeptical riff on climate change - should hose themselves down.

Frankly, I've never understood people who harrumph about canceling their subscriptions after reading one thing they didn't like. Most newspapers are veritable menus offering a wide range of meals catering to a wide range of tastes. In my years at The Philadelphia Inquirer, whenever a ticked-off conservative phoned me to command that I cancel his subscription, I'd simply say, "Skip my column, keep the subscription." And one time, when a liberal phoned with the same command (he said his elderly dad was sick in bed because I was too easy that day on George W. Bush), I told him that canceling would be silly because dad might miss the crossword puzzle.

No journalistic outlet will ever please all of the people all of the time. When a sizable number of Times readers - mostly liberals and environmentalists - phoned this weekend to nix their subscriptions after reading Stephens' inaugural column, they basically embraced the notion that a single opinion piece on climate change cancelled out the acres of space that Times reporters have devoted to detailing the perils of climate change. What a foolish boycott. - More..
Wednesday PM - May 03, 2017

JOE GUZZARDI: Open Borders Means More Gang Violence - Attorney General Jeff Sessions has been busy fulfilling his office's commitment to removing criminal aliens. First in Nogales, Ariz., and then later in Long Island, Sessions reiterated what he's said since his confirmation: individuals in the United States unlawfully are subject to deportation, no ifs, ands or buts about it.

On the Mexico-U.S. border in Nogales and again in Central Islip, Sessions spoke about the importance of stopping criminal organizations that, by their unlawful entry, infiltrate the U.S. to wreak havoc through human trafficking, drug distribution, rape and murder. Sessions identified the Salvadoran-based transnational Mara Salvatrucha MS-13 gang as his primary target.

Speaking to Customs and Border Patrol agents, Sessions outlined the new guidance regarding criminal alien law enforcement that he'll share with federal prosecutors and that mandated immediate action. Sessions affirmed that the catch and release era that prevailed during the Obama administration is over, and that the Trump presidency would strictly enforce immigration law. Accordingly, Sessions instructed the offices of U.S. Attorneys to designate an Assistant United States Attorney as the Border Security Coordinator for their district. - More...
Wednesday PM - May 03, 2017




Editorial Cartoon: Leaglized pot and state budgets
By John Cole ©2017, The Scranton Times-Tribune
Distributed to subscribers for publication by Cagle Cartoons, Inc.




Real Time U.S. Debt Clock
http://www.usdebtclock.org/

U.S. Inflation Calculator
Easily calculate the buying power of the US dollar & inflation rate from 1913-2016

U.S. Energy Info. Admin.
Heating Oil & Propane Update

Public Meetings & Info

Ketchikan Borough Assembly

Live video stream of current meeting
Archived videos
Agenda and Information Packets
Assembly Meeting Minutes
Borough Records
Calendar

Ketchikan Planning Commission

Live video stream of current meeting
Agenda, Information Packets & Minutes

Ketchikan City Council

View a Video of Meeting
Agenda & Information Packets

Ketchikan School Board

Live video stream of current meeting
Agenda & Information Packets


Gravina Access Project SEIS Alternatives Development

Gravina Access Website

Police Dispatches

AK Troopers Daily Dispatch
Ketchikan Police Reports
Juneau Police Reports

Ketchikan

Jobs
Ketchikan's Forecast
Satellite
Today's Weather Images
Marine Forecasts
AK Weathercams
Ketchikan Weather Data
Current AK Weather Map




CLASSIFIEDS' CATEGORIES

Public Meetings
Announcements
Upcoming Events
Boats, etc.
Help Wanted
For Sale / Free Stuff
Garage Sales
Homes / Apts/ Property
Pets
Wanted
Lost & Found
Publish Your Ad

Front Page Archives
Letter Archives
May - April 2017

| | | | | | | |
| --- | --- | --- | --- | --- | --- | --- |
| S | M | T | W | T | F | S |
| 26 | 27 | 28 | 29 | 30 | 31 | 01 |
| 02 | 03 | 04 | 05 | 06 | 07 | 08 |
| 09 | 10 | 11 | 12 | 13 | 14 | 15 |
| 16 | 17 | 18 | 19 | 20 | 21 | 22 |
| 23 | 24 | 25 | 26 | 27 | 28 | 29 |
| 30 | 01 | 02 | 03 | | | |





Viewpoints,
Opinions/Letters
Basic Rules &
Freedom of Speech

Questions, please contact the editor at editor@sitnews.us or call 617-9696
Sitnews reserves the right to edit.

RE: House Majority Coalition's Bogus School Tax is Disappointing By Rep. Dan Ortiz - Mr. Bockhorst is correct. If the legislature implements the Education Funding Act, we can't dedicate monies collected to any government spending, as the Legislature can't adopt dedicated taxes. Our intent is to put the monies into the Public Education Fund to forward-fund education. The bill language says we "may" do this, because we cannot make a law saying we "will" do this. I have spoken with Dan Bockhorst about the inherent inequity in how property taxpayers in organized boroughs bear a greater burden to pay for education compared to those in unorganized areas. I have explored, and will continue to explore, legislative actions to mitigate this inequity. - More...
Wednesday PM - May 03, 2017

House Majority Coalition's Bogus School Tax is Disappointing By Dan Bockhorst - The Alaska State House passed the Education Funding Act (House Bill 115) on April 16 by a unanimous vote of all 22 House Coalition members. However, none of the other 18 members of the House voted for the bill. The measure is now under consideration in the Senate. - More...
Monday PM - May 01, 2017

Stop Corruption By Andrée McLeod - There's a very important bill stuck in the Democrat-led House Majority Coalition that needs to be on the books in order to stop corruption in the Capitol. SB 5 is sponsored by Senator Kevin Meyer (R, Anchorage) and has already passed the Senate unanimously. - More...
Monday PM - May 01, 2017

Alaska's Future: A Tale of Two Legislative Visions By Rep. Paul Seaton - Education is perhaps the single largest responsibility of the Alaska state government. The Alaska House Majority Coalition has made clear that our constitutionally mandated obligation to provide K-12 education and to support the University are amongst our highest priorities. - More...
Thursday PM - April 27, 2017

Safe Alaska, Free From Violence By Gov. Bill Walker, Lt. Gov. Byron Mallott - As governor and lieutenant governor, our decisions are infuenced by the roles we held long before we took office. As husbands, brothers and sons, we cherish the strong women in our lives. As grandfathers and fathers, we want to ensure a safer Alaska. It is one of our administration's highest priorities. - More...
Thursday PM - April 27, 2017

Income tax By A. M. Johnson - For those supportive of a State (Teacher) Income Tax. Nothing is stopping each of you to submit a check to the State in any amount your little heart desires. Nothing. Aaaaaa, but that is not the goal, the goal is for ME and the remaining private citizens to pay an income tax so that YOU are able to continue to enjoy life at the level you deem or negotiate desirable. - More...
Thursday PM - April 27, 2017

Income Tax By David G Hanger - What is the problem, Mr. Abbott; I really do not get you people? Why should we have a state income tax or a state sales tax? Why should this discussion even be considered valid by someone? We are paying a bunch of multi-national oil companies well over a billion dollars a year for the privilege of getting filthy rich on our oil. Why don't we just shut down the oil industry? An industry that costs us more than $1.2 billion a year every year for at least the next 10 years is not an industry that needs to exist. - More...
Thursday PM - April 27, 2017

A Sales Tax Verses an Income Tax: Which is better for Ketchikan? By Ghert Abbott - In the ongoing standoff between the House and the Senate over the income tax, there is talk that the Senate Majority will offer the House a sales tax and present this as a compromise. So if the choice before us is either a state income tax or a state sales tax, both taxes being superior to essential service cuts, then it is important to evaluate which tax would be better for our town. To determine this we first need to answer four questions: Which tax is the fairer tax, socially and geographically? What would be the economic impacts of each tax? How transparent is the tax and hence how accountable to the taxpayer? And how would each tax apply to Alaskan residents verses non-residents? - More...
Tuesday PM - April 25, 2017

Collage Performance By Judith Green - THANK YOU to all the KCC musicians that performed Saturday night at the Ted Ferry Center. A wonderful evening of music once again brought to the community under the direction, guidance and care of Roy McPherson. - More...
Tuesday PM - April 25, 2017

A Tip of the Hat By A. M. Johnson - The story in Friday's issue of the USCG service personnel involved with the clean up effort are commendable. A tip of the hat to these fine examples of Americans young folk. That they are exposed to the obvious uncouth ignorant souls that provide the fodder for the reason of such efforts is an embarrassment or should be, to the community. It is apparent that a percentage of the population was disadvantaged by not having proper parental guidance growing up. One only has to reflect on the character of the young folk in the service of our country and those who casually toss trash out of car windows to make a rational judgment as to the quality of the participants picking up and those throwing. - More...
Tuesday PM - April 25, 2017

Income Tax proposal By Kelli Carlin-Auger - I completely concur with the letter written by Chris Herby regarding the negative implications a state income tax will have on our community. Personally, I support further reducing state government. I have worked locally for state government and I have seen where cuts can definitely be made without a huge impact on the people of Alaska. I even support taking my (and my family's) permanent funds before implementing a state income tax. At least it's more equitable as it impacts all Alaskans and not just those of us working for a paycheck! - More..
Friday PM - April 21, 2017

Alaska's oil company owned legislature By Ray Metcalfe - Absent from Alaska's budget debate are comparisons of owner/producer profit sharing agreements in other oil producing countries. How do we compare? The big three want this question off the table. Our news outlets suffer a painful withholding of advertising revenue any time they address this issue. - More...
Friday PM - April 21, 2017

Appreciation By Carl Thompson - As I opened up SitNews Wednesday morning after working all night, I saw a photo I took the other day was used as the front page feature photo. I was immediately thrilled to see it there, it is always such a huge compliment and a boost to the ego when she uses one of my photos. It got me to thinking about SitNews and how much I appreciate all the many hours of hard work and thought and love that goes into producing this website for Ketchikan. - More...
Friday PM - April 21, 2017

Webmail your letter or
Email Your Letter To: editor@sitnews.us

---

Articles & photographs that appear in SitNews may be protected by copyright and may not be reprinted or redistributed without written permission from and payment of required fees to the proper sources.

E-mail your news & photos to editor@sitnews.us

Photographers choosing to submit photographs for publication to SitNews are in doing so, granting their permission for publication and for archiving. SitNews does not sell photographs. All requests for purchasing a photograph will be emailed to the photographer.

The Local Paper is
available online.
Click here for this week's printed edition.