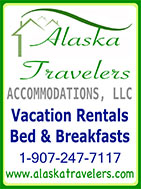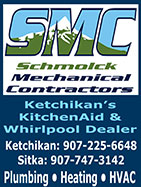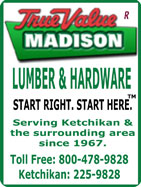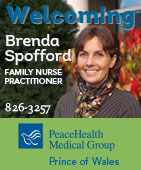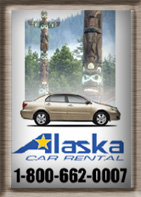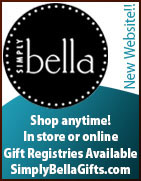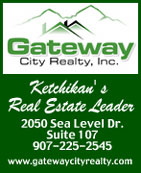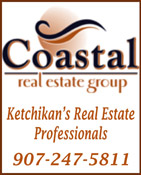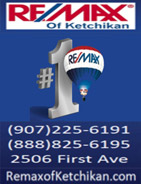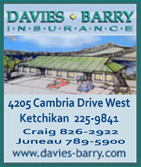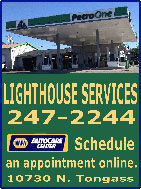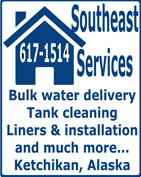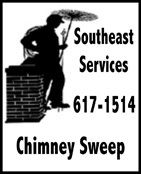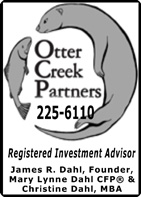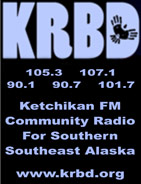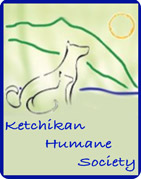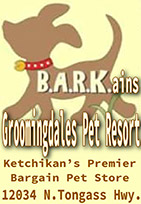 Contact


Call 617-9696


Webmail Letters


News Tips


Copyright Info


Archives
Quick News Search


Alaska


Ketchikan


SE Alaska


Alaska News Links
Columns - Articles


Dave Kiffer


Fish Factor


Money Matters
Historical Ketchikan


June Allen


Dave Kiffer


Louise B. Harrington
Ketchikan Arts & Events


Ketchikan Arts


Ketchikan Museums


KTN Public Library
Sports


Ketchikan Links
Public Records


FAA Accident Reports


NTSB Accident Reports


Court Calendar


Recent Filings & Case Dispositions


Court Records Search


Wanted: Absconders


Sex Offender Reg.


Public Notices


AST Daily Dispatch


KTN Police Reports


Juneau Police Reports
Weather, Webcams


Today's Forecast


KTN Weather Data


AK Weather Map


AK Weathercams


AK Earthquakes

TV Guide


Ketchikan
Ketchikan Phone Book


Yellow Pages


White Pages
Government Links


Local Government


State & National

MV Lituya
The MV Lituya is the smallest vessel of the Alaska Marine Highway fleet and exclusively provides shuttle service between Ketchikan and Metlakatla and the only AMH vessel to feature an open car deck. The Lituya was photographed Tuesday eventing while in dry dock at the Ketchikan shipyard.
Front Page Feature Photo By STEVEN SPEIGHTS ©2016

Select your favorite Photo of the Month. The photographer with the most likes for the Month of FEBRUARY 2016 will receive $100. (Selections may be made on the SitNews' FaceBook page or emailed to the editor@sitnews.us.)




Alaska: Group hopes for information on Alaskans sent to Morningside; Portland mental health facility housed 3,500 Alaskans prior to statehood By DAVE KIFFER - For more than half a century, the territory of Alaska had no facility to deal with mental illness or developmental disabilities.

Morningside Hospital promotional postcard from 1925
Portland, Oregon - Graphic courtesy wikipedia.org

As a result between 1904 and the early 1960s, Alaskan residents who needed such a facility were sent Outside, nearly all went to Morningside Hospital in Portland. At least 3,500 Alaskans ended up at Morningside and many lived out their days there, never seeing Alaska or their families again.

Morningside was founded in 1899 by Dr. Henry Waldo Coe. It was located on a nearly 50 acre parcel of land at the corner of SE Stark Street and 96th Avenue.

The facility went by several names in its early years, including "Dr. Coe's Nervous Sanitarium," "Mindease," "Mt. Tabor Sanitarium" and "Crystal Springs Sanitarium."

In 1904, Dr. Coe was awarded a contract from the US Department of the Interior to care for mentally ill and handicapped patients from Alaska. That allowed him to expand his facility and he did so by purchasing buildings from the Lewis and Clark Centenary Exposition and moving them to the Morningside site. The Alaskan patients, approximately 3,500 of them, would make up the majority of Morningside's patients over the next five decades.

Coe died in 1927 and was succeeded at the hospital by his son, Wayne Coe.

Originally the parcel included both the hospital and surrounding farm land, but after World War II most of the farm land was converted into subdivision housing.

In 1955, Oregon U.S. Rep. Edith Green moved to transfer care of Alaskan patients back to Alaska. She accused the Coe family of financial impropriety in running the facility and the General Accounting Office opened an investigation. Also among Green's charges, according to a 1956 article in the Oregonian newspaper was that Coe used patients for labor on the home and covered it up as "occupational therapy."

Morningside denied the claims and ultimately no charges were filed. Morningside was fully reaccredited by 1957, but by then Alaska was moving toward statehood and was making plans for dealing with the mentally ill and handicapped in the state. As the Alaskans were transferred north, the Coe family attempted to find other sources of clients and began taking local people.

The door to transferring Alaskans back home was further opened by Public Law 84-830, known as the Alaska Mental Health Enabling Act of 1956. It was an Act of Congress passed to improve mental health care in the United States territory of Alaska. (Editor's Note: The bill became the focus of a major political controversy at the time after opponents nicknamed The Alaska Mental Health Enabling Act of 1956 the "Siberia Bill" and denounced it as being part of a communist plot to hospitalize and brainwash Americans. The debates over this bill were a major factor leading to the deinstitutionalization of the physically & mentally challenged throughout the United States in the 1960s.) - More...
Thursday AM - February 11, 2016

Alaska: Domestic Violence & Sexual Assault Occur with Disturbing Frequency; Few Assaults are Reported to Police According to New Report By MARY KAUFFMAN - The Alaska Justice Statistical Analysis Center has just released its final report for the Alaska Domestic Violence and Sexual Assault Case Processing Project. The statistics highlighted in the study report that while domestic violence and sexual assault are crimes that occur with disturbing frequency, relatively few domestic violence or sexual assault victimizations are reported to police.

The study also supported what many domestic violence and sexual assault professionals already know, these are not issues of "stranger danger," which is what children and youth until recent years were being prepared against. According to the study, someone is much more likely to be assaulted by someone they know and trust than by a stranger with stranger sexual assault accounting for less than 5% of Alaska State Troopers' sexual assault cases.

Because the evaluation of criminal justice processes from a bird's eye perspective has been difficult for law enforcement and prosecution agencies to undertake, in 2013, the Alaska Department of Public Safety and the Alaska Department of Law partnered with the Alaska Justice Statistical Analysis Center housed at the University of Alaska Anchorage to do just that.

The Alaska Justice Statistical Analysis Center was awarded a grant from the U.S. Department of Justice's Bureau of Justice Statistics to complete the Alaska Domestic Violence and Sexual Assault Case Processing Project: Descriptive Analysis of Domestic Violence and Sexual Assault Incidents Closed by the Alaska State Troopers: 2008 – 2011. According to the Alaska Department of Public Safety, their intention was to collaborate with the university to learn from the results from the study and to step towards data-driven policymaking to maximize the use of very limited departmental resources. - More...
Thursday AM - February 11, 2016

Alaska: State of the Judiciary Address Praised as Bold & Inspirational - Alaska Supreme Court Chief Justice Craig Stowers gave the annual State of the Judiciary Address yesterday to the members of the Alaska House and Senate. In his speech, Chief Justice Stowers outlined, in great detail, how the Alaska Court system is working to streamline services and save money as Alaska is facing huge fiscal challenges. He also called on the members of the House and Senate to work together and make the hard decisions that are needed to allow Alaska to weather the current fiscal storm. Representative Max Gruenberg (D-Anchorage), a member of the House Finance Committee's Courts Budget Subcommittee, praised Justice Stowers' speech as an example for lawmakers to emulate as they consider how to address the nearly $4 billion budget deficit.

"Chief Justice Stowers' called upon the Alaska Legislature to make bold and difficult decisions to meet the current economic crisis, not as lawmakers, but as statesmen," said Rep. Gruenberg. "The most important message he gave us was that now is the time for lawmakers to have the courage to make the difficult decisions, no matter if those decisions are unpopular."

Wednesday's State of the State Address was the first such address for Chief Justice Stowers since being elected Chief Justice by the other four members of the Alaska Supreme Court. He acknowledged that the budget shortfall in Alaska warrants cuts in funding for the Alaska Court System but stressed the need to protect the core mission of the Court System, which includes providing a fair and impartial forum for the resolution of disputes, making the justice system accessible to the public, and providing the highest quality of service possible to the people of Alaska. - More...
Thursday AM - February 11, 2016

Alaska: Legislation Introduced To Prevent Accidental Trapping of Pets and Hikers - In an effort to reduce conflicts between trappers and recreational users of public lands in Alaska, Representative Andy Josephson (D-Anchorage) has introduced HB 306. The bill seeks to prohibit trapping within 200 feet of public trails and facilities.

"In no way do I want to limit the lawful activities of responsible trappers in Alaska, but it seems wrong to ask trail users to be constantly on the lookout for dangerous traps within just a stone's throw of trails and recreation areas," said Rep. Josephson. "This bill puts in place reasonable protections to reduce conflicts, which will be good for trappers and recreational users across the state. This is especially true in the Mat-Su, Kenai Peninsula, and Southeast regions where pets being caught in traps has been an issue for years."

HB 306 would prohibit a person from setting a trap or snare within 200 feet of public trails, campsites, recreational beaches, rest stops, and other public facilities. Violations would be considered class B misdemeanors and come with specific fines that are detailed in the legislation. - More...
Thursday AM - February 11, 2016




Southeast Alaska: DUGOUT CANOE PROJECT TO KICK OFF IN SITKA Project aims to document, perpetuate, endangered practice of canoe making - The Sitka National Historic Park and Sealaska Heritage Institute are partnering to make a full-size, Native canoe in an effort to preserve the ancient but endangered knowledge of making the traditional watercraft known as dugouts.

The project will be led by master carver Steve Brown, who will teach the canoe-making process to apprentices T.J. Young, Tommy Joseph and Jerrod and Nicholas Galanin, who also are accomplished artists.

The Sealaska Heritage Institute began pursuing the project in earnest after artists who participated in Sealaska Heritage Institute's first Native Artist Gathering in 2015 ranked canoe construction as a high priority, said SHI President Rosita Worl.

"We could identify only a few master carvers who are able to make traditional canoes, and that set off alarms," Worl said. "Our long term vision is that the apprentices will eventually lead their own canoe projects and pass the knowledge on to others."

The mentor apprentice team working on the canoe project is one of three such collaborations SHI will sponsor through its Jinéit Art Academy, a program that is pairing mentors with apprentices in an effort to perpetuate endangered Northwest Coast art practices.

Sealaska Heritage Institute also will produce a manual on the project so that the steps are documented and made available to the next generation of artists. And, the institute will develop educational materials that SHI will use to teach youth about canoes through its art and education programs. - More...
Thursday AM - February 11, 2016

Alaska: Individualized Reemployment Services Offered to Thousands of Unemployed Alaska Workers - The Alaska Department of Labor and Workforce Development has received grants totaling $462,435 from the U.S. Department of Labor to expand statewide reemployment services to Unemployment Insurance claimants through December 2016. Services will focus on two groups of unemployed workers: Unemployment Insurance claimants most likely to exhaust benefits and all recently-separated military personnel. These two groups of job seekers stand to benefit extensively from the highly-individualized Reemployment Services provided through Job Centers in Alaska's most populated communities.

"These grants significantly expand our resources to help Alaska's unemployed workers and transitioning military service members," said Labor Commissioner Heidi Drygas. "Our staff will be able to provide targeted services to help them gain meaningful employment as quickly as possible." - More...
Thursday AM - February 11, 2016




13th Annual Sam Pitcher Memorial Scholarship Recipients Announced
Recipients: 9th graders Connor Wodehouse, Katelin Kalbaugh, Andrea Short, and 7th graders Charlie Blair, Henry Clark, and Tristan Dahl

Ketchikan: 13th Annual Sam Pitcher Memorial Scholarship Recipients Announced - Six Ketchikan students have been selected to receive Sam Pitcher Music Scholarships for 2016. The Sam Pitcher Memorial Scholarship Fund awarded $500 scholarships to 9th graders Connor Wodehouse, Katelin Kalbaugh, Andrea Short, and 7th graders Charlie Blair, Henry Clark, and Tristan Dahl.

All six recipients plan to attend the Sitka Fine Arts Camp this summer. Scholarships are awarded on the basis of merit, goals and musicianship, which means that these young musicians have worked hard to earn this recognition. - More...
Thursday AM - February 11, 2016




Columns - Commentary

TOM PURCELL: The Keys to Health and Happiness - Get this: Wealth, fame and success don't make us happy, but strong relationships do.

That's according to a 77-year-long Harvard Study of Adult Development that I read about in The Independent.

The study began in 1938 with 724 men from two distinct groups. The first group included 268 sophomores from Harvard. The second group included 456 16-year-olds from an impoverished area in Boston.

At the beginning of the study, the subjects were given medical examinations and researchers interviewed their parents to gain "a deep understanding of their lives."

Then, every two years, researchers surveyed their lives and "explored their attitudes toward their work and home lives... ." Every five years they were given medical examinations. Of the 724 subjects, 60 are still alive and still participating in the study.

So what have researchers learned from the study about human happiness?

According to Harvard Psychiatry Professor Robert Waldinger, the study's fourth director, there are three key findings.

First, loneliness can kill.

"People with more social connections — be that to family members, friends or in a community — are happier, physically healthier and tend to live longer," reports The Independent. But "those who are more isolated from others than they wish to be suffer with poor health and experience a decline in brain function sooner than those who aren't."

But we know all this to be true.

We know that the happiest moments in our own lives involved friends and family. These are the people who affect the deeper part of our nature — our spirits and souls — where true happiness resides. These are the people who can make us laugh so hard our guts hurt or help us when we're down or engage us in deeply satisfying conversations.

And yet we spend most of our waking hours not nurturing our friends and families but chasing success and money and a bigger house. And the happiness that is right under our noses eludes us. - More...
Thursday AM - February 11, 2016

Editorial Cartoon: After New Hampshire
By Daryl Cagle ©2016, CagleCartoons.com
Distributed to subscribers for publication by Cagle Cartoons, Inc.




Real Time U.S. Debt Clock
http://www.usdebtclock.org/

U.S. Inflation Calculator
Easily calculate the buying power of the US dollar & inflation rate from 1913-2014

U.S. Energy Info. Admin.
Heating Oil & Propane Update

Public Meetings & Info

Ketchikan Borough Assembly

Live video stream of current meeting
Archived videos
Agenda and Information Packets
Assembly Meeting Minutes
Borough Records
Calendar

Ketchikan Planning Commission

Live video stream of current meeting
Agenda, Information Packets & Minutes

Ketchikan City Council

View a Video of Meeting
Agenda & Information Packets

Ketchikan School Board

Live video stream of current meeting
Agenda & Information Packets


Gravina Access Project SEIS Alternatives Development

Gravina Access Website

Police Dispatches

AK Troopers Daily Dispatch
Ketchikan Police Reports
Juneau Police Reports

Ketchikan

Jobs
Today's Forecast
Satellite
Today's Weather Images
Marine Forecasts
AK Weathercams
Ketchikan Weather Data
Current AK Weather Map




CLASSIFIEDS' CATEGORIES

Public Meetings
Upcoming Events
Workshops - Training
Help Wanted
For Sale / Free Stuff
Garage Sales
Homes / Apts/ Property
Pets
Wanted
Lost & Found
Publish Your Ad

Front Page Archives
Letter Archives
Jan. - Feb. 2016

| | | | | | | |
| --- | --- | --- | --- | --- | --- | --- |
| S | M | T | W | T | F | S |
| 27 | 28 | 29 | 30 | 31 | 01 | 02 |
| 03 | 04 | 05 | 06 | 07 | 08 | 09 |
| 10 | 11 | 12 | 13 | 14 | 15 | 16 |
| 17 | 18 | 19 | 20 | 21 | 22 | 23 |
| 24 | 25 | 26 | 27 | 28 | 29 | 30 |
| 31 | 01 | 02 | 03 | 04 | 05 | 06 |
| 07 | 08 | 09 | 10 | 11 | | |


Viewpoints
Commentary
Opinions/Letters
Basic Rules &
Freedom of Speech

Questions, please contact the editor at editor@sitnews.us or call 617-9696
Sitnews reserves the right to edit.

State budget & assumptions By Al Johnson - I sent in a letter to both Senator Stedman and Representative Ortiz specifically asking that they do not use the assumptions that oil prices will increase to cover budget numbers passed prior to oil price decreases. - More..
Thursday AM - February 11, 2016

Schoenbar girls emerge as a force on the mat By Matt Hamilton - Practice starts 2:45 pm every day with rolling out the mats and Jr high students buzzing with what they had been up to that day and it ends with me bellowing jogging to signal the start of practice.

This is my 18th year involved with the sport of wrestling and the landscape has not really changed much. Weigh in, warm up, drill the basics, fine tune positions, demonstrate new skills then apply them to drilling, explain grappling ideologies and philosophy and end with a half hour of relentless positional full contact wrestling then do it again tomorrow. Always the same but something has changed this year. - More...
Sunday AM - February 07, 2016

Testing alternative for marijuana businesses By Kenneth Reese - In recent news it was announced that Lt. Governor Byron Mallott has filed the State Marijuana Regulations. In a separate move the Alaska Department of Law tossed out an attempt by the Marijuana Board to provide a testing alternative for marijuana businesses, off the Alaska road system. With the Lt. Governor's signature regulations take effect in 30 days. The Marijuana Board will meet February 11th in Juneau to finalize regulations for Marijuana Cafes and the forms that licensees will use to apply starting February 24th. - More...
Sunday AM - February 07, 2016

GAS PRICES IN KETCHIKAN By Kenneth G. Reese - Everyone wonders why we pay so much for gas here. It's simple, because the petroleum company here likes to rip you off. That is why. Because they can. - More...
Monday AM - February 01, 2016

CALL TO REVOLUTION By David G. Hanger - "These are the times that try men's souls." We are betrayed; are being betrayed every minute, every hour of every day by a state legislature purportedly elected to serve the people, that is no longer a government "of the people, by the people, and for the people," but rather a sordidly sold out and corrupt mess that is of the oil companies, by the oil companies, and for the oil companies. This government has forfeited its legitimacy and must be expunged and replaced by an institution that in fact represents the state of Alaska and its citizens. What this government has intentionally done is to peonize, impoverish, and bankrupt its entire citizenry. By intentionally forfeiting essentially all of its current revenue sources it has left a financial hole in the road that will require 80% of the income of every Alaskan to fill. That is not a joke. The crash will be irreversible as early as January 1, 2018. - More...
Tuesday AM - January 26, 2016

Let's Cut Legislators Lavish Accommodations By Rep. Dan Ortiz - Legislators should be held to a high standard. They should lead by example in this fiscal crisis by cutting their own per diem and getting their work done in a timely manner. Legislators will primarily need to address our fiscal situation this session. The per-barrel price for Alaskan crude is below $30, so we now have a projected budget deficit above 3.5 billion dollars. Despite the fact that I voted to cut the budget by $900 million during the last legislative session, cuts will continue to be part of the solution to our budget crisis. I've co-sponsored two pieces of budget-cutting legislation. One will cut government spending on legislative per diem. The other will hold legislators accountable to a ninety day session. This is common sense for any fiscal conservative. - More...
Friday AM - January 22, 2016

50th Anniversary of Arbor Day in Alaska By Laura Charlton - My name is Laura Charlton. I am a 25+ year resident of Ketchikan, a Registered Consulting Arborist, and also current Chair of the Alaska Community Forest Council. We have put together a number of small grants offering money to non profits 501.C3 or municipalities to help communities celebrate the 50th Anniversary of Arbor Day in Alaska. - More...
Friday AM - January 22, 2016

Navy Boats In Peril By Donald Moskowitz - As a former Navy enlisted and Navy officer, I am disappointed with the capture of our two riverine boats and crews by the Iranians in the Persian Gulf. - More...
Friday AM - January 22, 2016

What We Heard During Six AMHS Community Engagement Meetings By Michael Neussl - The Alaska Marine Highway System (AMHS) held six community engagement meetings across coastal Alaska last month. During this time the department also held numerous meetings with AMHS vessel and terminal staff. The purpose of the meetings was to involve Alaskans in the decision making process that AMHS is facing due to the reality of a declining operating budget. - More...
Monday PM - January 18, 2016

Webmail your letter or
Email Your Letter To: editor@sitnews.us

---

Articles & photographs that appear in SitNews may be protected by copyright and may not be reprinted or redistributed without written permission from and payment of required fees to the proper sources.

E-mail your news & photos to editor@sitnews.us

Photographers choosing to submit photographs for publication to SitNews are in doing so, granting their permission for publication and for archiving. SitNews does not sell photographs. All requests for purchasing a photograph will be emailed to the photographer.

The Local Paper is now available online.
Click here for this week's printed edition.