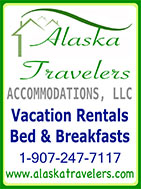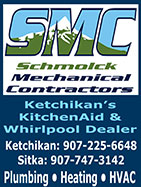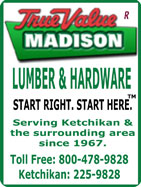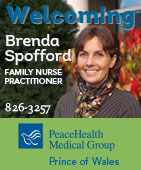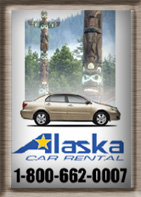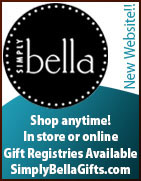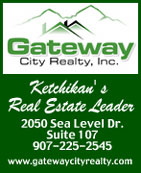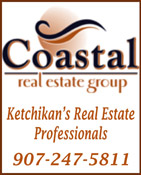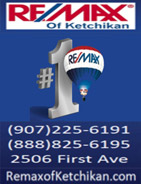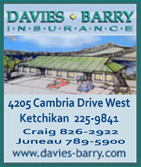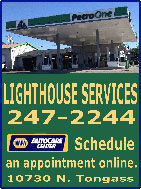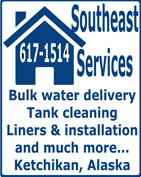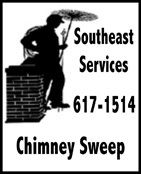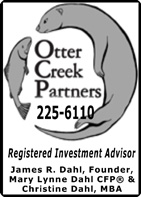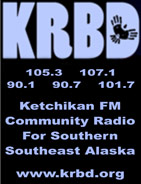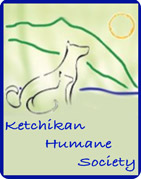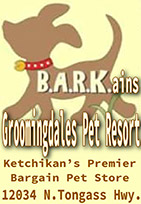 Contact


Call 617-9696


Webmail Letters


News Tips


Copyright Info


Archives
Quick News Search


Alaska


Ketchikan


SE Alaska


Alaska News Links
Columns - Articles


Dave Kiffer


Fish Factor


Money Matters
Historical Ketchikan


June Allen


Dave Kiffer


Louise B. Harrington
Ketchikan Arts & Events


Ketchikan Arts


Ketchikan Museums


KTN Public Library
Sports


Ketchikan Links
Public Records


FAA Accident Reports


NTSB Accident Reports


Court Calendar


Recent Filings & Case Dispositions


Court Records Search


Wanted: Absconders


Sex Offender Reg.


Public Notices


AST Daily Dispatch


KTN Police Reports


Juneau Police Reports
Weather, Webcams


Today's Forecast


KTN Weather Data


AK Weather Map


AK Weathercams


AK Earthquakes

TV Guide


Ketchikan
Ketchikan Phone Book


Yellow Pages


White Pages
Government Links


Local Government


State & National

Prince of Wales' Sunrise
A recent winter's sunrise as viewed from Craig, Alaska
Front Page Feature Photo By JACY PIERSON ©2016

Select your favorite Photo of the Month. The photographer with the most likes for the Month of JANUARY 2016 will receive $100. (Selections may be made on the SitNews' FaceBook page or emailed to the editor@sitnews.us.)




Alaska: Alaska will pursue new statewide educational assessment options, again By MARY KAUFFMAN - The Alaska Department of Education & Early Development will be replacing the Alaska Measures of Progress (AMP) assessment for the 2016-2017 school year. "After careful consideration, I believe that it is in the best interest of Alaska to consider new assessment structures that better align to instructional needs and are allowable due to changes in federal law," said Alaska Education Commissioner Mike Hanley.

The new Alaska Measures of Progress (AMP) assessment was first administered in the Spring of 2015. Beginning in Spring 2005, the Standards Based Assessment (SBA) was instituted for grades 3 through 9 replacing the Benchmark used for many years at grades 3, 6, and 8, and cut scores were reestablished in 2005 for the new SBA exams. The Standards Based Assessment was a test based on Alaska state standards and compliant with state and federal statutes and administered for the final time in spring 2014.

According to the Alaska Department of Education, while the first administration of the new computer-based assessment went smoothly last spring, multiple issues since then have resulted in increasing frustration among Alaskan educators. These issues included delayed reports, reports needing to be corrected, and an insufficient level of information regarding student performance. The Alaska Department of Education say that although they have been engaged in problem-solving with school districts to improve the 2016 AMP administration and reports, there have been a growing lack of confidence among educators statewide in the assessment.

The recent passage of the federal Every Student Succeeds Act (ESSA) by Congress and signed by President Obama provides new flexibility to states in designing their assessment system. "I believe that Alaska needs to take full advantage of the opportunity the new ESSA provides," said Commissioner Hanley, "and I believe time is of the essence for moving in a direction that better serves Alaska's students."

In order to meet current state and federal requirements, the Alaska Department of Education said it will be necessary for the Alaska Measures of Progress (AMP) assessment to be given again this spring (2016). However, the Alaska Department of Education noted they will immediately begin collaborating with stakeholders to determine the assessment approach that will work best for Alaska's students, and to inform a request-for-proposal process.

"I sincerely appreciate the efforts of Alaskan educators in helping to develop the AMP assessment," said Commission Hanley, "and I am confident that the lessons learned from AMP will serve us well as we move forward together."

The Alaska Measures of Progress assessment was originally designed for Alaska and its standards, which prepare students to enter postsecondary training and education without needing remediation in English and math.

Although there has been increasing frustration among Alaskan educators over the assessment, over 900 Alaskan educators reviewed the test questions prior to implementation to be sure the assessment questions adequately measured the state's standards, were free of bias, and were appropriate for Alaskan students. Test questions are only about reading, writing, and math. - More...
Thursday AM - January 28, 2016




Ketchikan:

Family Member & Caregiver Charged With Stealing Thousands From Elderly Man By MARY KAUFFMAN - Two Ketchikan residents are being charged with Second Degree Theft after allegedly taking thousands of dollars from an elderly man.

Tuesday, Ketchikan Chief of Police Alan Bengaard announced that Ketchikan Police Officers responded to a residence in the 2400 block of Hemlock Street to a report by an elderly man who said he had money stolen from his bank account. Officers spoke with the victim who told them he had discovered his nephew, Norman A. Arriola, age 69, had taken approximately $2,700.00 out of his bank account. According to information given to the police by the victim, the money was taken while Arriola was accompanying him on a trip to Washington State for medical treatment.

Ketchikan Police Officers conducted the investigation which revealed that Arriola allegedly made multiple unauthorized ATM withdrawls from the elderly man's account. During the investigation Officers discovered that Arriola also allegedly made multiple unauthorized withdrawls in Ketchikan between October and November 2015 totaling $2,800.00.

Officers interviewed Arriola, who admitted to "taking the victim's debit card and stealing money from the account".

Arriola was served a summons to appear in court, charging him with Theft in the Second Degree and Fraudulent Use of an Access Device. Theft 2-Value $750-$24,999 (Class C Felony).

During the investigation, Ketchikan Police Officers also discovered that the elderly man was missing a large coin collection valued at approximately $4,300.00. Officers reported they discovered that Margaret Edais-Yeltatzie, age 62, had allegedly taken the coins from the victim's home.

Edais-Yeltatzie had been going to the elderly man's residence to assist him with daily living tasks. Edais-Yeltatzie was served a summons to appear in court, charging her with Theft in the Second Degree -Value $750-$24,999 (Class C Felony) - More...
Thursday AM - January 28, 2016





B.C. - Southeast Alaska: First Nations' ancient medicinal clay shows promise against today's worst bacterial infections - Naturally occurring clay from Kisameet Bay, B.C. - long used by the Heiltsuk First Nation for its healing potential - exhibits potent antibacterial activity against multidrug-resistant pathogens, according to new research from the University of British Columbia. Also known as the Great Bear Rainforest, Kisameet Bay is a remote region of temperate rain forest in Canada, on the British Columbia Coast between Vancouver Island and Southeast Alaska.

Shovel of clay from Kisameet Bay, British Columbia.
Photo courtesy UBC


The researchers recommend the rare mineral clay be studied as a clinical treatment for serious infections caused by ESKAPE strains of bacteria.The so-called ESKAPE pathogens - Enterococcus faecium, Staphylococcus aureus, Klebsiella pneumoniae, Acinetobacter baumannii, Pseudomonas aeruginosa, and Enterobacter species - cause the majority of U.S. hospital infections and effectively 'escape' the effects of antibacterial drugs.

"Infections caused by ESKAPE bacteria are essentially untreatable and contribute to increasing mortality in hospitals," said UBC microbiologist Julian Davies, co-author of the paper published today in the American Society for Microbiology's mBio journal.

"After 50 years of over-using and misusing antibiotics, ancient medicinals and other natural mineral-based agents may provide new weapons in the battle against multidrug-resistant pathogens."

The clay deposit is situated on Heiltsuk First Nation's traditional territory, 400 kilometres (249 miles) north of Vancouver, Canada, in a shallow five-acre granite basin. The 400-million kilogram (400,000 tonne) deposit was formed near the end of the last Ice Age, approximately 10,000 years ago. - More...
Thursday AM - January 28, 2016




Columns - Commentary

JOHN L. MICEK: Trump Supporters Have One Trait in Common - You've probably heard all sorts of adjectives attached to supporters of GOP presidential front-runner Donald Trump.

Blue-collar. White. Poor. Under-educated. Angry.

Some of those undoubtedly apply. But here's one you probably didn't see coming: Authoritarian.

That's the surprise finding of a recent poll by researcher Matthew McWilliams, who sampled the opinions of 1,800 voters nationwide and found a strong authoritarian streak running through The Donald's fanbase.

Writing in Politico Magazine last week, McWilliams said the poll, conducted in conjunction with the University of Massachusetts Amherst, revealed that "two variables" had an important impact on a Republican voter's choice of candidate, "Authoritarianism, followed by fear of terrorism."

So maybe it's no surprise that The Donald, who wants generals who will "kick the hell out of ISIS," plans to build the Greatest Great Wall you've ever seen and will make Americans so tired of winning that they'll beg for the occasional defeat, has leapfrogged to the front of the pack?

Trump also took the support of 39 percent of independents who fancy themselves authoritarian, and, interestingly, 17 percent of self-identified Democrats with an authoritarian streak as well, the poll found.

And that means there could be some general election crossover.

All told, Trump wins the support of 43 percent of GOP primary voters who self-identify as "strong authoritarians," the poll found, and 37 percent of self-identified "authoritarians."

To be sure, these are uncertain times and there are plenty of things going bump in the night around the world to unnerve Americans.

A majority of self-identified GOP authoritarians, McWilliams noted, supported Trump's proposals to deport 11 million illegal immigrants, to bar Muslims from entering the country and to shutter mosques.

"While its causes are still debated, the political behavior of authoritarians is not. Authoritarians obey," McWilliams wrote. "They rally to and follow strong leaders. And they respond aggressively to outsiders, especially when they feel threatened." - More...
Thursday AM - January 28, 2016

Editorial Cartoon: Bundy Clan
By Nate Beeler ©2016, The Columbus Dispatch
Distributed to subscribers for publication by Cagle Cartoons, Inc.




Real Time U.S. Debt Clock
http://www.usdebtclock.org/

U.S. Inflation Calculator
Easily calculate the buying power of the US dollar & inflation rate from 1913-2014

U.S. Energy Info. Admin.
Heating Oil & Propane Update

Public Meetings & Info

Ketchikan Borough Assembly

Live video stream of current meeting
Archived videos
Agenda and Information Packets
Assembly Meeting Minutes
Borough Records
Calendar

Ketchikan Planning Commission

Live video stream of current meeting
Agenda, Information Packets & Minutes

Ketchikan City Council

View a Video of Meeting
Agenda & Information Packets

Ketchikan School Board

Live video stream of current meeting
Agenda & Information Packets


Gravina Access Project SEIS Alternatives Development

Gravina Access Website

Police Dispatches

AK Troopers Daily Dispatch
Ketchikan Police Reports
Juneau Police Reports

Ketchikan

Jobs
Today's Forecast
Satellite
Today's Weather Images
Marine Forecasts
AK Weathercams
Ketchikan Weather Data
Current AK Weather Map




CLASSIFIEDS' CATEGORIES

Public Meetings
Upcoming Events
Help Wanted
For Sale / Free Stuff
Garage Sales
Homes / Apts/ Property
Pets
Wanted
Lost & Found
Publish Your Ad

Front Page Archives
Letter Archives
Dec. 2015 - Jan. 2016

| | | | | | | |
| --- | --- | --- | --- | --- | --- | --- |
| S | M | T | W | T | F | S |
| 29 | 30 | 01 | 02 | 03 | 04 | 05 |
| 06 | 07 | 08 | 09 | 10 | 11 | 12 |
| 13 | 14 | 15 | 16 | 17 | 18 | 19 |
| 20 | 21 | 22 | 23 | 24 | 25 | 26 |
| 27 | 28 | 29 | 30 | 31 | 01 | 02 |
| 03 | 04 | 05 | 06 | 07 | 08 | 09 |
| 10 | 11 | 12 | 13 | 14 | 15 | 16 |
| 17 | 18 | 19 | 20 | 21 | 22 | 23 |
| 24 | 25 | 26 | 27 | 28 | | |


Viewpoints
Commentary
Opinions/Letters
Basic Rules &
Freedom of Speech

Questions, please contact the editor at editor@sitnews.us or call 617-9696
Sitnews reserves the right to edit.

CALL TO REVOLUTION By David G. Hanger - "These are the times that try men's souls." We are betrayed; are being betrayed every minute, every hour of every day by a state legislature purportedly elected to serve the people, that is no longer a government "of the people, by the people, and for the people," but rather a sordidly sold out and corrupt mess that is of the oil companies, by the oil companies, and for the oil companies. This government has forfeited its legitimacy and must be expunged and replaced by an institution that in fact represents the state of Alaska and its citizens. What this government has intentionally done is to peonize, impoverish, and bankrupt its entire citizenry. By intentionally forfeiting essentially all of its current revenue sources it has left a financial hole in the road that will require 80% of the income of every Alaskan to fill. That is not a joke. The crash will be irreversible as early as January 1, 2018. - More...
Tuesday AM - January 26, 2016

Let's Cut Legislators Lavish Accommodations By Rep. Dan Ortiz - Legislators should be held to a high standard. They should lead by example in this fiscal crisis by cutting their own per diem and getting their work done in a timely manner. Legislators will primarily need to address our fiscal situation this session. The per-barrel price for Alaskan crude is below $30, so we now have a projected budget deficit above 3.5 billion dollars. Despite the fact that I voted to cut the budget by $900 million during the last legislative session, cuts will continue to be part of the solution to our budget crisis. I've co-sponsored two pieces of budget-cutting legislation. One will cut government spending on legislative per diem. The other will hold legislators accountable to a ninety day session. This is common sense for any fiscal conservative. - More...
Friday AM - January 22, 2016

50th Anniversary of Arbor Day in Alaska By Laura Charlton - My name is Laura Charlton. I am a 25+ year resident of Ketchikan, a Registered Consulting Arborist, and also current Chair of the Alaska Community Forest Council. We have put together a number of small grants offering money to non profits 501.C3 or municipalities to help communities celebrate the 50th Anniversary of Arbor Day in Alaska. - More...
Friday AM - January 22, 2016

Navy Boats In Peril By Donald Moskowitz - As a former Navy enlisted and Navy officer, I am disappointed with the capture of our two riverine boats and crews by the Iranians in the Persian Gulf. - More...
Friday AM - January 22, 2016

What We Heard During Six AMHS Community Engagement Meetings By Michael Neussl - The Alaska Marine Highway System (AMHS) held six community engagement meetings across coastal Alaska last month. During this time the department also held numerous meetings with AMHS vessel and terminal staff. The purpose of the meetings was to involve Alaskans in the decision making process that AMHS is facing due to the reality of a declining operating budget. - More...
Monday PM - January 18, 2016

THE STATE FINANCIAL CRISIS IS A SHAM & A SCAM AND SO IS THE PROPOSED SOLUTION By David G Hanger - The average price paid for North Slope oil in fiscal year 2015 was $73 a barrel which exceeded by a fair margin the state's forecast of $67 a barrel. In the meantime in the second half of calendar year 2015 North Slope oil production was 20,000 barrels per day more than last year. (Figures from State of Alaska, various reports.) Total production levels for 2014 exceeded 95.25% of the production levels of 2013. - More...
Wednesday PM - January 13, 2016

Webmail your letter or
Email Your Letter To: editor@sitnews.us

---

Articles & photographs that appear in SitNews may be protected by copyright and may not be reprinted or redistributed without written permission from and payment of required fees to the proper sources.

E-mail your news & photos to editor@sitnews.us

Photographers choosing to submit photographs for publication to SitNews are in doing so, granting their permission for publication and for archiving. SitNews does not sell photographs. All requests for purchasing a photograph will be emailed to the photographer.

The Local Paper is now available online.
Click here for this week's printed edition.