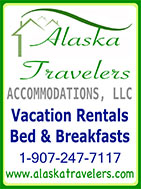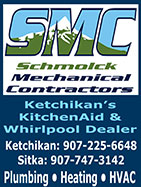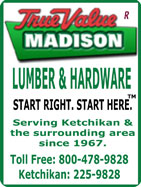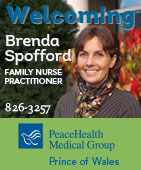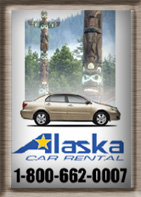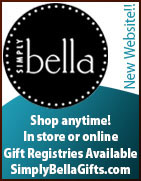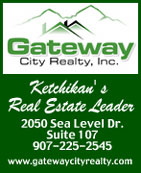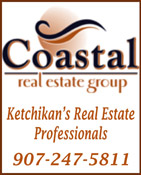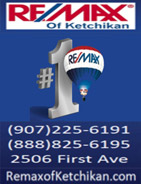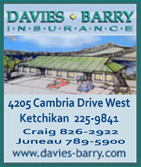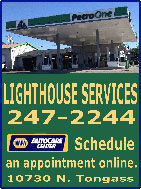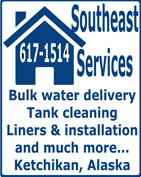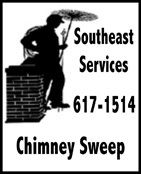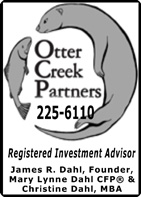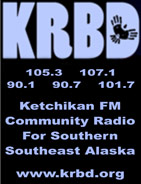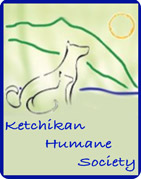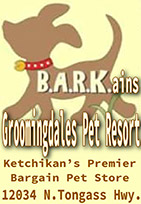 Contact


Call 617-9696


Webmail Letters


News Tips


Copyright Info


Archives
Quick News Search


Alaska


Ketchikan


SE Alaska


Alaska News Links
Columns - Articles


Dave Kiffer


Fish Factor


Money Matters
Historical Ketchikan


June Allen


Dave Kiffer


Louise B. Harrington
Ketchikan Arts & Events


Ketchikan Arts


Ketchikan Museums


KTN Public Library
Sports


Ketchikan Links
Public Records


FAA Accident Reports


NTSB Accident Reports


Court Calendar


Recent Filings & Case Dispositions


Court Records Search


Wanted: Absconders


Sex Offender Reg.


Public Notices


AST Daily Dispatch


KTN Police Reports


Juneau Police Reports
Weather, Webcams


Today's Forecast


KTN Weather Data


AK Weather Map


AK Weathercams


AK Earthquakes

TV Guide


Ketchikan
Ketchikan Phone Book


Yellow Pages


White Pages
Government Links


Local Government


State & National

Evening in Takatz Bay
A Sitka Black-tailed Deer is hidden by the colors of the evening.
Front Page Feature Photo By TONY BELBACK ©2016

Select your favorite Photo of the Month. The photographer with the most likes for the Month of JANUARY 2016 will receive $100. (Selections may be made on the SitNews' FaceBook page or emailed to the editor@sitnews.us.)




Southeast Alaska: "Rapid Response" for Laid Off Juneau Walmart Employees; Ketchikan Store Remains Open By MARY KAUFFMAN - Although the Walmart Supercenter in Juneau is permanently closing, the nine other locations in Alaska, including the Walmart in Ketchikan, will remain open. According to the Alaska Department of Labor, approximately 168 Walmart employees are being laid off on February 10th at the Juneau location.

"The decision to close stores is difficult and we care about the associates who will be impacted," said Doug McMillon, president and CEO, Wal-Mart Stores, Inc. "We invested considerable time assessing our stores and clubs and don't take this lightly. We are supporting those impacted with extra pay and support, and we will take all appropriate steps to ensure they are treated well."

The Alaska Department of Labor and Workforce Development's Juneau Job Center announced today it will be providing Rapid Response assistance for approximately 168 Walmart employees who are being laid off on February 10th. The Juneau Job Center is holding a job fair for Walmart employees on January 29th from 10 a.m. to 2 p.m., and they also can come by any other time the office is open to receive one-on-one assistance with finding a new job. Juneau's Walmart is one of 154 stores in the U.S. and 115 stores globally that will close.

"Our Job Center staff are doing everything they can to help laid off Walmart employees find new jobs," said Heidi Drygas, Commissioner of Labor and Workforce Development. "These are our friends and neighbors, and I encourage Walmart employees to come by the Job Center and find out what resources can help with their job search." - More...
Thursday PM - January 21, 2016

Alaska: Alaska pediatric program names first Alaska hospital to meet its emergency pediatric care criteria - The Alaska Native Medical Center became the first hospital in Alaska recognized as a comprehensive pediatric emergency care facility by the Pediatric Facility Recognition Program run by the Department of Health and Social Services in conjunction with the Alaska Emergency Medical Services for Children Advisory Board.

"ANMC was the first certified Level II trauma center in Alaska, and is now also recognized for providing excellent care for pediatric emergency patients," said DHSS Commissioner Valerie Davidson. "Congratulations to the ANMC team for this incredible accomplishment."

Funded by an Emergency Medical Services for Children grant from the U.S. Department of Health and Human Services, the program works with hospitals to meet Alaska Emergency Medical Services for Children requirements and achieve pediatric recognition. The criteria for recognition include: - More...
Thursday PM - January 21, 2016

Ketchikan: Former Ketchikan Resident Sentenced To 10 Years For Drug Trafficking - A former Ketchikan resident was sentenced to 10 years in prison for drug trafficking followed by a five year term of supervised release. Alexander Barcena Singson, 62, was sentenced by Chief U.S. District Judge Timothy M. Burgess in Anchorage on January 5, 2016. On April 6, 2015, Singson pled guilty to a single drug trafficking conspiracy count.

In sentencing Singson, Judge Burgess noted the seriousness of the crime and the need to protect the public as the reasons for the sentence he imposed.

According to Assistant U.S. Attorney Jack S. Schmidt, who prosecuted the case, beginning on or about October 19, 2011, and continuing until September 26, 2012, Singson and others transported methamphetamine from Las Vegas, Nevada, to Ketchikan, Alaska. Members of the conspiracy utilized the United States Postal Service (USPS) and commercial package delivery services to transport the drugs to Ketchikan where it would be distributed to others. - More...
Thursday PM - January 21, 2016




Southeast Alaska: Douglas Indian Association Responds to Lawsuit's Dismissal - The Juneau-based Douglas Indian Association (DIA) responded to the dismissal of its lawsuit against Central Council of the Tlingit and Haida Indian Tribes of Alaska (Central Council). The lawsuit was dismissed on January 13, 2016 by the State of Alaska's Superior Court. Judge Louis Menendez affirmed Central Council has sovereign immunity from suit, and dismissed all of Douglas Indian Association's arguments to the contrary, including claims against Central Council President Richard Peterson and Tribal Transportation Manager William Ware.

The Douglas Indian Association said their Council was fully cognizant of the fact that CCTHITA would claim Sovereign Immunity as its defense. However, the real question the DIA said they chose to court to address was the contractual one, and the DIA hoped the court would recognize the harm done to to them and step in to mediate.

Butch Laiti, Tribal Council President said during a DIA Tribal Council meeting on January 18, 2016, "I am appalled and disgusted. They took our money, and are hiding behind Sovereign Immunity. They are trying to blame us for the situation."

Paul Marks, Tribal Council Member said during the meeting, "It is obvious they [CCTHITA] used Sovereign Immunity to hide behind because there is something they do not want discovered."

Douglas Indian Association Tribal Council Treasurer, Barbara Cadiente-Nelson said the DIA was disappointed but not surprised in the court's ruling.

According to an email to SitNews from Andrea Cadiente-Laiti, Tribal Administrator of Douglas Indian Association, "CCTHITA could not even wait for the final judgement to be passed in this case before announcing their win. President Peterson celebrates the fact that Sovereign Immunity was upheld to the benefit of Alaska's tribes. The test was not meant to be Sovereign Immunity, but the requirement of all citizens to abide by contract law. What President Peterson seems to not understand is that it was a tribe (DIA) who was on the other end of this case, and that invoking Sovereign Immunity means that CCTHITA does not have to abide by any contracts or agreements made with tribes even in a trust relationship with them."

Cadiente-Laiti wrote, "The DIA Council hopes that having brought this issue to public court will make other tribes in a trust relationship with CCTHITA aware of their motives. In fact, this win should send a message to any entity (federal, state, and local governments included), that CCTHITA does not have to abide by any agreements made with them, because they can invoke Sovereign Immunity to break any agreements, and walk away with all the marbles (in DIA's case – nearly $1 million)."

Cadiente-Nelson said, "Sovereignty as an argument was a hurdle. DIA Council knew CCTHITA would claim "sovereignty immunity" rather than refute the charges. DIA upholds the facts and have confidence these would prevail if a court would hear the facts that CCTHITA willfully broke covenants of its memorandum of agreement it tenured with DIA."

Cadiente-Nelson said, "The "test in court" is not sovereignty. Legally, the test is if the sovereign state of Alaska will acknowledge CCTHITA's contractual agreement with DIA as legal and binding." "The true test and shame is that CCTHITA failed to honor its words and agreements and covenants."

"Tribal sovereignty is founded upon time immemorial occupancy, paid for by the loss of land, life and labor. DIA holds the law of this land in the highest regard; a contractual agreement is a civil matter which keeps the peace among sovereign entities – tribal and otherwise," said Cadiente-Nelson. - More...
Thursday PM - Junuary 21, 2016




Alaska Science: The case for rallying around sea ice By NED ROZELL - The ice floating on top of the world covers pretty much the entire Arctic Ocean in midwinter. By late summer it shrinks to half that much. If trends continue, by mid-century the summer ice may take up less space than Japan.

Sea ice floating off the coast north of Barrow.
Photo by Ned Rozell

As the Arctic Ocean becomes more blue, it absorbs much of the sun's heat that it once reflected with great efficiency. This warmer ocean would quicken the melt of the Greenland ice cap, which would lead to sea level rise. It might encourage wacky weather patterns all over the globe.

Since satellites first allowed us to watch sea ice in the late 1970s, the jigsaw puzzle has shrunk as the years have passed, with a low point reached in late summer 2012. Some scientists thought that year might have been a tipping point from which the ice would not recover.

But the ice is perhaps more resilient than that. Some researchers suggest northern sea ice can bounce back and continue its role as refrigerator of the world.

Stephanie Pfirman of Columbia University shared a vision for restoring sea ice at the fall meeting of the American Geophysical Union in San Francisco last month. More than 20,000 scientists attend the weeklong meeting.

"Some models say the Arctic Ocean will be almost ice free (during summer) as soon as 2030 to 2040," she said in San Francisco. "But it could return. When the Arctic cools, the ice will return."

But with record levels of heat-trapping carbon dioxide in our atmosphere and a steady climb in world temperatures, how could the Arctic get colder?

"If you take the CO2 out of the atmosphere, the ice will come back," said Pfirman's colleague Robert Newton, a geochemist at Columbia.

What will it take to lower carbon dioxide levels? - More...
Thursday PM - January 21, 2016




Columns - Commentary

Michael Reagan: The White Actors Matter Academy Awards - "Black Lives Matter" — except in Tinseltown.

The Hollywood liberals who give Academy Awards to their friends got called out for their lack of diversity this week.

It seems this year the Academy of Motion Pictures Arts and Sciences couldn't find a single actor of color worthy of an Oscar nomination for a lead or supporting role.

Its 6,000-odd members went 0 for 20 in their search. For the second straight year.

Have Denzel Washington, Jamie Foxx, Will Smith, Morgan Freeman, Don Cheadle, Laurence Fishburne, Cuba Gooding Jr., Djimon Hounsou, Forest Whitaker, Octavia Spencer, Samuel L. Jackson, Jennifer Hudson, Angela Bassett, Halle Berry and Queen Latifah taken the last two years off?

Spike Lee said because black actors were snubbed again he was boycotting the Academy Awards gala next month.

He's been supported by Jada Pinkett Smith, who is understandably miffed that her husband Will wasn't honored for his role in "Concussion."

And Snoop Dog, leftie documentary-maker Michael Moore and a few others who don't care if they ever eat lunch in Beverly Hills again are joining the boycott of the White Actors Matter Awards.

Being accused of insufficient diversity by black artists couldn't have happened to a rottener bunch of liberal hypocrites. - More...
Thursday PM - January 21, 2016

WILL DURST: The Real State of the Union - In his last State of the Union Address, that renowned weaver of uplifting platitudes, President Barack Obama, crocheted his constituents one final quilt of bittersweet melancholy to remember him by. Not a victory lap so much as someone pulling his arms inside the chains preparing to dismount a swing over a crocodile pit.

According to the outgoing 44th POTUS, the State of the Union is pretty much what we thought he'd think it. Good, but could be better. Moving forward with some ways to go. Could use a little paint around the edges, but otherwise in halfway decent shape. Couple of dents, but damn it, we're the country that invented Bondo.

We remain full of promise and hope, but need a concerted effort to overcome badness. We're a country where evil IS NOT WELCOME, thank you very much. Sure, we have plenty of righteous people, but unless we maintain a constant vigil, nefarious elements will overtake our agenda of goodness. And then old people will die. Which is wrong.

The things we stand for are families, jobs and health. Conditions we can do without are crime, crib death and grumpy New York developers with the cheery optimism of that grey green slime you find clinging to sunken cave ceilings. But the president is forced to speak in soaring rhetoric while the rest of us long for specific proposals. We here at Durstco are here to help. Here's a couple of tiny tweaks guaranteed to raise our quality of life. - More...
Thursday PM - January 21, 2016

Editorial Cartoon: Palin Endorses Trump
By Nate Beeler ©2016, The Columbus Dispatch
Distributed to subscribers for publication by Cagle Cartoons, Inc.




Real Time U.S. Debt Clock
http://www.usdebtclock.org/

U.S. Inflation Calculator
Easily calculate the buying power of the US dollar & inflation rate from 1913-2014

U.S. Energy Info. Admin.
Heating Oil & Propane Update

Public Meetings & Info

Ketchikan Borough Assembly

Live video stream of current meeting
Archived videos
Agenda and Information Packets
Assembly Meeting Minutes
Borough Records
Calendar

Ketchikan Planning Commission

Live video stream of current meeting
Agenda, Information Packets & Minutes

Ketchikan City Council

View a Video of Meeting
Agenda & Information Packets

Ketchikan School Board

Live video stream of current meeting
Agenda & Information Packets


Gravina Access Project SEIS Alternatives Development

Gravina Access Website

Police Dispatches

AK Troopers Daily Dispatch
Ketchikan Police Reports
Juneau Police Reports

Ketchikan

Jobs
Today's Forecast
Satellite
Today's Weather Images
Marine Forecasts
AK Weathercams
Ketchikan Weather Data
Current AK Weather Map




CLASSIFIEDS' CATEGORIES

Announcements
Help Wanted
For Sale / Free Stuff
Garage Sales
Homes / Apts/ Property
Pets
Wanted
Lost & Found
Publish Your Ad

Front Page Archives
Letter Archives
Dec. 2015 - Jan. 2016

| | | | | | | |
| --- | --- | --- | --- | --- | --- | --- |
| S | M | T | W | T | F | S |
| 29 | 30 | 01 | 02 | 03 | 04 | 05 |
| 06 | 07 | 08 | 09 | 10 | 11 | 12 |
| 13 | 14 | 15 | 16 | 17 | 18 | 19 |
| 20 | 21 | 22 | 23 | 24 | 25 | 26 |
| 27 | 28 | 29 | 30 | 31 | 01 | 02 |
| 03 | 04 | 05 | 06 | 07 | 08 | 09 |
| 10 | 11 | 12 | 13 | 14 | 15 | 16 |
| 17 | 18 | 19 | 20 | 21 | | |


Viewpoints
Commentary
Opinions/Letters
Basic Rules &
Freedom of Speech

Questions, please contact the editor at editor@sitnews.us or call 617-9696
Sitnews reserves the right to edit.

Let's Cut Legislators Lavish Accommodations By Rep. Dan Ortiz - Legislators should be held to a high standard. They should lead by example in this fiscal crisis by cutting their own per diem and getting their work done in a timely manner. Legislators will primarily need to address our fiscal situation this session. The per-barrel price for Alaskan crude is below $30, so we now have a projected budget deficit above 3.5 billion dollars. Despite the fact that I voted to cut the budget by $900 million during the last legislative session, cuts will continue to be part of the solution to our budget crisis. I've co-sponsored two pieces of budget-cutting legislation. One will cut government spending on legislative per diem. The other will hold legislators accountable to a ninety day session. This is common sense for any fiscal conservative. - More...
Friday AM - January 22, 2016

50th Anniversary of Arbor Day in Alaska By Laura Charlton - My name is Laura Charlton. I am a 25+ year resident of Ketchikan, a Registered Consulting Arborist, and also current Chair of the Alaska Community Forest Council. We have put together a number of small grants offering money to non profits 501.C3 or municipalities to help communities celebrate the 50th Anniversary of Arbor Day in Alaska. - More...
Friday AM - January 22, 2016

Navy Boats In Peril By Donald Moskowitz - As a former Navy enlisted and Navy officer, I am disappointed with the capture of our two riverine boats and crews by the Iranians in the Persian Gulf. - More...
Friday AM - January 22, 2016

What We Heard During Six AMHS Community Engagement Meetings By Michael Neussl - The Alaska Marine Highway System (AMHS) held six community engagement meetings across coastal Alaska last month. During this time the department also held numerous meetings with AMHS vessel and terminal staff. The purpose of the meetings was to involve Alaskans in the decision making process that AMHS is facing due to the reality of a declining operating budget. - More...
Monday PM - January 18, 2016

THE STATE FINANCIAL CRISIS IS A SHAM & A SCAM AND SO IS THE PROPOSED SOLUTION By David G Hanger - The average price paid for North Slope oil in fiscal year 2015 was $73 a barrel which exceeded by a fair margin the state's forecast of $67 a barrel. In the meantime in the second half of calendar year 2015 North Slope oil production was 20,000 barrels per day more than last year. (Figures from State of Alaska, various reports.) Total production levels for 2014 exceeded 95.25% of the production levels of 2013. - More...
Wednesday PM - January 13, 2016

Transportation Funding Fallacies Deserve Correction By Marc Luiken - Alaskans are facing a sobering reality: we can no longer afford the same service levels from state government. An oil revenue-induced state deficit resulted in the Alaska State Legislature reducing government's fiscal year 2016 general fund budget by $404.1 million. These cuts affected every state agency. The Legislature directed the Department of Transportation and Public Facilities (ADOT&PF) to reduce its general fund operating budget by $34.6 million. - More...
Monday AM - January 11, 2016

GOP & NRA By Jim Dornblaser - I can identify with both GOP & NRA because I support our constitution TOTALLY as written. If you see any humor in name calling (cry baby, etc.) when reason & common sense fail, go stand with your 'unilateral' acting leader (isn't that a dictator?) He surely isn't representing the will of the majority (as in democracy). - More...
Monday AM - January 11, 2016

Correctional Officers' Actions Misrepresented By Brad Wilson - The video of Mr. Kobuk recently released by the State contained images of Correctional Officers performing required duties as directed by Department of Corrections' Policy and Procedure and in accordance with their training. Without educating the public, or even giving the policies that govern Officers' actions, the Governor's Investigator, Dean Williams' publication and analysis of the video is deceptive. We had asked Dean Williams, prior to the release of this latest video, to let us do a report and explain to him the inaccuracies in his Administrative Review. Correctional Officers believe that the Governor has not been given accurate information about State polices dictating Correctional Officer's actions. - More...
Monday AM - January 11, 2016

Sealaska's Logged Off Heritage By Joe Sebastian - Last fall in Petersburg, Alaska's newest enviromental group ' The Greater Southeast Alaska Conservation Community' [GSACC.net] gave a slideshow on the latest industrial logging now taking place on Sealaska land, state land, and other land grant interests.Images from Google-earth satillight overviews were used of Sealaska mega-clearcuts on the Cleveland Penensula, and also P.O.W.'s Election Creek, and other examples made the truth crystal clear. The all-out push by Senator Lisa Murkowski to privatize land from the Tongass National Forest, in order to rapidly de-forest and export round logs as fast as possible, was shocking and upsetting and holds dire consequences for the future of Alaskans. - More...
Monday AM - January 11, 2016

Webmail your letter or
Email Your Letter To: editor@sitnews.us

---

Articles & photographs that appear in SitNews may be protected by copyright and may not be reprinted or redistributed without written permission from and payment of required fees to the proper sources.

E-mail your news & photos to editor@sitnews.us

Photographers choosing to submit photographs for publication to SitNews are in doing so, granting their permission for publication and for archiving. SitNews does not sell photographs. All requests for purchasing a photograph will be emailed to the photographer.

The Local Paper is now available online.
Click here for this week's printed edition.