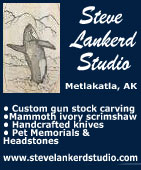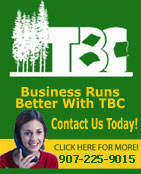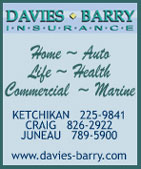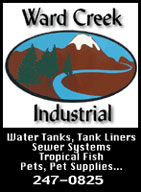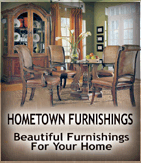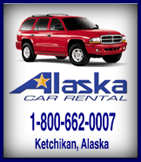 Contact


Webmail Letters


News Tips


Search Sitnews


Copyright Info


Archives
Today's News


Alaska


Ketchikan


Top Stories


U.S. News


U.S. Politics


Stock Watch


Personal Finance


Science News


US Education News


Parenting News


Seniors News


Medical News


Health News


Fitness


Offbeat News


Online Auction News


Today In History


Product Recalls


Obituaries
Quick News Search


Alaska


Ketchikan


SE Alaska


Alaska News Links
Columns - Articles


Dave Kiffer


Fish Factor


Career Success Stories


Parnassus Reviews


Chemical Eye On...


George Pasley


More Columnists
Ketchikan


Our Troops
Historical Ketchikan


June Allen


Dave Kiffer


Louise B. Harrington
Recognition


Match of the Month


Asset Builders
Ketchikan Arts & Events


Ketchikan Museums


KTN Public Library


Parks & Recreation


Chamber
Lifestyles


Home & Garden


Food & Drink


Arts & Culture


Book Reviews


Movie Reviews


Celebrity Gossip
On the Web


Cool Sites


Webmaster Tips


Virus Warnings
Sports


Ketchikan Links


Top Sports News
Public Records


FAA Accident Reports


NTSB Accident Reports


Court Calendar


Court Records Search


Wanted: Absconders


Sex Offender Reg.


Public Notices
Weather, Webcams


Today's Forecast


KTN Weather Data


AK Weather Map


Ketchikan Webcam


SE AK Webcams


Alaska Webcams


AK Earthquakes


Earthquakes
TV Guide


Ketchikan
Ketchikan Phone Book


Yellow Pages


White Pages
Employment


Employment
Government Links


Local Government


State & National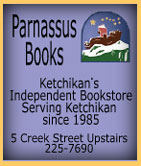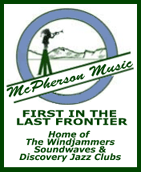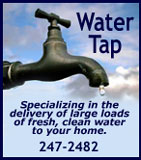 Tuesday
December 02, 2008



Tongass Narrows
Front Page Photo By CHRISTI E. RHODES-MESTAS


Alaska: Price Gouging Legislation to be Introduced - Senator Bill Wielechowski (D-Anchorage) announced Monday that he will introduce legislation to make price gouging a crime in Alaska. And then today three Democrats announced they will file legislation to relieve Alaskans from paying the highest gas prices in the United States.

More than 30 states have price gouging laws, and legislatures in more than 12 states are considering adopting or strengthening them.

Wielechowski says his bill will focus on ensuring that essential energy supplies are affordable.

"In an energy rich state like Alaska, residents deserve to know they will be charged a fair and reasonable price for critical energy supplies, like gasoline to drive their cars," Wielechowski said.

In the past year, gasoline spiked to almost $5/gallon in Anchorage as well as in Ketchikan and more than $8/gallon in the Bush. Heating oil hit $9/gallon in some remote communities, and the price of natural gas continues to climb.

"The bottom line is it's not ok to gouge Alaskans on needed energy supplies," Wielechowski added.

The bill will apply when prices skyrocket without justification. Those found guilty can be charged a fine of not more than $25,000 and treble damages.

The bill will also stiffen penalties for anti-trust violations, where it can be proven that two or more suppliers colluded to inflate prices. Alaska's anti-trust penalties are currently woefully inadequate.

"We hope this bill will send a message that price gouging in Alaska will not be tolerated." Wielechowski said. "We're putting the golden rule into law for those who never learned it."

Anchorage Democrats Pete Petersen, Chris Tuck and Les Gara will introduce the House legislation. Petersen and Tuck are newly elected. A similar effort is being undertaken by members of the Alaska Senate. This bill is aimed to help ensure essential energy supplies are affordable to consumers, and to protect local Alaska economies. In Alaska the price of gas in urban areas approached $5 per gallon this fall, and is still roughly $1 per gallon higher than in many places in the Lower 48. The problem is worse in Rural Alaska, where prices have hit $9 per gallon in some places.

"Alaskans shouldn't be paying the highest prices in the nation," Petersen said. "This price gouging bill should help to restore our fuel prices to a reasonable level." - More...
Tuesday - December 02, 2008

National: Powerful executive orders give Obama sharp sword By JAMES W. BROSNAN - On Jan. 20, President Barack Obama could start changing America before the first inaugural ball.

By issuing executive orders, Obama can immediately roll back Bush administration policies or start on his agenda without waiting on Congress.

Liberal groups, environmentalists and labor unions are pressing the Obama transition team to revoke a number of Bush's executive orders, from limits placed on stem cell research to the rules for questioning foreign terrorist suspects.

Presidents have been using executive power granted by Article 2 of the Constitution to change the nation since George Washington proclaimed the first Thanksgiving. There have been 13,479 executive orders, many as mundane as declaring that federal employees get off the day before Christmas.

Executive orders must be published in the Federal Register and there are limits on their use. They cannot be used to overturn laws or regulations. But they can make substantial changes to White House policy.

Obama transition spokeswoman Amy Brundage said, "President-elect Obama will honor the commitment he made during the campaign to review all executive orders, but this process has not yet begun and no decisions have yet been made." - More...
Tuesday - December 02, 2008

National: Obama Will Appoint Thousands to Government Positions By Michelle Austein - President-elect Barack Obama will appoint thousands of people to important government positions in his administration, but more than 2.6 million employees of the federal government will continue in the jobs they now hold.

Each president appoints thousands of political officials, including such high-profile posts as Cabinet secretaries, federal judges and ambassadors. These and many other high-level appointments are subject to confirmation by the Senate.

But not all presidential appointments are at a high level. Hundreds of young political appointees will be serving in entry-level roles in the Obama administration.

According to 209-page The United States Government Policy and Supporting Positions, published by the Government Printing Office, there are some 8,000 jobs that could be available in the next administration. The book, nicknamed the "Plum Book," is printed every four years and designed to serve as a guide to those interested in learning about political positions.

The Plum Book was created at the request of President Dwight Eisenhower, who when taking office in 1953 wanted a list of all political positions. Today's book lists each political job in the Bush administration, as well as the name of the person occupying the job and his or her salary. Some positions pay as much as $200,000, but most posts pay significantly less. Some jobs, like part-time advisory positions, pay just a few hundred dollars a year. - More...
Tuesday - December 02, 2008

Science - Technology: Study reveals risks of driving while talking on cell phone By BRIAN MAFFLY - If you're conversing behind the steering wheel, you'll drive more safely if your partner is sitting next to you rather than speaking from the other end of a cell phone.

That's because passengers will adjust a conversation in response to traffic conditions and will even break to remind the driver of hazards, according to new research by University of Utah psychologists.

"We find that it is actually good for a driver to talk to a passenger, one with driving experience. That is a person who will help you," said Frank Drews, an associate professor of psychology and lead author of the study released by the American Psychological Association.

Drews said that responsible friends don't talk on the phone to people who are driving. "If you are a responsible friend, you should be responsible and tell them you can talk later," he said.

The report, building on a growing body of research documenting the hazards of driving while using cell phones, will be published in the forthcoming edition of the Journal of Experimental Psychology: Applied. Drews recently produced an exhaustive review of the scientific literature on the influence of cell phones on driving and found little research on face-to-face conversations for points of comparison. - More...
Tuesday - December 02, 2008

Arts & Entertainment

Ketchikan: Ketchikan's finest young musicians present "An Evening of Jazz, Rock, and Blues" - Treat yourself to the talent of many of Ketchikan's finest young musicians in "An Evening of Jazz, Rock, and Blues" at 7 pm on Tuesday, December 9 in the Kayhi auditorium. The concert will feature a wide range of music ranging from ballads to hard-driving jazz tunes, swing, Latin, rock, TV themes and bluegrass. The concert is a benefit for the Sam Pitcher Music Scholarship Fund. Admission is by donation. Students in grades 5 and up will be performing with adult instructors joining some groups.

Allison Netterer & Sam Pitcher solo while Roy McPherson conducts the Windjammers in 2003

The concert will kick off with the Soundwaves Jazz Club. Jolene Pflaum, a former scholarship recipient, will be featured on trombone in Henry Mancini's "Dreamsville." Another favorite will be "Take Five" made famous by Dave Brubeck.

The Discovery Jazz Club will follow. It is the youngest and largest of the jazz clubs with 24 students. Inga Christensen's trumpet solo will be featured on the Beatles tune, "The Fool on the Hill." They will also perform the theme from the TV series "Sanford and Son" as well as a Ray Charles piece.

This will be the sixth annual Sam Pitcher Memorial Concert and the first with new Kayhi band director Julie Cron leading the Kayhi Jazz Ensemble. Included in their performance will be Mel Torme's "Christmas Song" and Duke Ellington's "Mood Indigo." Former Kayhi band director Dale Curtis will be performing in the trumpet section with the last group of the evening, the Windjammers Jazz Club. - More...
Tuesday - December 02, 2008




Ketchikan

Police Report - No releases since October 16th.
AK Troopers Daily Dispatch
Today's Forecast
Satellite
Today's Weather Images
Marine Forecasts
Ketchikan Weather Data
Current AK Weather Map

CLASSIFIEDS

Publish ad
Please select the proper category before posting.




CLASSIFIEDS' CATEGORIES

Announcements and
Help Wanted
For Sale / Free Stuff
Garage Sales
Homes / Apts/ Property
Pets
Wanted
Lost & Found
Local Services
Publish your ad




December 2008
Front Page Archives

| | | | | | | |
| --- | --- | --- | --- | --- | --- | --- |
| S | M | T | W | T | F | S |
| 30 | 01 | 02 | 03 | 04 | 05 | 06 |
| 07 | 08 | 09 | 10 | 11 | 12 | 13 |
| 14 | 15 | 16 | 17 | 18 | 19 | 20 |
| 21 | 22 | 23 | 24 | 25 | 26 | 27 |
| 28 | 29 | 30 | 31 | | | |

More Front Page Archives

Viewpoints
Opinions/Letters
Basic Rules

GHOST TOWN KETCHIKAN By David G. Hanger - A brief aside to Robert Thompson; the price of gasoline in Southeast is still $3.70 or better, and the price is still dropping everyday down here. I am quite aware of the actions of the state government respective gas price gouging; I read their report, and my response to that is it is so much blather and whitewash. The price of gasoline is still way too high. Nor do I expect the state government to do anything about this problem at all until some time possibly in March or April during the time the legislature is in session, at which point I expect them to bandy platitudes while doing absolutely nothing about this very serious problem. If you possessed the tax returns of your local gas jockeys, you would have some idea how much they are ripping us off; they are getting rich at the expense of the well-being of the overall economy. A century or so ago they hanged people for stuff like that. - More...
Sunday - November 30, 2008

Library, pool, fire station...??? By Charles Edwardson - I read Rodney Dial's assessments on the taxes we pay and I learn more from his articles (assuming that they are accurate) than I do from listening to the Borough Assembly or the Ketchikan City Council.when they discuss their dreams on how to stabilize our economy in Ketchikan. (How a new library will assist in doing that I have yet to make the connection. - More...
Sunday - November 30, 2008

Just Say No to Higher Taxes By Dustin Hofeling - Now is not the time to be building a larger library and pool. Real wages are decreasing as the cost of living is increasing. A simple understanding of economics teaches that you don't spend more money when less is coming in. - More...
Sunday - November 30, 2008

Gas Price Questions By Phil McElroy - In my teens, I worked for a gas station in Idaho when the price of gas was 35 cents per gallon. I moved to Ketchikan (1969) and got a job at City Center gas station and was taken back by the increase in price, roughly 30 cents more per gallon. - More...
Sunday - November 30, 2008

RE: Gas Price Gouging By Zak Young - Are we still stuck on the fact that Palin is the whipping girl?? Are we still bringing her up as the cause of everything negative that we do not agree with?? For You.. .Ms. Lester, it seems so!! - More...
Sunday - November 30, 2008

Respose to "Almost Famous" By Marshall H. Massengale - Ketchikan watching via Internet has become for me something of an engaging hobby over the last more than a year and a half as the direct offshoot of having gotten to know, online at least, some truly wonderful people who happen to live there and who own and operate one of the borough's well-known float plane services. Of course, aside from exchanging e-mail regularly with my friends, I enthusiastically count Dave Kiffer's column in SitNews, together with the rest of the online journal's content including the various commercial Website links advertised along its margins, amongst my favorite windows into the K-Town world. - More...
Wednesday AM - November 26, 2008

At what point do we hold the line on new taxes? By Rodney Dial - In three locations in my previous letter 12 was listed when it should have read 1/2 % (one-half percent) this is due to a formatting error when my MS Word document is converted into a SitNews letter. The proposed tax increase to build the new pool will take the sales tax rate to 6.25 to 6.50 %. - More...
Wednesday AM - November 26, 2008

It was never about the 'facts By Robert Thompson - Well Mr. Hanger is expressing his opinions again without regard to information or facts. In a Sitnews' letter he says: - More...
Wednesday AM - November 26, 2008

Gas Price Gouging By Jerilyn Lester - This is the first time in my 25 year history in Southern Southeast that I have been ashamed. The people that own the gas storage and the stations are keeping the price up so that we go broke just trying to get to work two jobs just to pay for the gas to do so and the oil to heat our homes. The price of oil has gone down to between $40 and $50 a barrel and we are still paying $3.75 a gallon for gas and more than that to heat the house. - More...
Wednesday AM - November 26, 2008

New Library = New Taxes By Dan McQueen - With the falling oil prices it's going to be pretty tough for Ketchikan to get the money from the State. A recession seems to be unavoidable at this time. Now is not the time to try and get the taxpayers of the Ketchikan Gateway Borough to accept any new taxes! - More...
Wednesday AM - November 26, 2008

The future of Ketchikan By Rodney Dial - The country is going through the worst economic disaster since the great depression, with most thinking that it will get worse before it gets better. During times like these consumer spending on non essential items all but stops. This presents the real likelihood that Ketchikan will take a severe economic hit next tourist season. - More...
Monday PM - November 24, 2008

Hoonah Community Forest Project By Chris Erickson - On October 1, the Alaska Department of Fish and Game implemented the first early closure of the doe hunting season in the history of Northeast Chichagof Island. It was an unsettling announcement for those of us living in Hoonah and Tenakee, two communities which rely heavily upon subsistence hunting. More unsettling is the drop in the deer population which prompted the early closure. To those of us who make our living as hunting and fishing guides operating on the northeastern tip of Chichagof Island, this drop is all too apparent. During trips in the field, deer sightings during peak activity times of early morning and late evening, once numbering a dozen or more, are so rare as to be worthy of mention. - More...
Monday PM - November 24, 2008

Ketchikan Fire Stoppers By Jim Hill - The Ketchikan, North Tongass, and South Tongass Fire Departments; with assistance from the State of Alaska Division of Fire and Life Safety, presented the Juvenile Fire-setter Intervention Specialist-I class November 17th and 18th at the Ted Ferry Civic Center. - More...
Monday PM - November 24, 2008

Gas Prices By David Hanger - Gas prices continue to fall, $1.69 a gallon now, everywhere but Southeast. The gougers are despicable; more despicable are the gutless politicians who lack both the fortitude and the concern to do anything about it. Another example of Sarah Palin's "reform" standards? - More...
Monday PM - November 24, 2008

Vocational Education Important By Amy L. Schroeder - Thank you to Charles Edwardson for broaching the voc-ed situation at K-High. I am a subscriber to the "every job is important and it takes a special person to do it" theory. I find that not only in Ketchikan, but all around is still the myth that if a child entertains higher academic schooling that his/her life will be rewarded somehow more richly. - More...
Monday PM - November 24, 2008

Library cost clarification By Heidi Ekstrand - I was thrilled to see Ms. Jones' letter here with her thoughts, ideas and concerns on funding issues for local construction projects. The more people creatively involved in our community issues the better the outcomes will be. - More...
Monday PM - November 24, 2008

Thank You Senator Stevens By Dan McQueen - Senator Stevens, thanks for all you have done for our Great State! I am proud to know ya! - More...
Monday PM - November 24, 2008

More Letters/Viewpoints
Webmail your letter or
Email Your Letter To: editor@sitnews.us

---

Articles & photographs that appear in SitNews may be protected by copyright and may not be reprinted or redistributed without written permission from and payment of required fees to the proper sources.