Contact


Search Sitnews


Copyright Info


Archives
Today's News


Alaska & Ketchikan


Top Stories


U.S. News


U.S. Politics


Stock Watch


Personal Finance


Science News


US Education News


Parenting News


Seniors News


Medical News


Health News


Fitness


Offbeat News


Online Auction News


Today In History


Product Recalls


Obituaries
Quick News Search


SitNews


Alaska


Ketchikan


SE Alaska


Alaska News Links
Columns


Dave Kiffer


Louise Harrington


Bob Ciminel


Jason Love


Fish Factor


More Columnists
Historical Ketchikan


June Allen


Dave Kiffer
Ketchikan Arts Column


Sharon Allen
Ketchikan Arts & Events


Arts This Week


Ketchikan Museums


KTN Public Library


Friday Night Insight


Parks & Recreation


Chamber


Calendar - Agendas
Lifestyles


Home & Garden


Food & Drink


Arts & Culture


Book Reviews


Movie Reviews


Celebrity Gossip
On the Web


Cool Sites


Webmaster Tips


Virus Warnings
Sports


Ketchikan Links


Top Sports News
Opinions - Letters


Viewpoints


Publish Letter

Public Records


AST Daily Dispatch


City Police Report


FAA Accident Report


Court Calendar


Court Records Search


Wanted: Absconders


Sex Offender Reg.
Weather, etc...


Today's Forecast


SE AK Webcams


Alaska Webcams


AK Earthquakes


Earthquakes (Bulletins)
TV Guide


Ketchikan
Classifieds


Classifieds / Ads


Public Notices


Employment
Government


Calendar


KTN Consolidation


LBC - Ketchikan


Local Government


State & National
Photographs - Archives


Photos & Multimedia


Photo Archives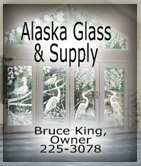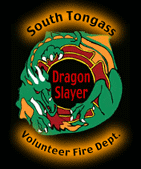 Note to Candidates: SitNews will again be providing free web pages to all candidates who file for local office.
Candidates, please e-mail a digital photo, your background & qualifications for the office you are seeking, contact information, and your campaign statement to editor@sitnews.us
Candidate's campaign information will be published as received beginning on September 7, 2005. The deadline for submission to SitNews is September 26, 2005.
Tuesday
September 27, 2005

'Otter Limits'
Lucy Cruz, Don Pennington, Mary Larsen
and Dave Ruben are among those pictured.
Front Page Photo by Lisa Thompson




Alaska: Young gets heat over road funds - Activists in Alaska are turning up the pressure on Rep. Don Young and the rest of Congress with new grass-roots drives to advocate sending money from the recent federal transportation act to the Gulf Coast for hurricane rebuilding efforts. - More..
Wednesday AM - September 28, 2005
Fairbanks Daily News Miner - www.news-miner.com

Ketchikan: Ketchikan assembly votes to sell Ward Cove land - The borough assembly has voted to sell nearly half of the real estate at Ward Cove for $9 million to an Arizona-based development company. - More...
Anchorage Daily News - www.adn.com - Tuesday PM - September 27, 2005

Ketchikan: Katrina Relief Effort Raises Approximately $17,000 By M.C. KAUFFMAN - According to organizer Rob Holston, the Ketchikan Katrina Relief Effort totals are in as of Sept. 26th and are sitting at $16,900 with a few donations yet to be tallied. The first step in giving the Ketchikan Katrina Relief Effort momentum was the generous offer by the City of Ketchikan for the use of the Ted Ferry Civic Center said Holston.

Ten bands and musical groups participated in the four hour fund raising event that took place September 24th. Also part of the fund raising event Saturday was a silent auction.

In mobilizing the relief effort quickly one of the first steps was to place donation containers in businesses and places of employment island-wide. Numerous businesses participated in this effort with approximately $7,000 in donations raised before the night of the event. - More...
Tuesday PM - September 27, 2005

National: Ex-FEMA chief passes blame By MARGARET TALEV - Former FEMA chief Michael Brown struggled through a humiliating day on Capitol Hill as lawmakers excoriated him for bungling the response to Hurricane Katrina and for trying to shift blame to others, including the governor of Louisiana and the mayor of New Orleans.

While some lawmakers merely accused Brown of weak leadership skills, others charged he had placed his own job security ahead of storm victims' lives.

"I don't know how you can sleep at night," Rep. Kay Granger, R-Texas, told him during a daylong hearing of a House select committee investigating preparedness and response related to the hurricane that battered New Orleans and the Gulf Coast nearly a month ago and killed more than 1,000 people. - More...
Tuesday PM - September 27, 2005

National: Frist defends stock deal By RICHARD POWELSON - Senate Republican leader Bill Frist Monday defended his blind trust's sale of stock he owned in the health care company founded by his family, saying that he and staff spent two months checking the legality and ethics of the deal before he directed the sale in June.

Addressing two federal investigations begun last week after public disclosure of the stock sale a month before its value dropped 10.5 percent, Frist, R-Tenn., predicted the reviews "will demonstrate that I acted properly." - More...
Tuesday PM - September 27, 2005

National: '04 election most accurate of modern times, study finds By THOMAS HARGROVE - The 2004 national elections were the most accurate of modern times with nearly 99 percent of all ballots cast registering a vote for president, according to a new study by the U.S. Election Assistance Commission.

The panel - created by Congress to correct the electoral shortcomings uncovered in Florida five years ago - reported Tuesday that 1,160,985 ballots cast Nov. 2 did not tally a presidential vote, about 1.02 percent of all eligible ballots.

"This will assist us in making certain that every vote is counted fairly and accurately," said Commission Chairwoman Gracia Hillman.

The finding marks a considerable improvement over the 2000 elections, when at least 1.6 million ballots, or about 2 percent of the vote, didn't register for president, according to a Scripps Howard News Service study of that election. - More...
Tuesday PM - September 27, 2005

Cruise Ship Season Ends: The Volendam
Front Page Photo By Carl Thompson

National: Legal and illegal immigration back up after decline By MICHAEL DOYLE - The flow of legal and illegal immigrants to the United States is rebounding after a post-2001 decline, a comprehensive new study shows.

Some 1.2 million migrants entered the country last year. While still 24 percent less than the all-time high reached in 2000, the tide is surging back to what it was in the mid-1990s. Illegal immigration, in particular, is on the rise again.




Viewpoints
Opinions/Letters

Political Cartoons

Hell on wheels
Tab, The Calgary Sun
Distributed exclusively to subscribers by Cagle Cartoons, Inc.

Ketchikan

September 2005
Click on the date for stories and photos published on that day...

| | | | | | | |
| --- | --- | --- | --- | --- | --- | --- |
| S | M | T | W | T | F | S |
| | 29 | 30 | 31 | 01 | 02 | 03 |
| 04 | 05 | 06 | 07 | 08 | 09 | 10 |
| 11 | 12 | 13 | 14 | 15 | 16 | 17 |
| 18 | 19 | 20 | 21 | 22 | 23 | 24 |
| 25 | 26 | 27 | 28 | 29 | 30 | |

Impeccably timed as Congress weighs new immigration reforms, the study by the non-partisan Pew Hispanic Center sheds fresh light on the U.S. border's periodically swinging door. - More...
Tuesday PM - September 27, 2005

National: Senators to focus on baseball's steroid policy By DAVID NIELSEN - With a stroke of a pen, the Major League Baseball Players Association ensured that it will be on center stage Wednesday at a hearing of the Senate Commerce Committee.

Sen. John McCain, R-Ariz., called for the hearing to review the drug-testing policies of the four major North American professional sports leagues: Major League Baseball, National Football League, National Basketball Association and National Hockey League. The commissioners and representatives from each sport's players union are expected to testify.

But on Monday, baseball union head Donald Fehr sent a letter to baseball commissioner Bud Selig, containing a counter proposal to a drug-testing plan offered by Selig in April. - More...
Tuesday PM - September 27, 2005

National: Women less likely than men to get key tests after strokes By LEE BOWMAN - Women who have a stroke are less likely than men to get critical screening tests that can help improve their treatment and odds of survival, University of Michigan researchers report.

Although the tests aren't used in men as often as they should be either, the gender difference may help explain why women tend to have worse outcomes following a stroke, the researchers said.

"Diagnostic evaluations that should be done on every ischemic stroke (caused by a blocked artery) patient still aren't being performed on a third to a half of patients, and they're less likely to be performed on women," said Dr. Lewis Morgenstern, director of the stroke program at the University of Michigan Cardiovascular Center. - More...
Tuesday PM - September 27, 2005

Alaska: Governor: America Needs Alaska's Energy - Alaska Governor Frank H. Murkowski Monday called on the nation's leaders to act now to protect the security of America's energy supplies and stressed the importance of Alaska as "America's pipeline to energy independence".

"We cannot wait until we are confronted with a sudden emergency and then decide to remove the current obstacles to domestic exploration, production, transportation and refining," said the governor. "In Alaska, building a gas pipeline, opening ANWR and encouraging new exploration and development of our natural resources pave the way to meeting our nation's energy needs."

The governor noted that had ANWR not been vetoed in 1995, it could be in production today. He also spoke about the importance of other oil and gas resources, such as the National Petroleum Reserve-Alaska and the Alaska Gasline. The governor outlined the status of gasline negotiations and the six principles upon which the state is negotiating a contract. - More....
Tuesday PM - September 27, 2005

Alaska: M/V LeConte in Yard for Annual Maintenance Period - The Alaska Marine Highway System Tuesday released its schedule of alternative service to outlying villages in the northern Panhandle for the five weeks the M/V LeConte will be in the Ketchikan shipyard for annual overhaul and maintenance. Bookings on the schedule may be made starting Wednesday, September 28 at any AMHS terminal, through central reservations by telephone or in person, or through the AMHS website, www.ferryalaska.com. Reservations are required for both foot passengers and vehicles to guarantee space.

Passenger service between the small communities of Kake, Angoon, Hoonah, and Tenakee and the commercial hubs of Juneau, Sitka, and Petersburg will be provided by Alaska Catamaran, LLC, operating the M/V St. Aquilina. The M/V Lite Weight, operated by Sea Level Transport, LLC, will provide vehicle service between Juneau and Angoon on Fridays and Sundays, while vehicle service to and from Kake and Hoonah will be provided by the M/V Taku. - More...
Tuesday PM - September 27, 2005

---




About The
Candidates

Vote October 4
Absentee Voting Begins Sept. 19th


'Our Troops'