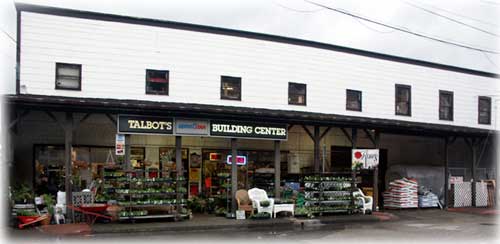 Talbot's Building Supply 1101 Tongass Avenue
Ketchikan, Alaska
907-225-6671
Complete Line of Building Supplies
Competitive Prices Friendly Service
Open 7 Days A Week
Sale Ends October 14, 2005.

Click on Each Graphic to Download a Printable Version.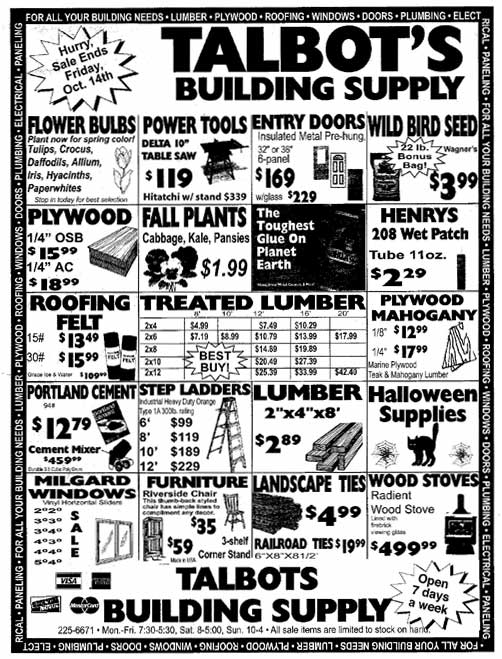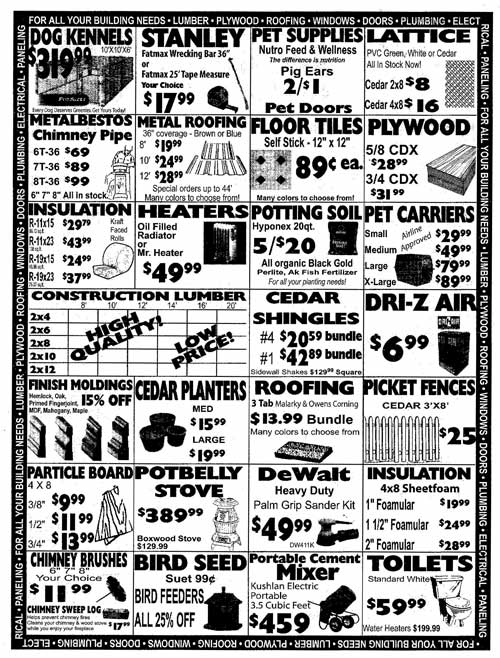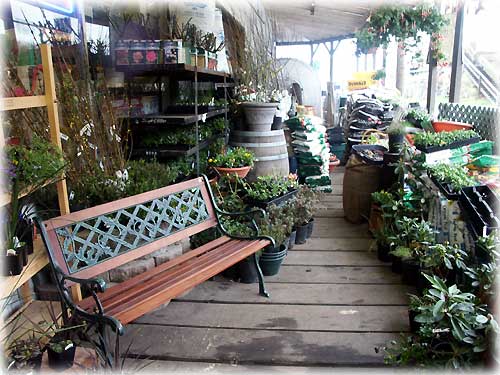 Gardening supplies
Potting soil, starter plants, hanging baskets, seeds, and more...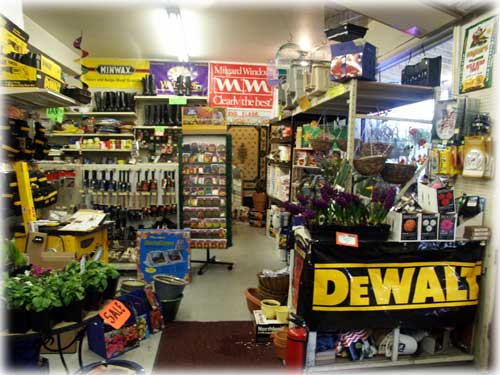 Painting suppllies...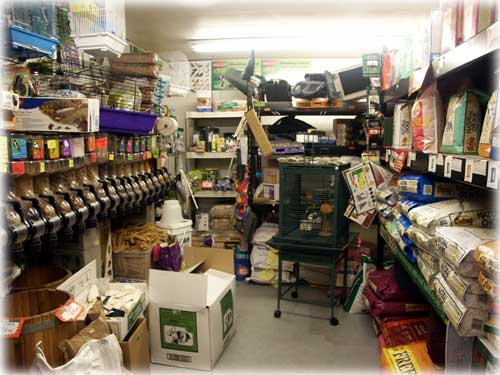 Pet supplies to meet your pets every need...
Supplies for dogs, cats, small birds, bunnies, geese, goats, horses...
Fresh hay, pet bedding, fencing, bird cages. and much more...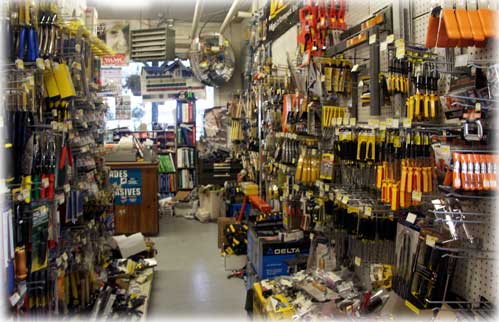 Building supplies to meet your every need....
Tools, lumber, roofing, windows, doors, and much more...