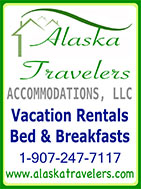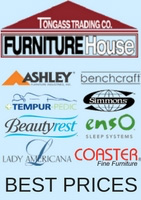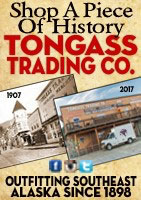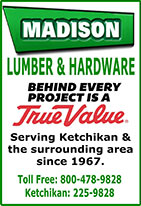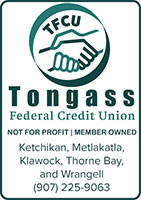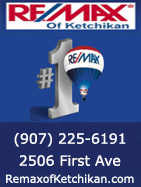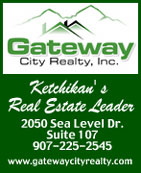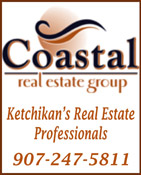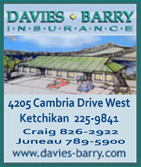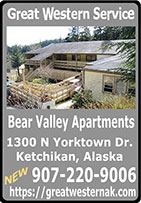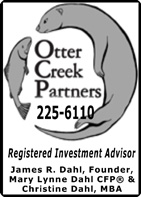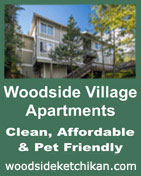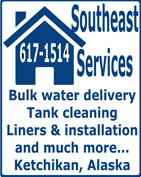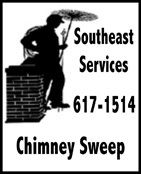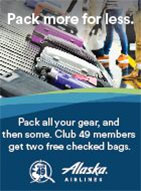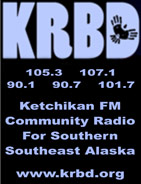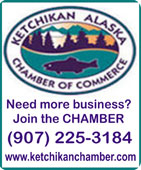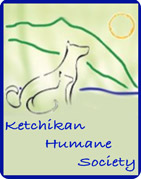 Contact


Webmail Letters


News Tips


Copyright Info


Archives
Quick News Search


Alaska


Ketchikan


SE Alaska
Columns - Articles


Dave Kiffer


Money Matters
Historical Ketchikan


June Allen


Dave Kiffer


Louise B. Harrington
Ketchikan Arts & Events


Ketchikan Arts


Ketchikan Museums


KTN Public Library
Sports


Ketchikan Links
Public Records


FAA Accident Reports


NTSB Accident Reports


Court Calendar


Recent Filings & Case Dispositions


Court Records Search


Wanted: Absconders


Sex Offender Reg.


Public Notices


AST Daily Dispatch


KTN Police Reports


Juneau Police Reports
Weather, Webcams


Today's Forecast


KTN Weather Data


AK Weather Map


AK Weathercams


AK Earthquakes
TV Guide


Ketchikan
Ketchikan Phone Book


Yellow Pages


White Pages
Government Links


Local Government


State & National

Creature of the Deep: Basket Star
While derby fishing, the photographer snagged this unique and beautiful creature called a Basket Star. They are a group of exceedingly peculiar Brittle Stars. Basket Stars are found all over the world, but most of them live in the deep sea. The world's biggest Brittle Star is the Basket Star. In the wild they may live up to 35 years.
Front Page Feature Photo By LAURIE NORTHRUP ©2017

Alaska: Potential Impacts of Shutdown of Alaska's Government - To prepare for the crisis that an unprecedented government shutdown would impose upon Alaska, Governor Bill Walker ordered Thursday that the Walker-Mallott Administration set up an incident command structure to prepare for a potential government shutdown. Given the legislature's failure to pass a budget, Alaskans are facing a shutdown of government services in 21 days.

This year's preparations for a government shutdown are different than in 2015, when the legislature had passed a partially funded budget. This year, money has not been appropriated for any government services. As a government shutdown in Alaska is unprecedented, Department of Law is examining what money could be spent to continue vital state services if the legislature has not fulfilled its constitutional obligation to pass a budget.

"I remain hopeful that both legislative bodies will come to a compromise in the next nine days of this special session," Governor Walker. "However, my team and I must be prepared for a worst-case scenario. That is why I have ordered that an incident command structure be set up—much like we implemented to address the opioid crisis."

Governor Walker will hold regular meetings with members of his Cabinet and those who are critical to addressing the potential impacts of the shutdown - many of which are not yet known. The Department of Law and the Office of Management and Budget have already begun analyzing the potential effects, and will continue to have leading roles under this new structure.

Some of the services provided by the governor's and lieutenant governor's staff at risk of being shut down, delayed or interrupted if the legislature fails to pass a budget before July 1:

Responses to constituents' requests for assistance and proclamations
Human Rights Commission investigations into human rights complaints
Authentication of signatures for Alaska companies doing business in foreign countries
Authentication certification of paperwork for Alaskans hoping to adopt children from other countries
Authentication paperwork to return the bodies of foreign nationals who die in Alaska

Alaska Department of Law:

Attorney General Jahna Lindemuth sat down Thursday with legislative leadership in both the Alaska House Majority and Senate Majority to brief them on the executive branch's preparation for a potential shutdown of state government. If the legislature fails to pass a budget by June 30, 2017, the State will be in uncertain and unprecedented territory.

"A shutdown would put the State in a constitutional crisis," said Attorney General Lindemuth. "Our constitution clearly says the power to determine where and how to spend money lies with the legislature. In the face of the legislature not upholding its constitutional duty, where does that leave state services and programs? That's the question we are working to answer by evaluating every program or service provided by the State."

Attorney General Lindemuth still believes the legislature can get the job done, but the executive branch also needs to start planning for the possibility that a compromise will not be reached in time. That was the purpose of her meeting today with legislative leadership. The Attorney General outlined the efforts that have been made so far to establish a tiered system to categorize services that can likely continue at some level during any potential shutdown as well as those that would need to be shutdown completely.

"Make no mistake - many state services will have to fully shutdown in order for us to remain in compliance with the constitution," said Attorney General Lindemuth.

No matter how long the government is forced to shutdown there will be potential liabilities that accrue. There will be many contracts that are not paid or are otherwise breached, which may result in penalties and interest. There will be statutes that are not being fulfilled that will create additional legal liability. It will require additional efforts by the Department of Law after a shutdown is over to unwind all of legal matters that had to be halted or delayed while a shutdown was occurring.

Attorney General Lindemuth also briefed legislators on the incident command structure that Governor Walker is implementing.

Alaska Department of Administration (DOA)

In response to the lack of a fully funded budget and the resulting threat of a government shutdown, the Alaska Department of Administration (DOA) sent out layoff notifications to all executive branch employees. DOA is obligated by contracts to provide employees with 30 days' notice of possible layoffs when possible.

"This is the second time in three years we have had to send notification letters to employees warning of a potential shutdown. The time and energy spent preparing for this situation every year is a waste of resources," stated DOA Commissioner Sheldon Fisher. "This uncertainty is bad for state employees and the public who depend on state services. I share Governor Walker's hope that the Legislature will finish their work so we can continue with ours. "

The Alaska Department of Administration has the unique role of providing services to other state agencies and state employees as well as to the public. DOA is working with the Department of Law to analyze the impacts of a shutdown to determine which services we may be allowed to continue without a budget.

The following Alaska Department of Administration services are potentially at risk of being shut down, delayed or interrupted if the legislature fails to pass a fully funded budget before July 1:

Services to the Public

DMV offices statewide, along with Business Partners and Commission Agents who deliver DMV services such as driver's licenses, commercial vehicle road tests, and registrations
Procurement services such as vendor purchasing directly impact small businesses that rely on an estimated $1.7 million daily in state contracts
Alaska Public Offices Commission (APOC) offices statewide provide oversight on elected officials and lobbyists
Alaska Oil and Gas Conservation Commission (AOGCC) inspectors, engineers, and other staff support industry work
Violent Crimes Compensation Board provides payments to victims of crime for recovery services
Alaska Public Broadcasting grant funding supports public radio and television services
Lease payments to private businesses for hundreds of state leases
Administrative appeals for issues such as child support, Medicaid and public assistance benefits, substantiation of child abuse and neglect, and other cases
Processing of retirement applications and delivery of retirement payments

Services to Employees and Agencies

Bargaining of labor contracts, including marine highway employee contracts currently under negotiation
Human resources services including training and recruitment assistance
Centralized mail services
Maintenance and management of state-owned buildings, parking lots, and other facilities
Accounting and other financial services, including required public reporting
Enterprise technology services such as IT support and telecommunications

Alaska Department of Fish and Game

The Alaska Department of Fish and Game announced they will be working with the Office of Management and Budget and the Department of Law to analyze the impacts of a potential shutdown of government services. Individual programs are currently being reviewed, including an assessment of the impact of a shutdown on the commercial, subsistence, personal use fisheries, and sport fisheries; as well as hunting seasons.

Alaska's multi-billion dollar salmon industry is primarily based on fisheries that occur between the months of June and September. These fisheries provide the sole means of subsistence and livelihood for many Alaskans. A government shutdown would coincide with the peak of the Bristol Bay sockeye season, which regularly occurs around July 4th. Not only would current season fisheries be potentially impacted, the department's ability to forecast future escapement goal analyses and data collection could also be significantly compromised. Insufficient sampling could hinder assessment of the state's performance for Pacific Salmon Treaty obligations, the department's ability to manage allocations set by the North Pacific Fisheries Management Council, and impact the International Pacific Halibut Commission's stock assessment program. - More...
Friday PM - June 09, 2017


Fish Factor: Potential fishery related impacts from government shutdown By LAINE WELCH - Want a fishing license to crew on a salmon boat this summer? Got friends or family visiting who want to wet a line for a prized Alaska catch? Don't count on it.

If the Alaska legislature continues to defy its constitutional obligation to pass a budget, those opportunities will be lost because there won't be any state workers to issue fishing licenses. Layoff notices went out on June 1 to thousands of state employees who will be off the job at the July 1 start of the fiscal year.

That's just one of the lesser impacts of the legislative impasse, hundreds of which are now being outlined by the governor and state agencies as the deadline approaches.

Here's an overview of potential fishery related impacts from various divisions:

The Commercial Fisheries Division, which receives nearly all its management money from the state general fund, will be hit the hardest. The budget deadlock would bring all state fisheries to a screeching halt, and thousands of processing workers who live in or come to Alaska each summer would suddenly find themselves out of a job.

The biggest punch, of course, would be felt by the salmon fisheries - and the harm could extend well beyond this year.

Field staff at remote weirs, towers and salmon sonar counting projects from Southeast to Kotzebue will be pulled, said Scott Kelley, division director with the Alaska Dept. of Fish and Game.

"A ballpark count is 40-50 projects for commercial fisheries. That doesn't include projects operated by Sport Fish which are oftentimes equally important for overall salmon assessment, as well as aerial and foot surveys," he said.

The stall means that managers' ability to forecast future salmon escapement goals and collect other critical data also would be significantly compromised.

Cancelled harvests also could force too many salmon to head upstream and exceed the carrying capacity of food and oxygen in their home lakes or streams.

"That entirely depends on the strength of a given run," Kelley explained. "In rearing limited systems, where the more spawners we put in the more fry we get, we could see significant impacts in terms of future yields. If we put a big number of sockeye into a system above the upper end of an escapement goal, the result could be reduced yield when that brood year returns over 3 to 5 years. If there are more fry than feed, they could have reduced in-lake survival, reduced marine survival because they leave freshwater smaller and less fit than normal. Prey densities also take a hit and take a while to recover."

"This is not a conservation issue, but can be a yield issue," Kelley added.

Insufficient sampling also could hinder assessment of the state's performance for Pacific Salmon Treaty obligations with Canada, ADF&G's ability to manage allocations set by the North Pacific Fishery Management Council and the International Pacific Halibut Commission's stock assessment program.

A shutdown will threaten annual production of 4.5 million salmon, rainbow trout and Arctic char at Alaska's two state-owned hatcheries, and prevent the collection of Chinook and Coho broodstock. It could take up to four ears to rebuild that mature stock needed to sustain future generations.

The Dept. of Fish and Game's three patrol vessels and skiffs will be tied up.

Also halted effective July 2 would be issuance of Title 16 land and water use permits by the Division of Habitat that protect fish and wildlife areas. Similarly, the Dept. of Natural resources will be forced to delay issuing various permits and authorizations. - More...
Friday PM - June 09, 2017


Alaska: Study: China could buy more Alaska wild salmon By PAULA DOBBYN - A rising middle class, a growing economy and increasing concerns about food safety and pollution in China are creating opportunities for Alaska to sell more wild salmon to Chinese consumers, according to a new report.

Salmon are displayed as ingredients in a seafood restaurant in China.
Photo by Qiujie "Angie" Zheng

Researchers with the University of Alaska and Purdue University completed a marketing study that indicates strong potential for increasing sales of Alaska salmon in China, the world's second largest economy and the state's No. 1 export market.

The study, called Consumer Preference and Market Potential for Alaska Salmon in China, was recently published by Alaska Sea Grant, a partnership between University of Alaska Fairbanks and the National Oceanic and Atmospheric Administration.

Due to China's rapid economic expansion, the country's growing middle class has increasing amounts of disposable income. The study's authors found this burgeoning consumer segment desires and can afford high-end food products, including wild-caught Alaska salmon.

"The response to our survey in three major Chinese cities shows that consumers, if presented with more opportunities to purchase Alaska salmon, would favor the wild fish because of its health benefits, pristine source waters and sustainability," said Quijie "Angie" Zheng, one of the study's co-authors. Zheng teaches at the University of Alaska Anchorage. - More...
Friday PM - June 09, 2017





COLUMNS - COMMENTARY

PETER FUNT: Comey Leaves Us Spinning - In this Golden Age of Spin, it's difficult to assess what actually happened Thursday on Capitol Hill.

Judging by Friday's New York Daily News, with the word "Liar" branded on Donald Trump's face; by The New York Times's Watergate-like front page, and by CNN's panel of panting pundits, so large and loud that it seemed like the dais at a Friars' Club roast, you'd think Trump was cooked.

Then again, if you happened to watch Sean Hannity and pal Laura Ingraham celebrating on Fox News Channel, or if you took seriously the president's tweet Friday morning in which he claimed "total and complete vindication," you'd swear that happy days are here again.

So what gives?

James Comey's testimony before the Senate Intelligence Committee was artful and intriguing. But his set of (public) facts don't (yet) rise to the level that many in media are declaring. - More...
Friday PM - June 09, 2017

SUSAN STAMPER BROWN: Comey the Leaking Caped Crusader Exonerates Trump - "Comey is the most honest, non-partisan public servant in America. Also, he leaks memos to [the] media to settle personal scores against [the] President." ---- tweet by national radio host Buck Sexton

James Comey is a victim of his own self-perception.

Superman, he is not, although his June 8 testimony suggests he sees himself that way. A mild-mannered kind of guy, who maybe thought his former job as FBI Director was just an extension of his superhero responsibility to expose corruption and fight for "truth, justice and the American way."

Instead, his testimony reveals the opposite: Comey is a leaker, a cover-his-derriere memo maker and a political side taker.

Comey rescued Hillary Clinton from the burning inferno ignited when the classified emails she was sending on an illegal private server were brought to light. It looked like a job for Superman, so Clark Comey switched his office attire for some cape and tights. His apparent clairvoyance superpower gave him the miraculous ability to draw the conclusion that Hillary's lawbreaking was not intentional. "No further investigation was necessary," said the caped crusader. - More...
Friday PM - June 09, 2017

DICK POLMAN: What Republicans are Ignoring About Comey's Testimony - James Comey's sworn Senate testimony basically confirms what anyone with a smidgen of mental cognition has known since day one - that Donald Trump is a toxic narcissist whose animal instinct is to breach America's institutional restraints and enforce personal fealty in the manner of a lawless mob boss.

It's all there in Comey's meticulous statement to the Senate Intelligence Committee about his interactions with Trump. At minimum, it's a damning indictment of Trump's character (or lack thereof). At its worst, it's a road map for Trump's removal. In the words of Philip Allen Lacovara, a former deputy U.S. solicitor general and counsel to the Watergate special prosecutors, "Any experienced prosecutor would see these facts as establishing a prima facie case of obstruction of justice."

According to Comey, his one-on-one dinner with Trump on Jan. 27 was "an effort to have me ask for my job and create some sort of patronage relationship. That concerned me greatly, given the FBI's traditionally independent status in the executive branch." - More...
Friday PM - June 09, 2017





Editorial Cartoon: COMEY
By Bill Day ©2017, Cagle Cartoons
Distributed to subscribers for publication by Cagle Cartoons, Inc.




Real Time U.S. Debt Clock
http://www.usdebtclock.org/

U.S. Inflation Calculator
Easily calculate the buying power of the US dollar & inflation rate from 1913-2016

U.S. Energy Info. Admin.
Heating Oil & Propane Update

Public Meetings & Info

Ketchikan Borough Assembly

Live video stream of current meeting
Archived videos
Agenda and Information Packets
Assembly Meeting Minutes
Borough Records
Calendar

Ketchikan Planning Commission

Live video stream of current meeting
Agenda, Information Packets & Minutes

Ketchikan City Council

View a Video of Meeting
Agenda & Information Packets

Ketchikan School Board

Live video stream of current meeting
Agenda & Information Packets


Gravina Access Project SEIS Alternatives Development

Gravina Access Website

Police Dispatches

AK Troopers Daily Dispatch
Ketchikan Police Reports
Juneau Police Reports

Ketchikan

Jobs
Ketchikan's Forecast
Satellite
Today's Weather Images
Marine Forecasts
AK Weathercams
Ketchikan Weather Data
Current AK Weather Map




CLASSIFIEDS' CATEGORIES

Public Meetings
Announcements
Upcoming Events
Boats, etc.
Help Wanted
For Sale / Free Stuff
Garage Sales
Homes / Apts/ Property
Pets
Wanted
Lost & Found
Publish Your Ad

Front Page Archives
Letter Archives
May - June 2017

| | | | | | | |
| --- | --- | --- | --- | --- | --- | --- |
| S | M | T | W | T | F | S |
| 30 | 01 | 02 | 03 | 04 | 05 | 06 |
| 07 | 08 | 09 | 10 | 11 | 12 | 13 |
| 14 | 15 | 16 | 17 | 18 | 19 | 20 |
| 21 | 22 | 23 | 24 | 25 | 26 | 27 |
| 28 | 29 | 30 | 31 | 01 | 02 | 03 |
| 04 | 05 | 06 | 07 | 08 | 09 | |





Viewpoints,
Opinions/Letters
Basic Rules &
Freedom of Speech

Questions, please contact the editor at editor@sitnews.us or call 617-9696
Sitnews reserves the right to edit.

Alaska's fiscal situation By Rodney Dial - Visualize the State of Alaska as a large lifeboat. On that boat half the seats are in the middle and half are on the outside edges. Those sitting on the edges, the workers, are paddling while those in the middle are enjoying the free ride and first class services. This continues for some time until the boat hits a fiscal iceberg and begins to sink. - More...
Friday PM - June 09, 2017

Looming Government Shutdown By Senator Berta Gardner - For years, Republicans in the legislature have stonewalled all efforts to create a stable, durable fiscal plan. This must stop. We cannot accept a plan simply because it averts a government shut down this year, while all but guaranteeing one next year. The can has been kicked far enough and it's time for a long-term solution. - More...
Thursday AM - June 08, 2017

Finding fiscal waste By A. M. Johnson - In a citizen's effort to assist in finding areas of the state budget woes, the following site and information was passed to Representative Ortiz [Dan]. Knowing Dan's desire to fine solutions along with refining departmental cost it is felt that Dan will confirm the numbers this report exposes and take the appropriate actions to eliminate the obvious always hidden from the public, cost to taxpayers that needn't be. - More...
Thursday AM - June 08, 2017

Understanding the Legislative Standoff: The House Plan Versus the Senate Plan By Ghert Abbott - The best way to understand the reasons behind the current legislative standoff is to examine the House Majority's fiscal plan and the Senate Majority's fiscal plan side by side, in order to determine their respective goals and values. - More...
Monday PM - June 05, 2017

State Shutdown By Lance Clark - So now Governor Walker and the Alaska House Majority Coalition are saying if we can't have an income tax, i.e. our money, they'll shut down the state. All I can say is I hope they never get elected for anything anywhere ever again. - More...
Friday PM - June 02, 2017

The Solution is in the Non-Partisan Middle By Rep. Dan Ortiz - As of June 1st, the Alaska State Legislature is in the middle of the "special session" called by Governor Bill Walker. The Governor called us into special session because we reached the end of the 121st day of regular legislative session without fulfilling our one required legislative duty – to pass a state operating and capital budget out of both the House and the Senate for the Governor's signature. The two bodies are currently at odds and at nearly a standstill over the issue of establishing a fiscal plan. So far, there has been no compromise to find the middle ground. - More...
Friday PM - June 02, 2017

Boy Scouts Camporee By Drace Mattson - I got to go on a campout with three Boy Scout troops and it was really fun. We had a smoked pig and cooking challenges. There were lots of fun challenges for us to compete in. - More...
Tuesday PM - May 30, 2017

Thank the Republican Party By Norbert Chaudhary - I'd like to personally thank Senators Lisa Murkowski and Dan Sullivan as well as Congressman Don Young for their unwavering and unquestioning support of President Donald Trump. - More...
Tuesday PM - May 30, 2017

Permanent Fund By Norma Lankerd - Just FYI, I'm born in ALaska, received every permanent dividend since it was established when Governor Jay Hammond got it all set up. - More...
Tuesday PM - May 30, 2017

European Immigrant Problems By Donald Moskowitz - A truck assault in Berlin Germany is one of many problems Germany is experiencing with 1 million Middle East and North African immigrants, mostly young males, who are committing murders, robberies and assaults on German Christians and Jews, especially women; and Chancellor Merkel wants to take in another 1 million. The German interior minister said German citizens with dual nationalities who are terrorists and/or a threat to national security should be deported.- More...
Tuesday PM - May 30, 2017

Webmail your letter or
Email Your Letter To: editor@sitnews.us

---

Articles & photographs that appear in SitNews may be protected by copyright and may not be reprinted or redistributed without written permission from and payment of required fees to the proper sources.

E-mail your news & photos to editor@sitnews.us

Photographers choosing to submit photographs for publication to SitNews are in doing so, granting their permission for publication and for archiving. SitNews does not sell photographs. All requests for purchasing a photograph will be emailed to the photographer.

The Local Paper is
available online.
Click here for this week's printed edition.