Friday
April 01, 2005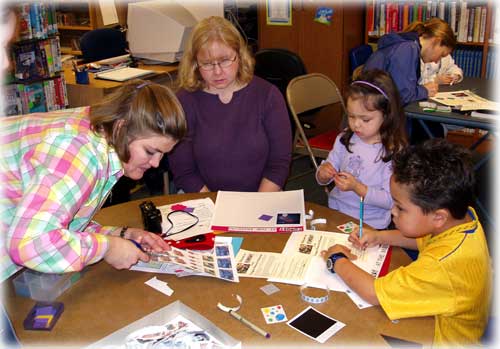 Tongass Historical Museum Wants Kids
To Stay and Play the FUNDAY Way
Judy Christensen from Creative Memories helps with scrapbooking activity...
Front Page Photo Courtesy Tongass Historical Museum
Ketchikan: Tongass Historical Museum Wants Kids To Stay and Play the FUNDAY Way by Sharon Lint - More than 80 children and adults participated in the FUNDAY program at the Tongass Historical Museum on March 26th. FUNDAY began with a scavenger hunt through the museum's current display, "Recent Acquisitions." The kids were also given the opportunity to paint with watercolors, create a native headband and put together a scrapbook page. - More...
Friday - April 01, 2005
National: Rising oil prices hit consumers, companies By Bill Straub - Anyone who has visited a gas pump recently knows that oil prices are rising, but escalating costs are also fueling concerns that energy outlays might soon have a detrimental impact on other parts of the nation's economy as well.- More...
Friday - April 1, 2005
National: Exclusions at Bush events ripped By Ann Imse - Members of Congress from both parties have raised sharp questions about the exclusion of political opponents from two taxpayer-funded appearances by President Bush.- More...
Friday - April 01, 2005
National: Panel recommends new domestic spy agency By Lance Gay - he commission on weapons of mass destruction said Thursday it doubts the FBI's ability to transform itself to deal with terrorist threats and urged lawmakers to consider creating a new domestic spy agency along the lines of Britain's MI5. - More...
Friday - April 01, 2005
National: How fight between feds and states affect you By Lance Gay - Moves by Congress to set national standards for drivers' licenses and birth records have state legislators protesting federal interference in state and local government operations. - More...
Friday - April 01, 2005
International: Pope selection process changed under John Paul II By Thomas Hargrove - Pope John Paul II dramatically changed - some say revolutionized - the College of Cardinals both in the men he appointed to it and the rules under which it must operate to select his successor. - More...
Friday - April 01, 2005
National: Congress to consider bills inspired by Schiavo case By Amie Parnes - After learning of Terri Schiavo's death Thursday, members of Congress, who recently seized on the case as a chance to promote right-to-life agendas, said that they felt saddened by the passing of the 41-year-old who suffered brain damage 15 years ago, and vowed to take a closer look at the broader issue of disabled individuals. - More...
Friday - April 01, 2005
Washington Calling: IRS online ... Iraqi cartoons ... More By Lance Gay - More women than men are relying on do-it-yourself IRS tax software to fill out their forms. But the number of people who give up and seek professional help to complete the forms is also increasing. - More...
Friday - April 1, 2005

Ketchikan: No Fool'n... CrossSound To Perform in Ketchikan - CrossSound will be performing at the Saxman Tribal House this evening, April 1st, at 7:30 pm. The evening will premier three multidisciplinary collaborations created in Sitka (a Chinese poem set in SE Alaska by writer John Straley, actor Roblin G. Davis and composer Cecilia Kim), Juneau (a Tlingit tale with a Korean twist by writer Brett Dillingham, storysinger Chan Park, and composer Stefan Hakenberg) and Ketchikan. - More...
Friday - April 1, 2005
Alaska: Governor Signs Education Account, Airport Bills - Governor Frank H. Murkowski signed into law a bill that ensures K-12 funds that are appropriated by the Legislature are spent on public schools and another bill to make improvements at the Ted Stevens Anchorage International Airport without public funds.
House Bill 158 establishes the Public Education Fund and makes clear that the fund is not subject to annual budgetary "sweep" provisions that force millions in unspent education money to revert back to the general fund at the end of a fiscal year for other possible uses. - More...
Friday - April 1, 2005
Viewpoints
Opinions/Letters

To the citizens of North Tongass by David Hull - Friday


Abolishing the minimum wage by Charlotte Glover- Friday


Open Letter to Borough Mayor: Water Taxi by Amy T. Thompson- Friday


I vote for.... by Mike Sallee- Friday


Cruise ship berthing controversy by Paul Hovik- Friday


Murkowski Administration Pursues Education Agenda By Roger Sampson - Friday


More Viewpoints/ Letters


Publish A Letter

Front Page Archives
Columns - Commentary
Mark N. Katz: Which First: Arab Democratization or Israeli-Palestinian Conflict Resolution? - The Arab world consists entirely of dictatorships. A few have elected parliaments, but these have little power vis-à-vis their country's unelected king, prince, or president. Sadly, the most prominent Arab opposition movements seeking to oust the existing Arab dictators don't want democracy either, but some alternative form of authoritarianism such as Islamic fundamentalism. - More...
Friday - April 01, 2005

Linda Seebach: Addressing political imbalance in college faculties - The latest study about political imbalance in college faculties should end the debate about whether it exists, and move along to the question of whether it matters, and, if so, what if anything should be done about it.
The article is called "Politics and Professional Advancement Among College Faculty," by Stanley Rothman, professor emeritus at Smith College, S. Robert Lichter of George Mason University and Neil Nevitte of the University of Toronto. It appeared in an online journal called The Forum, published by the Berkeley Electronic Press (www.bepress.com/forum). - More...
Friday - April 01, 2005

Dale McFeatters: It's spring-forward time again - This is the weekend we express solidarity with Benjamin Franklin - whose idea it was - and World War I defense workers on whose behalf it was first instituted. We speak, of course, of daylight-saving time, in which daylight isn't really saved but just moved around a bit on the clock.
On Sunday, in accord with the old mnemonic "spring forward, fall back," we - at least, most of us - put our clocks ahead one hour, thus costing us a real hour of sleep, but also giving us longer, lighter evenings. If you're a fanatic about this stuff, 2 a.m. local time, is the official hour to change the clocks. - More...
Friday - April 01, 2005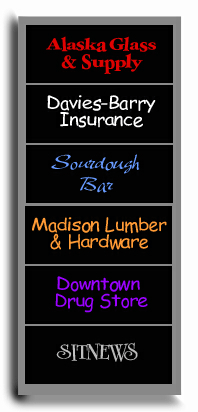 The June Allen Column
is made possible in part by these sponsors. Cick on each name to visit each web site.
June Allen Column

Copyright Applies - Please obtain written permission before reproducing photographs, features, columns, etc. that are published on SitNews.
---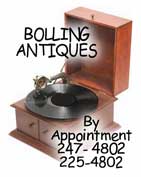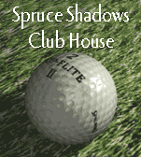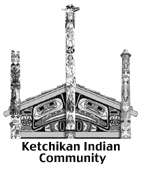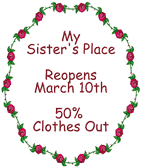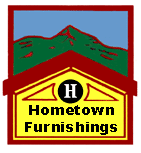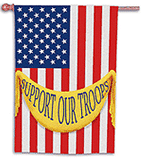 'Our Troops'