Wednesday
March 16, 2005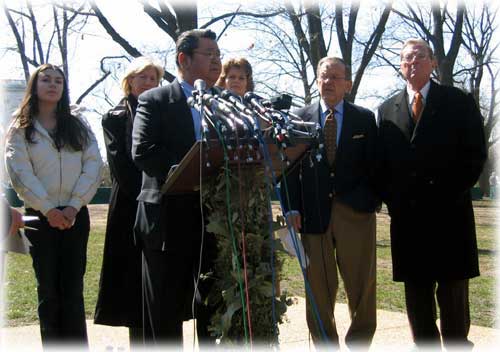 Alaska Inupiat Join In Support of ANWR Development
Oliver Leavitt , Vice President of Arctic Slope Regional Corporation and a resident of Barrow, Alaska speaks in support of drilling on the Arctic Coastal Plan. Also pictured left to right: Desiree Kaveolook of of Kaktovik, Alaska, Secretary of the Interior Gale Norton, Senator Lisa Murkowski, Senator Ted Stevens and Senate Energy Committee Chairman Pete Domenici.

Alaska: Alaska Inupiat Join In Support of ANWR Development - Tuesday Senators Ted Stevens and Lisa Murkowski were joined by Senate Energy Committee Chairman Pete Domenici, Secretary of the Interior Gale Norton and three members of the Alaska Inupiat community, Oliver Leavitt and Richard Glenn of Barrow and Desiree Kaveolook of Kaktovik, in support of drilling on the Arctic Coastal Plain. - More...
Wednesday - March 16, 2005
Alaska: Stevens Urges the Senate To Keep Its Promise to Alaska; Open ANWR Now - Today, the day that the price of oil hit a record high of $56.10 a barrel, Senator Ted Stevens (R-Alaska) went to the Senate floor to again implore the Senate to keep the promise made by a previous Congress in adopting the Jackson - Tsongas Amendment to the 1980 Lands Act. - More...
Wednesday - March 16, 2005
National: Congressmen behind steroid hearing find sentiment shifting their way By Margaret Talev - Some compare their investigation to the 1950s communist witch hunts. Sports radio talk show hosts and late-night TV comedians take jabs, accusing them of grandstanding or trying to divert attention from the failings of politicians.- More...
Wednesday - March 16, 2005
National: Study: Americans score low on credit knowledge By Joe Rominiecki- Roughly half of Americans polled in a survey last month did not understand that a credit score is a measure of credit risk, the Consumer Federation of America reported Tuesday. Forty-nine percent mistakenly believe that credit scores reflect credit availability, debt levels or credit IQ.
While nearly all of the 1,013 people surveyed knew that paying off debt improves one's credit score, more than 40 percent thought that an increased income will do the same. In reality, it has only an indirect influence on the score, said Steven Brobeck, the federation's executive director. - More...
Wednesday - March 16, 2005
Alaska: Consecutive DUST rockets launch successfully - Two Improved-Orion sounding rockets were launched in succession from Poker Flat Research Range Tuesday night. The first rocket of the DUST project launched at 8:45 p.m. and the second rocket launched at 10:45 p.m. Both rockets flew through Earth's upper atmosphere, reaching altitudes of 62 vertical miles. Their flights lasted nearly 6 minutes each, before landing about 28 miles north of the rocket range.
The vehicles were single-stage sounding rockets more than 16-feet-long. Their mission was to take multiple measurements of mesospheric dust layers. The measurements will allow scientists to better understand how this dust affects mesospheric and atmospheric processes, such as sudden atom layers, noctilucent clouds, and polar mesospheric summer echoes. Measurements were made with an instrument called a Dust Detector, which is used to gauge small, nanometer-sized particles. This instrument rode in the rockets' payloads and transmitted information back to scientists on range. - More...
Wednesday - March 16, 2005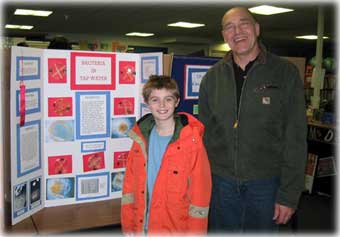 Little Nick and Big Bill... Nick won first place in the Elementary School Science Fair with his project, Bacteria In Tap Water. - Photo courtesy BBBS Ketchikan
Ketchikan: Ketchikan's Bill Elberson named Big Brother of the Year for Southeast Alaska - Big Brothers Big Sisters of Southeast Alaska (BBBS) recently honored its 2004 "Bigs" of the Year, Bill Elberson of Ketchikan and Debbie Reifenstein of Juneau. Elberson and Reifenstein are now in the running for Alaska's Bigs of the Year.
"It was a tough decision considering there were 487 matches in Southeast Alaska last year," said Ketchikan Program Manager Gretchen Klein. "Not only has Bill has been an amazing Big Brother, he's also been instrumental in getting others involved with BBBS, in both volunteer and fundraising capacities."
Klein said Elberson became involved in the School Program in 2000 after being approached at Rotary. He had such a great time with his Little Brother, Nick, they decided to transition into our Community Program the following year. Klein said since then, Bill has attended Nick's birthday parties, encouraged him in scuba diving, and helped him catch his first fish. While Bill doesn't truly know how to measure the impact he has had with Nick, Nick's mom and teachers do, said Klein. - More...
Wednesday - March 16, 2005
Viewpoints
Opinions/Letters

Farming Alder for fine marketable lumber by John Stewart - Wednesday


More Viewpoints/ Letters


Publish A Letter
March 2005
Click on the date for stories and photos published on that day...

| | | | | | | |
| --- | --- | --- | --- | --- | --- | --- |
| S | M | T | W | T | F | S |
| | | 01 | 02 | 03 | 04 | 05 |
| 06 | 07 | 08 | 09 | 10 | 11 | 12 |
| 13 | 14 | 15 | 16 | 17 | 18 | 19 |
| 20 | 21 | 22 | 23 | 24 | 25 | 26 |
| 27 | 28 | 29 | 30 | 31 | | |
Columns - Commentary

Jason Love: SATurday School - Do you know what SAT stands for? Quick, you have five seconds.
Insert Jeopardy music.
That's right. It doesn't mean squat! It used to stand for Scholastic Aptitude Test, but then scholars got to arguing over "aptitude" and finally everyone agreed that SAT would stand for Stressed and Anxious Teenagers. - More...
Wednesday - March 16, 2005

Preston MacDougall: Chemical Eye on Nanotech: From Hype to Hysteria, Why all the Hoopla? - If it is true that we fear what we do not understand, then the standardized test scores of American high school students, in the area of science, go a long way toward explaining chemophobia.
Michael Creighton's sci-fi thriller "Prey" put a pretty face on a revolutionary horror for those who are very imaginative, but not terribly incredulous, when it comes to the dangers of technological progress. The new horror is self-replicating, out-of-control "gray goo", and the new technology is nanotechnology. - More...
Wednesday - March 16, 2005

Dale McFeatters: A makeover for Uncle Sam - President Bush's appointment of Karen Hughes, whom he accurately described as "one of my most trusted and closest advisers," to a top State Department post is encouraging in that it underscores the importance he places in public diplomacy.
And the appointment of another trusted aide, former National Security Adviser Condoleezza Rice, as secretary of state indicates that he does not plan to let the State Department be displaced from the top of the foreign-policy food chain by either the Pentagon or the White House National Security Council. - More...
Wednesday - March 16, 2005

John Hall: Red gown power - The best crack at last weekend's Gridiron Dinner - the annual assemblage of the governmental high and mighty brought together by a group of journalists - was President Bush's. He said when his predecessor, Bill Clinton, woke up from surgery, he was surrounded by loved ones - Hillary, Chelsea and "my dad." - More...
Wednesday - March 16, 2005
Martin Schram: What Democrats need to do - Washington's frustrated Democrats seem to be trapped in a political bad spell as they search for a way to regain control of their destiny and our government. - More...
Wednesday - March 16, 2005
Ted Knap: What it will take to change our image abroad - Recent remarks by President Bush and his decision to name Karen Hughes to take over the public diplomacy effort to improve the U.S. image in the world signal an important shift in his presidency. - More...
Wednesday - March 16, 2005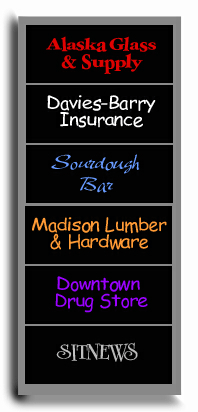 The June Allen Column
is made possible in part by these sponsors. Cick on each name to visit each web site.
June Allen Column

Copyright Applies - Please obtain written permission before reproducing photographs, features, columns, etc. that are published on SitNews.
---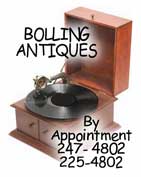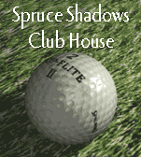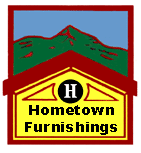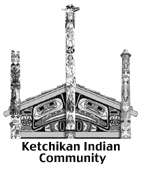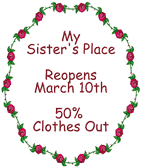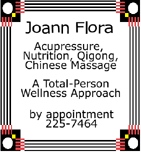 Ketchikan Charter Commission
Next Meeting:
Friday, March 25, 2005 at 6:00 pm
City Council Chambers
KCC Web Site