The latest news and features from hundreds of sources...
Updated throughout the day, everyday!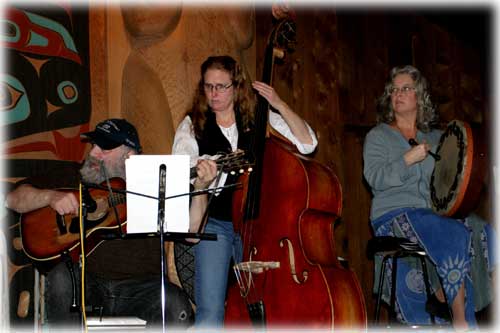 'The House Band'
Front Page Photo by Lisa Thompson

Ketchikan: GRINDING A BIT OFF THE BLARNEY STONE; An Interview With "The Otter Limits" - By Sharon Lint - St. Patrick's Day stretched a bit from Thursday into Saturday night this year. The last act to perform for the St. Pat's Day celebration at the Monthly Grind was the group known around Ketchikan as the "Otter Limits." Always a treat for the audience, they were a welcome addition to the night's program. Making every song they played seem full of magic, they gave a solid gold performance and ended the evening on a perfect note. - More...
Wednesday - March 23, 2005
National: A move to reduce taxes on Social Security benefits By Michael Collins - After years of paying into Social Security, many retirees then owe taxes on their benefits.- More...
National: Cheney again emerges from the shadows By Bill Straub - Vice President Dick Cheney, who has avoided the spotlight since taking the oath of office for a second term more than two months ago, is once again stepping from the shadows to tout President Bush's Social Security plan and boost White House foreign policy goals.- More...
Wednesday - March 23, 2005
Alaska: March 31st PFD Deadline Draws Near - According to Paul Dick, Operations Manager for the PFD Division, the division estimates that about 100,000 applications will be received during the last week of the application season. "Last year on March 31st over 1,800 applicants came to the Dividend Information Offices to submit their applications. We hope that Alaskans will take advantage of the information offices being open on March 28 to avoid long lines on March 31 and even missing the deadline" said Dick. - More...
Wednesday - March 23, 2005
Alaska: ALYESKA PIPELINE SERVICE CO. SIGNS 20-YEAR CONTRACT WITH AT&T ALASCOM; Upgrades pipeline telecommunications services - AT&T Alascom has entered into a 20-year agreement with Alyeska Pipeline Service Co. to upgrade and operate the AT&T Alascom microwave communications network along the 800 mile Trans Alaska Pipeline System (TAPS). The upgraded digital network will provide communications for critical oil flow monitoring and control circuits, as well as support Alyeska's data, voice and radio communications needs. - More...
Wednesday - March 23, 2005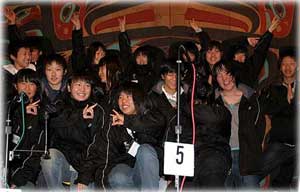 "The Kanayama Kids"
Photo by Lisa Thompson
Ketchikan: BAGPIPES, LUCKY CHARMS AND IRISH EYES SHINE AT THE MONTHLY GRIND By Sharon Lint - Even though St. Patrick's Day was officially over, Irish eyes were smilin' brightly at the Monthly Grind last Saturday night. Shortly after 7 p.m. on March 19th, the show got underway at the Saxman Tribal House, and although it may have been short a few leprechauns, it was very big on talent.
The Host, Mrs. Surefire (Susan Walsh) and her guest, Mr. Misfire (Mark Jaqua) started the program from their rocking chairs situated at left stage. Walsh was both funny and charming with her hair done up in a gray bun, her tongue tripping on an Irish brogue and her hands busily clicking knitting needles. And, always a favorite, first on stage was the House Band, kickin' it up with "Whiskey in the Jar." The entire audience was laughing and clapping along, singing, "Musha ring dum a do dum a da, Whack fol the daddy-o, Whack fol the daddy-o, There's whiskey in the jar!" - More...
Wednesday - March 23, 2005
Ketchikan: Two boys in post-game fight face possible charges - Juneau police are recommending that prosecutors charge two teenagers with disorderly conduct after an alleged Friday night attack on a Ketchikan High School basketball player. - More...
Juneau Empire - March 23, 2005
Alaska: Senate OKs changes to state retirement funds - The state Senate has passed a controversial bill aimed at reforming the state retirement system. --- The vote came despite objections from Democrats and some Republicans. The bill changes the system to a defined contribution system rather than a guaranteed pension plan that state employees currently have. It would operate similar to a 401(k). - More...
KTUU - March 23, 2005
Viewpoints
Opinions/Letters

PIPS: Better off burning your money by David Hanger - Wednesday


SUPPLEMENT SOCIAL SECURITY WITH JUNK MAIL? by Jack E. Dunning - Wednesday


Ahh, tourists by Jim Alguire - Wednesday


Earthquake & tsunami recollections by Jim Hadman - Wednesday


Bridge to opportunity by Kent Milaeger - Wednesday


More Viewpoints/ Letters


Publish A Letter
Science: Some deep-sea earthquakes send out early-warning signals, seismologists say - Research published in Nature shows theoretical feasibility of quake forecasting
Earthquakes along a set of fault lines in the Pacific Ocean emit small "foreshocks" that can be used to forecast the main tremor, according to research in the March 24 issue of Nature.
It is the first demonstration that some types of large imminent earthquakes may be systematically predictable on time scales of hours or less.
Statistically reliable forecasting of imminent quakes has been an elusive goal for seismologists.
Co-author Thomas Jordan, director of the Southern California Earthquake Center in the USC College of Letters, Arts and Sciences, stresses that quakes on land generally do not show many foreshocks and cannot be predicted with the methods outlined in the Nature paper.
The research team, led by Jeffrey McGuire of the Woods Hole Oceanographic Institution, studied past earthquakes along two so-called transform faults on the East Pacific Rise, where tectonic plates are spreading apart. Sensor data from the National Oceanic and Atmospheric Administration pinpointed the time and location of foreshocks and earthquakes. - More...
Wednesday - March 23, 2005

Science: New research indicates a 'troubled' greenhouse is brewing - Climates like those of the movie "Monsoon Wedding" may extend more widely into Africa, North America and South America, according to a University of Oregon geologist's analysis of an ancient greenhouse event.
"We know the gathering greenhouse will be warm, but this new information confirms that the contrast between the rainy season and the dry season will increase dramatically," says Greg Retallack, whose study indicating that a troubled greenhouse is brewing is published in the April issue of the journal Geology. - More...
Wednesday - March 23, 2005
Science: Climate change poorly understood by US public, MIT survey finds - Climate change and the threat of global warming are poorly understood by the U.S. public, and taking action to reduce their impact is not a high priority, according to a recent MIT survey.
These results suggest that change in U.S. climate policy will not be led by public opinion. Elected officials will have to provide leadership--a task they will find difficult because achieving significant reduction of the greenhouse gases linked to climate change may involve economic costs well above what the average consumer is willing to pay. - More...
Wednesday - March 23, 2005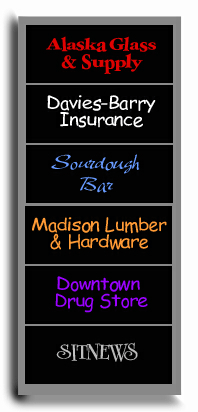 The June Allen Column
is made possible in part by these sponsors. Cick on each name to visit each web site.
June Allen Column

Copyright Applies - Please obtain written permission before reproducing photographs, features, columns, etc. that are published on SitNews.
---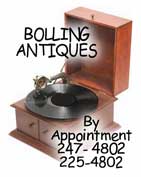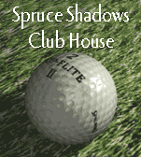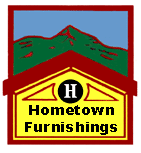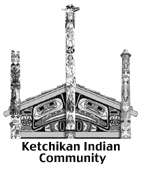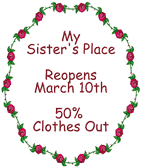 Ketchikan Charter Commission
Next Meeting:
Friday, March 25, 2005 at 6:00 pm
City Council Chambers
KCC Web Site