Saturday
March 19, 2005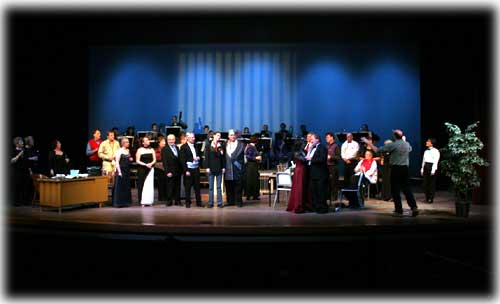 'Revenge of the Bat'
Front Page Photo by Carl Thompson
Ketchikan: A Bat, a Ball and a Ketchikan Play; Ketchikan Community Chorus & Orchestra Adapts Die Fledermaus for Home-Run Fun as "Revenge of the Bat" by Sharon Lint - The Ketchikan Community Chorus & Orchestra mixed it up last night at Kayhi witha Bat, a Ball and a Ketchikan Play. And no, they weren't playing baseball. They were playing Opera. - More...
Saturday - March 19, 2005

Ketchikan: Recent Acquisitions: An Eclectic Exhibit - What do an ashtray from the Toot & Tell Drive In, a Sydney Laurence seascape painting, a 1920s-era electric meter, and a set of "brass knuckles" have in common? First, each of them is connected in some way to Ketchikan; second, all were added to the Museum's permanent collections during the last four years; and finally, they are all featured in Recent Acquisitions, the current exhibit at the Tongass Historical Museum. - More...
Saturday - March 19, 2005

Ketchikan: Brown Bag Lunch Series Caps Exhibit - Lunchtime audiences have an opportunity for "up close and personal" conversations with artists whose work appears in the Recent Acquisitions exhibit with the Brown Bag Lunch series, held on Thursdays in the Museum's exhibit gallery. - More...
Saturday - March 19, 2005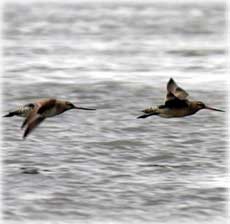 Two juvenile bar-tailed godwits with heavy loads of fat fly over the central Yukon River delta on September 8, 2004. The birds were soon to start a migration to New Zealand or Australia during which they might not land to feed during a five or six-day trip.
Photo by Bob Gill.

Ketchikan: FUNDAY At The Museum - FUNDAY at the Museum, a new series of exhibit-related Saturday programs especially for kids, kicked off at the Tongass Historical Museum on January 22. Each event in the series will feature various interactive learning stations that relate to the current exhibit. - More...
Saturday - March 19, 2005
Alaska: The bar-tailed godwit's nonstop to New Zealand by Ned Rozell - A New Zealand biologist emailed his colleague in Anchorage in early March with news of creatures heading toward Alaska to start a 15,000-mile round trip.
"They're on their way," Phil Battley wrote from Auckland after watching a group of bar-tailed godwits leap into the air and head out over the South Pacific. Those birds will head to the shores of the Yellow Sea near Korea, fatten up for a few weeks, and fly to their breeding grounds on Alaska's tundra. After a summer of hatching and raising young godwits, the birds leave Alaska's west coast to begin fall migrations back to New Zealand and eastern Australia.
On the return trip, godwits probably don't make the pit stop in Asia. Some biologists think the birds stay airborne for almost one week, making a 6,800-mile beeline from Alaska to New Zealand or the coast of Australia. - More...
Saturday - March 19, 2005
Viewpoints
Opinions/Letters

New Play Area At Pioneers' Home by Licha Kelley-King - Sunday


Cruise ship Berth C option by Robert Fruehan - Sunday


Barking up the wrong tree.. by Donna Hamilton Baptista - Sunday


Stop the poisoning of our lands... by Frances C. Natkong - Sunday


Do more research by Kara McElroy Steele - Sunday


BRIDGE TO NOWHERE by P.J. Travis - Sunday


More Viewpoints/ Letters


Publish A Letter
March 2005
Click on the date for stories and photos published on that day...

| | | | | | | |
| --- | --- | --- | --- | --- | --- | --- |
| S | M | T | W | T | F | S |
| | | 01 | 02 | 03 | 04 | 05 |
| 06 | 07 | 08 | 09 | 10 | 11 | 12 |
| 13 | 14 | 15 | 16 | 17 | 18 | 19 |
| 20 | 21 | 22 | 23 | 24 | 25 | 26 |
| 27 | 28 | 29 | 30 | 31 | | |

Front Page Archives
National: Some war critics rethink their position By David Westphal - The success of January's elections in Iraq, new flashes of democracy in Egypt and Saudi Arabia, and massive rallies in Lebanon are causing some critics of the Iraq war to reconsider their skepticism of President Bush's Middle East strategy.
A few are pondering a question they once would have found unthinkable: Could Bush have been right about the war? - More...
Saturday - March 19, 2005
National: Fight over Medicaid splits GOP support for budget By Lawrence M. O'Rourke - Congressional Republicans left Washington for their spring break Friday after offering a glimpse of their ideological divide triggered by a Senate rejection of President Bush's request to cut spending on health care for the poor.- More...
Saturday - March 19, 2005
National: The American dream is out of reach for many today By Mary Deibel and Lance Gay - In an earlier era, Americans who didn't strike it rich at home could take Horace Greeley's advice to "Go West" for new opportunities to reinvent their lives.
World War II gave way to another kind of mobility. The GI Bill and an end to legal segregation ushered in "a period when people from poor backgrounds were able to get a college education, buy a home and start a business," said New York University wealth expert Edward Wolff. - More...
Saturday - March 19, 2005
Columns - Commentary

Dave Kiffer: "Talk About Multitasking!" - Last week sitting in a Sea-Tac departure lounge I came to a shocking conclusion.
I was waiting for a flight to Oakland (yes, Gertrude, there is a "there" there) and it dawned on me that I was only person (amongst a whole herd of folks) that wasn't talking on a cell phone. - More...
Saturday - March 19, 2005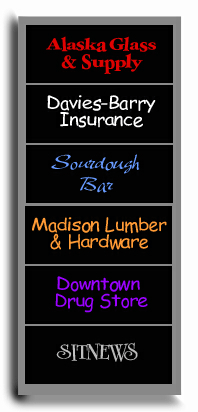 The June Allen Column
is made possible in part by these sponsors. Cick on each name to visit each web site.
June Allen Column

Copyright Applies - Please obtain written permission before reproducing photographs, features, columns, etc. that are published on SitNews.
---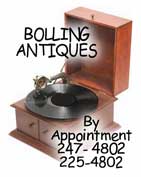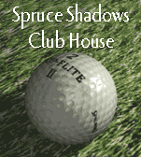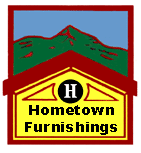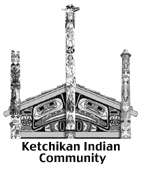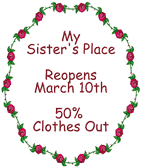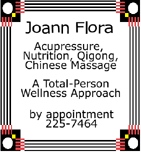 Ketchikan Charter Commission
Next Meeting:
Friday, March 25, 2005 at 6:00 pm
City Council Chambers
KCC Web Site