Friday
March 18, 2005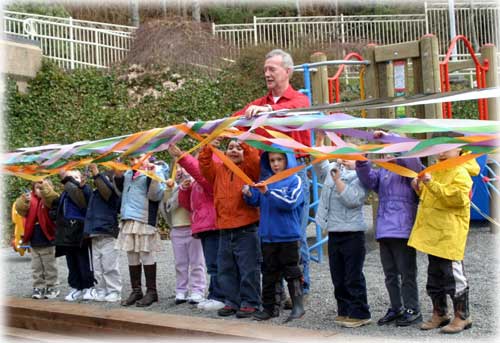 New Play Area Opens At Ketchikan Pioneers' Home
Bruce King of First City Rotary cuts the ribbon officially opening the new play area. King is joined by White Cliff Elementary Indian Education Preschool students.
Front Page Photo by Wendy Olson

National: Congress, baseball rumble over steroids By David Nielsen - Thursday's congressional hearing on baseball and steroids didn't elicit any earth-shattering confession or dramatic bombshell. But it did showcase several hours of emotional testimony and spirited exchanges between witnesses and members of the House Government Reform committee before overflow crowds spilling down the hallway of the Rayburn Building. - More...
Friday - March 18, 2005
International: A sobering projection on sea-level rise By Jim Erickson - Oceans will rise at least 10 inches per century for several hundred years - imperiling coastal regions worldwide - even if emissions of heat-trapping "greenhouse" gases were capped at today's levels, according to one of the world's foremost climate-change researchers. - More...
Friday - March 18, 2005
Washington Calling: A plum post ... IRS site a hit ... More By Lance Gay - Paul Wolfowitz is stepping into one of Washington's most coveted jobs, as president of the World Bank. - More...
Friday - March 18, 2005
Alaska: Governor Encouraged By Kerr McGee-Anderson Test Well Results - The state is encouraged by news of successful test wells drilled by Kerr McGee Corp. and Armstrong on Alaska's North Slope. The two independent producers have found oil prospects on previous leased land, Governor Frank H. Murkowski said. - More...
Friday - March 18, 2005
Alaska: Governor Discusses Progress on Gas Pipeline Talks - Governor Murkowski met in Anchorage Thursday with senior managers of Exxon Mobil, Conoco Phillips, and British Petroleum to discuss the status of the Producers' Stranded Gas Develop Act (SGDA) negotiations. - More...
Friday - March 18, 2005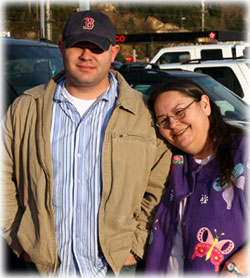 Sgt. Zack Pilcher & his mother, Gigi Pilcher
Front Page Photo by Carl Thompson
Ketchikan: Marine Home From Iraq; Visits Ketchikan Parents - Sgt. Zack Pilcher who recently returned from his second tour of duty in Iraq in February, arrived in Ketchikan for a short visit with his parents Dan and Gigi Pilcher and other family members. Sgt. Pilcher and his wife Nicki currently live in California where he is stationed at Camp Pendelton. Pilcher serves in United States Marine Corps. - More...
Friday - March 18, 2005
Ketchikan: 'Youth Recognition Program' To Honor Deserving Youth - The Greater Ketchikan Chamber of Commerce Workforce Development & Education Committee announced the continuation of their sponsorship of the Youth Recognition Program. This program is designed to honor the youth of Ketchikan who are deserving of public acknowledgement. The award is given to up to three students in grades 4 - 12 who have made a significant or unique contribution to their school, shown leadership qualities, and have maintained scholastic excellence. - More...
Friday - March 18, 2005
Alaska: North Pacific Processors, Inc. Penalized for Waste Discharge Permit Violations in Sitka Harbor Channel - The U.S. Environmental Protection Agency has signed a Consent Agreement and Final Order (CAFO) with North Pacific Processors, Inc. (NPPI) for violations of the federal Clean Water Act. Specifically, the Order includes a penalty of $25,000 for discharge violations at the company's (Sitka Sound Seafoods) processing facility in Sitka, Alaska. NPPI has a National Pollution Discharge Elimination System permit that allows them to grind & discharge solid seafood processing wastes up to to one-half inch in any dimension or smaller. - More...
Friday - March 18, 2005
Health: It's all in the waist By Lee Bowman - New studies on the relationship between waist size and the risk for developing heart disease, diabetes and other illnesses suggest that some belt-tightening may be in order.- More...
Friday - March 18, 2005
Viewpoints
Opinions/Letters

ANWR means Jobs for Alaskans by Gov. Frank H. Murkowski - Friday


FRAUD ALERT - PIPS; "If it's too good to be true, it's too good to be true." by David G. Hanger - Friday


Sea Lion Stories & Brick in the Wall by Bill Ayers - Friday


Let them buy from us by Mike Moyer - Friday


Aerial Spraying? You're barking up the wrong tree! by Richard R. Watson - Friday


Where is the power? by Robert McRoberts - Friday


Workers' Comp by Jim Church - Friday


More Viewpoints/ Letters


Publish A Letter
Ketchikan

Calendar, Meetings, Events


Today's Forecast


Ketchikan Police Report


AK Troopers Daily Dispatch
March 2005
Click on the date for stories and photos published on that day...

| | | | | | | |
| --- | --- | --- | --- | --- | --- | --- |
| S | M | T | W | T | F | S |
| | | 01 | 02 | 03 | 04 | 05 |
| 06 | 07 | 08 | 09 | 10 | 11 | 12 |
| 13 | 14 | 15 | 16 | 17 | 18 | 19 |
| 20 | 21 | 22 | 23 | 24 | 25 | 26 |
| 27 | 28 | 29 | 30 | 31 | | |

Front Page Archives

Alaska: Researcher Focuses on Atka Mackerel - A NOAA Fisheries researcher has turned his attention to one of the more interesting and perhaps important fish species in the North Pacific-Atka mackerel. The brightly colored mackerel is caught in trawl fisheries along the Aleutian Islands and by sport fishers around Homer, Seward, and in Prince William Sound. Not only do some humans enjoy the taste of Atka mackerel, Steller sea lions favor them as a primary food source. - More...
Friday - March 18, 2005
Alaska: Alaska PTA Thank Legislature for Work on Education - The President of the Alaska Parent Teacher Association (PTA) met with members of the Alaska Legislature to thank them for their work in the area of education funding. - More...
Friday - March 18, 2005
Columns - Commentary
David Lassen: Biggest benefit of hearing is warning top youth - The greatest justification for Thursday's congressional hearing on steroids in Major League Baseball wasn't concern about questionable records, or the integrity of a sport with a far-from-saintly history encompassing everything from the Black Sox to the color line to today's inherently anti-competitive financial structure. - More...
Friday - March 18, 2005
Ray McNulty: Check swing on McGwire - Now that the Capitol Hill gang has finally concluded its hearing, allow me to conduct an informal poll.
Anybody out there still think Mark McGwire didn't use steroids to help break Roger Maris' single-season home run record? Sammy, put your hand down. If you had nothing to say when it mattered, we don't want to hear from you now. - More...
Friday - March 18, 2005

Daryl Cagle: A Cartoonist Spins in his Grave - There is no institution that cartoonists despise more than The New York Times. The editorial cartooning profession is slowly dying as more and more newspapers decide that they can do without the expense and controversy of a local political cartoonist. The New York Times is the biggest newspaper to go without a staff editorial cartoonist. They don't even run comic strips. - More...
Friday - March 18, 2005

William N. Ryerson: Is There Still A Population Growth Problem? You Bet There Is! - We sure wouldn't know it by reading some major media, but world population growth is still a catastrophe in the making.
It seems every time we turn around, there's another story on the so-called "birth dearth." On November 23, 1997, The New York Times Magazine proclaimed: "The Population Explosion Is Over." The Wall Street Journal echoed this sentiment in a January 24, 2003 editorial, "Global Baby Bust." On August 29, 2004, the New York Times ran an editorial entitled, "Subtract Billions: Demographic 'Bomb' May Only Go 'Pop!'" Newsweek followed September 27, 2004 with "Birth Dearth; Remember the Population Bomb?" Amazingly, one paper declared, "Population No Longer a Worry in Poor Countries."- More...
Friday - March 18, 2005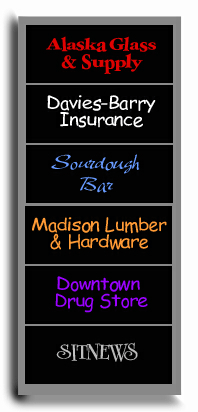 The June Allen Column
is made possible in part by these sponsors. Cick on each name to visit each web site.
June Allen Column

Copyright Applies - Please obtain written permission before reproducing photographs, features, columns, etc. that are published on SitNews.
---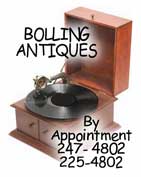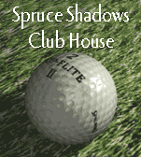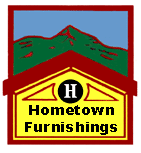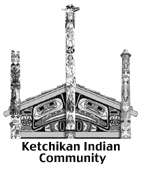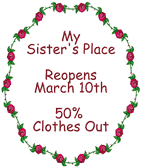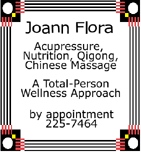 Ketchikan Charter Commission
Next Meeting:
Friday, March 25, 2005 at 6:00 pm
City Council Chambers
KCC Web Site