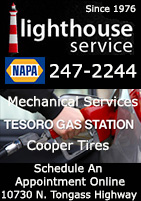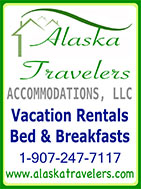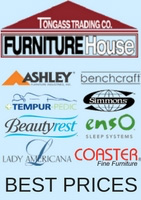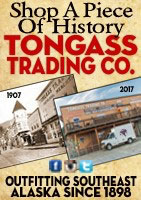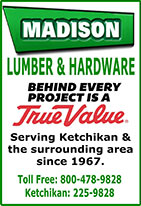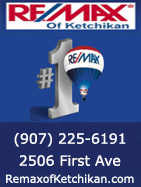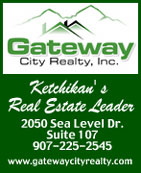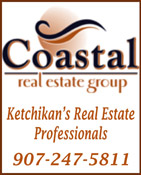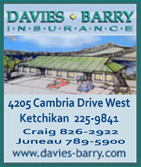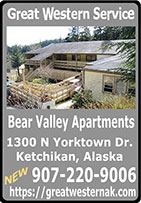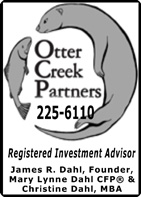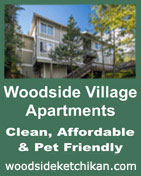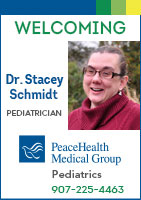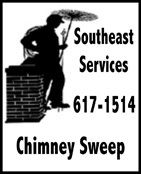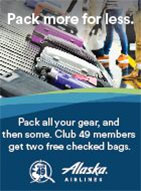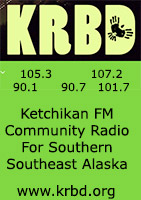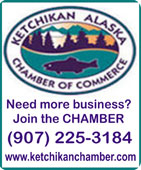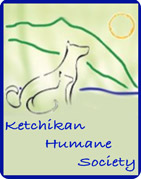 Contact


Webmail Letters


News Tips


Copyright Info


Archives
Quick News Search


Alaska


Ketchikan


SE Alaska
Columns - Articles


Dave Kiffer


Money Matters
Historical Ketchikan


June Allen


Dave Kiffer


Louise B. Harrington
Ketchikan Arts & Events


Ketchikan Arts


Ketchikan Museums


KTN Public Library
Sports


Ketchikan Links
Public Records


FAA Accident Reports


NTSB Accident Reports


Court Calendar


Recent Filings & Case Dispositions


Court Records Search


Wanted: Absconders


Sex Offender Reg.


Public Notices


AST Daily Dispatch


KTN Police Reports


Juneau Police Reports
Weather, Webcams


Today's Forecast


KTN Weather Data


AK Weather Map


AK Weathercams


AK Earthquakes
TV Guide


Ketchikan
Ketchikan Phone Book


Yellow Pages


White Pages
Government Links


Local Government


State & National

Close Encounter
Something one hopes for but rarely occurs. Canis lupus, three wolves that were as surprised as the photographer was on a recent alpine trek, mid-day. The photographer said he was quite certain the wolves were taking a siesta. Two of the three saw him and took off, the other didn't see the him until within 75 feet allowing for a photograph. The photographer said it was exciting.


Front Page Feature Photo By KEN ARRIOLA ©2017





Ketchikan: WHEN DID KETCHIKAN BECOME THE RAINFALL CAPITAL? National magazine article extolled First City Rain in 1947 By DAVE KIFFER - Ketchikan has been known in the national consciousness for a few things.

For generations, the community has styled itself as the salmon capital of the world, based mostly on the two dozen salmon canneries that dominated the local landscape from the 1920s to the 1940s.

In the mid 1920s, Ketchikan made headlines across the nation when officials – including Alaska's territorial representative to Congress – called Ketchikan "wicked" and a "violent pest hole" among other things.

In the 2000s, it became famous as the home of the "Bridge to Nowhere," a not good sign of government spending.

Through it at all, Ketchikan has been one of the rainiest places in the United States and today, it is the unofficial "capital" of the rainforest that is the Tongass National Forest, part of the largest remaining temperate rainforest in the world.

But at what point, did Ketchikan's rain become a national "story?"

Perhaps it was November 1 of 1947, nearly seventy years ago.

It was then the Saturday Evening Post, one of America's largest circulation magazines ran a story called "It Always Rains in Ketchikan."

At its peak, The Saturday Evening Post – now primarily remembered for many iconic Norman Rockwell covers - was read by more than 30 million people each week, nearly one third of the United States population at the time. When those readers opened the November 1st issue that year, it was hard to escape the conclusion that Ketchikan was one of the rainiest places in the country, if not the world.

The article itself was written by a well-known journalist and soon to be politician, who himself knew a bit about the rain. Richard Neuberger was born and raised in Portland, Oregon and had been a national correspondent for the New York Times. He would later go on to be a Congressman and U.S. Senator from Oregon.

"The next time you complain about the rain, think of the people here In Ketchikan, who inhabit the rainiest sector of North America," Neuberger began his report, noting that Ketchikan's most recent 151 inches of rain in 1946 was nearly four times more than New York and six times more than San Francisco. "When you consider St. Louis, with 36 inches of rain, must occasionally cancel ball games, imagine the difficulties confronting Ketchikan's City Baseball League. Once, in order to make up postponed games, they scheduled a triple header. It was rained out."

After noting that places elsewhere in the world got more rain than Ketchikan, he reported that they got it in short duration monsoons which were much different that Ketchikan's "constant drizzle" and that even August in Ketchikan was wetter than Denver year-round.

"Out of last year's 365 days, Ketchikan had 33 clear ones," He continued. "This is why Alaskans, instead of joking about the fellow who tried to sell iceboxes to Eskimos, speak of a salesman peddling suntan lotions in Ketchikan."

Neuberger notes that the residents are surprisingly sanguine about the rain, appreciating the runoff in the creeks that support the salmon industry and the fact that the population has grown steadily over the past several decades.

As support for his thesis, he quotes Ketchikan Chronicle publisher William "Bill" Baker.

"If a newcomer stays a week, he's stay forever," Baker told Neuberger. "He accepts the rain and never gives it another thought. Putting on my raincoat is now as much second nature as lacing my shoes."

Neuberger also notes that the federal weather observer Joseph Strachila once worked in Nevada and prefers Ketchikan's wetter climate.

"Ketchikan's Chamber of Commerce boasts of its rain, contends that it makes possible the 80-pound salmon, unlimited pulp timber, and Alaska's lowest hydroelectric rates." - More....
Thursday PM - August 17, 2017




Sitka Black-Tailed Deer
Front Page Feature Photograph by KIMBERLEY DEAN ©2017





Fish Factor: Growing popularity in delivery of seafood meal kits directly to American kitchens By LAINE WELCH - Alaska aims to get in on the growing popularity of Home Meal kits that will deliver seafood directly to American kitchens.

The kits typically offer a subscription based service where customers order weekly meals based on how many people they plan to feed and their food preferences. The kits include portioned, high quality ingredients with foolproof cooking instructions and can be delivered within hours or overnight to nearly all locations. Many grocery stores also are providing in-store options that don't involve delivery.

The kits typically cost $60 to $70 per week for three, two-person meals. Since the launch in 2012, it has grown into a $2.2 billion business, according to the Chicago-based consulting firm Pentallect, which predicts annual growth at 25-30 percent over the next five years.

The numbers could go higher with Amazon's recent purchase of Whole Foods and its July 6 announcement that it will enter the meal kit arena using a trademarked logo of "We do the prep. You be the chef."

Ocean Beauty Seafoods, which operates six processing plants in Alaska, is already in the game, said Tom Sunderland, vice president of marketing.

"We've been involved in home meal replacements (HMRs) since they started in the 1990s and this is a natural extension for us," he said, adding that meal kits provide "a different experience."

Whereas HMR's offered selections of ready to eat items like pot pies, salads or pasta dishes, meal kits provide a different experience.

Companies such as Blue Apron, Home Fresh or Plated have gone beyond convenience and hooked into peoples' desire to cook with high-quality ingredients, Sunderland said.

"The convenience comes in the sourcing of the raw ingredients, but it brings the creativity and the home cooking into the mix. You are actually getting a particular experience which is very fulfilling to a lot of people. I think the insight into that is quite great," he said.

Advances in packaging technology and logistics also play a big part in the meal kit popularity by taking the difficulty out of delivery.

"We refer to it as the last mile," Sunderland explained. "The minute you put a frozen product on a delivery truck the cold chain is no longer maintained. That's always been a deal killer for a lot of this. But with the advent of oxygen permeable packaging films you can allow a frozen product to thaw out and still have it be food safe. That's been an enormous change in the market because it allows you to do something you couldn't do before."

The meal kit concept also reduces waste.

"The fish or the meat is portioned just right, the vegetables are portioned to a particular dinner and recipe and the waste stream is greatly diminished. I think that's appealing to people as well," he added.

But it is the customer focus on high quality ingredients that plays into Alaska's hands, Sunderland believes.

"Over the years Alaska has been constantly improving the quality of the raw materials and the finished goods all the way through the system. That puts us in a great position to take advantage of this," he said.

Also, the ability for home kit providers to rotate products also Alaska to capitalize on the timing of various fisheries throughout the year.

"That can match up really well with how Alaska product is managed in inventory," Sunderland said.

Another plus: for decades research has shown that 65 percent of Americans eat seafood only at restaurants because they claim they don't know how to cook it properly. Home meal kits will bring fish right into their kitchens.

"That's the key," Sunderland said. "When they get top quality fish with very specific cooking directions, it maximizes the likelihood that they are going to be successful and they will order it again. It is about as perfect as it can be." - More...
Thursday PM - August 17, 2017




Harbor Sunset
Recent sunset overlooking Pot Latch Harbor
Front Page Feature Photograph by RACHELLE LYNN SPEIGHTS ©2017





Ketchikan: DEC Reports Bacteria Levels on Coastal Areas in Ketchikan Have Decreased - The Alaska Department of Environmental Conservation (DEC) announced today it has confirmed enterococci bacteria levels have decreased, but are still above water quality criteria at two coastal areas in Ketchikan.

DEC recently collected water quality samples at nine coastal areas, including: South Refuge Cove Beach, Seaport Beach, Rotary Beach also known as Bugges Beach, Thomas Basin, Beacon Hill, Knudson Cove Marina, South Point Higgins Beach, Sunset Beach, and Shull Beach. Earlier sampling showed seven of these coastal areas as having bacterial levels above what is considered a safe level.

The following locations still exceed water quality criteria:

• Rotary Beach also known as Bugges Beach (located approximately 3.4 miles south of town on South Tongass Highway)

• Thomas Basin (at Creek Street Bridge)

All seven other locations meet water quality criteria. DEC plans to continue weekly sampling until results are within the criteria. Additional sampling at all nine coastal areas is planned for the week of August 21.

Contact with water impacted by enterococci bacteria may cause stomach aches, diarrhea, or ear, eye, and skin infections. Continued precautionary measures are advised. DEC recommends beach users avoid exposure, such as avoiding swimming in the water, washing after contact with the water, and rinsing fish with clean water after they have been harvested from the area. As always, people should cook seafood to a minimum internal temperature of 145 degrees Fahrenheit to destroy pathogens.

The beach sampling program is being funded and implemented by DEC. It is part of a nationwide effort to decrease the incidence of water-borne illness at public beaches under the federal Beaches Environmental Assessment and Coastal Health (BEACH) Act. - More...
Thursday PM - August 17, 2017




Ketchikan: Ed Freysinger takes the reins at PeaceHealth Ketchikan Medical Center - Edward Freysinger, MHSA, has joined PeaceHealth as the new Chief Administrative Officer (CAO) at PeaceHealth Ketchikan Medical Center. His first day was Monday, Aug. 7, 2017.

"It's a very exciting time to be in healthcare," he said earlier this week. "During this time of change, we have the opportunity to be innovative in how we approach care and enhance access to all."

While his first day was August 7th, Freysinger has been in town for several weeks; before that, he and his wife Debbie spent time here during the selection process.

"During our visit to Ketchikan and the hospital, my wife and I were impressed with the welcoming nature of the community. We look forward to becoming part of PeaceHealth and Ketchikan and continuing to grow and learn."

Freysinger succeeded Interim CAO Nancy Tieman after a nationwide search. He has almost 30 years of executive healthcare experience, in both human resources and administration management.

Most recently, he served as chief executive officer at Providence Hood River Memorial Hospital in Hood River, Oregon, which, similar to Ketchikan Medical Center, is a full service, 25-bed critical access hospital. - More...
Thursday PM - August 17, 2017




JOE GUZZARDI: Can You Pass an Immigration Quiz? - When the subject is immigration, everyone has an opinion. Illegal immigration is, in most eyes, bad because it violates U.S. law, threatens sovereignty, and displaces American workers. Others think illegal immigration is good because they believe that the people coming are looking for a better life and willing to do jobs Americans won't.

Shift the topic to legal immigration, and there's near unanimity ---- legal is good. The United States, so the talking point goes, is a nation of immigrants. Keeping that tradition alive is important.

But what I've learned after writing about immigration for more than 30 years is that, regardless of how passionately immigration may be endorsed, little is understood about how it actually works. To that end, I offer a list of four fundamental immigration questions. When your summer barbecue banter turns to politics, and specifically to immigration, ask these, and you'll quickly be able to measure your neighbor's knowledge.

1) What, for the last three decades, is the average number of immigrants legally admitted?

2) What is the Diversity Visa, and name at least three countries whose nationals have received the DV?

3) Approximately how many refugees does the U.S. resettle annually? Name at least three countries they've come from.

4) Name the number of times Americans have voted on immigrant admissions, visa issuance, or refugee resettlement. - More...
Thursday PM - August 17, 2017

MICHAEL REAGAN: Learn When to Shut Up, Mr President - As we've said here before, Donald Trump has to learn to just shut up and let things go.

The failure to do that is the worst Achilles heel of a president who seems to have half a dozen Achilles heels.

Because he can't think on his feet, because he doesn't know how to say the right thing at the right time, because he thinks he's got to win every petty argument with the anti-Trump media, the president has mired himself unnecessarily in yet another controversy of his own making.

This time it's Charlottesville.

Who didn't know in advance there was going to be big trouble in that Virginia college town last weekend?

You had the dregs of this country's minuscule rightwing hate sector ---- about 500 white nationalists, the KKK, neo-Nazi groups and assorted allies and hangers-on ---- coming from hundreds of miles in every direction under the pretext of legally protesting the planned tear-down of a statue to General Robert E. Lee.

You had their violence-prone leftwing opponents ---- organized groups like Black Lives Matter and Antifa ---- pouring in from out-of-state to protest the presence of the white nationalists.

The rightwing hate groups marched around the town Nazi-style, chanting anti-Semitic and anti-black slurs, exercising their First Amendment rights and putting their moral and political ugliness on full display.

Who didn't know the anti-Trump media was going to be there en mass to record everything?

Who didn't know the liberal media would seek out a visiting professional racist like David Duke and get him to say something nice about President Trump on camera? - More...
Thursday PM - August 17, 2017




Editorial Cartoon: We Stand with Barcelona
By Jeff Koterba ©2017, Omaha World Herald, NE
Distributed to subscribers for publication by Cagle Cartoons, Inc.




Thank you everyone for your patience as I recently enjoyed a short vacation with family members who came to Alaska to visit with me.

The section's update is in progress. Thank you to everyone who submitted a letter. Letters will all be published by Friday - Aug. 18, 2017. Thank you again, Mary Kauffman, Editor & Webmaster

Wheelchair accessible, cab service By Roger & Gwen McDonald - Sourdough Cabs, owned by Zach Boles, has stepped up to provide handicap, wheelchair accessible, cab service to the disabled and mobility challenged folks in Ketchikan. On Saturday, August 5th, Blueberry Festival day, my wife, who is in a wheelchair, and I called for and used the accessible cab service to enjoy the Festival. - More...
Monday PM - August 08, 2017

Chaotic Commander - In - Tweets By Donald Moskowitz - As a veteran I am concerned with the chaos our Commander-In-Tweets creates with his child-like tweets. How can our military put faith in him when he continually tweets out ridiculous accusations and false information, and questions advice from his generals? How can we believe what he says? - More...
Monday PM - August 07, 2017

Health Care Vote By A.M. Johnson - Senator Murkowski, you are in a word, a Fraud. Pure and simple. You and your two RINO cohorts, Collins and McCain own Obamacare Senator, with the projected increases of cost to Alaska and the resulting decline of healthcare access. - More...
Tuesday PM - August 01, 2017

Capital Budget By Rep. Dan Ortiz - Later this week, the Legislature will convene for its third (and hopefully very brief) special session to pass a capital budget. Negotiations with the Senate have been completed and I'm confident that a compromised version of the capital budget will pass out of both bodies. It will meet the minimum needs of the state and it's residents in terms of infrastructure investment. - More...
Thursday PM - July 27, 2017

PFD's Future in Supreme Court's Hands By Dr. Jack Hickel - Governor Jay Hammond, Permanent Fund founder, knew this time would come – the time when politicians would move to spend the Permanent Fund Dividend (PFD) without public consent. Hammond believed in the PFD as Alaskans' right to share equally in the resource wealth saved in the Alaska Permanent Fund and as a way to protect the Fund. Ever since the start of the PFD in 1983 the dividend has been the politicians' target for spending. Today, politicians are working to grab a large percentage of the people's PFD. That is exactly what Hammond and other Alaskans warned against and opposed during past failed attempts. - More...
Thursday PM - July 27, 2017

37th anniversary of the Legislative coup By Ray Metcalfe -June 12, 2017 was the 37th anniversary of the Legislative coup toppling Juneau's State House Representative Jim Duncan's Democratic Majority Caucus. The Legislature had been at a standstill for about three weeks. The Bush Caucus, all Democrats, was unhappy with the share of the legislative pie the Majority was offering. - More...
Tuesday PM - July 25, 2017

The Republican Healthcare Bill is Horrible for Alaska, Regardless of its Name By Ghert Abbott - The first version of the Republican healthcare plan, the American Health Care Act (AHCA) raised premiums, increased deductibles, reduced coverage quality, lowered the subsidies that help people buy insurance, financially penalized senior citizens, and drastically cut Medicaid for rural states, all in order to pay for tax cuts to the top 1%. As a result, 24 million Americans were to lose their health insurance, 45,000 of them Alaskans, of which approximately 1,000 would have been Ketchikan residents. When Don Young provided one of the essential votes in the ACHA's passage out of the House, he claimed there was no cause for concern as the Senate would substantially improve the legislation. - More...
Tuesday PM - July 25, 2017

Tansy Ragwort By Farrel Lewis - I spent the last two days pulling tansy ragwort in the Cambria area. I just dropped off five garbage bags full of the stuff at the landfill to be burned. This is the perfect time to pull it up, after it bolts the roots release far easier from the soil. Unfortunately, you cannot just pull the blooming plants and leave them on the ground to die, doing research on this subject I found out that the seeds will still mature. These plants need to be disposed of properly. - More..
Tuesday PM - July 25, 2017

RE: Fact versus fiction By Rodney Dial - Summer is a busy time for most of us in Ketchikan. Personally, I have better things to do than respond to Rep. Ortiz's latest letter, however it presents a great opportunity to show how politicians like Ortiz play the word game to deceive and mislead. For example: - More...
Wednesday PM - July 19, 2017

Re: NRA Propaganda By D Jay O'Brien - The violent images in the NRA video Mr. Chaudhary references are indeed disturbing. The video is a compilation of segments from actual events that have occurred in our cities and on our college campuses since the last election. Is this video clip propaganda or just depictions of the new reality of violence that may be brought upon someone for their beliefs and political leanings? - More...
Wednesday PM - July 19, 2017

Giving Alaska's oil away By Ray Metcalfe - Alaska doesn't have a budget problem; Alaska has bribery problems, and gullible legislator problems. Alaska allows oil companies to extract fair payment for their services from net oil production revenues. Additionally, they keep 90% of our ownership equity; equity other owner states keep. At today's prices, the big three are making over $17 per barrel plus cost of production and delivery from our oil. (See ConocoPhillips' quarterly reports) That's about $9 Million per day, or $3.2 billion per year. - More...
Tuesday PM - July 11, 2017

NRA Propaganda By Norbert Chaudhary - The politically partisan, hate filled NRA recruiting video posted a few days ago is shocking but sadly not so surprising. - More...
Tuesday PM - July 11, 2017

Budget cuts By Liz Bruce - All this reduction in spending is good but the problem is there are so many promised benefits and retirement we can't afford. You sit in a position where you can vote to keep state employee and teacher benefits intact when we can't afford those benefits as a state. New taxes are regressive and too easy to rely on. Our household has not seen an increase in income since 2011 but we have to live within our budget. It is time for the state to quit promising benefits we can't afford. You can't expect taxpayers to always come up with more. - More...
Tuesday PM - July 11, 2017

Fact versus fiction By Rep. Dan Ortiz - As an elected official, it's my responsibility to keep Alaskans informed with factual and relevant information about the issues that affect them. As I write I'm busy working for you up in Juneau, so here's a quick rundown of fact versus fiction. - More...
Sunday AM - July 09, 2017

Webmail your letter or
Email Your Letter To: editor@sitnews.us




---

Articles & photographs that appear in SitNews may be protected by copyright and may not be reprinted or redistributed without written permission from and payment of required fees to the proper sources.

E-mail your news & photos to editor@sitnews.us

Photographers choosing to submit photographs for publication to SitNews are in doing so, granting their permission for publication and for archiving. SitNews does not sell photographs. All requests for purchasing a photograph will be emailed to the photographer.

The Local Paper is
available online.
Click here for this week's printed edition.