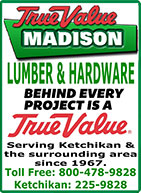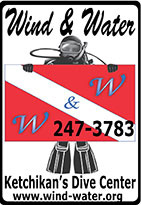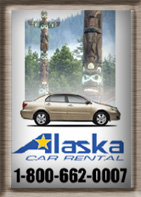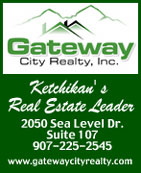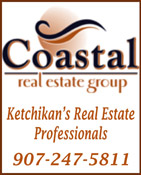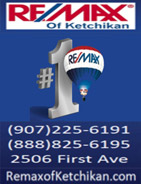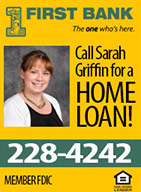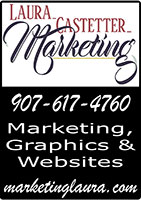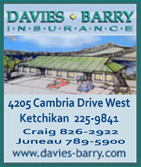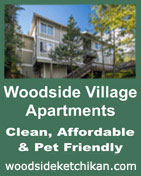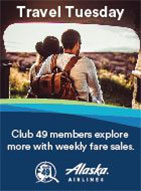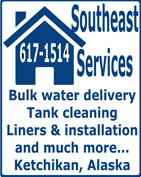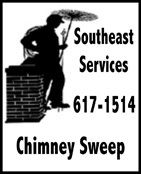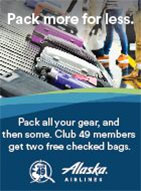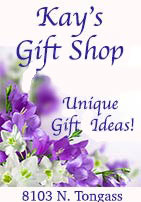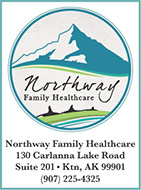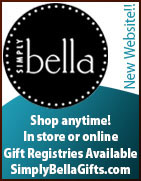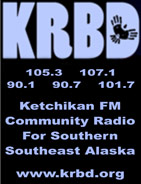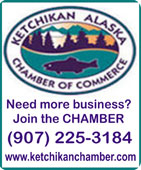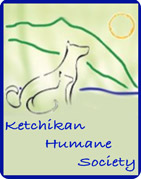 Contact


Call 617-9696


Webmail Letters


News Tips


Copyright Info


Archives
Quick News Search


Alaska


Ketchikan


SE Alaska


Alaska News Links
Columns - Articles


Dave Kiffer


Money Matters
Historical Ketchikan


June Allen


Dave Kiffer


Louise B. Harrington
Ketchikan Arts & Events


Ketchikan Arts


Ketchikan Museums


KTN Public Library
Sports


Ketchikan Links
Public Records


FAA Accident Reports


NTSB Accident Reports


Court Calendar


Recent Filings & Case Dispositions


Court Records Search


Wanted: Absconders


Sex Offender Reg.


Public Notices


AST Daily Dispatch


KTN Police Reports


Juneau Police Reports
Weather, Webcams


Today's Forecast


KTN Weather Data


AK Weather Map


AK Weathercams


AK Earthquakes

TV Guide


Ketchikan
Ketchikan Phone Book


Yellow Pages


White Pages
Government Links


Local Government


State & National

Pete and Luna
Pete Halvorsen and his dog, Luna, out for a paddle in the Tongass Narrows on July 13, 2016. Downtown Ketchikan is in the background.
Front Page Feature Photo By MIKE HOLMAN ©2016


Southeast Alaska: Governor Signs Bill to Support Alaska Timber Industry - Today, Governor Bill Walker signed into law a bill designed to meet the growing demand for timber in southeast Alaska - after the lack of federal timber threatened the industry's survival in the state. Senate Bill 32, which also expands the Alaska Department of Natural Resources' authority to respond to communities hardest hit by fuel prices, passed the 29th Alaska Legislature with near-unanimous support.

Governor Walker signed the bill at Viking Lumber, one of the largest year-round employers on Prince of Wales Island and one of the state's largest working mills. Viking Lumber employees, many of whom worked there for more than 10 years, were also present for the bill-signing.

"As Alaska faces the greatest fiscal crisis in our state's history, it's important that we continue searching for areas where we can innovate to protect local industry," said Governor Walker. "This bill will help promote the timber industry in Southeast Alaska and provide lower-cost biomass energy for rural Alaskans. I thank the owners of Viking Lumber, Kurt and Bryce Dahlstrom, for hosting this bill-signing ceremony."

Senator Bert Stedman (R-Sitka) praised and thanked Governor Walker for his support and signature of SB 32 into law. SB 32 which is an act relating to the sale of timber on state land was introduced and carried through the Legislature by Governor Walker this year. The intent is to help Alaskans and Alaskan families who are employed in the timber industry.

The bill expands the authority of the Alaska Department of Natural Resources to offer negotiated timber sales versus waiting until a crisis has developed and a region is suffering with high unemployment rates. This is very positive news for the small timber operators and mills, particularly in our region, and where timber supply has been restricted said Sen. Stedman. SB 32 passed the Legislature with near unanimous support. The Board of Forestry also supported the bill unanimously. - More...
Tuesday PM - July 19, 2016

Alaska: 23,000 Alaskans will not lose health insurance coverage - House Bill 374, which Governor Bill Walker introduced to ensure Alaskans do not have to pay more in health insurance premiums, was signed into law Monday. It passed last month with the 29th Alaska Legislature's near-unanimous support.

"Hundreds of Alaskans have reached out to my administration saying health care costs are increasingly unaffordable," Governor Walker said. "This law will provide relief from large premium hikes for 23,000 Alaskans who are insured through the private marketplace as we continue work to bring more insurers into the state. I thank the legislature for working with my team to preserve the individual healthcare market in Alaska."

In the past two years, insurance premiums in the individual market have increased almost 80 percent - the equivalent of an additional mortgage for many families. Three health care insurers have left Alaska since 2015. The remaining insurer told the state it cannot commit to continuing in the market, due to the high cost of providing care for a small population with rare and costly medical conditions. Without relief, the insurer would have had to pass on the cost to 23,000 Alaskans—or would have had to pull out of the state altogether, leaving those Alaskans without healthcare insurance options.

Premera announced that as a result of the bill's passage, rates will increase about 10 percent in 2017 - down significantly from a 37-percent increase in 2015 and a 39-percent increase in 2016. - More...
Tuesday PM - July 19, 2016



Southeast Alaska: Alaska Marine Lines launches new barge to serve Southeast Alaska - Alaska Marine Lines celebrated the launch of its newest barge, Skagway Provider, at a ceremony July 7 at Gunderson Marine in Portland, Ore. where the vessel was constructed. The heavy deck cargo barge will make its maiden voyage from Seattle to Southeast Alaska July 29th and will begin serving Alaska Marine Lines customers on the Seattle to Southeast Alaska route.

Launch of Alaska Marine Lines barge, Skagway Provider,
at Gunderson Marine, Portland, Oregon
Photo credit: Gunderson Marine
Courtesy Lynden, Alaska Marine Lines


"We are proud to offer our customers additional capacity between Seattle and Southeast Alaska via the Skagway Provider," says Alaska Marine Lines President Kevin Anderson. "It represents a significant investment in our Southeast Alaska service. Most Southeast communities have no land-route link with either the Lower 48 or the rest of Alaska. Virtually everything comes in by water – cars, heavy equipment, food and medical supplies – so providing reliable, efficient and safe equipment to serve our customers is extremely important to us."

The Skagway Provider's 360' x 100' x 22' hull has capacity for 13,200 tons of cargo or about 800 20-foot containers. It is in the same class as Alaska Marine Lines' barges Sitka Provider, Southeast Provider and Stikine Provider. Gunderson Marine has been a long and valued supplier, constructing 16 barges for Alaska Marine Lines over the past 18 years and continuing to invest in efficiency and new technology.

Alaska Marine Lines offers twice weekly barge service to Southeast Alaska including Juneau, Ketchikan, Petersburg, Sitka, Haines, Skagway, Wrangell, as well as twice weekly service to Central Alaska, seasonal service to Western Alaska, and bi-weekly service to Hawaii. Charter services are also available. - More...
Tuesday PM - July 19, 2016


Ketchikan: Villano New Curator of Exhibits of Ketchikan Museums - July 5th marked the much-anticipated first day for the new Curator of Exhibits of Ketchikan Museums, Steven Villano. Previous Museum Director Lacey Simpson, who resigned in May, led the effort to reinstate the Curator of Exhibits position.

New Curator of Exhibits of Ketchikan Museums,
Steven Villano
Photo courtesy Ketchikan Museums

In a news release, the Ketchikan Museums said they are excited to welcome Villano to the museum team as they are moving forward with renovations to the Tongass Historical Museum that will nearly double space for exhibits.

Villano not only brings a tremendous amount of experience designing and creating museum exhibits, he has grown deeply connected to the Ketchikan community and is very passionate to share the history of the First City.

With a foundation in art from the School of the Art Institute of Chicago, Villano's interest in museums led to a focus in scenic art and a position in the exhibits department of the Field Museum. Bringing in his background as a musician as well as sound recording and engineering, Villano broke new ground by integrating sound into the collection and exhibits, transforming the museum experience. From there Villano was hired by the California Academy of Sciences in San Francisco as a media consultant for a brand new building and exhibits. Continuing as an independent designer, Villano worked to develop several exhibits including the Money Museum in Mexico City, Brooker Creek Reserve in Florida and the Maritime Museum in San Francisco. Villano then took a post as the lead of exhibition preparation at the San Francisco International Airport Museum, creating fifty-two exhibits annually in twenty-five exhibit halls.

Welsh Whiteley Architects completed the 100% design documents for the first floor Centennial Building remodel in mid-May, marking an important milestone for Ketchikan Museums. A contractor will be hired this summer with construction beginning as soon as the doors close on the 2016 summer season. - More...
Tuesday PM - July 19, 2016




Southeast Alaska: Southeast Alaska caves searched for ice age clues - Paul Wilcox hopes one of the mysteries of the last ice age can be solved in the caves of Southeast Alaska.

That's where the University of Alaska Fairbanks doctoral student spent this spring while looking for evidence of a glacial refugium — an area where plants, humans and animals endured amid the icy terrain.

Scientists have speculated that such an area existed in Southeast Alaska, partly due to the modern distribution of species like pine trees, marmots, beetles and brown bears. But so far no geologic evidence has emerged to prove it.

Wilcox, who studies in the UAF Geosciences Department, thinks the caves around Prince of Wales Island could provide a clue. By examining samples of cave formations called speleothems, he hopes to better understand climatic conditions in the area when glaciers were at their peak about 17,000 years ago.

"They only grow when there's running water," Wilcox said of the cave formations. "When it's frozen, they stop."

Researchers have tried unsuccessfully to find evidence of a glacial refugium by examining sediment cores from lake beds. Wilcox believes this is the first time someone has taken an in-depth look at cave formations to do the same. - More..
Tuesday PM - July 19, 2016




Columns - Commentary

TOM PURCELL: Late-Night Comedians on Trump & Clinton - This presidential campaign is the nuttiest in my lifetime but at least America is maintaining its sense of humor.

Late-night comics have found a treasure trove of material in Republican presidential candidate Donald Trump. He's been mocked three times as often as any other candidate throughout the campaign. Many of the jokes have been very direct and even harsh. But some are pretty dang funny:

"In a speech yesterday, Donald Trump spoke in favor of waterboarding. Trump said, 'It's how I got two of my three wives to say yes.'" ---- Conan O'Brien

"A new Quinnipiac University poll has Trump and (Hillary) Clinton almost tied. This is the first tie for Donald Trump that wasn't manufactured in China." ---- Jimmy Kimmel

"After weeks of hesitation, Paul Ryan finally endorsed Donald Trump for president on Thursday. When asked what influenced his decision, Ryan said, 'Xanax. Lots and lots of Xanax.'" ---- Jimmy Fallon

Whereas Trump jokes tend to jab at the man's personal life and business and television career, jokes about Democrat presidential candidate Hillary Clinton are slightly tamer. They have been targeting her classified email fiasco, wealth and husband: - More...
Tuesday PM - July 19, 2016

WILL DURST: What I Brought With Me to the Republican National Convention - The national political conventions are a lot like professional wrestling. Sure, we know what's going to happen, but every four years, it's fun to see who's throwing around chairs and getting slammed into the turnbuckle.

Each gathering offers up unique opportunities for mocking and scoffing and taunting purposes. And this Republican meeting on the banks of an eerie lake promises wacky zany antics o'plenty; like a Ringling Bros. Circus tent with all the poles chewed through by termites in the middle of a Nor'easter.

Yours truly is now in the land of Cleve, and I'm enjoying being embedded in the upper Midwest just in time for the Humidity Festival the way a crustacean enjoys boiling water. I also have plans to travel to the delphia of Phil, but for now here a list of indispensable items I've taken with me to the first part of this summer sojourn.

Will Durst's Packing List for the 41st Republican National Convention in Cleveland, Ohio:

White shoes and belt to blend in with the fashion style known as the "Full Cleveland."

A Trump University alumni ring to flash at security checkpoints.

"Make America Grate Again" hat. - More...
Tuesday PM - July 19, 2016

Editorial Cartoon: Convention
By David Fitzsimmons ©2016, The Arizona Star
Distributed to subscribers for publication by Cagle Cartoons, Inc.




Real Time U.S. Debt Clock
http://www.usdebtclock.org/

U.S. Inflation Calculator
Easily calculate the buying power of the US dollar & inflation rate from 1913-2014

U.S. Energy Info. Admin.
Heating Oil & Propane Update

Public Meetings & Info

Ketchikan Borough Assembly

Live video stream of current meeting
Archived videos
Agenda and Information Packets
Assembly Meeting Minutes
Borough Records
Calendar

Ketchikan Planning Commission

Live video stream of current meeting
Agenda, Information Packets & Minutes

Ketchikan City Council

View a Video of Meeting
Agenda & Information Packets

Ketchikan School Board

Live video stream of current meeting
Agenda & Information Packets


Gravina Access Project SEIS Alternatives Development

Gravina Access Website

Police Dispatches

AK Troopers Daily Dispatch
Ketchikan Police Reports
Juneau Police Reports

Ketchikan

Jobs
Ketchikan's Forecast
Satellite
Today's Weather Images
Marine Forecasts
AK Weathercams
Ketchikan Weather Data
Current AK Weather Map




CLASSIFIEDS' CATEGORIES

Public Meetings
Announcements
Upcoming Events
Boats, etc.
Help Wanted
For Sale / Free Stuff
Garage Sales
Homes / Apts/ Property
Pets
Wanted
Lost & Found
Publish Your Ad

Front Page Archives
Letter Archives
June - July 2016

| | | | | | | |
| --- | --- | --- | --- | --- | --- | --- |
| S | M | T | W | T | F | S |
| 29 | 30 | 31 | 01 | 02 | 03 | 04 |
| 05 | 06 | 07 | 08 | 09 | 10 | 11 |
| 12 | 13 | 14 | 15 | 16 | 17 | 18 |
| 19 | 20 | 21 | 22 | 23 | 24 | 25 |
| 26 | 27 | 28 | 29 | 30 | 01 | 02 |
| 03 | 04 | 05 | 06 | 07 | 08 | 09 |
| 10 | 11 | 12 | 13 | 14 | 15 | 16 |


Viewpoints
Commentary
Opinions/Letters
Basic Rules &
Freedom of Speech

Questions, please contact the editor at editor@sitnews.us or call 617-9696
Sitnews reserves the right to edit.

Thank you to Ketchikan Solid Waste facility By Victoria McDonald - As one of many Ketchikan citizens concerned about tansy ragwort, orange hawkweed, Japanese knotweed,and Scotch broom, we deeply appreciate the Solid Waste facility acceptance of hundreds of pounds of tansy ragwort. Dorica Jackson and I have taken close to 600 pounds from the Fawn Mountain area with another 300 pounds needing to be pulled. One local man has taken hundreds of pounds pulled from the Carlanna area. Wolfe Point is infested where 125 pounds have been removed. - More...
Saturday PM - July 16, 2016

Part 14: OIL COMPANY" WALKER, "OIL CAN" ORTIZ AND OIL COMPANY SOCIALISM
Summation and Conclusion By David G Hanger - When Sam Rayburn died he had $26,000 in the bank. He was the longest-serving Speaker of the U.S. House of Representatives, second in line of succession to the Presidency of the United States, an attorney who never took a fee or gift from anyone who might have any interest whatsoever before the government; and the standard, the very benchmark, for personal integrity and honor, both in and out of political office. When "Little Ben" Stevens, the unindicted co-conspirator in the VECO case that put Kott in prison, was President of the Alaska State Senate, he used his elected position to pocket more than a million in graft and payola. For this he should have gone to prison for at least 10 years, but an attorney general of the same political party let the case lapse. Since then the corruption of graft, payola, and special interest has been codified into law by the majorities in both the state senate and the house, so that they can continue their campaigns of personal graft and payola while concomitantly serving the needs of their corporate masters. - More...
Saturday PM - July 16, 2016

Loss of hundreds of lives, sparing a dog By Nancy Crawford - Thank you for your writing on the loss of hundreds of lives on Princess Sophia. Their lives were not lost in vain as I am sure that this disaster gave many ideas to make ship travel safer. - More...
Saturday PM - JUly 16, 2016

Muslim camps By A. M. Johnson - As often the case, each weekend edition of the Ketchikan Daily News' religious news carries some level of contentious religious news or article, picked off snide religious slanted AP provided articles. This week end it was the article on Muslim summer camps. In this apocryphal reading one would take away a vision of a Peaceful Religion promoted by Council on American-Islamic Relations (CAIR) (A terror listed group) and other Muslim based anti Western political groups would and do use to undermine and hide the true record of the dark side of this political/religious diatribe by fooling the'folks'(infidels) not up on any religion (i.e. 'Low information voter/citizen). - More...
Saturday PM - July 16, 2016

An Open Letter to Our Community By Ken Tonjes - We all know that living in a small town is wonderful, but it comes with its own set of perils. Sometimes it is nice that news travels fast, but on the flip side, so does misinformation. Just a few well-meant but not entirely accurate conversations around the campfire and before we know it, misinformation is being spread around town. Most recently, the grapevine is saying that Ketchikan Medical Center is no longer performing elective surgeries because we don't have anesthesiologists. - More...
Thursday PM - July 07, 2016

Part 13: "OIL COMPANY" WALKER, "OIL CAN" ORTIZ, AND OIL COMPANY SOCIALISM By David G Hanger - On the editorial page of the June 25 weekend edition of the KETCHIKAN DAILY NEWS in an unattributed editorial blurb the DAILY NEWS harshly criticized numerous members of the state house of representatives for resisting "Oil Company" Walker's effort to take Alaskans' Permanent Fund Dividend. This cavalier willingness to deprive so many others of so much displays fundamentally the willful ignorance the DAILY NEWS and its staff has about the financial crisis, i.e. the "Coghill Abomination," that faces this state today; and it also gives us a very clear idea of the type of decisions Bob Sivertsen would make, i.e. to sell us all down the river at the earliest possible opportunity. - More...
Thursday PM - July 07, 2016

Webmail your letter or
Email Your Letter To: editor@sitnews.us

---

Articles & photographs that appear in SitNews may be protected by copyright and may not be reprinted or redistributed without written permission from and payment of required fees to the proper sources.

E-mail your news & photos to editor@sitnews.us

Photographers choosing to submit photographs for publication to SitNews are in doing so, granting their permission for publication and for archiving. SitNews does not sell photographs. All requests for purchasing a photograph will be emailed to the photographer.

The Local Paper is now available online.
Click here for this week's printed edition.